I'll never forget the drink I had on a tiny, isolated island off the coast of Africa, served by one of those bartenders whose alcoholic antics were as memorable as the drinks themselves (lots of fire, vodka pouring from ridiculously high heights, and unusual mix-ins). Amidst the mayhem, he had some pretty brilliant cocktail ideas, and while I confess to not remembering the exact ingredients in anything he made, I do recall him stirring jam into one of my libations. Brilliant. So I decided to make my own jammy drink, inspired by this recipe from Madam Geneva, but tweaked slightly due to my fondness for using ingredients I already happen to have (also known as laziness). Adding tonic water makes this more of a gin and tonic variant, but the jam results in a mellower cocktail, better suited for the approaching cooler evenings.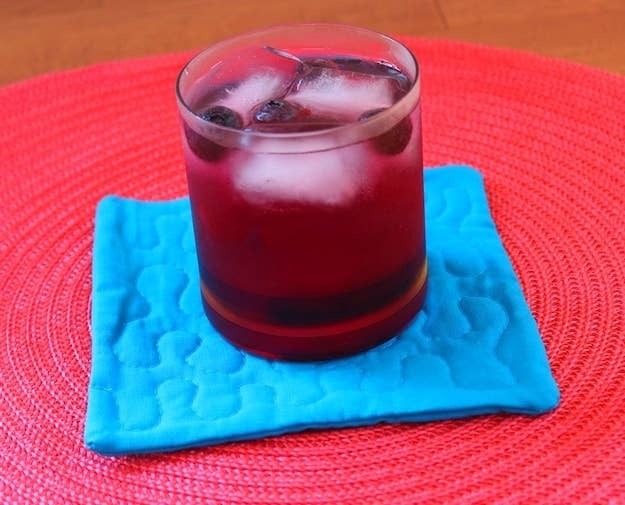 Ingredients
1 1/2 ounces gin
1/2 cup tonic water
Freshly squeezed lemon juice from 1/2 a lemon
1 generous spoonful of blueberry jam
Ice cubes
Frozen blueberries for garnish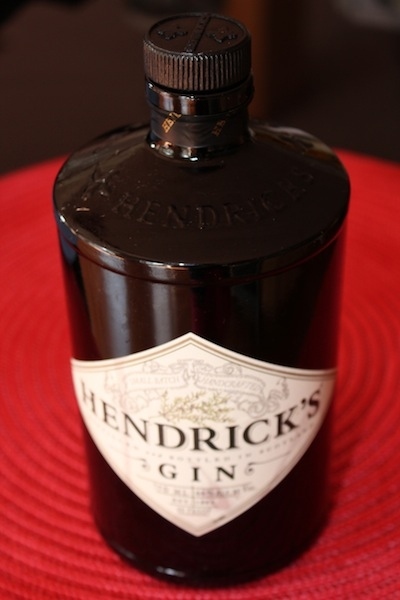 As for jam, you can use whatever kind of you like, but I'd recommend tracking down the 'real' thing (you know, one containing actual fruit). I love Bonne Maman.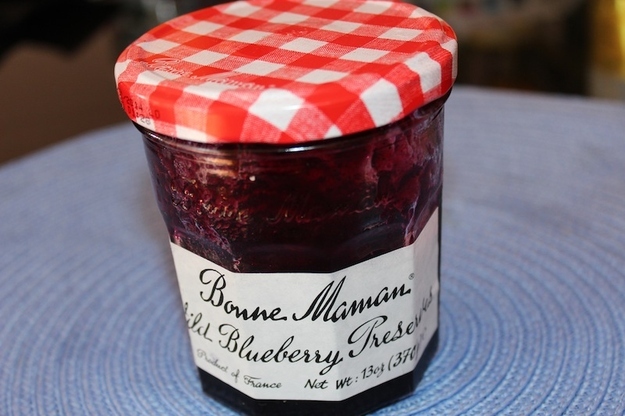 Directions
1. Place the gin, jam, and lemon juice in a cocktail shaker with about 1 cup of ice cubes, and shake together.
2. Poor ingredients into a glass containing a few ice cubes, then poor in the tonic and stir.
3. Garnish with frozen blueberries.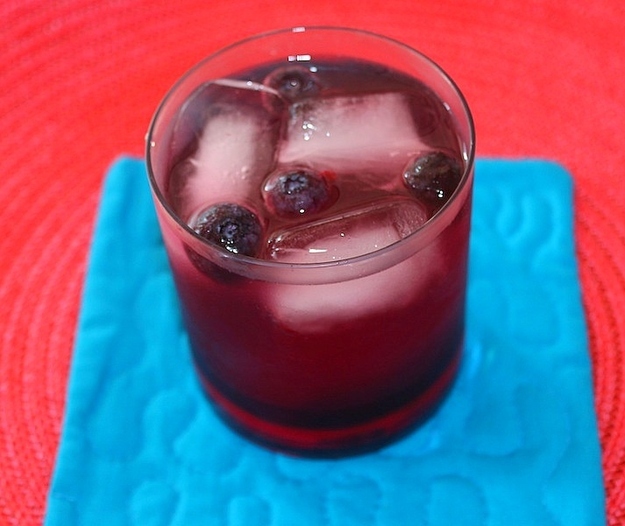 Go ahead and serve them with peanut butter crackers for a nod to that no fail PB&J combination. And if you want more booze, swap the tonic water for prosecco and make a jammy French 75.