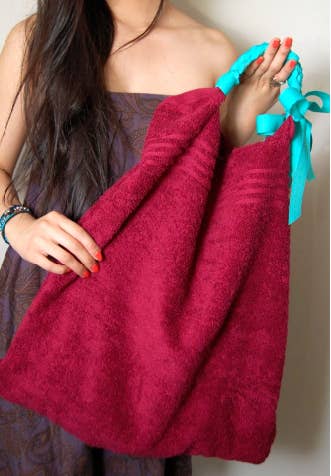 It's finally (almost) summer! Which means it's also just about time to lounge seaside with a good book — and maybe a cocktail or a few. Since beachwear is all about the balance between cute and practical, I asked two crafty and stylish bloggers to come up with a fashionable but functional tote for hauling your sunscreen, towel, and other beachy necessities.
First up, Kirsten from Studs and Pearls makes a warm weather carryall out of — what else? — a towel.
Here's how she did it.
1. Gather your supplies. This beach bag requires a towel (size of your choice), a spool of ribbon, sewing pins, scissors, needle and thread, and clear nail polish.
2. Fold and cut. Fold your towel in half, and place pins along the left, right, and bottom sides, as indicated by the white lines in the photo. The placement of these pins will determine how big or small your tote will be. Next, hand sew along each line of pins, either by hand or machine. Be sure to keep the top open. Cut away any excess fabric and turn the bag right side out.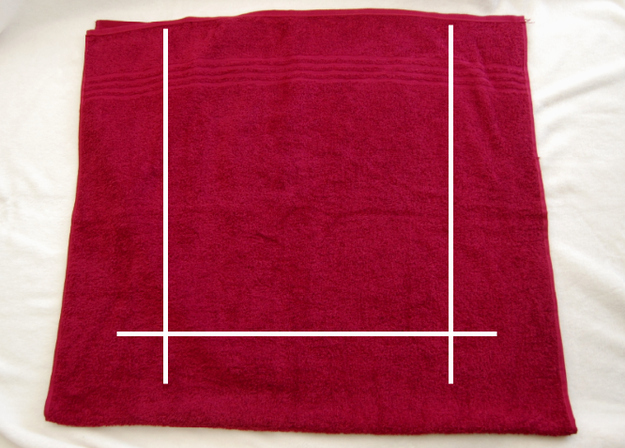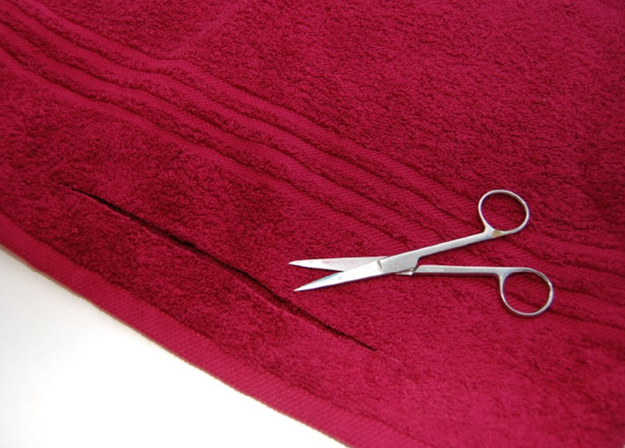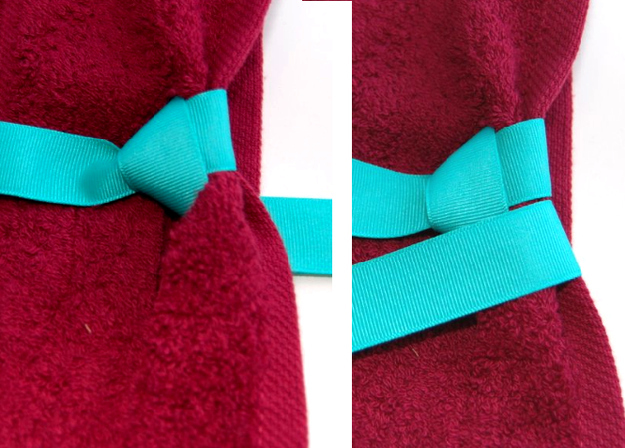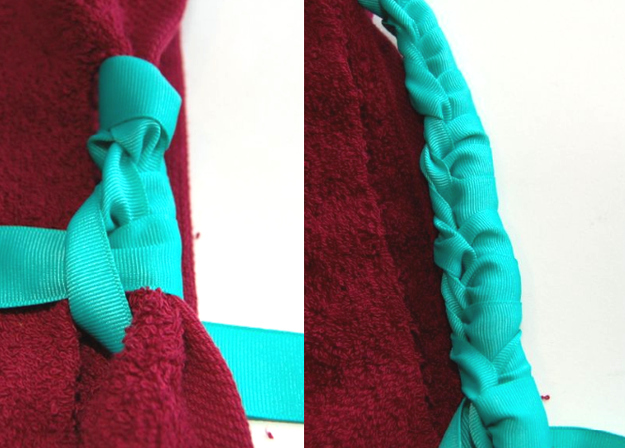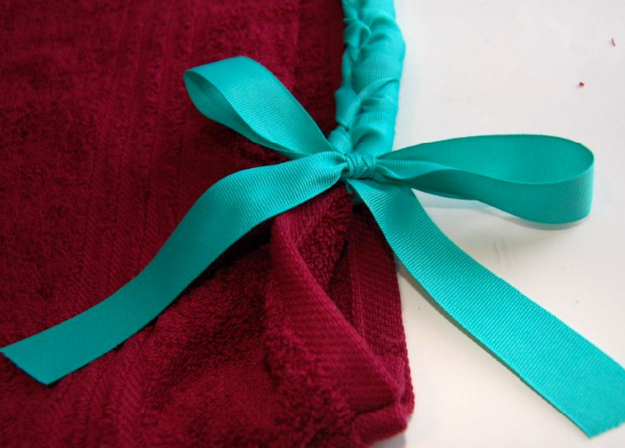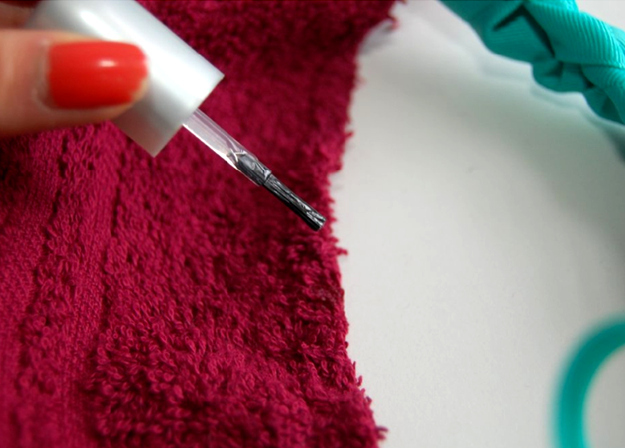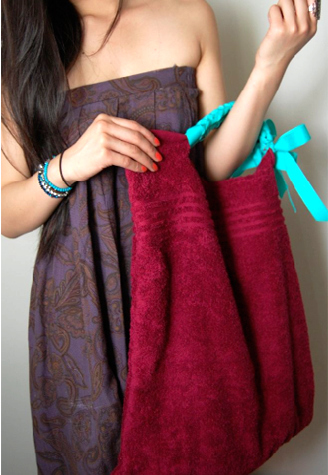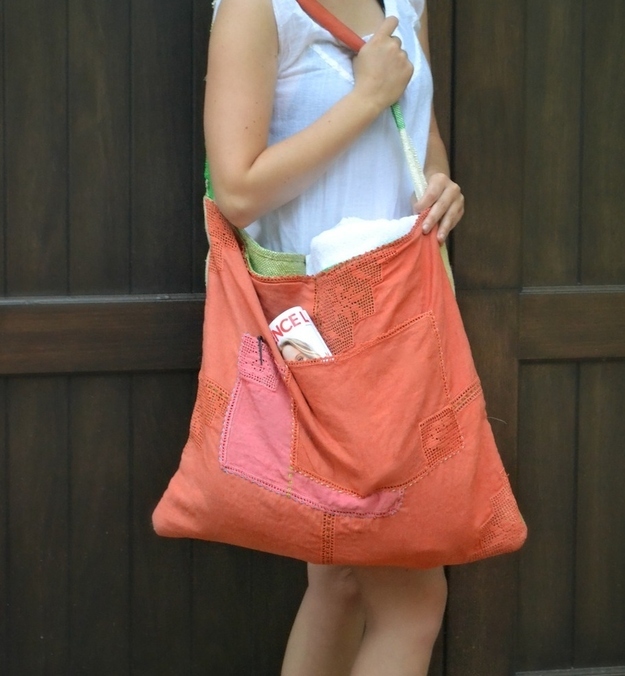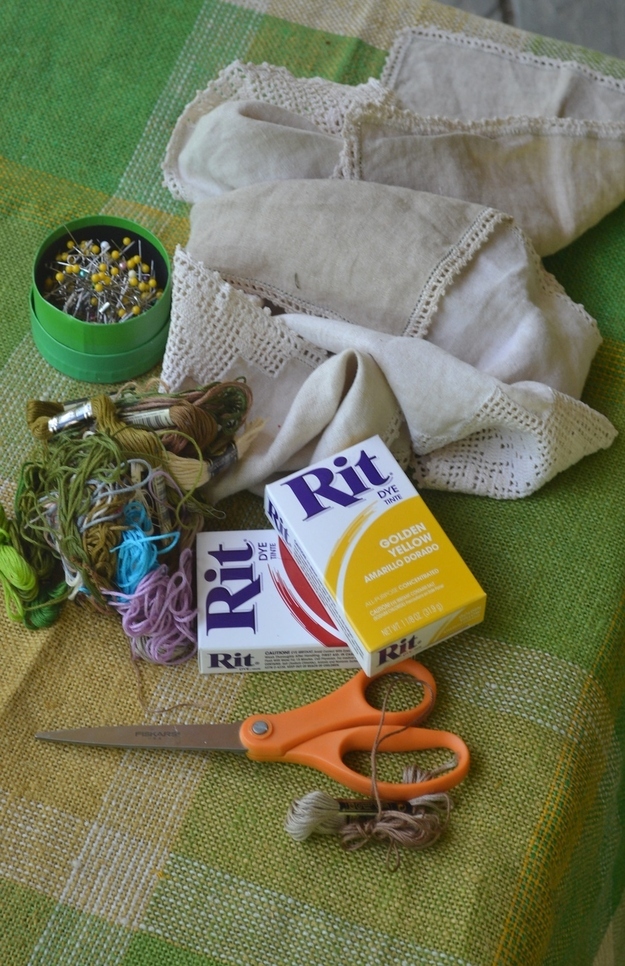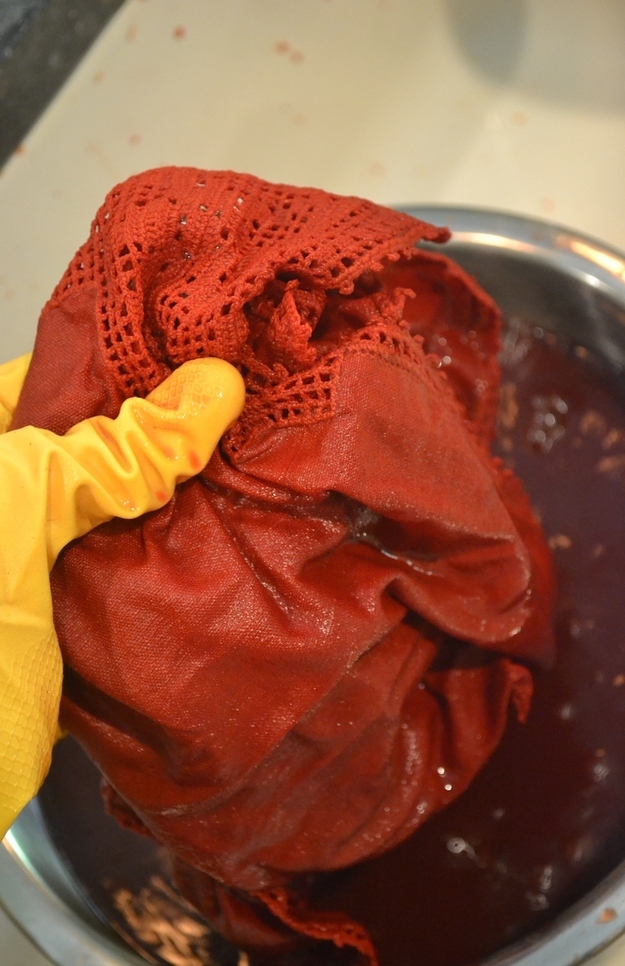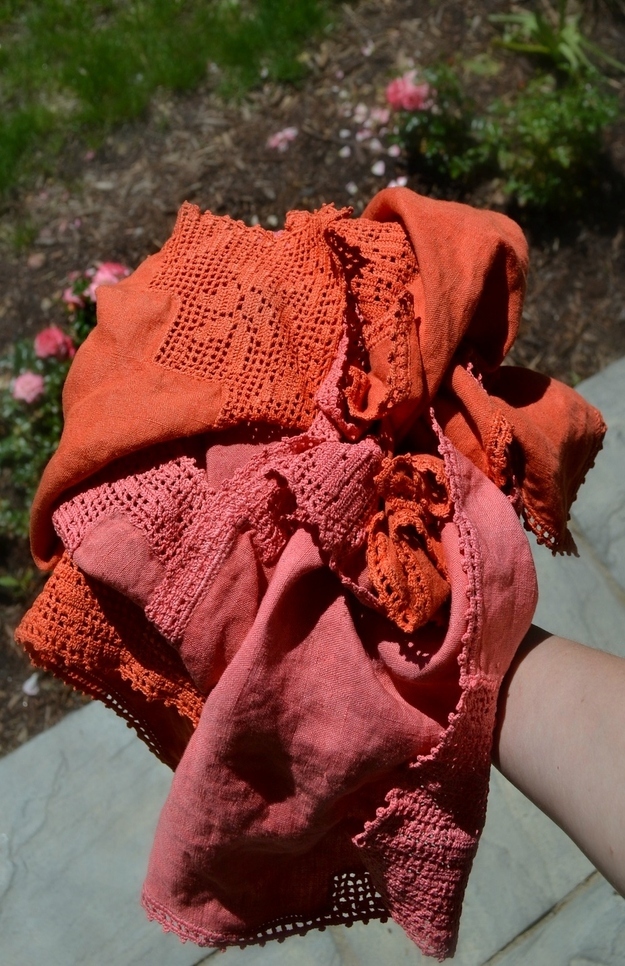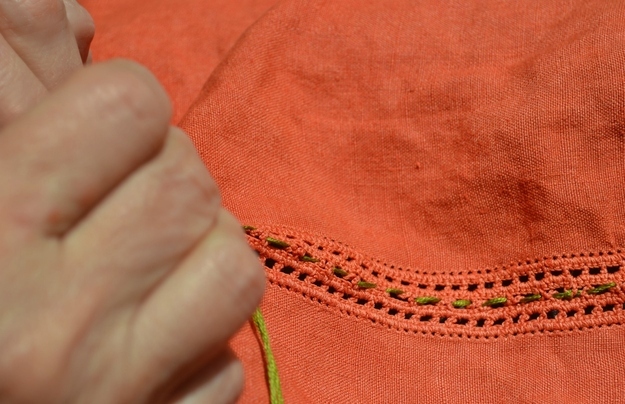 5. Stitch the front and back together. Lay the napkin front and tablecloth back together, right sides facing. Stitch around three sides by hand or with a machine, leaving the top of the bag open. Turn the bag right side out. Add pockets by hand stitching additional napkins to the front of the bag, using colorful embroidery thread. If you overlap your napkins, you'll have a variety of pocket sizes, from large to small. These can be used to stash your sunscreen, sunglasses, phone, etc.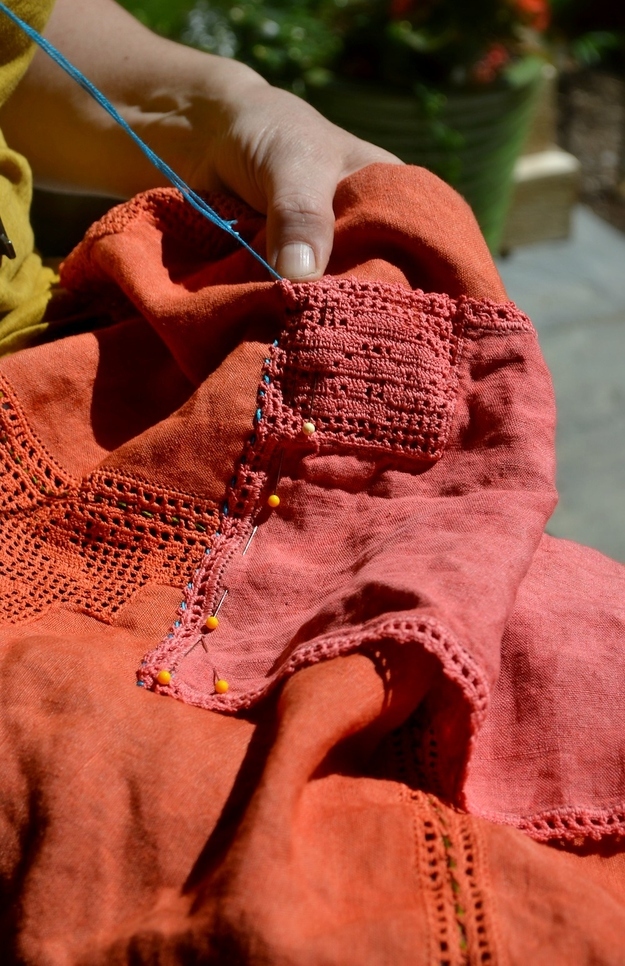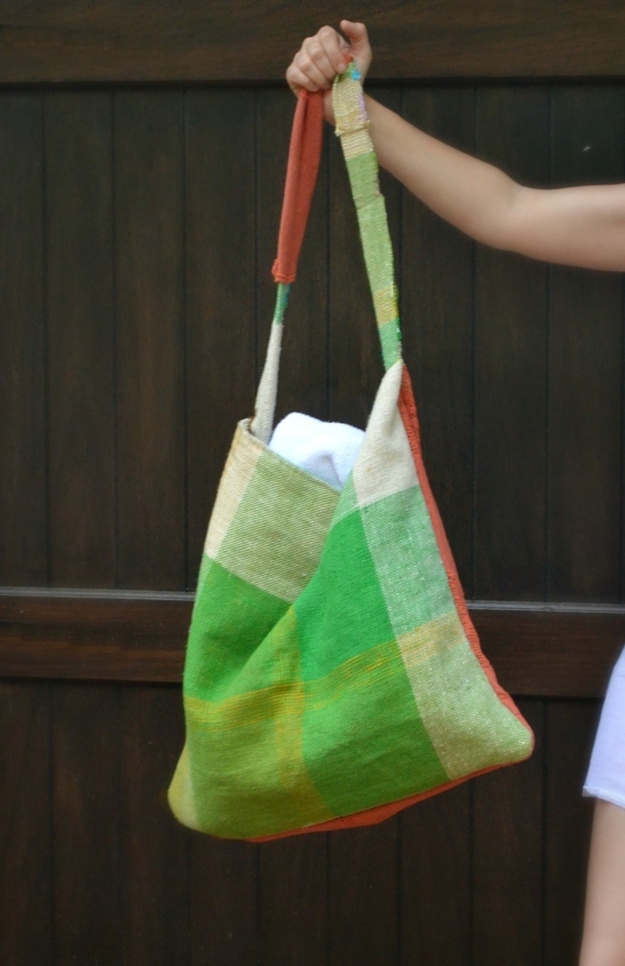 7. Give your bag a good weight test. Make sure the your stitching can withstand the weight of your usual beach necessities. And voila, you've transformed old fabrics in a snazzy new beach bag.