Whether your bridal style is modern, vintage, or somewhere in between, these wedding headpieces are sure to inspire. They're the perfect stress-free way to add a touch of DIY and uniqueness to your wedding day — or any day for that matter.
First up, Alison of The Knotty Bride demonstrates three ways to turn a bridal veil into a hairpiece.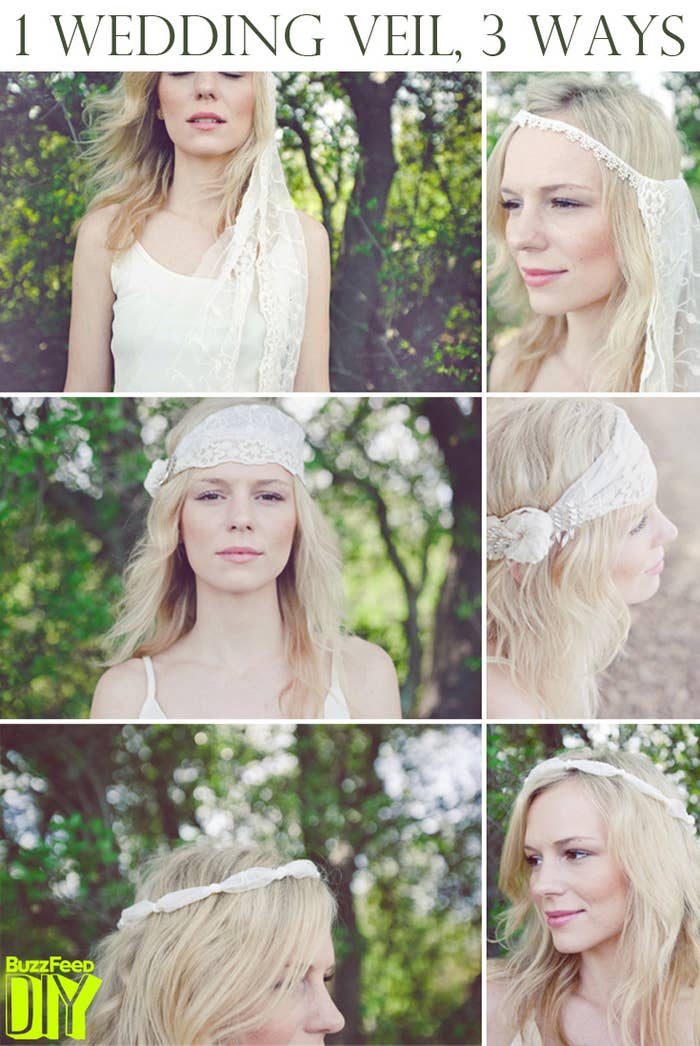 Materials you'll need: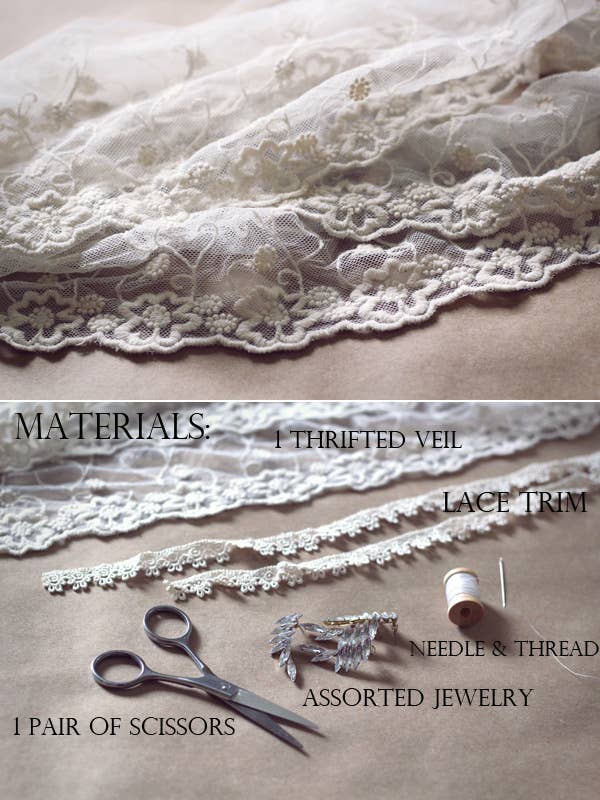 Style 1: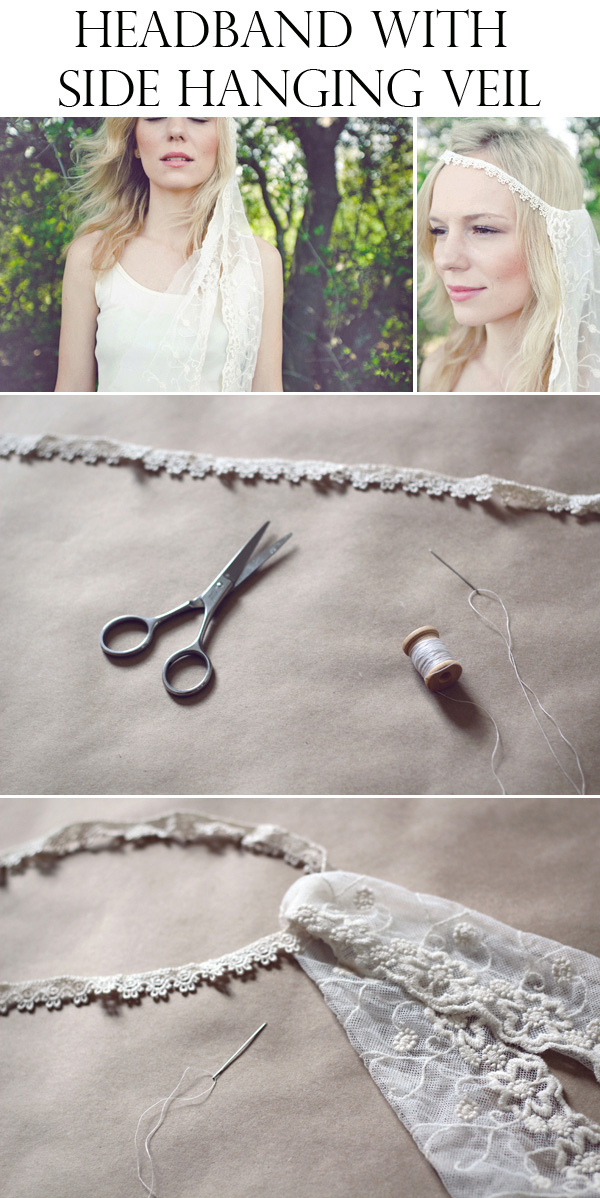 Style 2: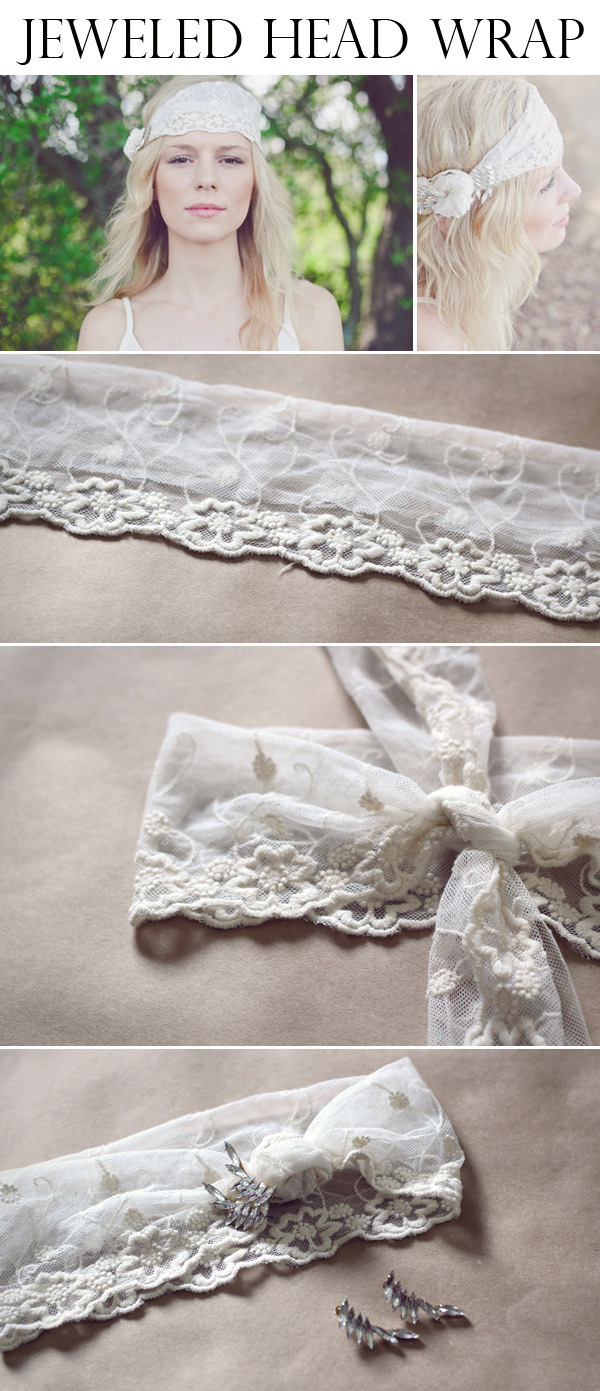 Style 3: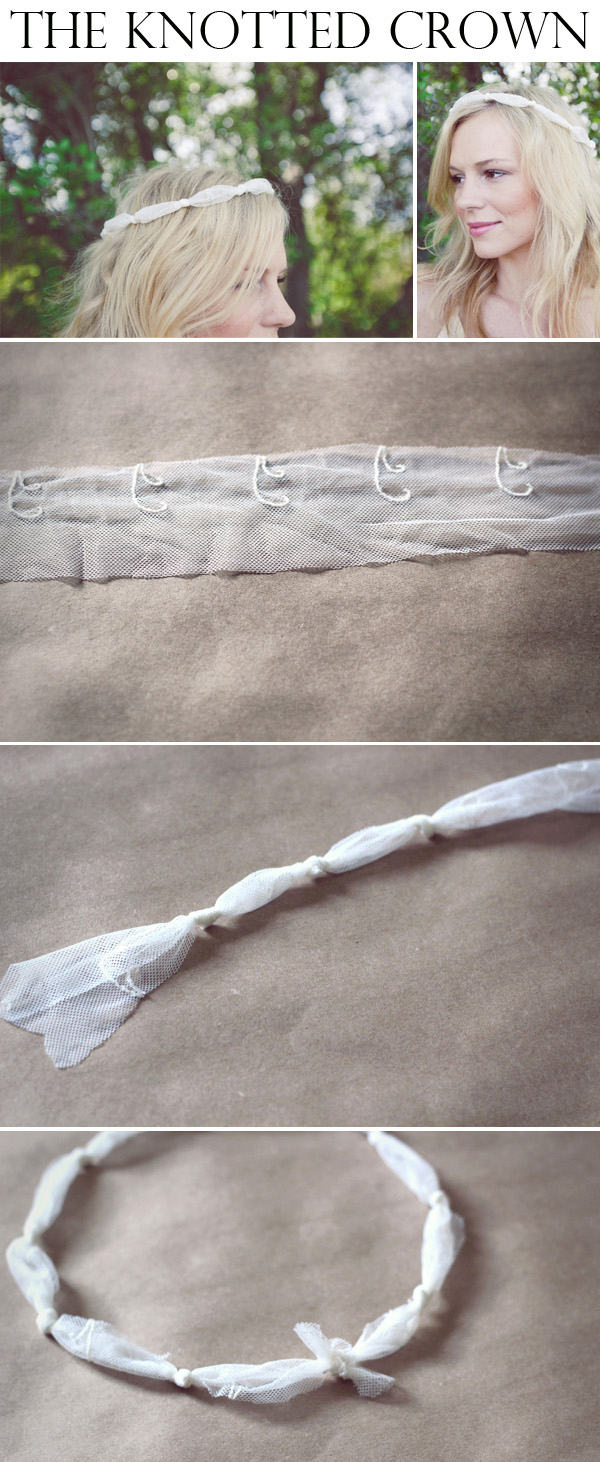 Style 4: Alison from The Knotty Bride also turns inexpensive Forever 21 necklaces into a lovely layered headband.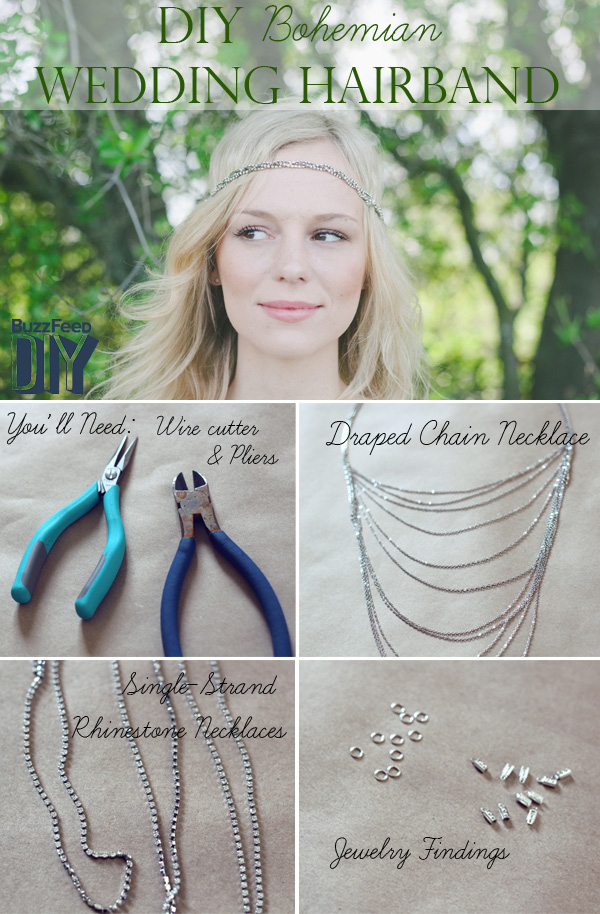 Step 1: Cut the clasps off the rhinestone necklaces so they are just individual rhinestone strands.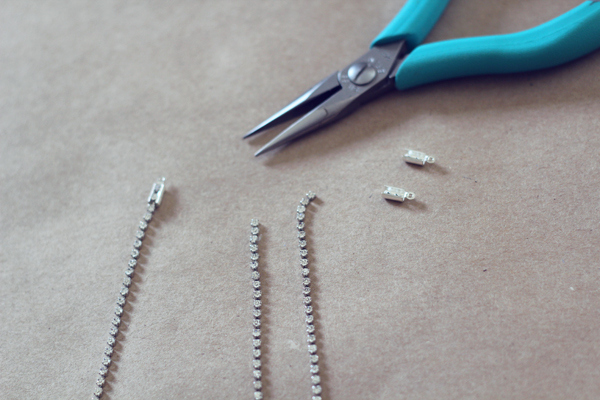 Step 2: Braid the rhinestone strands until they're 7-8" long.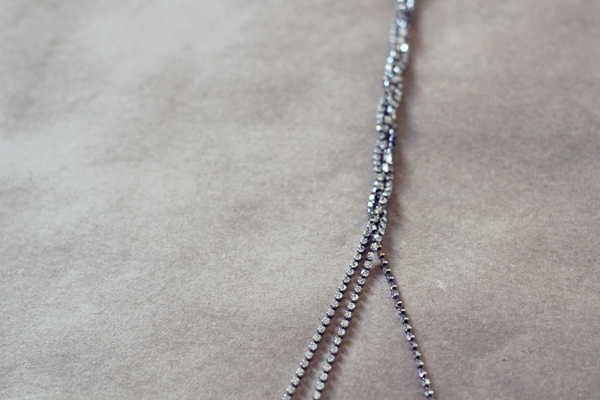 Step 3: Take the draped necklace and measure around the back of your head from ear to ear.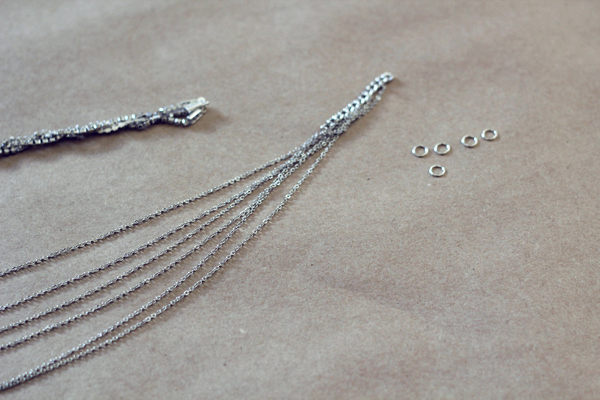 Step 4: Attach the draped chain and braided rhinestone strand using one jump ring on each side.
Step 1: Cut a piece of wire approximately 9" long.
Step 2: Create the leaves by adding one bead or pearl at a time and working from the cluster outwards.
Step 3: Then simply slip bobby pins onto the wire in back of each cluster.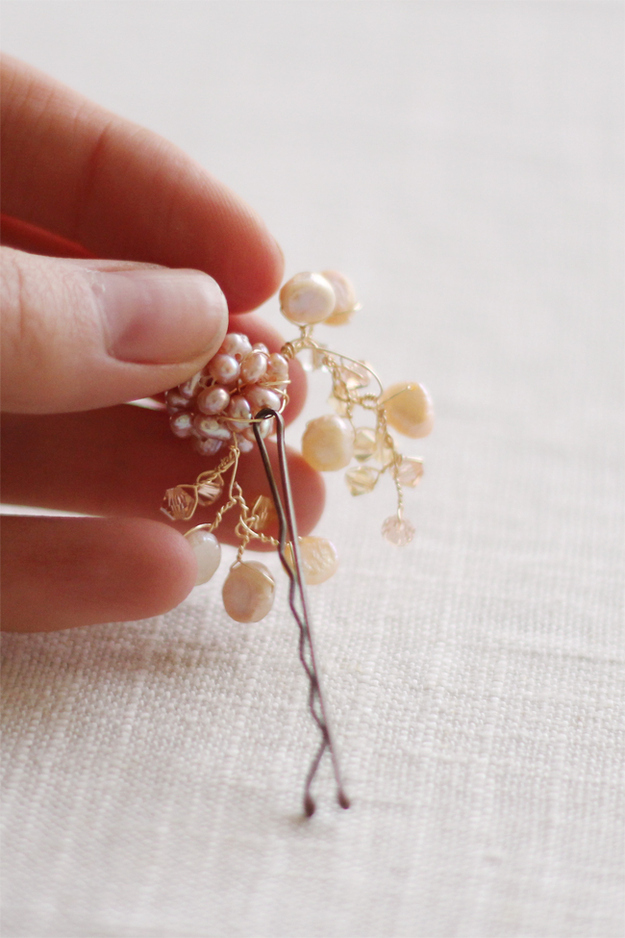 And you're done! Whimsical wedding hairpins you can rewear for years to come.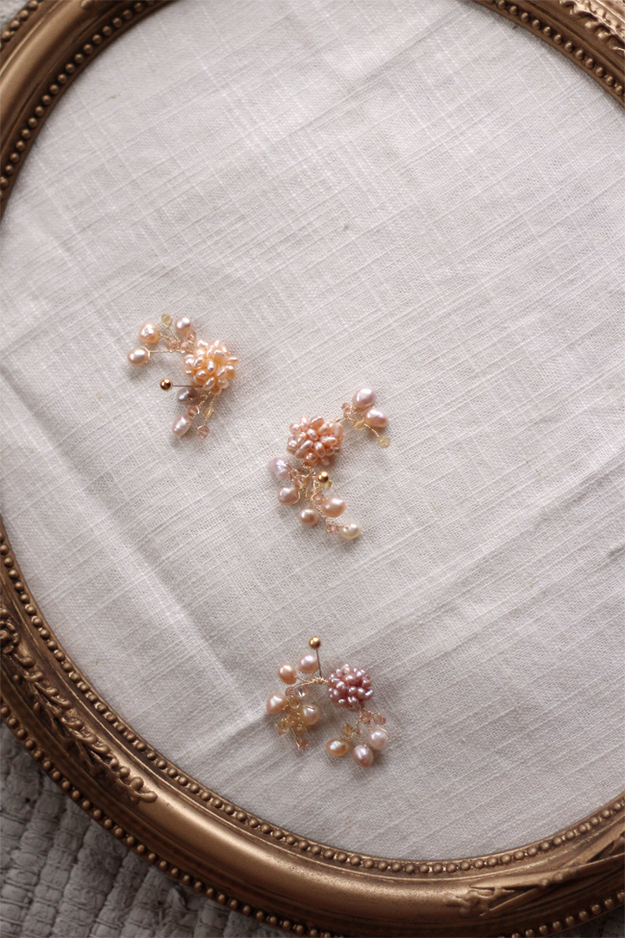 There you have it- five lovely ways to decorate your updo on the big day!
Pippa Armbrester is a quilt maker and designer. Follow her adventures in quilting and in life on her website.