"Candyman" is the horror movie you've been waiting for – here's what director Nia DaCosta told us about it
Would you dare to say his name?
by
,
If you're a fan of horror movies, the new Candyman is probably right at the top of your must watch list.
To mark the film's anticipated release, we sat down with director Nia DaCosta to talk all about Candyman, horror movies, and authentic storytelling.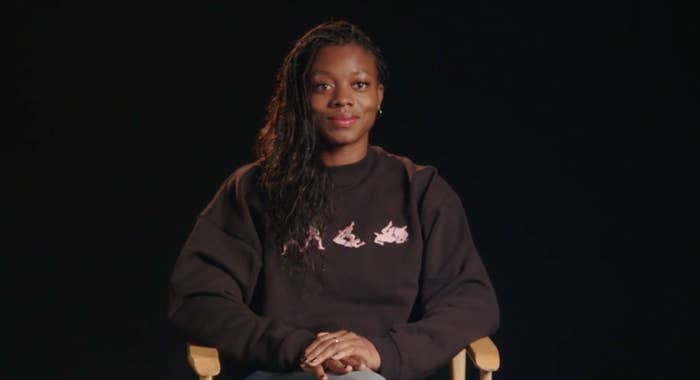 How would you describe Candyman to the younger generations who may not be familiar with the original film?
Well, this Candyman is about an artist in Chicago. In the pursuit of inspiration for his next work of art, he uncovers the legend of Candyman and sets off a chain of events that he wishes he hadn't, because lots of people die.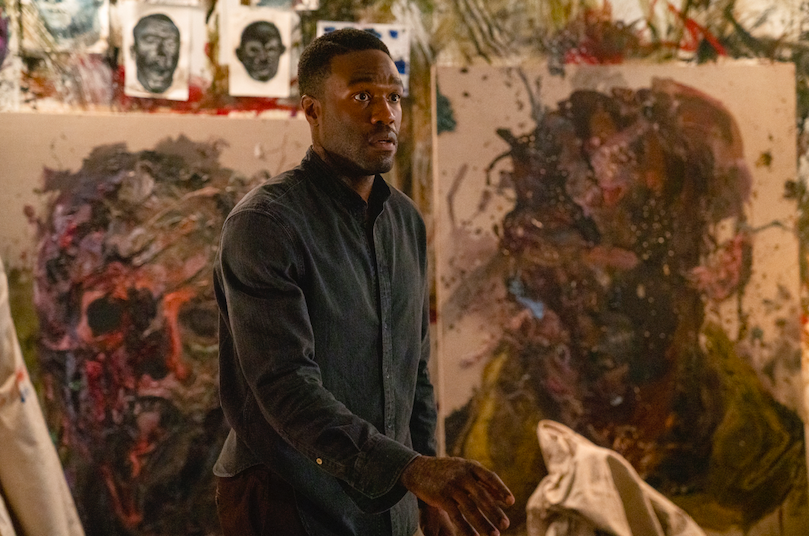 How does it feel releasing a film that has such a large buzz around it?
It's really exciting! It's nice to make something that it feels like a lot of people will watch and hopefully enjoy. So yeah, it feels really nice.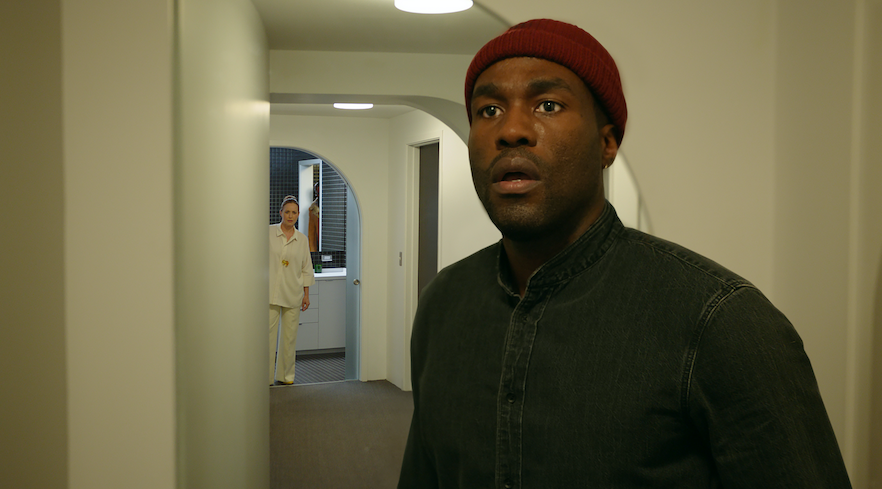 Were you a fan of the original Candyman before you started?
I was a huge fan of the original, it loomed very large in my childhood. There were some similarities between the projects in Harlem where I grew up and Cabrini-Green, and so I think people felt seen when they saw the original Candyman back in the day. So yeah it was awesome when I heard this movie was happening — I told my agent, "please get me in the room, how can we make this happen."

And what about thrillers and horror movies?
I was a huge fan of horror growing up – really loved being scared and loved scary movies. I always knew I wanted to make one at a certain point and this was the perfect opportunity. Even though my first film was a modern western genre I also wanted to make sure there were thriller elements in it to keep the audience excited and engaged. I think it's a really great way to have the audience feel what the characters are feeling – if I can get their blood pumping and their heart beating really fast because they're literally being scared by the film then they can experience a bit of what the characters are feeling as well.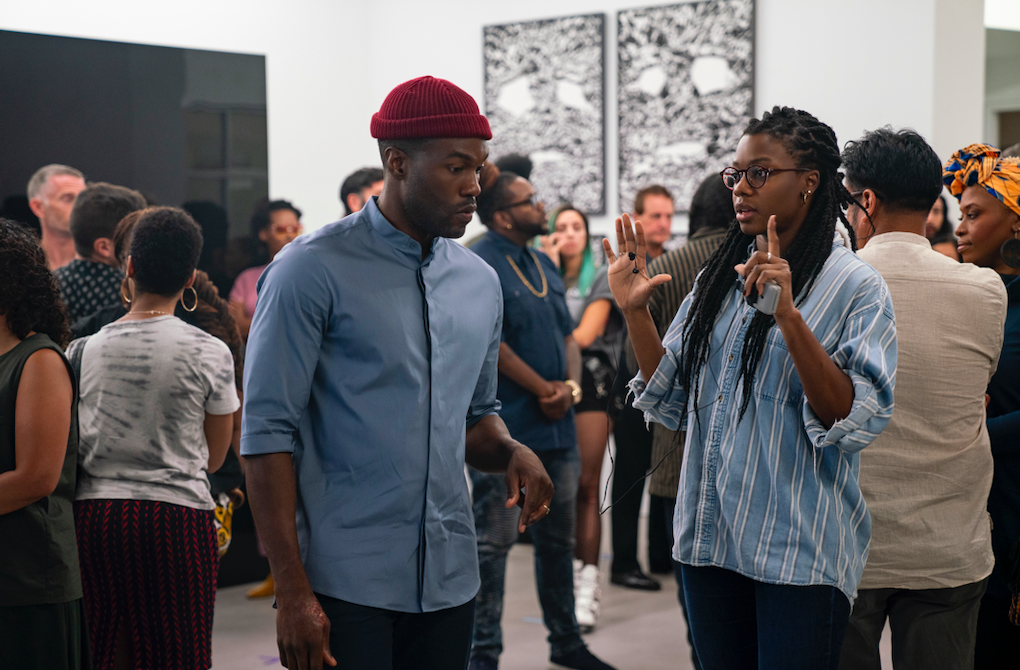 What was it like working with such a strong cast?

It was amazing! They're all heavy hitter, power house actors: Yahya (Abdul-Mateen II), Teyonah (Parris), Colman (Domingo), Nathan (Stewart-Jarrett) – they were all basically my first choices for every role because I'm such a fan of their work. And they're also just good people. Giving, caring people and excellent actors. It really was a dream working with them.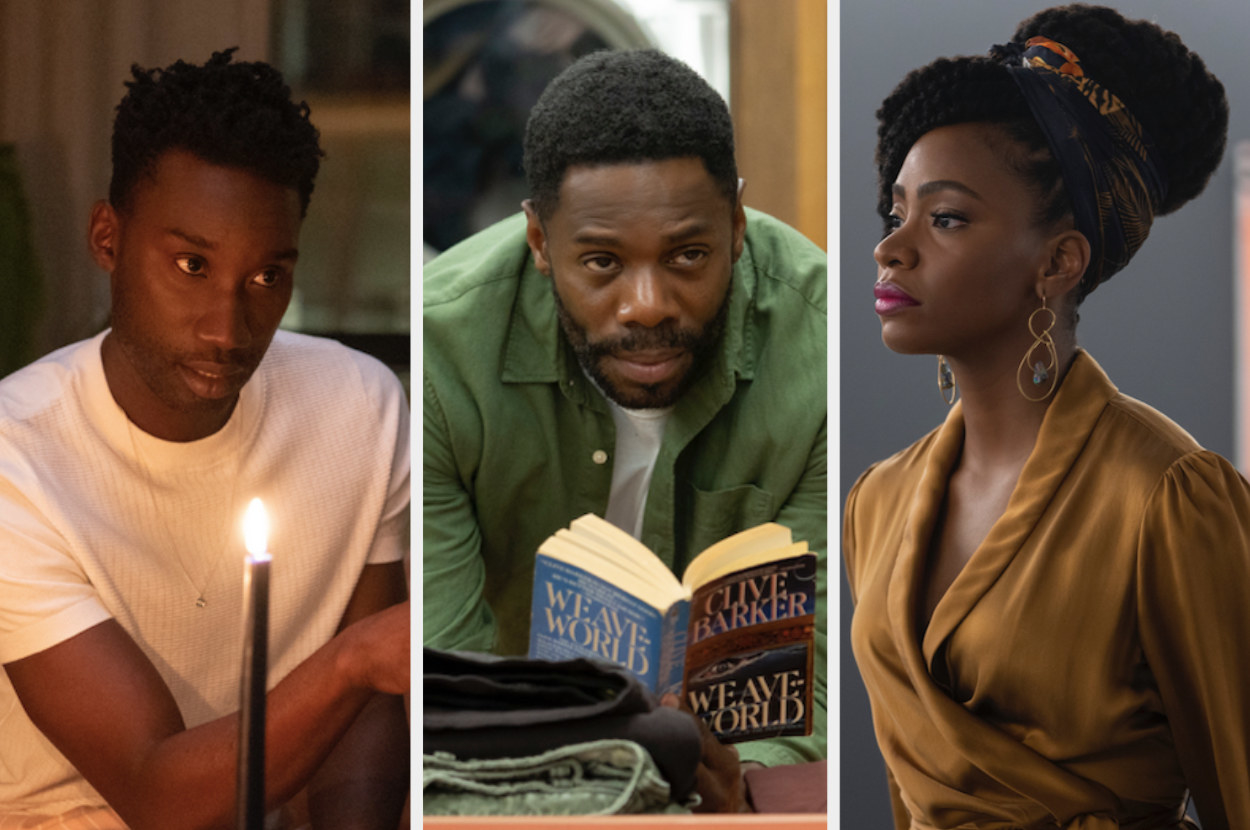 You've spoken at length about your commitment to diverse storytelling. Did the events of 2020 – the murder of George Floyd and the momentum of the Black Lives Matter – strengthen your desire to tell authentic stories?
I think so, Apart from the pandemic, the events of 2020 are events that happen every year and these public tragedies have always made me understand how important it is that representation exists. I think really specifically, Chadwick Boseman's passing recently really galvanized a lot of people even more, but in particular as a bBlack creator in this industry that tragedy very much has pushed me even more into the realm of "The stakes are high, let's do this right and let's do it well."

Note: Some answers were edited for length and/or clarity.