I just transferred to SFSU this year as a junior from Southern California. San Francisco is a new place for me but I never expected the experience I had one Monday night that I will probably never forget for the rest of my life. After a long day at San Francisco Hipster University, I went to a McDonald's near my house to use their WiFi. It was pretty late and I was pretty tired.That's when Phil came along. Phil Doyl to be exact.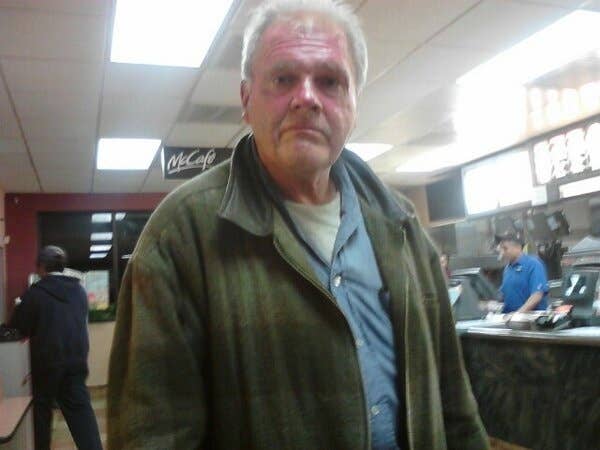 He said he was an artist and had lots of creativity. He said he was drunk off peppermint schnapps and his breath confirmed it. He sat down near me and told me how he was an artist and that he wanted to draw me. He kept talking about how he wanted to look for his brown bag. He told me he had many talents and one of them was both gross and amusing.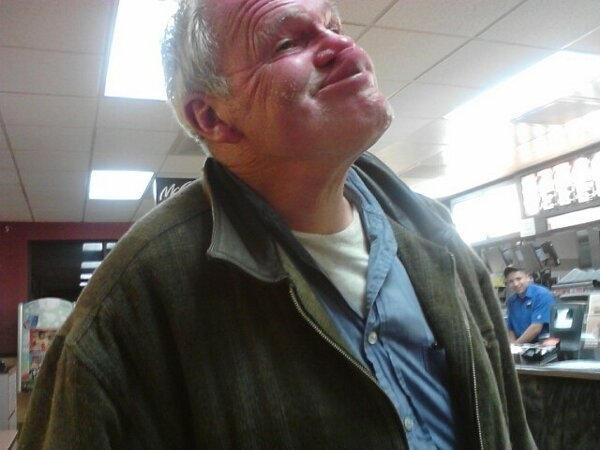 After seeing one of his talents, he proceeded to showing me another. He did something not too many people can do. And if they did know how, I don't think they would do it at a McDonald's floor.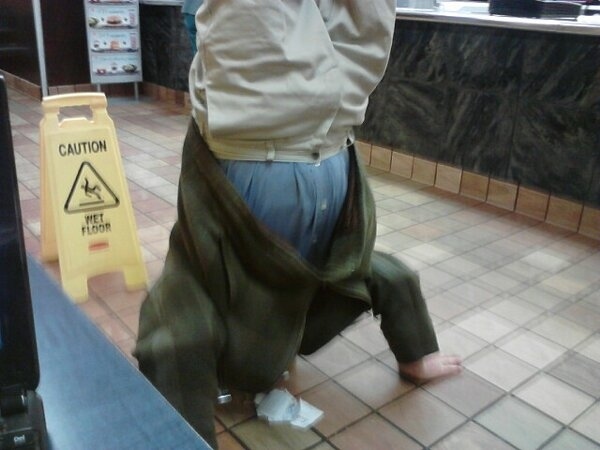 After seeing his amazing feat, he talked again about his brown bag. I felt a little bad about his brown bag so I kept following along with his routine. I went to sit at another part of the restaurant to keep my computer charged. That's when he was about to get down to business.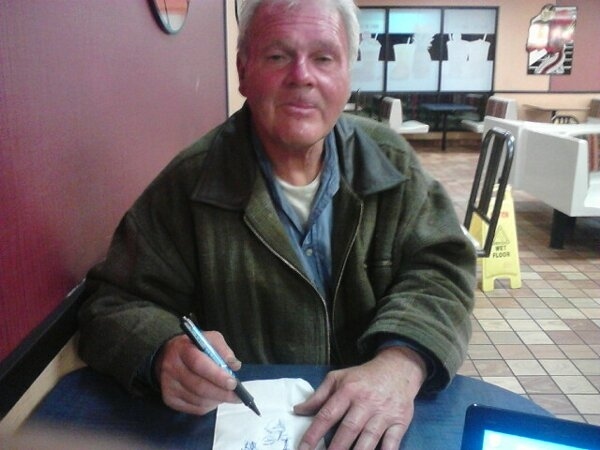 It was getting pretty late and McDonald's had closed. I was pretty tired and wanted to sleep as soon as possible. Phil kept drawing me and talked about how he really needed to find that brown bag again. In the end, I think he did an OK job drawing me.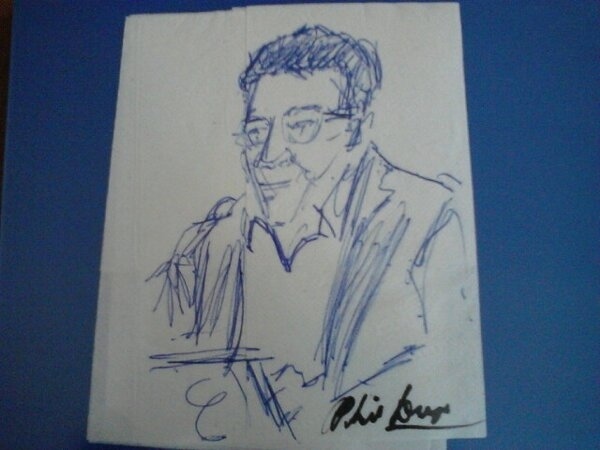 So that's my experience at San Francisco with a homeless person that can stand on his head and draw a decent picture. The moral of this story is that life is weird and experiences that stick out the most are what life is made up of. Everyone should try to take as many chances to have these experiences.The end.
P.S. I don't think Phil ever found his brown bag.