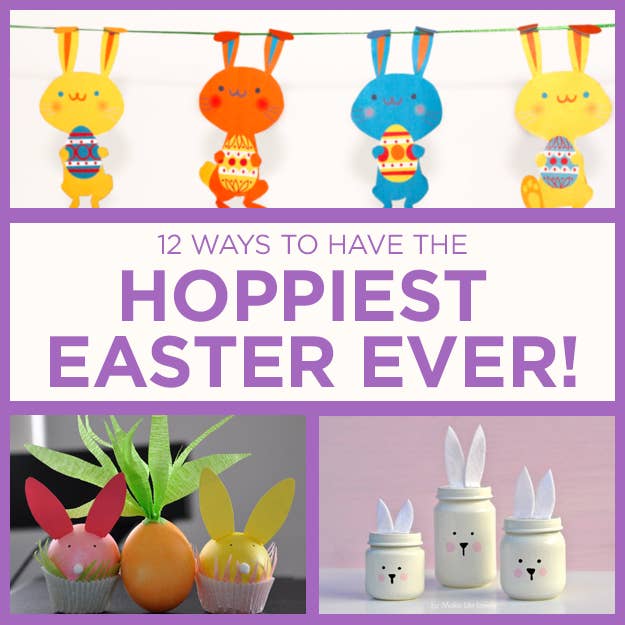 1.
Give your kids a game that'll keep them busy between the day's activities with a DIY bunny bag toss!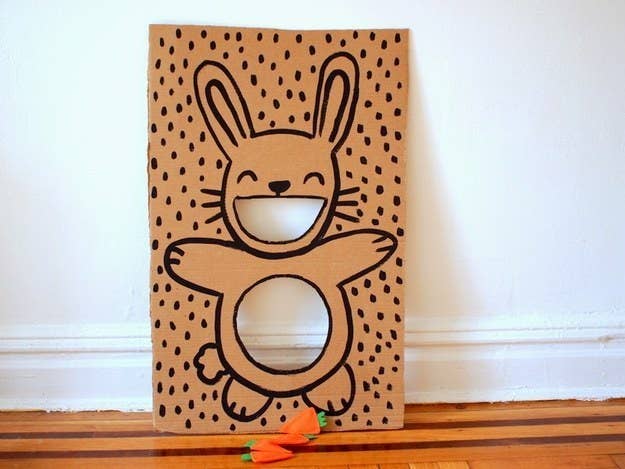 2.
Create easy and adorable stuffed sock bunnies that only require one sock!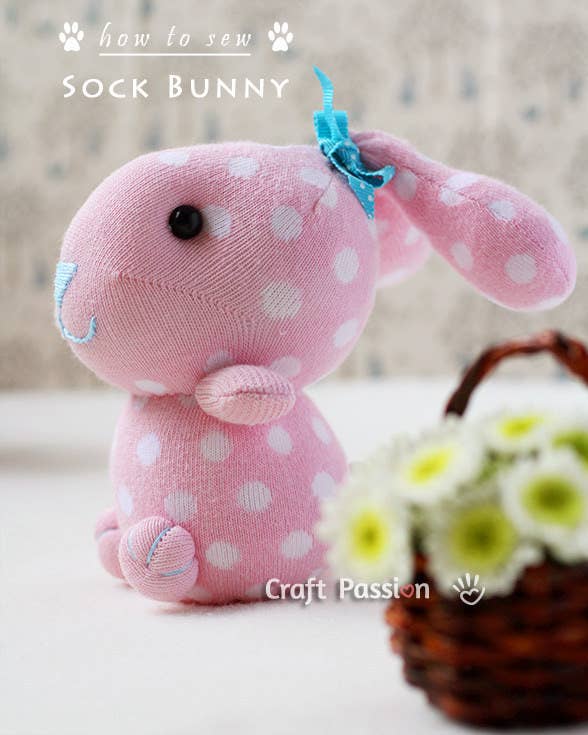 3.
Have these bunnies "hang around" with your family anywhere in the home with these printable garlands!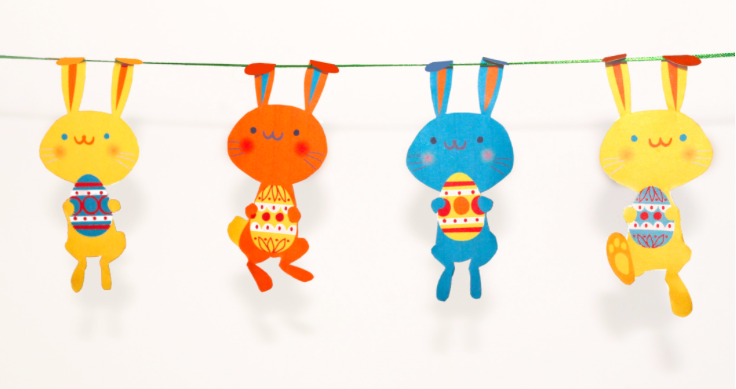 4.
Let your kids bring their Easter friends to life with simple Easter Bunny finger puppets.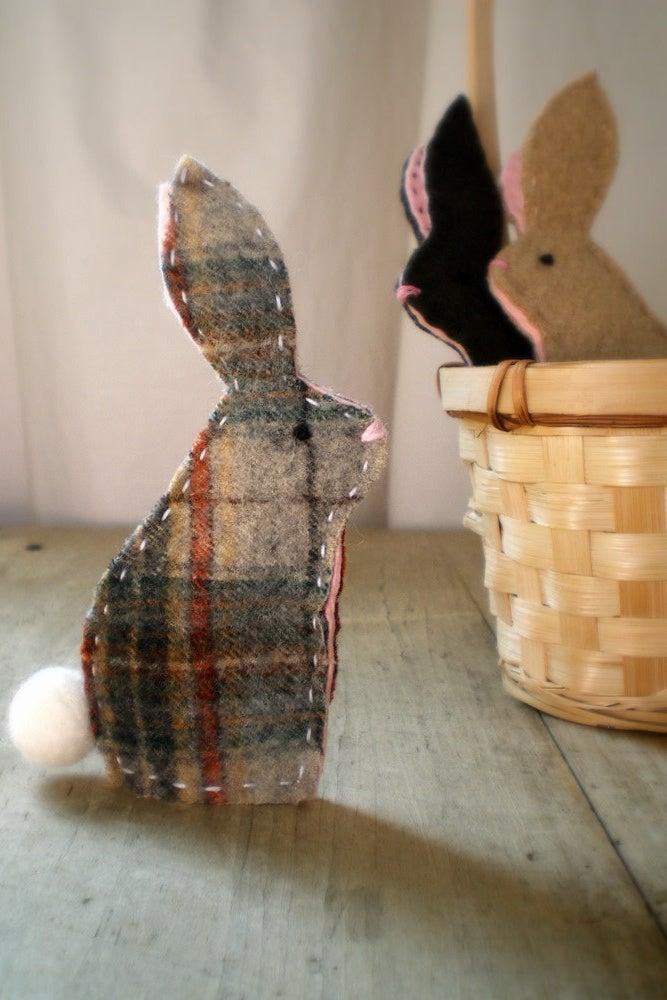 Learn how to make these soft puppets come to life here.
5.
Add a craft that can actually be functional as well with painted Easter bunny jars.
Make them for Easter, but your kids can use them in a million different ways after the holiday is over! Learn how to make these here.
6.
Help the Easter Bunny make their mark with these bunny footprints!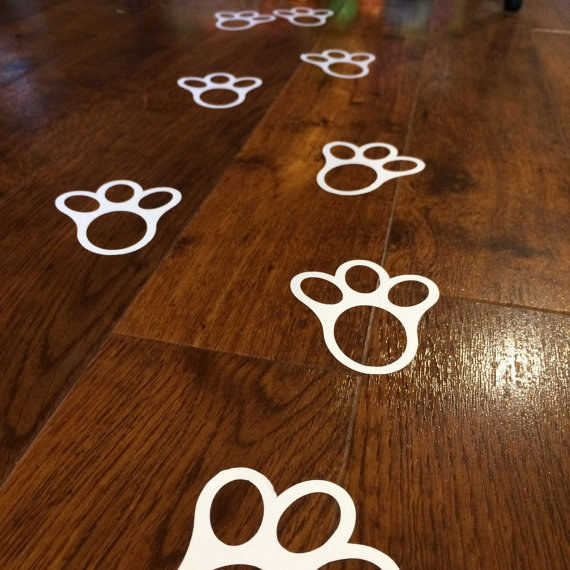 7.
Create an art project the whole family can do to showcase the cutest part of the bunny.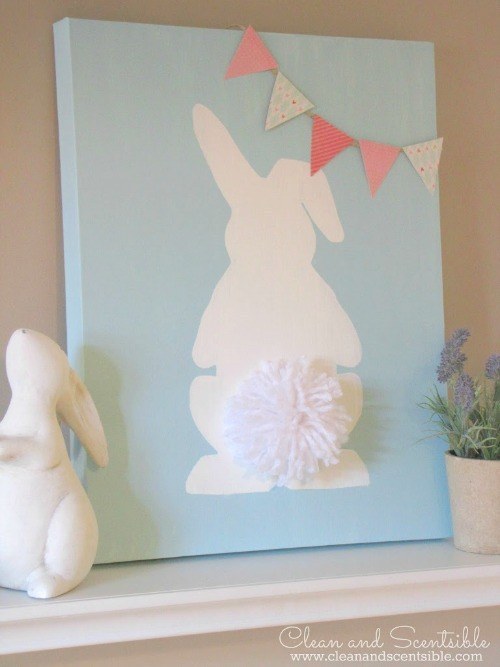 8.
Add some festive ears to your kids Easter 'do with Bunny hair bows!
9.
Cut out old paint samples to make colorful bunnies that can hang anywhere!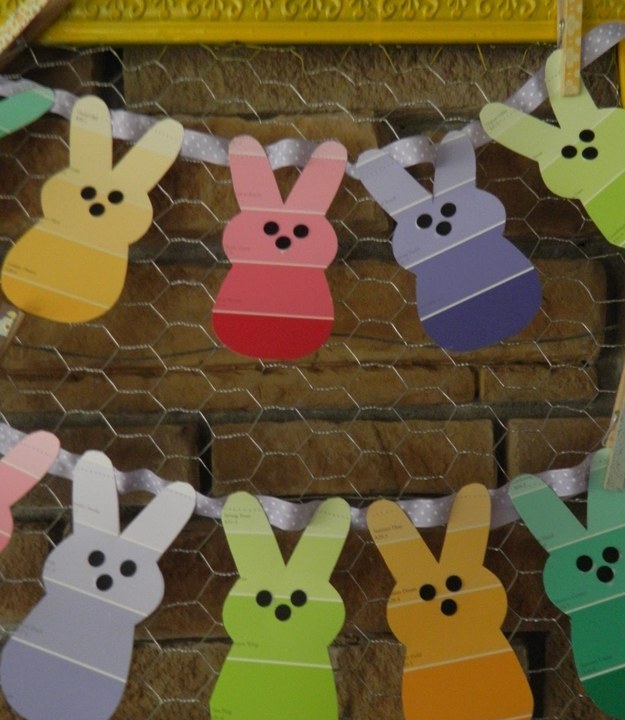 10.
Give a hoppy twist to your traditional dyed Easter eggs with paper ears.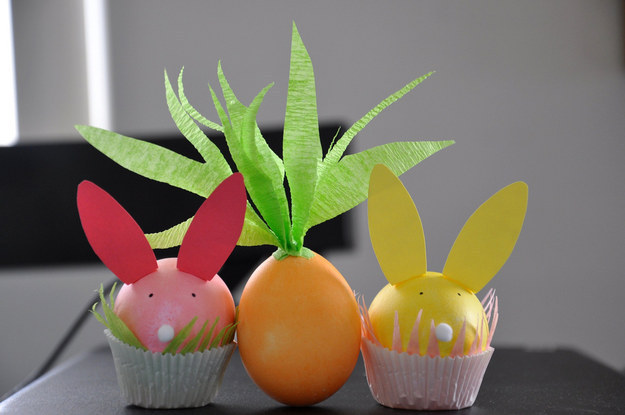 11.
And let the bunny be a part of the hunt with these personalized Easter Bunny baskets.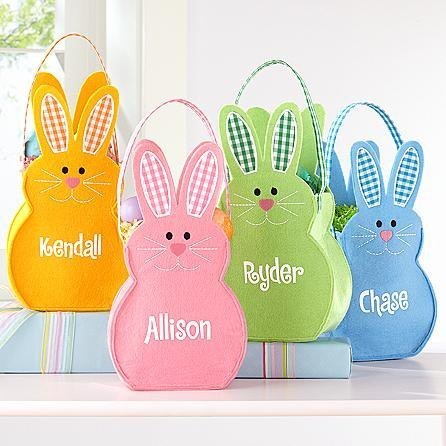 12.
Give your Easter guests an extra treat to take home with paper bunny favor bags!