Zucchini "Meatballs"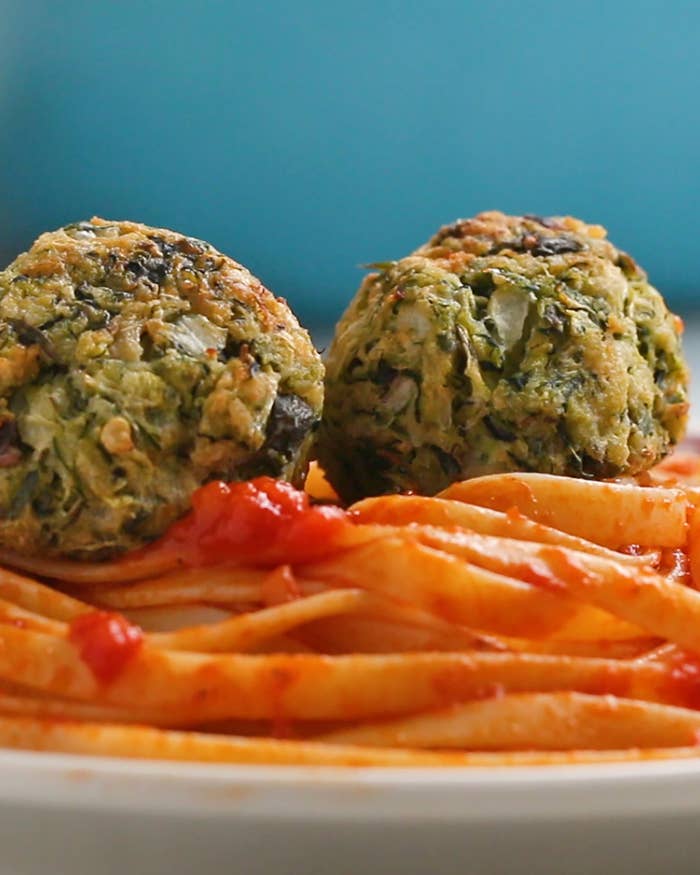 INGREDIENTS
Makes 15 meatballs
4 zucchinis
1 large egg
1 cup ricotta cheese
1 cup bread crumbs
1 tablespoon Italian seasoning
3 tablespoons fresh basil, chopped
3 tablespoons fresh parsley, chopped
1 tablespoon salt
1 teaspoon pepper
2 tablespoons olive oil
1 medium onion, diced
2 cloves garlic, chopped
PREPARATION
1. Remove each end of the zucchinis and use a cheese grater to shred into a large mixing bowl.
2. Sprinkle salt over shredded zucchini, toss, and let rest for 20 minutes to pull out excess moisture.
3. Preheat oven to 375˚F/190˚C.
4. Using a dish towel/cloth squeeze out excess liquid from the shredded zucchini.
5. Move the zucchini to a dry mixing bowl and add the remaining ingredients.
6. Stir until evenly mixed and form into golf ball-sized balls.
7. Bake in a preheated oven for 30-40 minutes or until browned, flipping halfway through.
8. Serve over pasta with your choice of sauce.
9. Enoy!