PB&J Doughnut Holes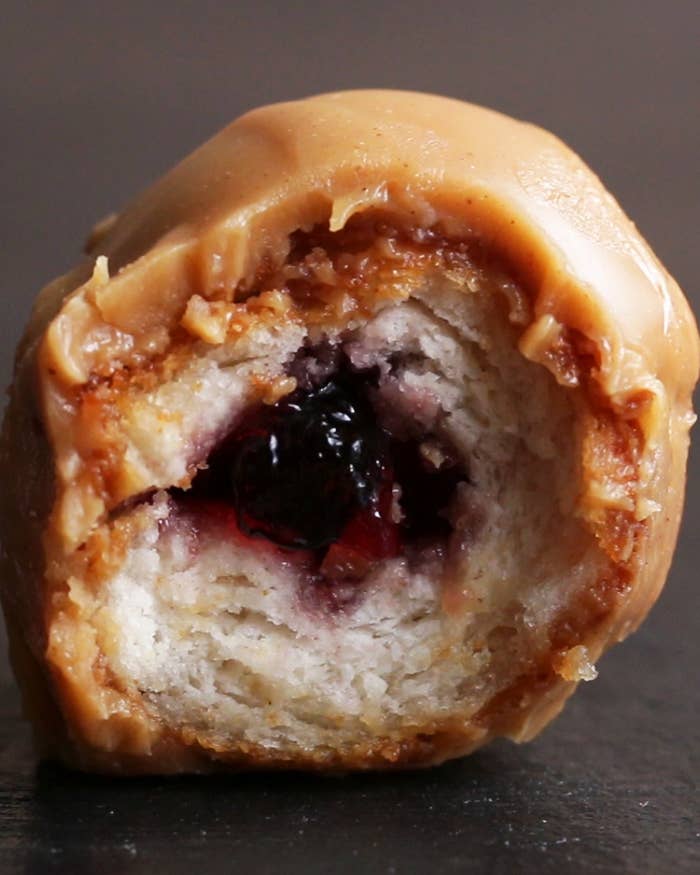 INGREDIENTS
1 can flaky biscuit dough
Oil, for frying
¾ cup jelly
⅓ cup butter, melted
½ cup peanut butter
½ cup powdered sugar
PREPARATION
1. Cut each biscuit into 4 equal sections and roll each into a small ball between your hands.
2. In a medium saucepan over medium-high heat, heat oil to about 350˚F.
3. Fry doughnut holes in batches for 3-5 minutes, or until golden on all sides.
4. Allow doughnut holes to cool and prepare jelly in piping bag with small circular tip.
5. Inject each doughnut with roughly 1 teaspoon of jelly, or until filled.
6. In a small bowl, combine melted butter, peanut butter, and powdered sugar. Whisk together until smooth.
7. Dip each hole into the glaze, or warm the glaze slightly in the microwave and pour over each hole.
8. Allow glaze to set.
9. Enjoy!