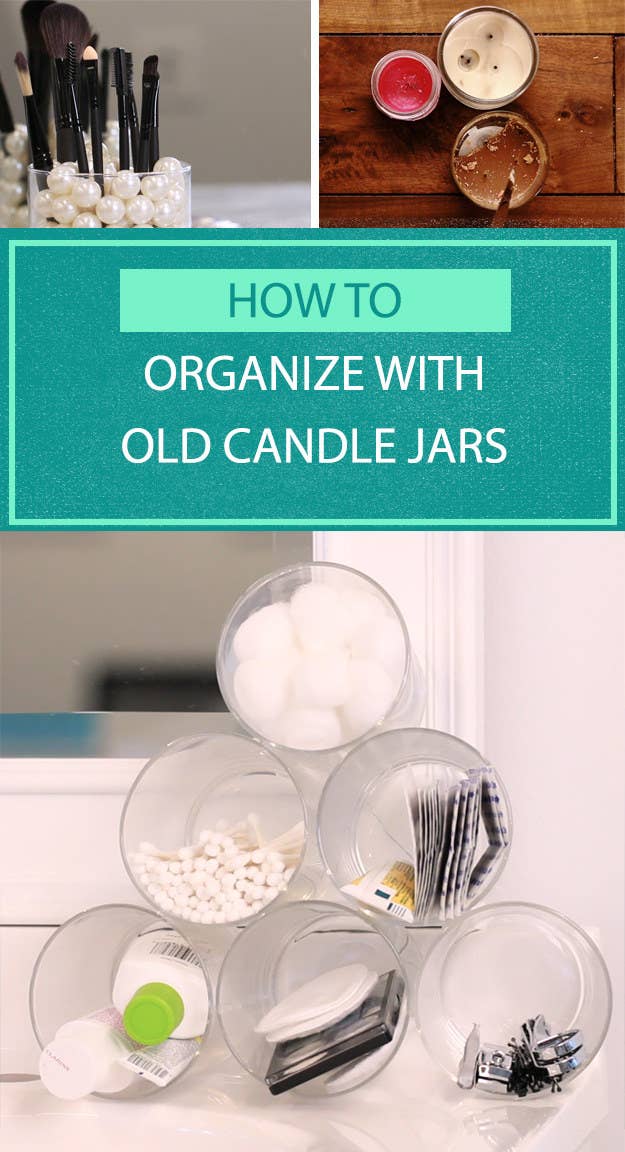 The day has come. You've reached the tragic end of your favorite candle's illustrious career.
Now, it is sad and goopy. The sides are stained by smoke and the wicks are stubs.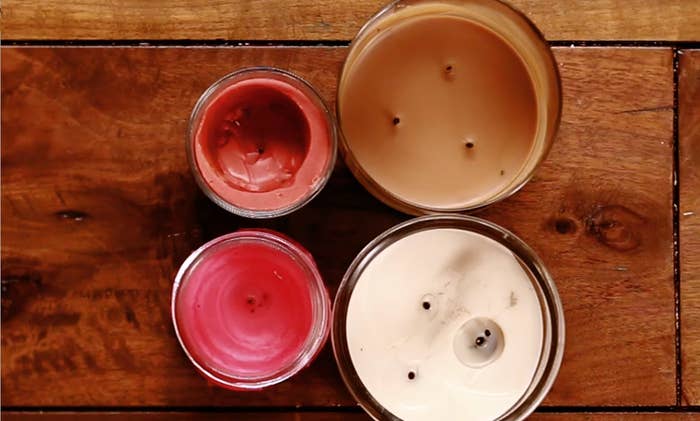 But you are a craft connoisseur and nothing gets thrown out on your watch.
Here's how to give ~new life~ to your burned out candles:
1.
First, you'll need to get the wax out without scratching up the glass. Stick your candles in the freezer for at least an hour.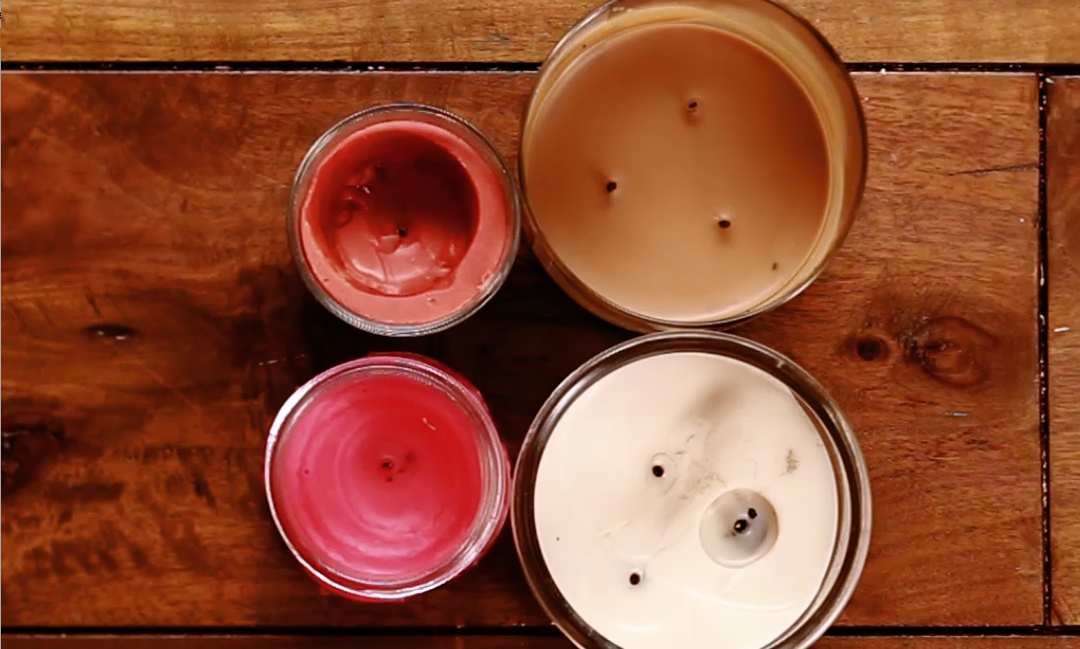 2.
Jiggle a butter knife around the edges of the wax, and it should pop right out.
3.
Rip off the label (if you want to!)
4.
Clean out all the extra ~residue~ with warm water and the scrubby side of your sponge.
Once your jars are clean, using them to organize your bathroom is a piece of cake.
Organize your entire bathroom by making this super simple pyramid organizer.
The pyramids weren't built in a day, but this masterpiece was.
Fill the empty jars with pearls, beads, rice, or coffee beans for a decorative way to store your makeup brushes.