Broccoli Cheddar Soup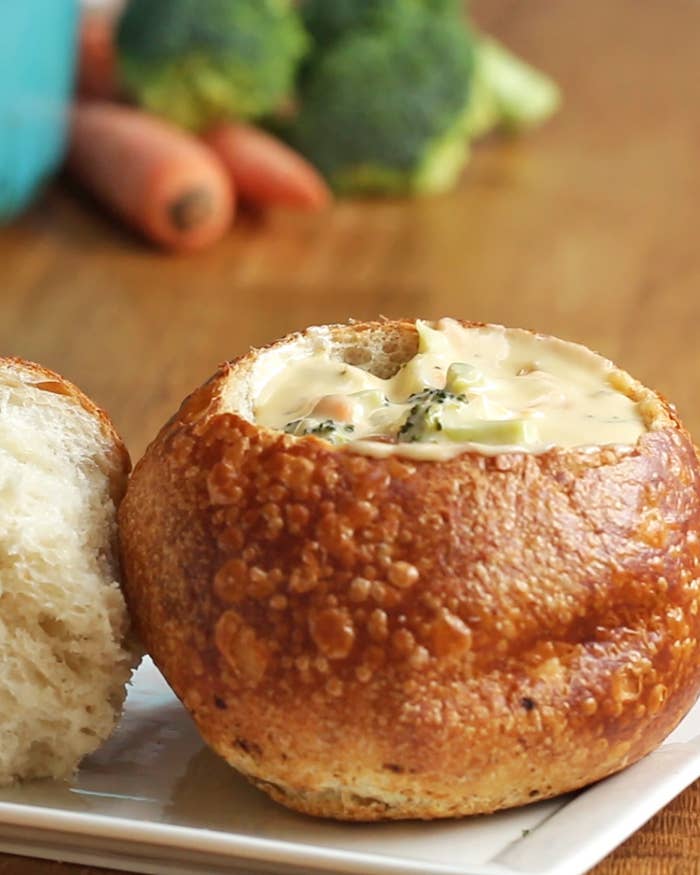 INGREDIENTS
Servings: 4-6
2 heads broccoli, chopped
¼ cup butter
¼ cup flour
½ onion diced
2 cups half-and-half
2 cups veggie or chicken stock
2 teaspoon salt
1 teaspoon pepper
¼ teaspoon nutmeg
½ cup of carrots, shredded
2 cups (8 ounces) cheddar cheese
PREPARATION
1. Trim stems off of broccoli heads and chop into small florets.
2. In a large pot, combine butter and onion and sauté until translucent.
3. Add flour and stir on medium heat until mixture lightly browns.
4. Stir in the half-and-half and mix until contents reach a simmer.
5. Add the veggie or chicken stock and simmer on low heat for 5-10 minutes.
6. Mix in the broccoli, carrots, salt, pepper, and nutmeg. Simmer on low heat for 10-15 minutes.
7. Add the cheddar cheese and stir until cheese is melted and combines with other ingredients.
8. Enjoy!