Avocado Chickpea Salad With Chili Lime Dressing #TastyFreshFriday
Not all salads need lettuce.
by
,
,
,
Avocado Chickpea Salad with Chili Lime Dressing #TastyFreshFriday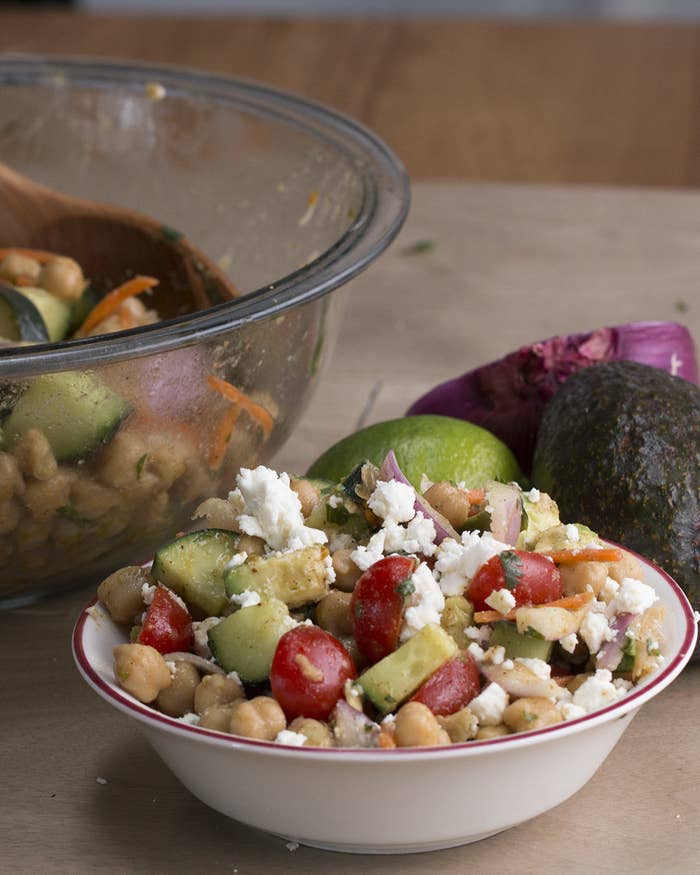 INGREDIENTS
Servings: 4
Dressing
2 tablespoons olive oil
¼ cup lime juice
2 teaspoons cumin
2 teaspoons chili powder
1 teaspoon salt
1 teaspoon pepper
¼ cup cilantro, chopped
Salad
2 cans chickpeas, drained and rinsed
1 cucumber, chopped and quartered
20 cherry tomatoes, halved
1 onion, chopped
1 avocado, diced
⅓ cup carrots, shredded
PREPARATION
Dressing
1. Combine dressing ingredients in a small bowl. Whisk together until mixed thoroughly.
Salad
1. In a large bowl, combine chickpeas, cucumber, tomatoes, onion, avocado, carrots, and dressing.
2. Toss together until evenly combined.
3. Enjoy!