1.
First of all, who needs a tropical beach when you've got lakes so great that you can dive for wrecks in 'em, right in your backyard?
2.
If surfing's more your speed, Michigan has breaks that rival the West Coast's gnarliest hotspots.
3.
Up for a mystery? Nebraska has ya covered!
4.
Kansas City, Missouri is filled with world-famous art...
5.
...and Iowa has the Eighth Wonder of the World.
6.
Feel like going Dutch? Hop over to Holland (Michigan, that is).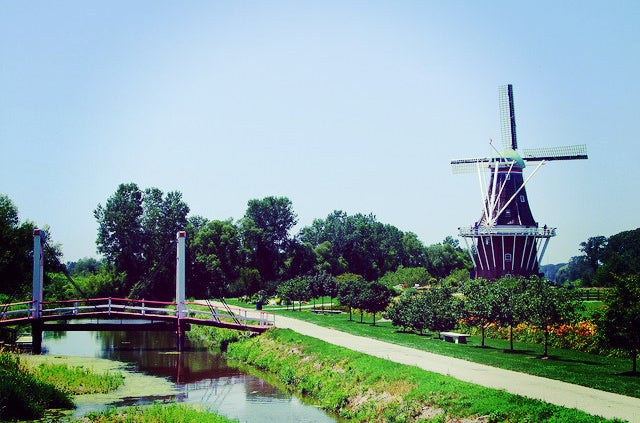 There's a huge Dutch population in The Great Lake State. Head on over to admire windmills, clogs, and other local flair.
7.
The Cache River in Illinois is basically a rain forest...
8.
...and Missouri has a jaw-dropping cathedral that would make Rome or Paris jealous.
9.
Wanna get Nordic? Mount Horeb has trolls!
10.
Ash Cave in Ohio could make you think you were in Mexico.
11.
And finally, Indiana has pyramids.