17 Images That Will Make You Laugh And Then Cry If You're On Your Period
So real. So red.
by
,
1.
First of all, hats off to anyone who's even attempting to act casual when there's kind of carnage going on inside: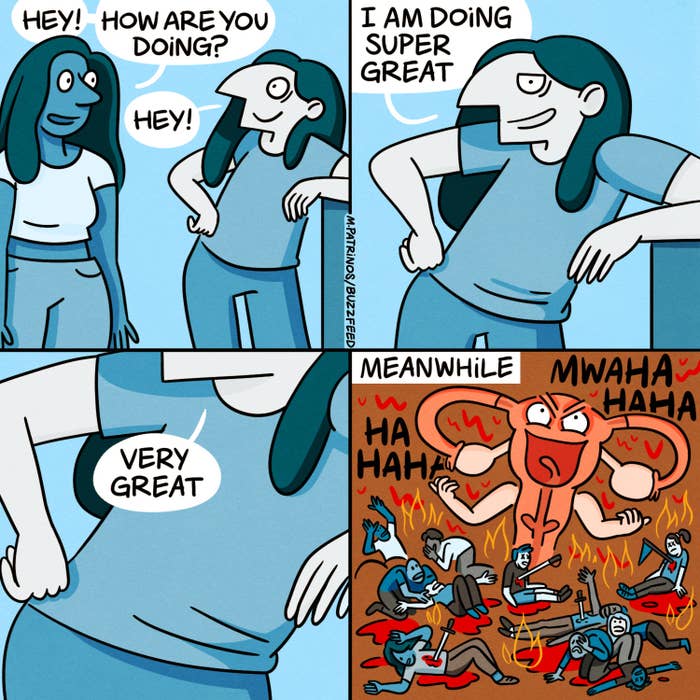 2.
Secondly, is there any way we can skip day 2? Has science figured this out for us yet??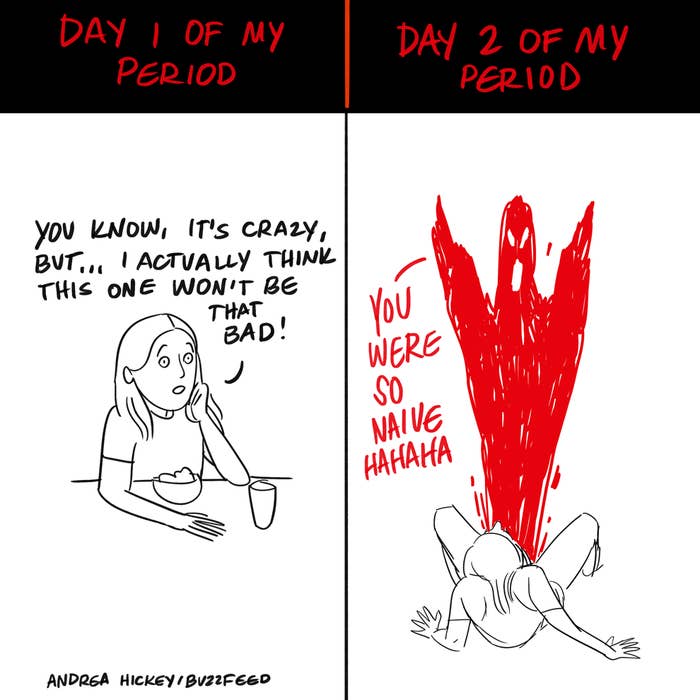 3.
Also, we could REALLY do without those killer cramps, period. (Heh.)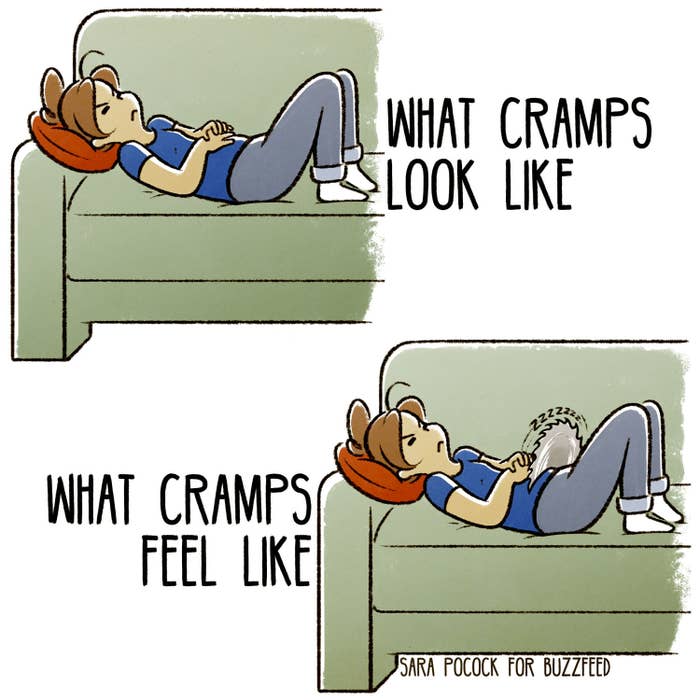 4.
But while we're here, s/o to all of the purses out there with secret tampon pockets, amirite??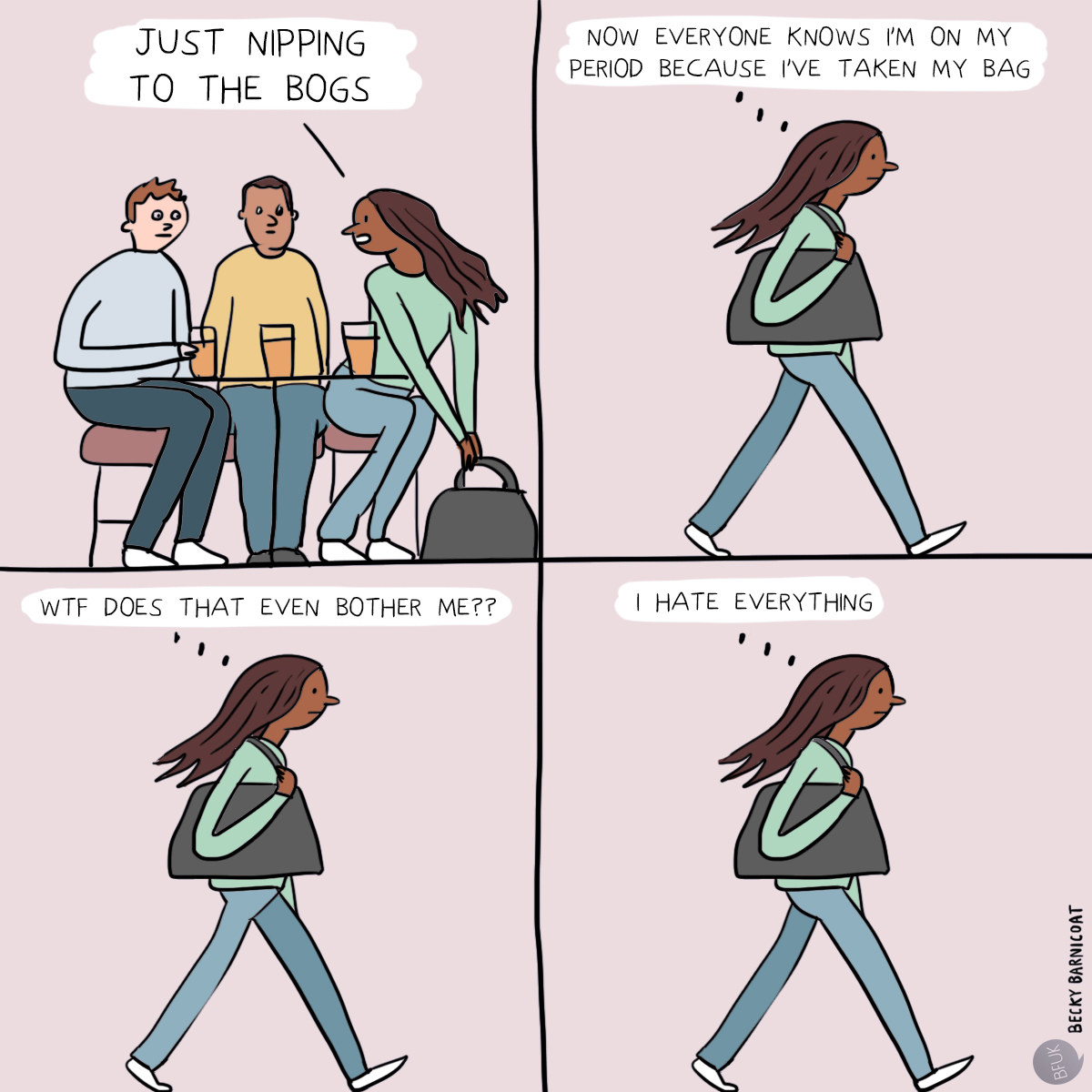 5.
Periods are a total mindfuck: You're either already bleeding all over the place, or you just think you are.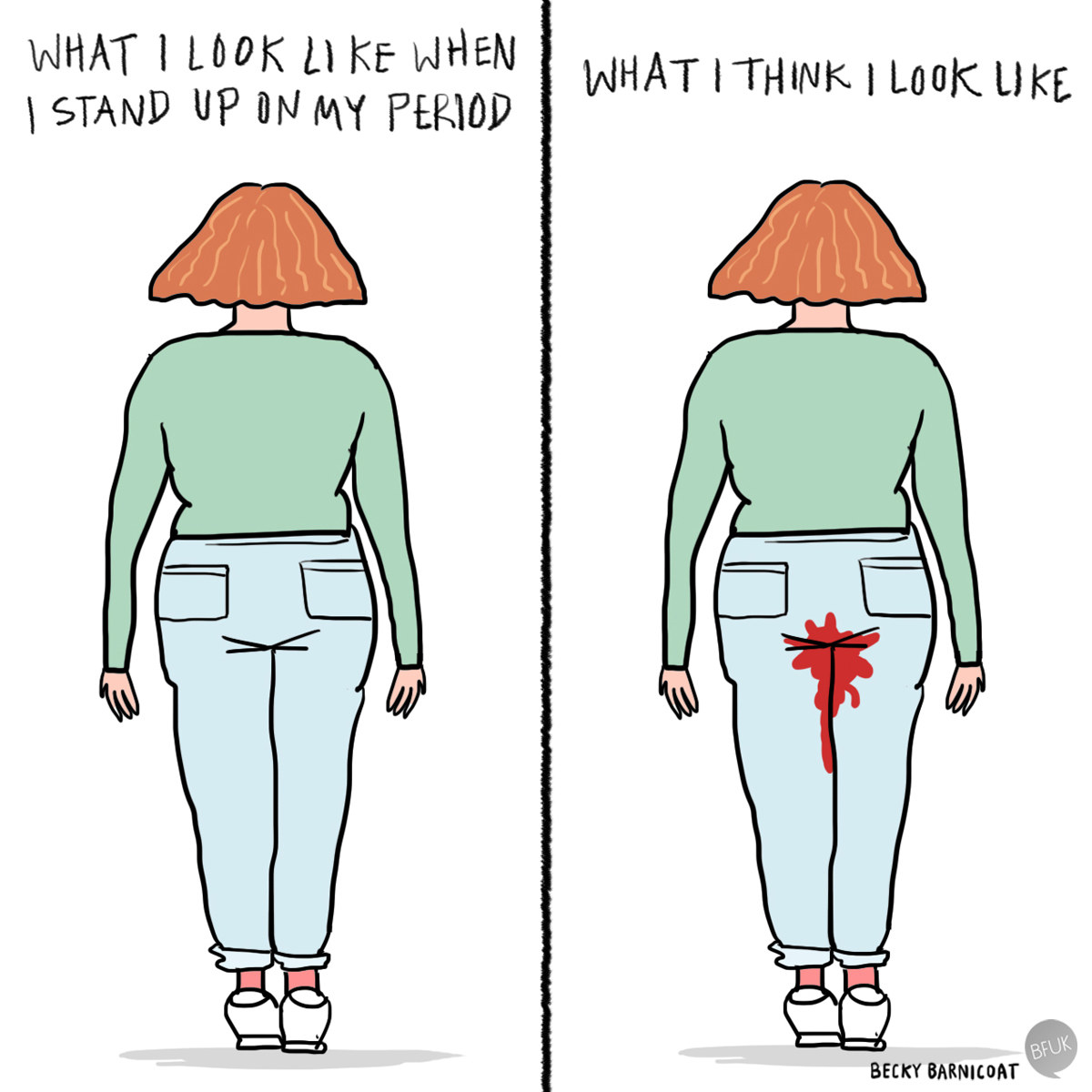 6.
And let's not forget to honor the true fallen heroes in our battles against blood flow...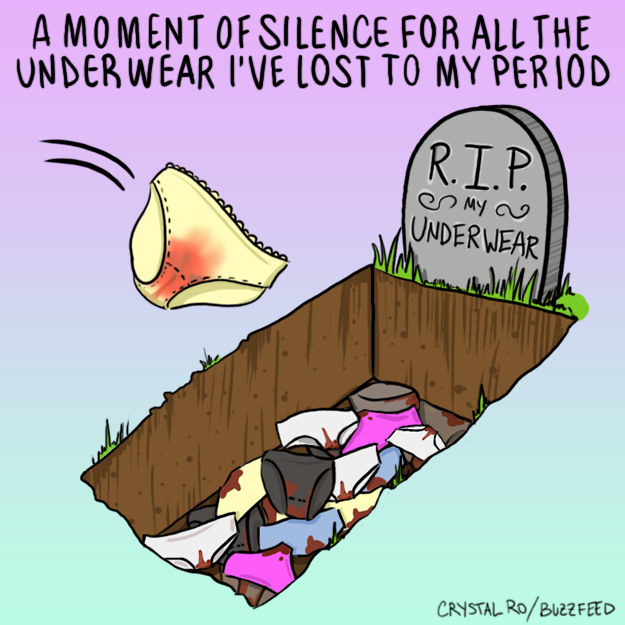 7.
As well as dark pants. Dark pants are the real MVP.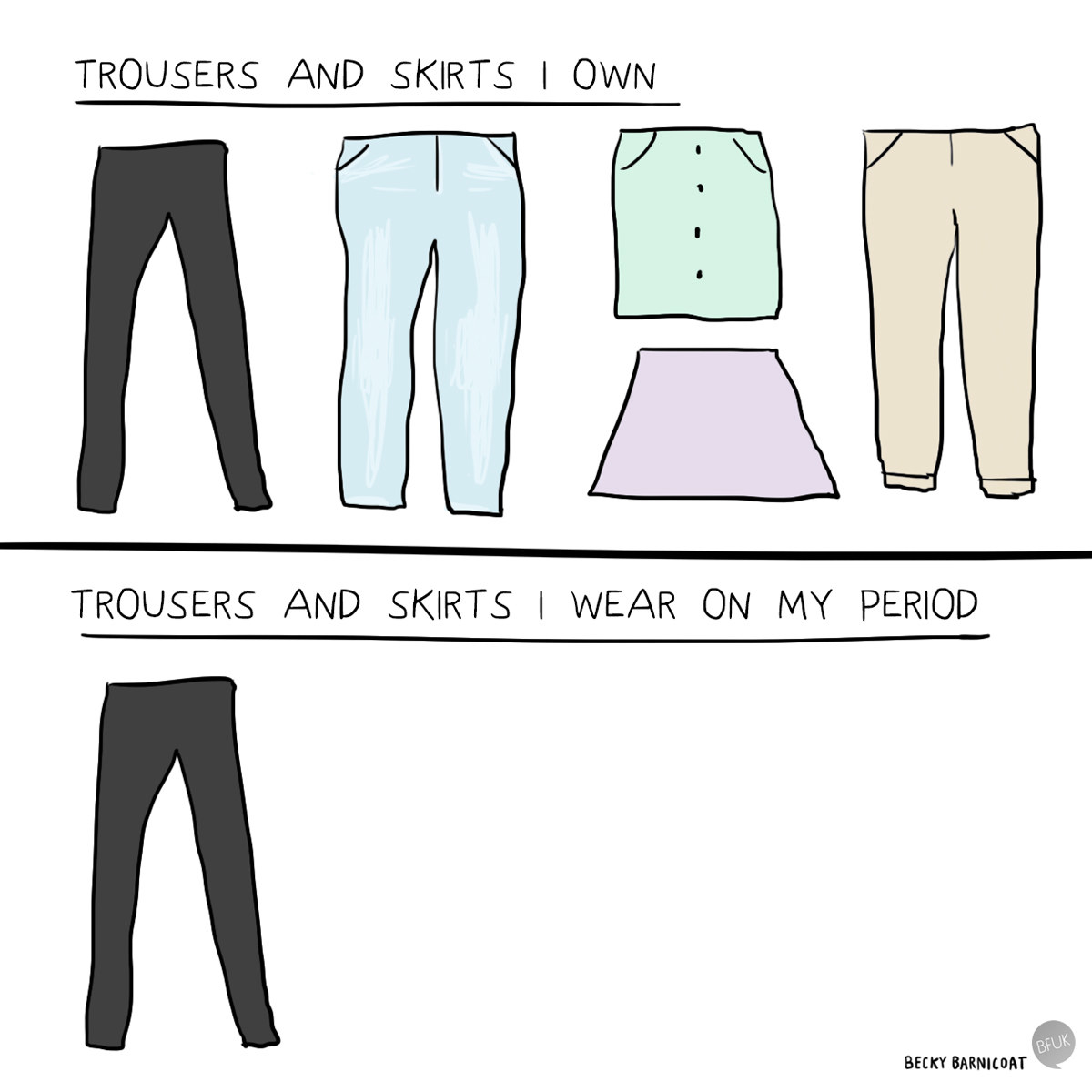 8.
Call us cynical, but those feminine hygiene ads are EXTREMELY misleading:
9.
Have you ever seen a more accurate depiction of finding out when you're about to start?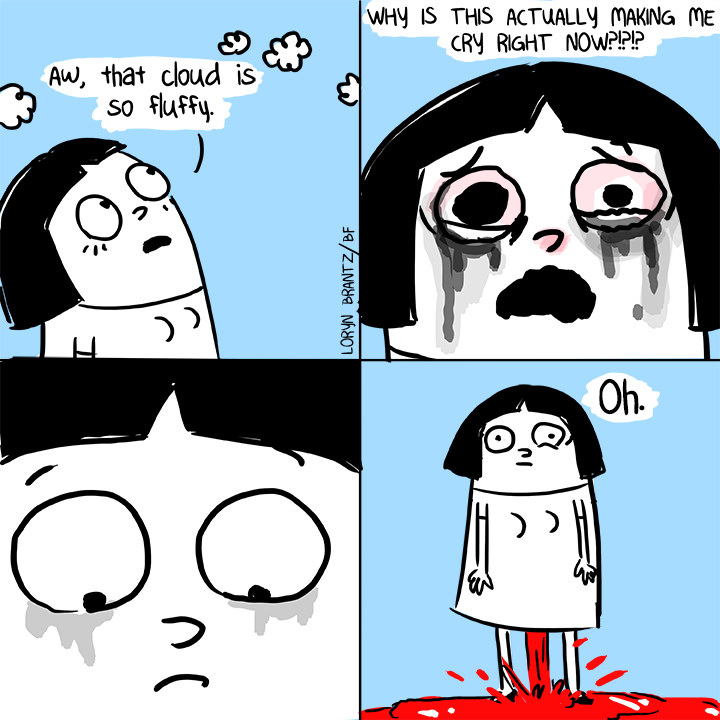 10.
Or all of our worst nightmares when we're at the beach?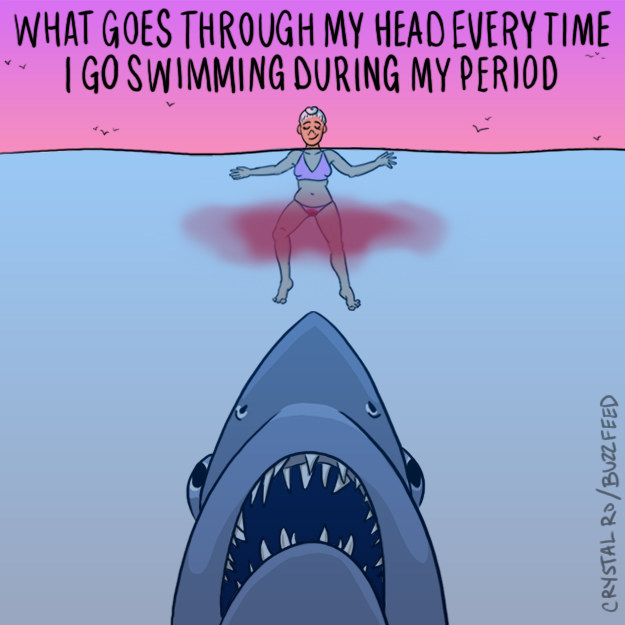 11.
This just fully captures the terror of not being able to locate a tampon within a 5-mile radius: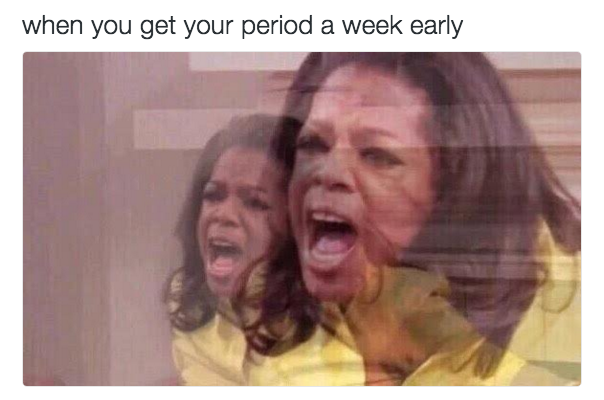 12.
And is there literally ANYTHING worse than waking up to this?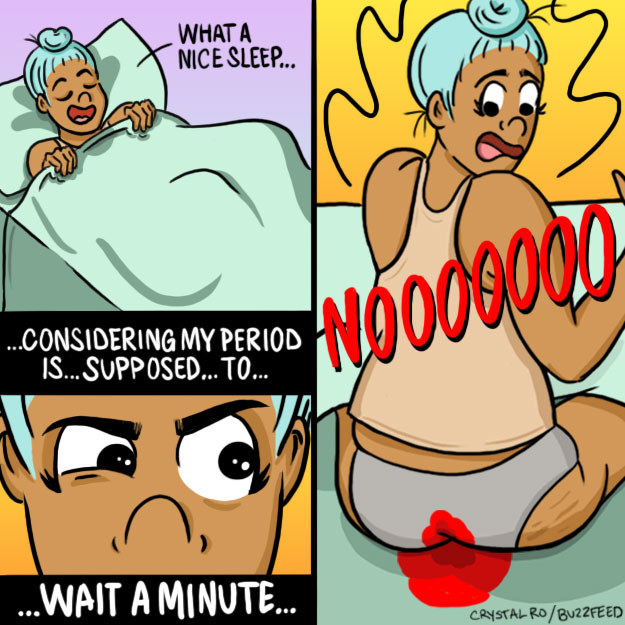 13.
Although, this is a close second: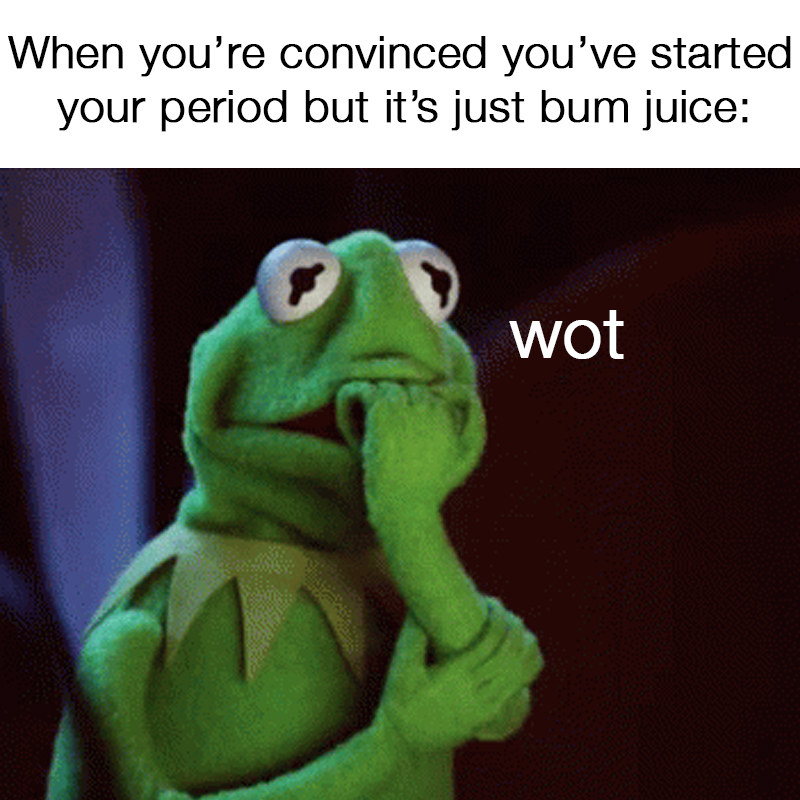 14.
Thankfully, having a synced-up sister helps us weather the worst of it: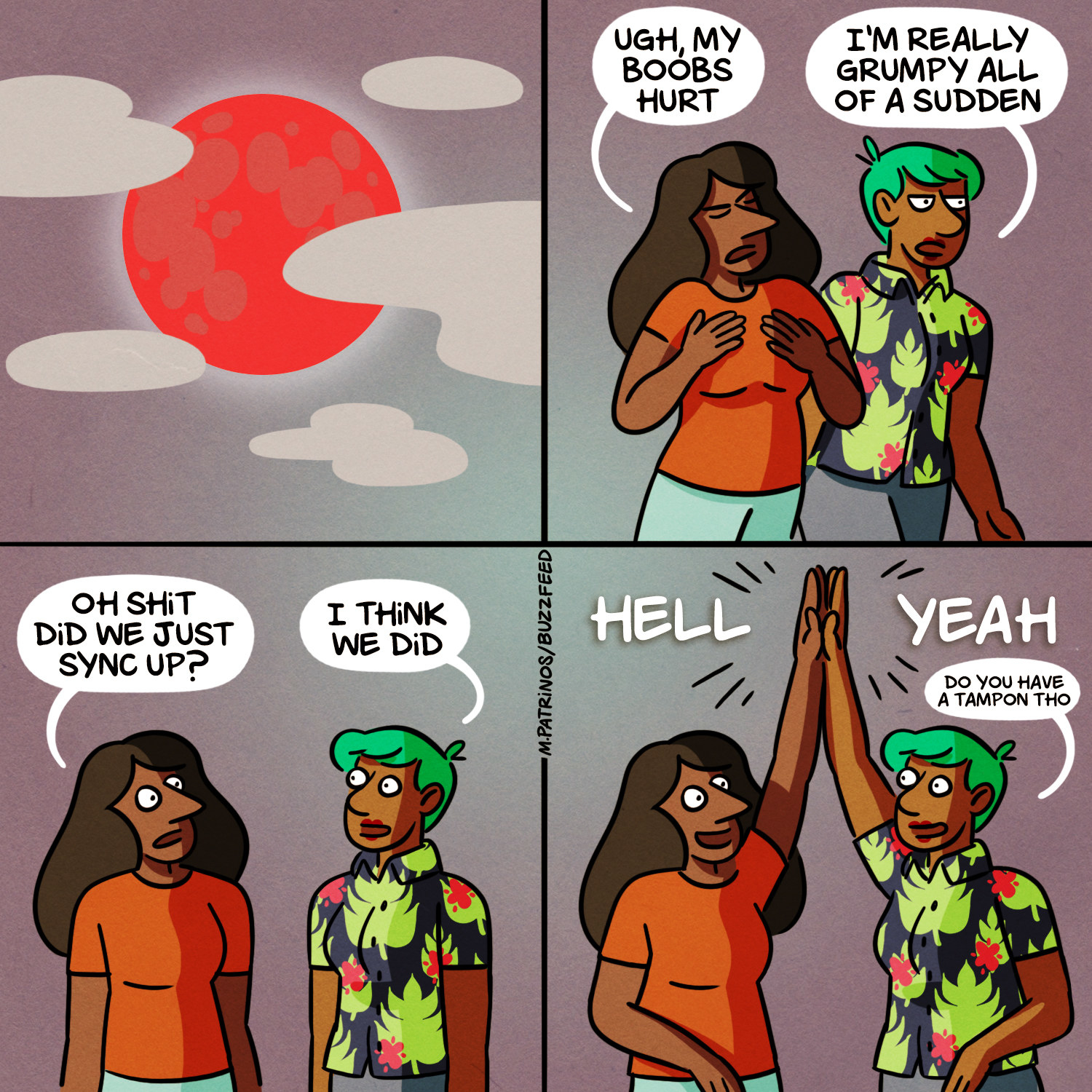 15.
As well as having plenty of TP in stock: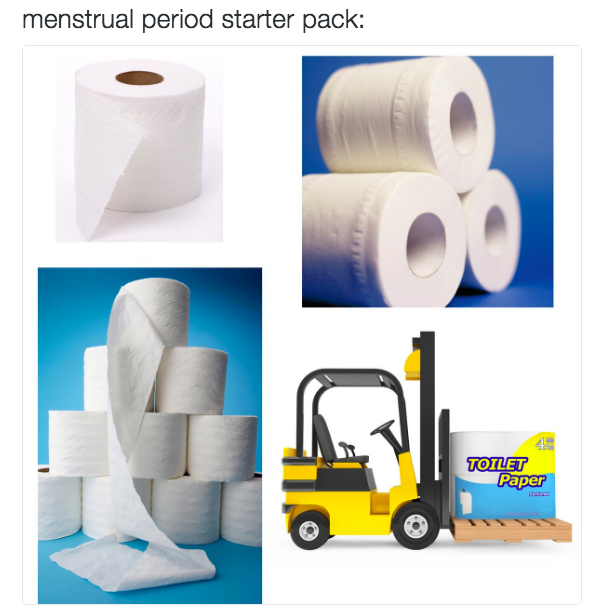 16.
And chocolate. Can't forget life-giving, soul-healing chocolate.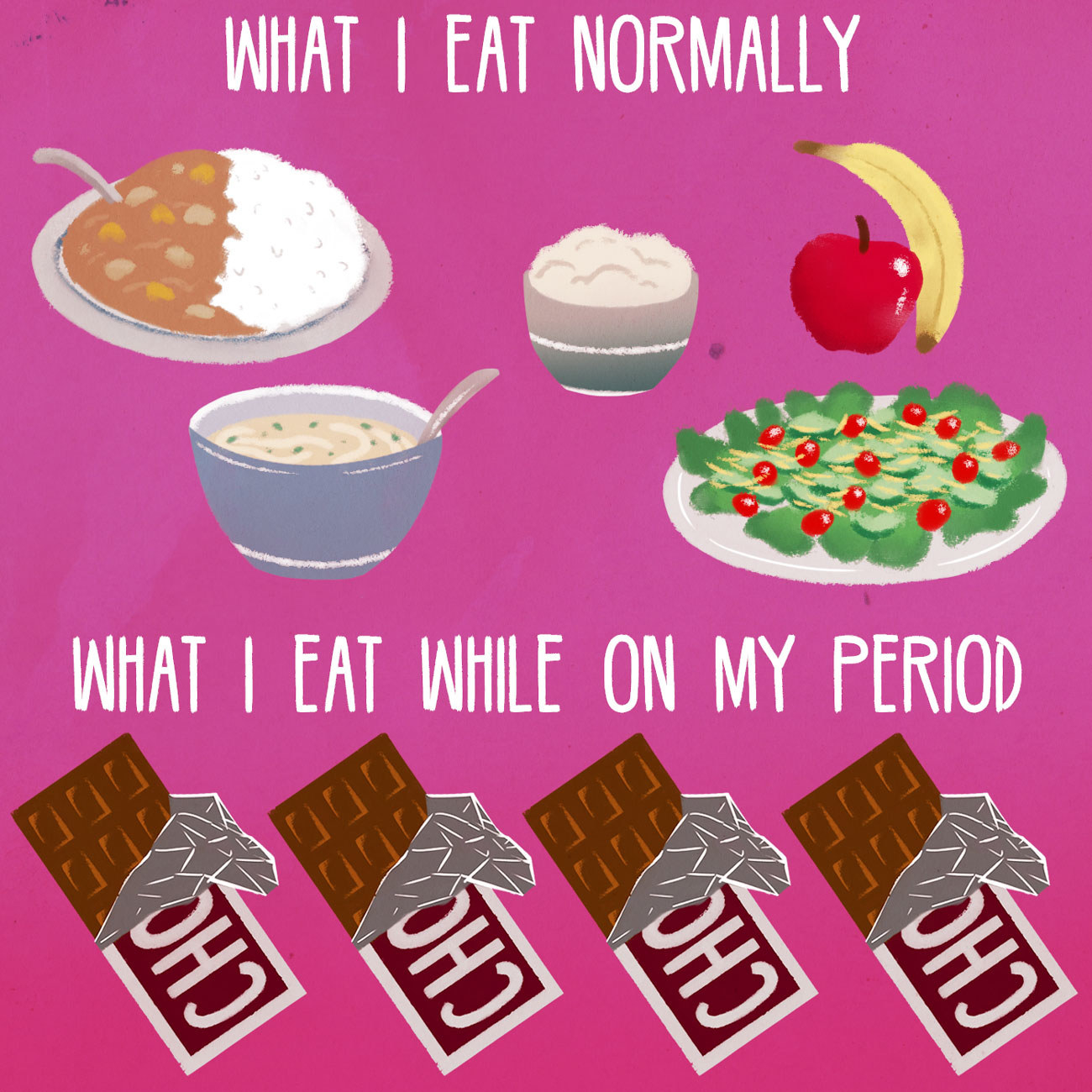 17.
Because at the end of the day, periods are just total complete assholes.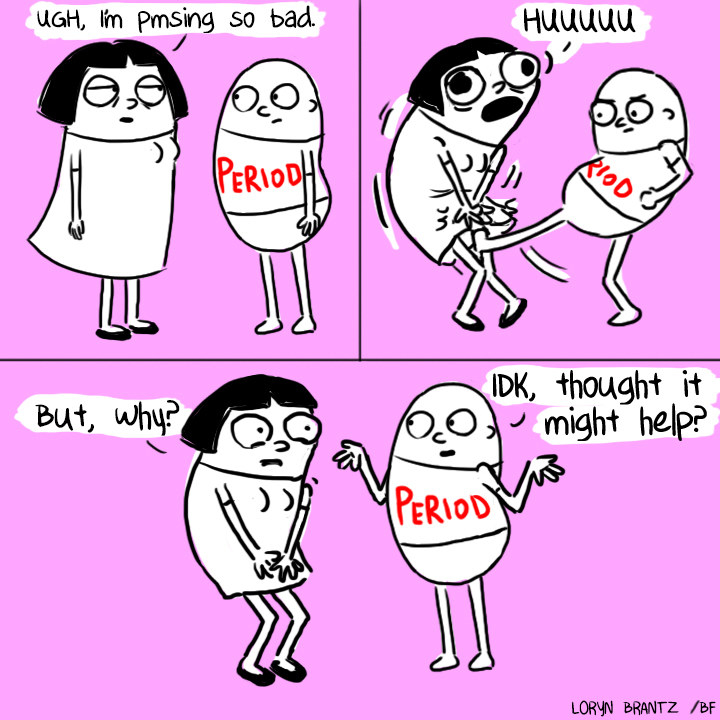 For more translated content and BuzzFeed International goodness, subscribe to Inter Webz: our new bi-weekly newsletter bringing you the best of the 'net from around the world.