Not many people are into poetry or philosophy these days - and even fewer are into both (what a shame). But, coming from a girl who never had much patience for poems, this is something that deeply amazed me.
Meet Lucian Blaga: a incredibly gifted poet, writer and philosopher of the last century.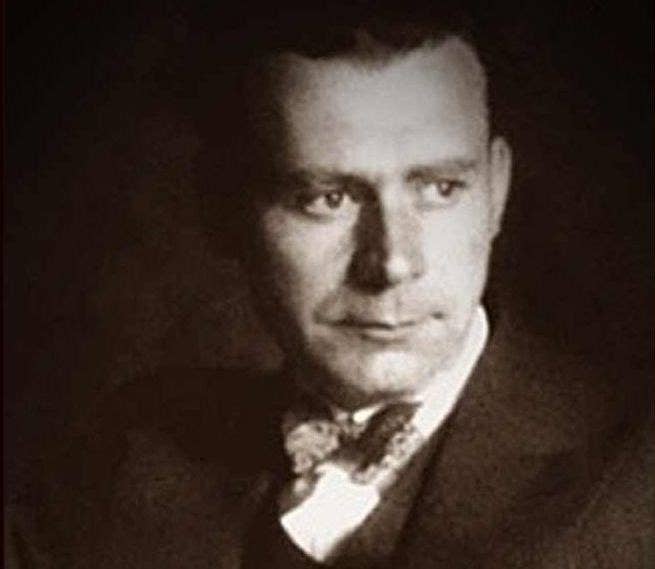 As I am student who recently finished high school in Romania (now a somewhat happier democracy), I had the opportunity to learn about him both as a writer, as well as a philosopher. His most famous poem, and one of his firsts is called Eu nu strivesc corola de minuni a lumii. Published in 1919, it is quite a synthesis of both his poetic and philosophical view of the world.
It is so extraordinary I felt it was a shame that not more non-romanians know it; so I eagerly searched for the English tranlation. And found absolutely no even half-decent one. I know that translating poetry, especially when expressionist and modernist (as this is) is hard, but come on, people!
So I took the matters into my own, amateur hands and tried my best to translate it myself. Here it is: first, the original, in Romanian and my attempt in English.
Eu nu strivesc corola de minuni a lumii
Eu nu strivesc corola de minuni a lumii
şi nu ucid
cu mintea tainele, ce le-ntâlnesc
în calea mea
în flori, în ochi, pe buze ori morminte.
Lumina altora
sugrumă vraja nepătrunsului ascuns
în adâncimi de întuneric,
dar eu,
eu cu lumina mea sporesc a lumii taină -
şi-ntocmai cum cu razele ei albe luna
nu micşorează, ci tremurătoare
măreşte şi mai tare taina nopţii,
aşa îmbogăţesc şi eu întunecata zare
cu largi fiori de sfânt mister
şi tot ce-i neînţeles
se schimbă-n neînţelesuri şi mai mari
sub ochii mei-
căci eu iubesc
şi flori şi ochi şi buze şi morminte.
I shall not crush the crown of endless wonders of the world
I shall not crush the crown of endless wonders of the world
and shall not kill
using my mind, the secrets which I find
across my path
in flower, eyes, on lips or graves.
The light of others
destroys the spell of all untouchable and hidden
in depths of darkness,
but I,
I, with my light, I grow the world's arcana-
and in the way the white rays of the moon
do not diminish, but, trembling
enlarge just so much more the enigma of the night,
so I enrich the dark horizon
with deep shivers of holy mistery
and all which is not understood
changes into something even more unknown
under my eyes-
because I love
flowers and eyes and lips and graves.
If you would understand my language, I assure you it would sound seven times better. Nevertheless, you probably get the right vibe just by reading it; but if you know a bit of Blaga's philosophy everything becomes so much deeper and more beautiful. So let me enlighten you a bit.
Blaga's philosophical system centers around the concept of mystery, and the importance of creativity and art, seen as the most defining traits of humans. The world is seen as a perfect, harmonious and eternal source of endless mysteries for the human mind. He believes that there is a certain point (calling it the Transcendental Censorship) which is the farthest mankind can ever reach in knowledge – all that awaits behind it will forever remain a mystery. As you can see, very much of this poem refers to all that is unknown and enigmatic.
So, he makes the difference between two very different types of knowledge, which I could roughly translate as: Paradisiac Knowledge and Luciferian Knowledge. Paradisiac Knowledge is associated to sciene and reason; it generates safety, security, comfort, it makes it possible for us the make predictions but it can never, ever fully comprehend the mystery of the universe. On the other hand, there is Luciferian Knowledge, associated to arts and philosophy; Luciferian Knowledge does not untangle the world's secrets, but it contributes to them, makes them even more complicated, raises new questions, created discomfort and uncertainty for the mind and soul.
In this poem, Blaga chooses and fully embraces Luciferian Knowledge, as he wishes to enlarge just so much more the enigma of the night. So, his option, my light, is the Luciferian Knowledge, while the light of others, which destroys the beauty of the universe, is considered to be the Paradisiac Knowledge.
Another little fun fact worth explaining: the methaphors of flower, eyes, lips and graves are symbols for the things we discover as we live. The flowers represent the concrete, ephemeral, tangible beauty of the world; the eyes are the vision, the knowledge itself; the lips mean love and sensuality and the graves stand for death and what is unknown during our lifetime.
So there you have it, now go live your life and enjoy the wonders of it all!
P.S: English is, obviously, not my first language, so I apologise for any eventual mistakes I have made.