The strange saga around NSW premier Gladys Berejiklian's academic achievements refuses to die, with Labor accusing her of misleading parliament, and demanding Berejiklian answer whether she has ever used "a qualification or award of dux of your high school" to further her political career.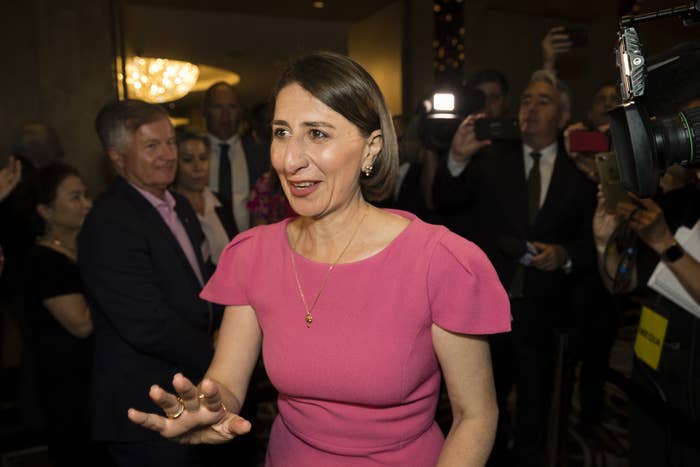 On May 8, following stories in BuzzFeed News that questioned the premier's academic record, Berejiklian was asked in parliament by Labor: "Does the premier maintain that she was the girl dux of her high school in every year?"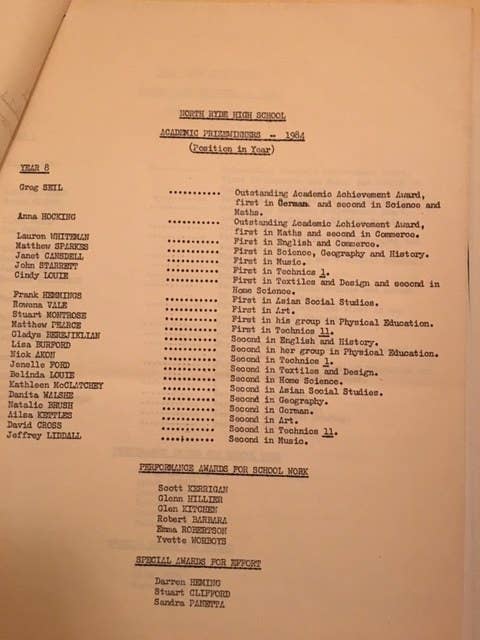 As the question was not related to Berejiklian's work as premier, the speaker of the house was happy to rule it out of order, thus meaning the premier did not have to answer, however Berejiklian overrode the speaker, stating forcefully: "No. No. I never have said that and I never will."
Berejiklian added: "I note the speaker has correctly ruled the question out of order, but I will answer the question. It is an important question about integrity. First, I have never claimed that — others have — and I have corrected the record when that incorrect statement has been made."
However Seven News has shown footage of Berejiklian making precisely that claim about her own academic record, during an interview in late 2017 at the University of NSW with former ABC boss Mark Scott.
During the interview Berejiklian corrects Scott, who had wrongly said she was the dux of North Ryde (later Peter Board) High in Sydney's northern suburbs in the 1980s: "Can I correct the record? I went to a co-educational high school and we had a girl dux and boy dux. I was the girl dux every year ... I want to ensure I'm factually correct."

In March, that claim was downsized when Berejiklian's office told BuzzFeed News that rather being dux for six consecutive years, she was dux for four consecutive years: "Between year 7 and year 10 one female and one male student was given such recognition [dux]. The premier was the girl dux in each of these years."
But when BuzzFeed obtained prize night documents from two of those four years that showed Berejiklian was not girl dux, the premier's office responded with a statement: "The Premier has not promoted the matter of school awards ... On this occasion, BuzzFeed asked questions, and a response was provided to the best of her recollection, but she is happy to be corrected."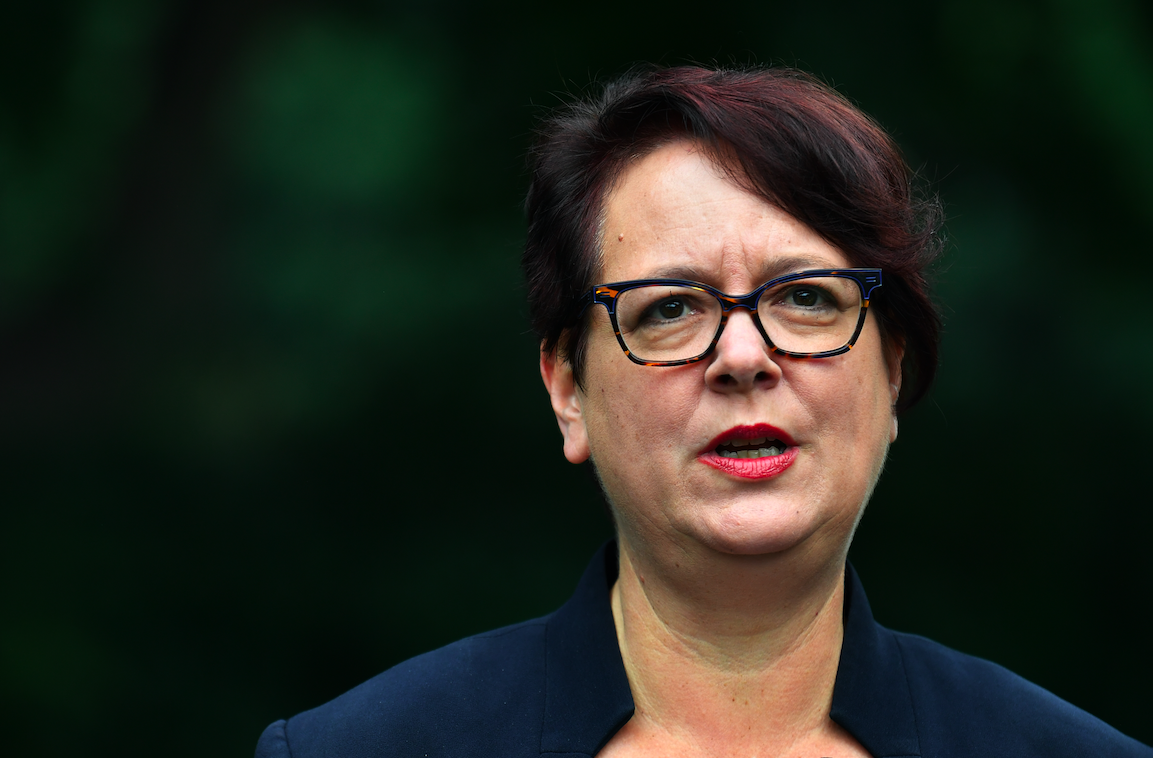 "In the premier's own words — this is a matter of integrity," Labor's interim leader and upper house member Penny Sharpe told BuzzFeed News. "She has told the public two different versions of her past and now she has misled the parliament.
"Why has the premier felt the need to gild the lily? At the very least she must correct the record."

Labor has put two questions on notice to Berejiklian, seeking answers about "the inconsistency" in the premier's claims about her academic record, and whether Berejiklian has ever used the dux claim on any document related to "seeking election as a Member of the Parliament, or as the Premier of NSW".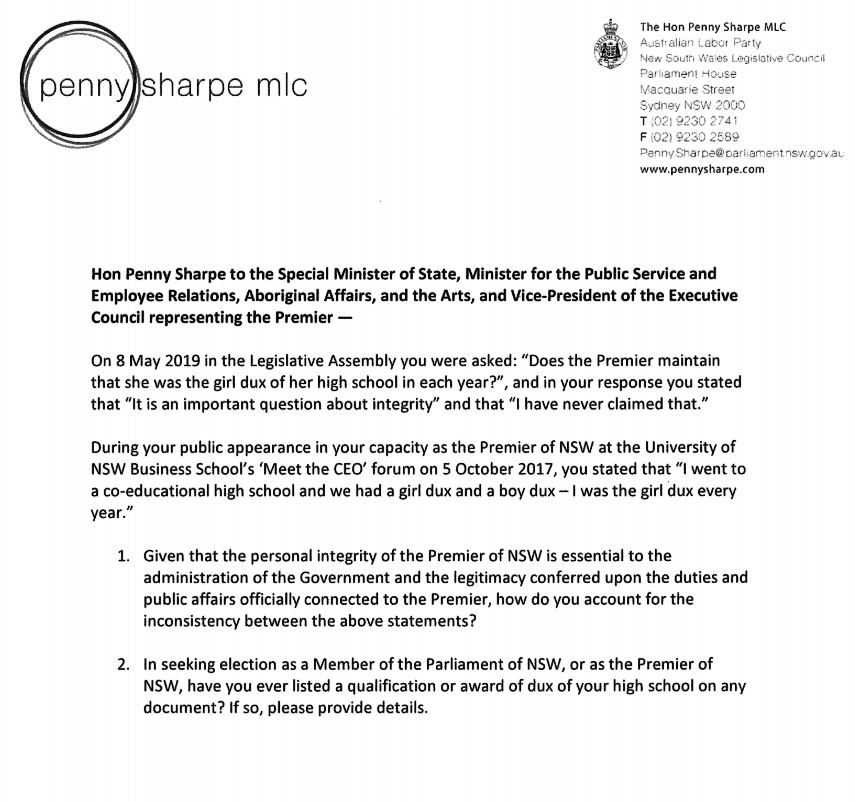 "This is just the latest in a string of false claims made by her and her office since the media began reporting she was dux in early 2017 following her appointment as premier," said Sharpe.

"[May 8] was the first time that the premier has been forced to confront evidence that she has lied on the issue."
Labor said it expects a response within 21 days.
The premier's office did not respond to a request for comment.