A YouTube video posted by Queensland conservative politician George Christensen has been removed after a claim was lodged against him by the body representing Australian singers, musicians and songwriters.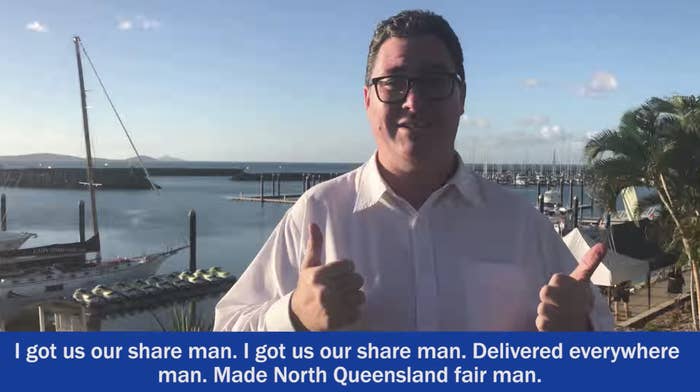 This week Christensen posted a video of himself singing a rewritten version of the classic Australian song "I've Been Everywhere".
"I've Been Everywhere" was written in 1959 by Australian songwriter Geoff Mack and first became a hit for local singer Lucky Starr in 1962.
The original song consists of a daisy chain of tongue-twisting Australian place names delivered in quick time. It has since been recorded by scores of local and foreign artists, including Rolf Harris and Johnny Cash, often with lyrics altered to suit other countries.
Geoff Mack died in 2017 aged 94 and his songs are administered by global giant Sony/ATV, whose catalogue includes songs by Sia, The Beatles, Avicii, Bob Dylan, Sean Paul, Briggs, Pink and Sam Smith.

Christensen took Mack's song and rewrote it for political purposes, changing the list of place names to boasting about achievements within his local area in North Queensland, including rewriting the lyrics from "I've been everywhere" to "I got us our share man". A video accompanied Christensen singing the song.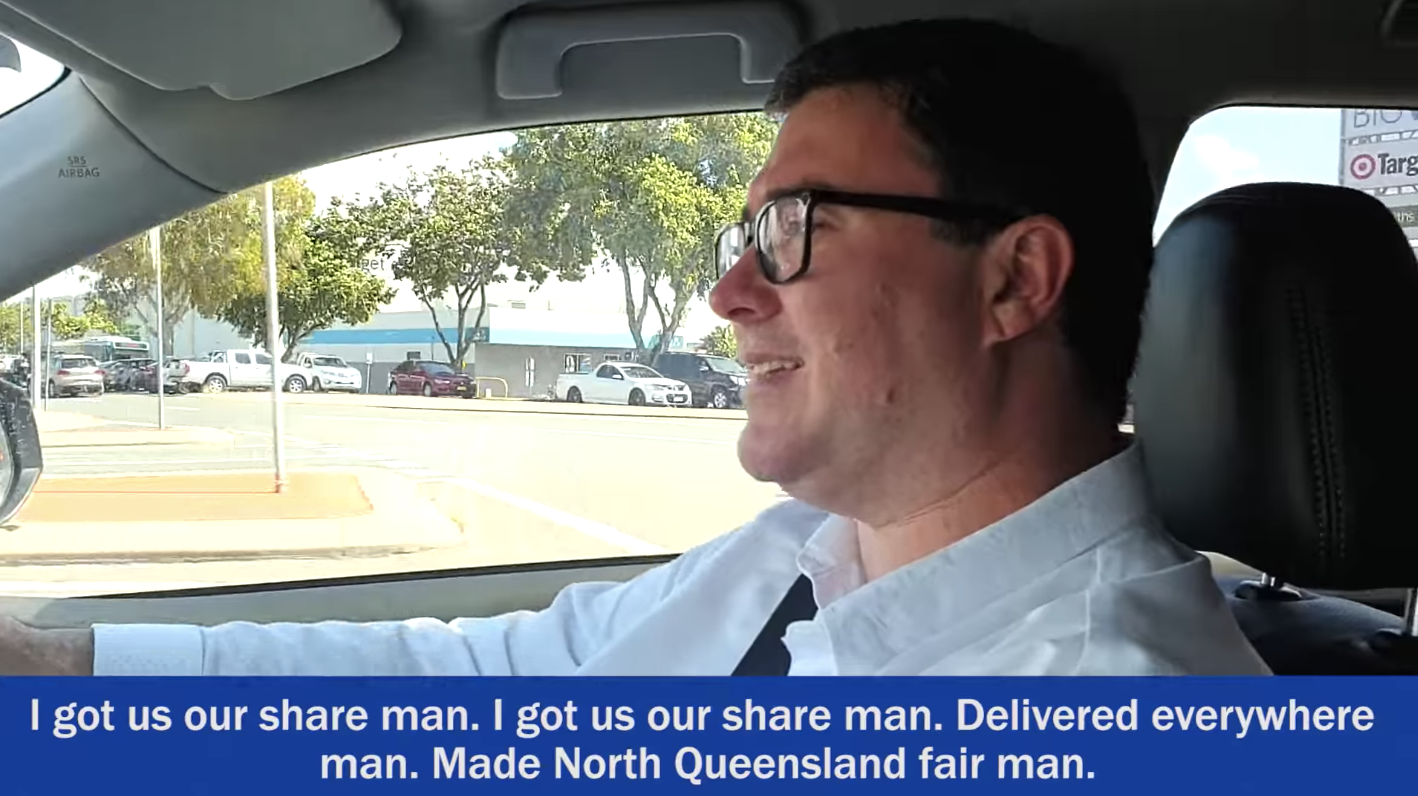 While most videos on Christensen's YouTube page have been viewed by fewer than 100 people, his remake of "I've Been Everywhere" had hit more than 5,000 views before it was removed and replaced with a black screen and white writing: "This video is no longer available due to a copyright claim by APRA_CS."

APRA-AMCOS represents the interests of singers, bands and songwriters, collecting fees from businesses that use copyrighted music to promote their products or create an ambience in a venue such as a bar or gym.
Sony/ATV publishing's Damian Trotter is on the board of APRA-AMCOS, and told BuzzFeed News that Christensen had been issued a cease and desist letter.
"He hasn't sought permission to use the song or make changes to the lyrics," Trotter said. "Irrespective of how a song is used, whether for a commercial or TV or a politician, you need the approval of the songwriter or their heirs. No approvals have been sought."
Trotter said he found it "ironic and disturbing that an Australian politician responsible for legislation in the parliament should have such flagrant disregard for the law".
"He has been sent a cease and desist and we are expecting to hear back today."
While the video has been removed from YouTube, it initially remained on Facebook. A spokesperson for APRA told BuzzFeed News that Facebook had been contacted.
Christensen had not responded to an interview request by the time of publication.
UPDATE
The Christensen video has also been removed from Facebook.
Christensen told News Corp that "there was no intention to breach copyright because it was intended as a political parody of the song but, as the copyright owners of the song have asked for it to be taken down, I've taken it down."