A businessman who made his fortune in electronics and real estate has issued an extraordinary warning to billionaires, saying that if they don't share their wealth, their own, and their family's, lives will be in peril.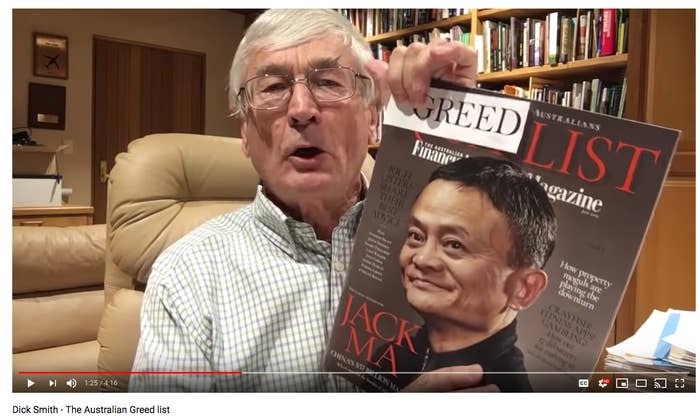 "What's going to happen to these rich people, or more likely to their grandkids, is, I'll put it bluntly, they'll be killed," says Australian aviator, adventurer and businessman Dick Smith in a new video posted to YouTube.
Smith, a former Australian of the Year, then shows on screen a photo of the ill-fated Russian Imperial Romanov family — Tsar Nicholas II, his wife Tsarina Alexandra and their children Olga, Tatiana, Maria, Anastasia and Alexei.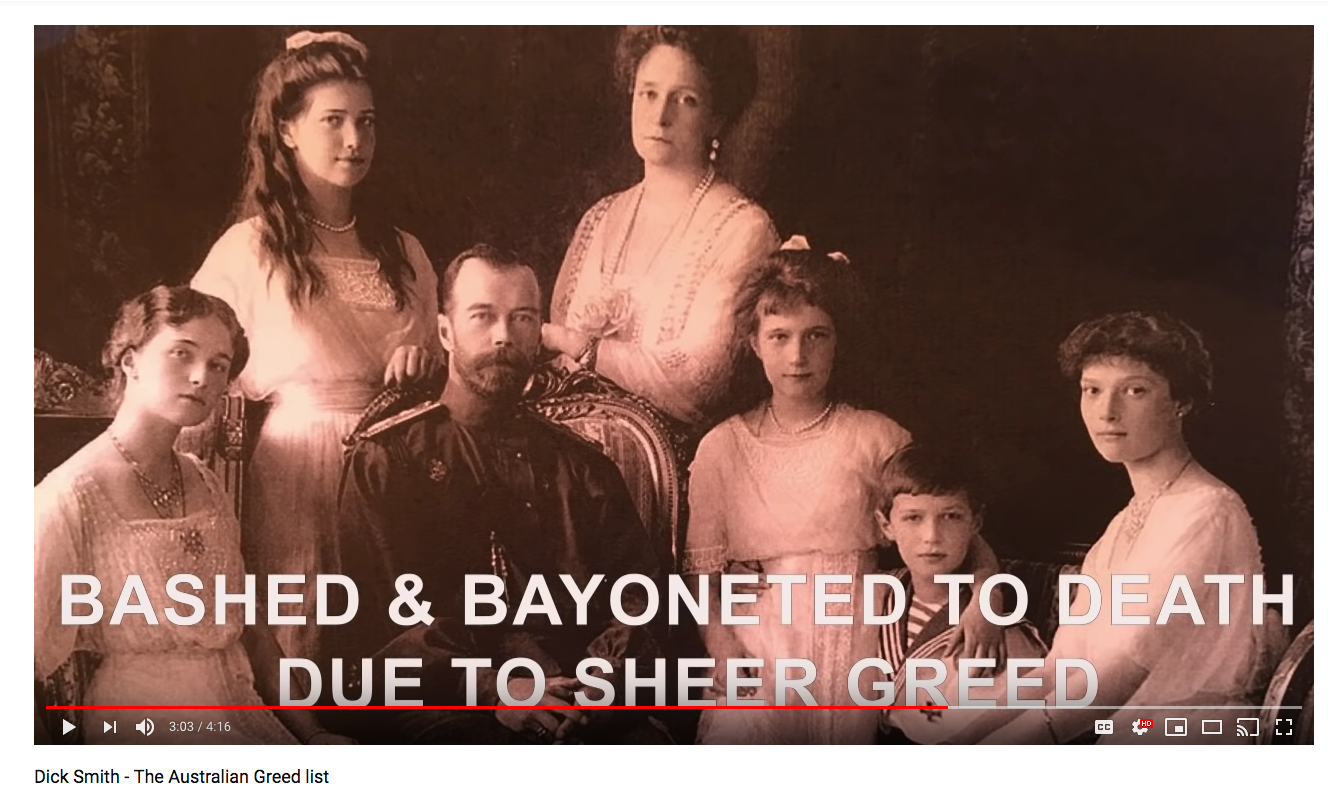 "This is a photo of the Tsar and the Tsarina and their beautiful children," he says in the video. "In 1918, they were murdered, in fact the kids were bashed and bayoneted to death, because of sheer greed. The type of sheer greed we're getting now.
"No-one should be a billionaire in this country unless they're known as a generous philanthropist, because it's an obligation.
But most of these billionaires... do absolutely nothing. It's outrageous and we should do something about it."
Smith's comments come in the wake of the release of the Australian Financial Review's annual Rich List. This year it featured the most Australian billionaires ever — 91.

Smith claims that only about 1 in 7 of the billionaires are known as philanthropists. He believes if more were giving, we would hear about it.
"[They say] 'We do the giving secretly'. Well, I don't believe it. I've been in touch with the major charities and they say 'Dick, we never receive large amounts anonymously'."

Smith, who has called for Australia's immigration rate to be cut and its refugee intake increased, used to own Dick Smith Electronics.
In 1999 he launched a range of products under the Dick Smith Foods banner, with all products made in Australia from local ingredients. All profits — so far some $10 million — has been donated to local charities. However Smith has foreshadowed the closure of the business, saying it is too hard to compete against foreign multinationals.