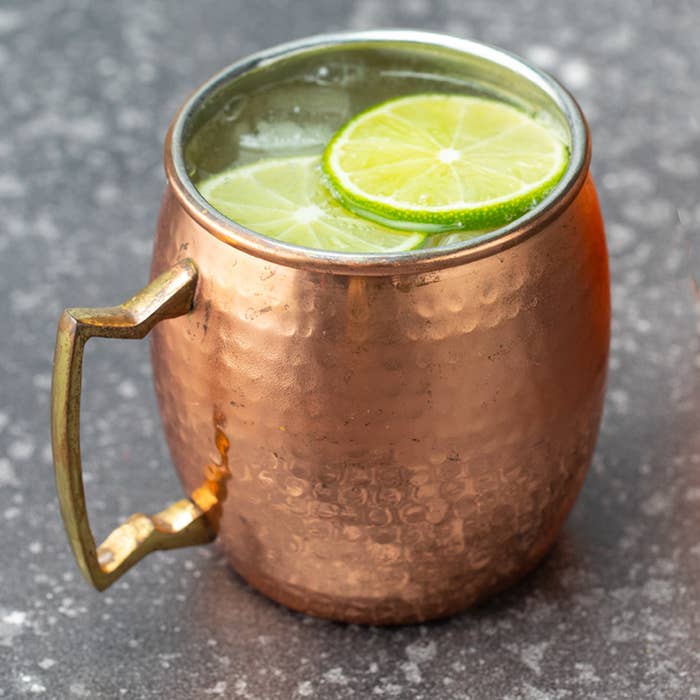 Ingredients:
4 ripe pears, cored and cubed
2-inch ginger chunk, peeled and roughly chopped
Juice of 2 limes
2 cans Lime Flavor PERRIER® Carbonated Mineral Water
Lime wedges, for garnish
Preparation:
1. Place cubed pears, chopped ginger, and lime juice in a blender. Blend until mostly broken down.
2. Strain mixture through a cheesecloth. Divide between two ice-filled mule mugs.
Fill each the rest of the way up with Lime Perrier. Garnish with lime wedges.