The Most Popular Music Of 2013 Isn't Quite What You'd Expect
Miley and Kanye got all the press, but less famous acts like Imagine Dragons, Luke Bryan, and um...the cast of Duck Dynasty... sold better.
Nielsen SoundScan released their annual report on the state of the music industry this week. This is what we learned by looking at their data.
1.
The best-selling artists of 2013 aren't quite who you might expect. Artists like Miley Cyrus, Kanye West, and Daft Punk were all over the press and the airwaves in 2013 – and to be sure, sold very well – but did not make Nielsen's Top 10 for overall sales including their older albums (aka back catalog) for the year. The most notable thing on this list is Luke Bryan, who sold 1,521,000 copies of his new album Crash My Party in 2013, and a whopping 1,219,000 in total sales for his back catalog. Eminem also performed especially well in terms of back catalog sales.
2.
The difference between what sells best in digital or on CD can be very dramatic.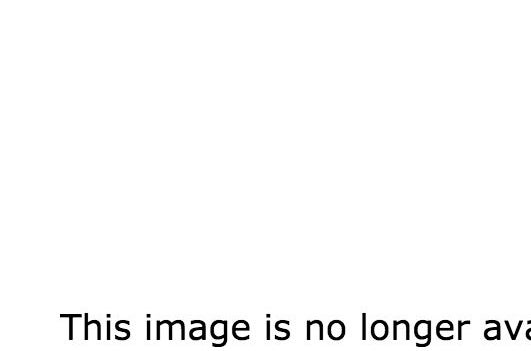 The biggest difference here is obviously Beyoncé, who sold nearly a million copies of Beyoncé as a digital album exclusively through iTunes in the final three weeks of the year. Country records sell far better in the CD format – Luke Bryan, Florida Georgia Line, Garth Brooks, Blake Shelton, and a Duck Dynasty Christmas album featuring guest appearances by several notable country stars are all on the best selling CD list, but are absent from the digital Top 10, while the Pitch Perfect soundtrack, Mumford & Sons, and Jay Z were boosted significantly by digital sales.
3.
Sales are dropping, but streaming is blowing up. Overall sales in both digital and physical formats declined in 2013 – overall sales dropped by 6.3%, digital sales dropped by 6%, and physical sales dropped by 13% – while streaming exploded with a 32% increase from 2012. According to Nielsen's data, users across multiple platforms – Spotify, YouTube/Vevo, Rdio, Rhapsody, AOL, Cricket, Medianet, Slacker, and Zune – streamed 118.1 billion songs in 2013.
4.
Justin Timberlake was far and away the biggest pop star of 2013. 5.
Hit digital singles do very, very big business.
Sales for the biggest singles of the year are bigger than sales for the top-selling albums by several orders of magnitude. Robin Thicke's "Blurred Lines" was staggeringly successful, and Macklemore sold over 10 million copies of "Thrift Shop" and "Same Love," even before factoring in sales of other singles from The Heist, or sales of The Heist as an album. It's worth noting that of all the artists on this list, only Imagine Dragons and Bruno Mars also appear on the list of best-selling albums.
6.
The record industry is using "track equivalent albums" to inflate sales figures. "Track equivalent albums" is a way of measuring record sales in which the sale of ten copies of a single track a la carte are counted as the sale of one complete album. This method vastly inflates the numbers for singles-centric artists like Katy Perry, Macklemore, and Pink, who are not in the Top 10 for straight-up overall full-album sales. Theoretically, this method exists to provide an accurate sense of an artist's popularity, but it mostly just seems like unnecessary juking of stats.
7.
Imagine Dragons are, by some distance, the most popular rock band in America. Imagine Dragons may not necessarily be on everyone's cultural radar, but they are getting a lot of airplay and sell extremely well. Their debut Night Visions is the fourth best-selling album of the year and the second biggest if you play the "track equivalent albums" game. Their hit single "Radioactive" sold 5,496,000 copies in the past year, is the fifth most streamed song of the year just ahead of Miley Cyrus' "We Can't Stop" but just behind her "Wrecking Ball," and it was the seventh most-played song on American radio in 2013. They sell exceptionally well in digital, and Night Visions is actually the fifth-biggest selling digital album of all time.