Food holds memory, especially when it's a family recipe. Just think of that time that you bit into a homemade dish and it instantly brought you back to a core childhood memory you'd forgotten about, or reminded you of a person you truly miss. Secret family recipes are like legacies, and it's tough thinking of the many legacies that the world will never know about because they were packed into boxes and simply forgotten.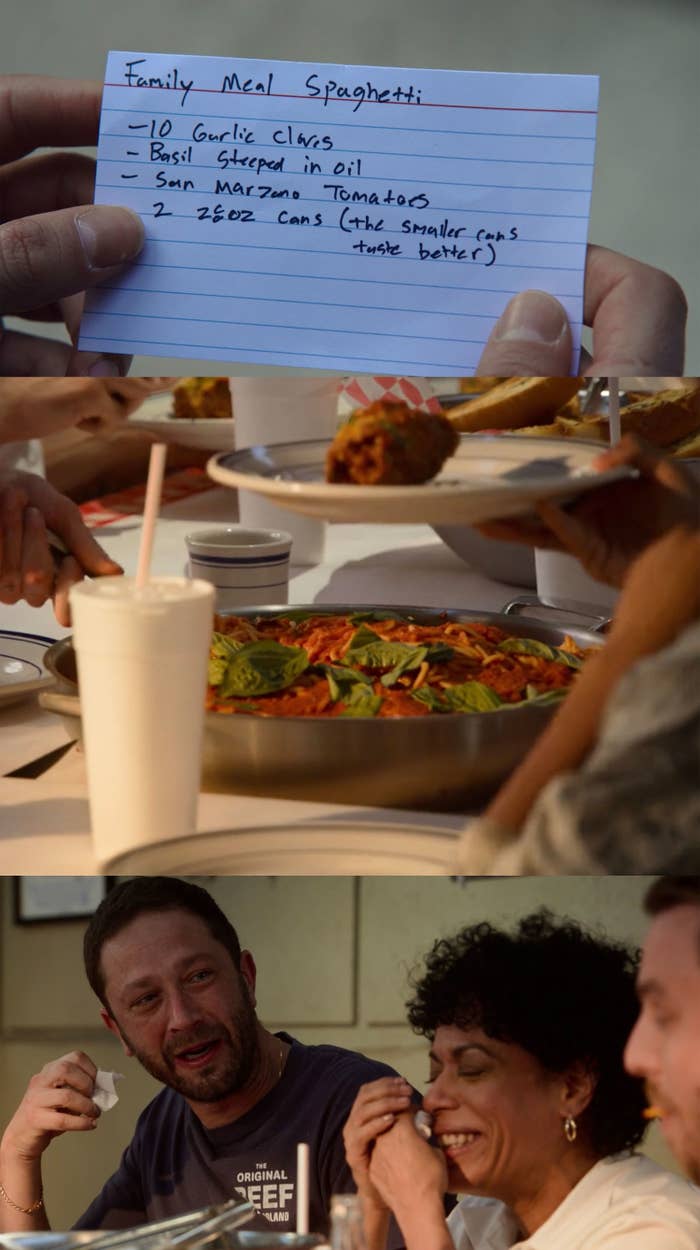 There's a lot of history, and love, cooked into family-favorite dishes. That's why I'm so grateful to the adults of the BuzzFeed Community who were motivated enough to ditch gatekeeping and reveal their family's dish (and legacy) with us. Here are their recipes and cooking hacks, as well as the stories behind them:
1.
"Spanish tomato soup. I worked as a camp counselor in Spain, and copied and tweaked the recipe I got from our Peruvian cook. I went through therapy while working there, and our cook would always make sure to have a bowl of this soup waiting for me after sessions because she heard I liked it so much. I'm back home now, and it's quickly become a family-favorite."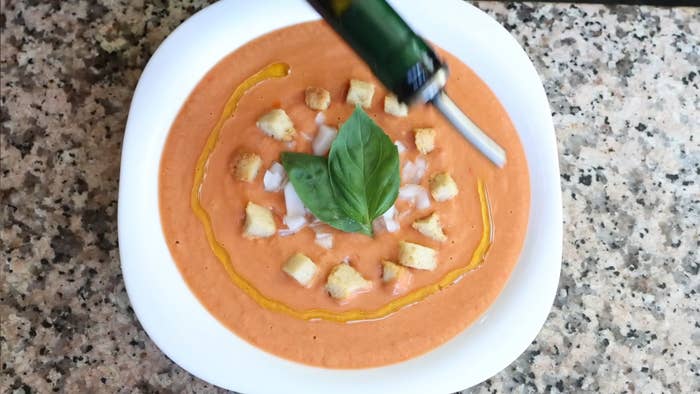 And here's how to make it: "In a pot or large pan, fry an onion, loads of garlic, and two bay leaves with some pimentón. Add some chorizo sausage, lima beans, a can of diced tomatoes, and chicken stock to your liking."
"The recipe is not only delicious and easy, but also very adaptable for making either a bigger or smaller batch. You can also add whatever veggies you still have lying around."
2.
"For my lasagna, I use cottage cheese mixed with Parmigiano Reggiano cheese and fresh parsley rather than just ricotta cheese. It makes it so much cheesier. It's so good!"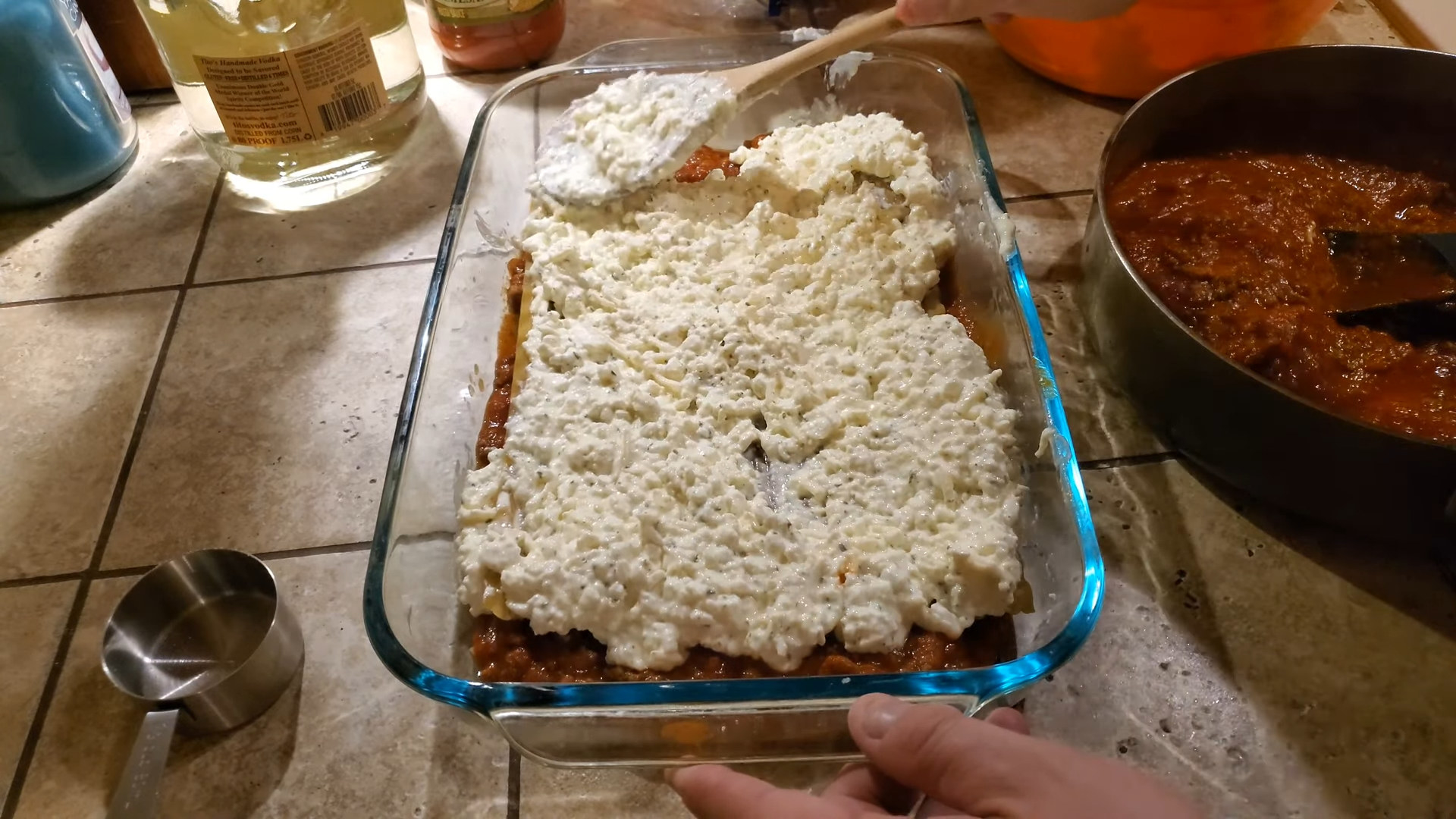 3.
"Texas queso. It's an amazing cheese dip for chips, veggies, and so much more."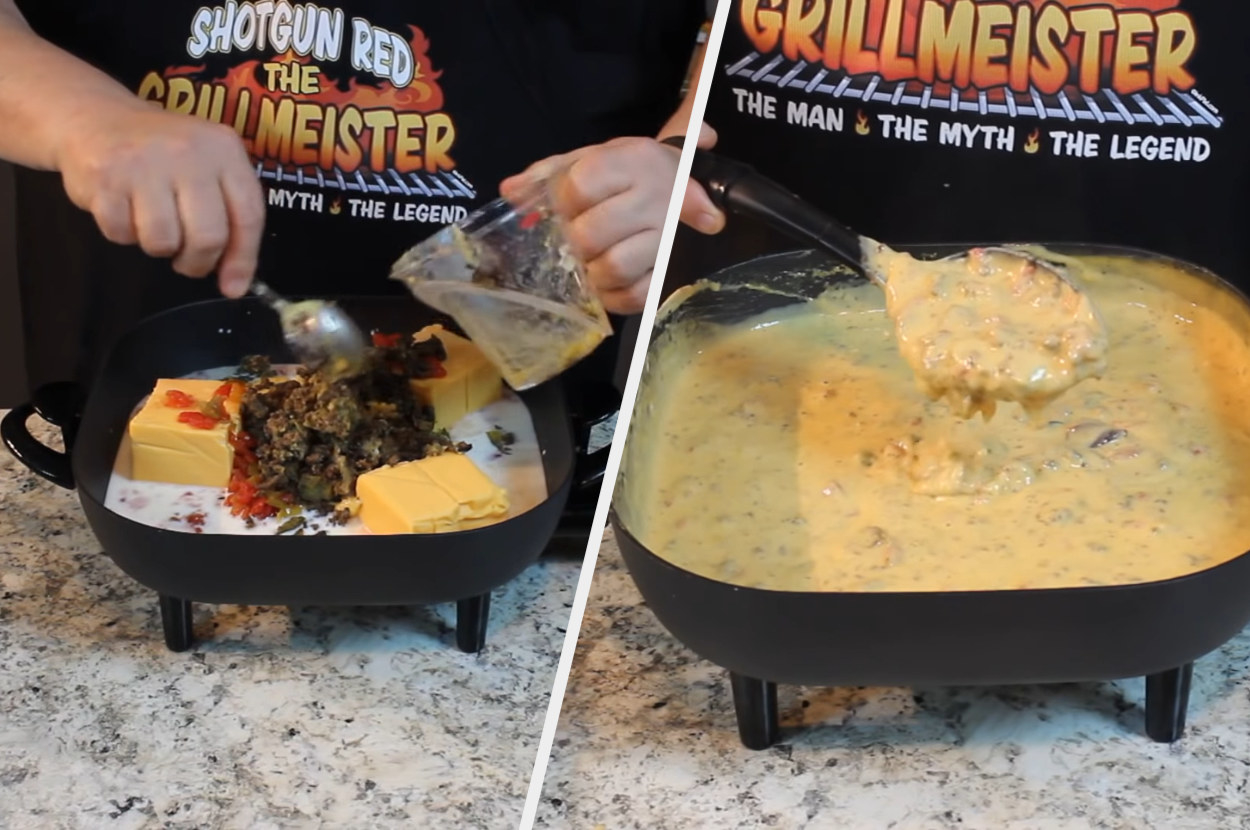 And here's how to make it: "Add all these ingredients to a crockpot, and let cook for about an hour and a half on high heat, stirring occasionally until fully melted and mixed."
4.
"My parents have this Overnight French Toast recipe that actually comes from an old church cookbook. It's crispy on the outside, custardy on the inside, and packs the perfect amount of sweetness. I don't even love French toast, but my life would be incomplete without this version. It's pretty much a holiday tradition now: Easter, Christmas, basically any holiday morning is an excuse to make a batch of this stuff. There's never a bad time to make it, so make it on a non-holiday, too! I even make it for my future in-laws now."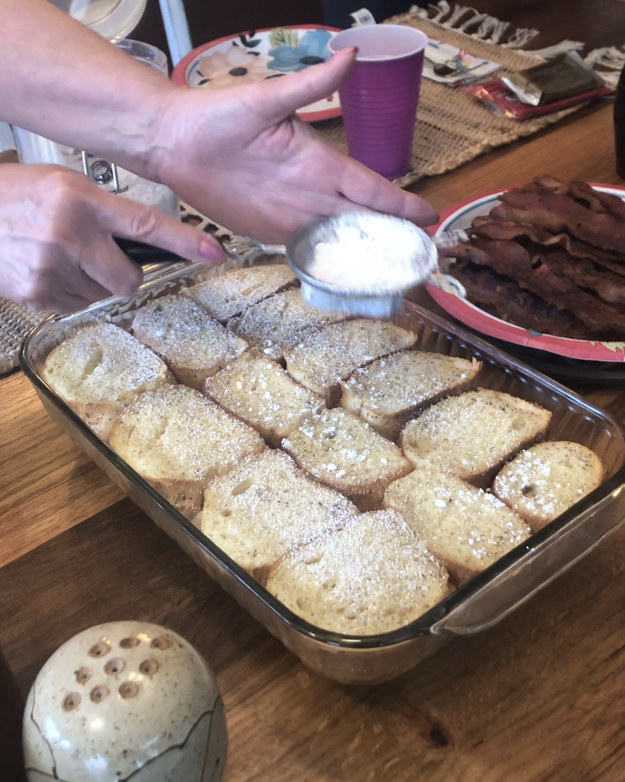 And here's how to make it: "The night before, melt butter, and add brown sugar. Blend thoroughly. Pour into a 13x9-inch baking dish, and cover the bottom entirely with the sugar mixture. Lay the bread slices on top. Combine eggs with milk and cinnamon, and pour over the bread, evenly wetting all the slices. The next morning, place the pan, uncovered, in an oven preheated to 350ºF and bake for 30 minutes.
"When it's ready to serve, obviously douse it with maple syrup and extra butter, plus powdered sugar if you're feeling fancy."
5.
"I've never had anyone actually know what I'm talking about when I mention this dish: Graham cracker brownies. It's only four ingredients. My grandmother made these, my dad still makes them, and I...do my best."
6.
"Spicy peanut sauce — it's my own recipe. I LOVE this. It's great on rice, noodles, and especially on eggs. I love a piece of toast, a couple sunny side up eggs, and spicy peanut sauce drizzled over — the combination of the spicy sauce and the savory egg yolk is a delicious combination."
7.
"Every summer, I make a sun tea that I've been told tastes better than a certain brand that rhymes with 'apple.' I like to steep it for four hours, usually between the hours of 10 a.m. and 2 p.m."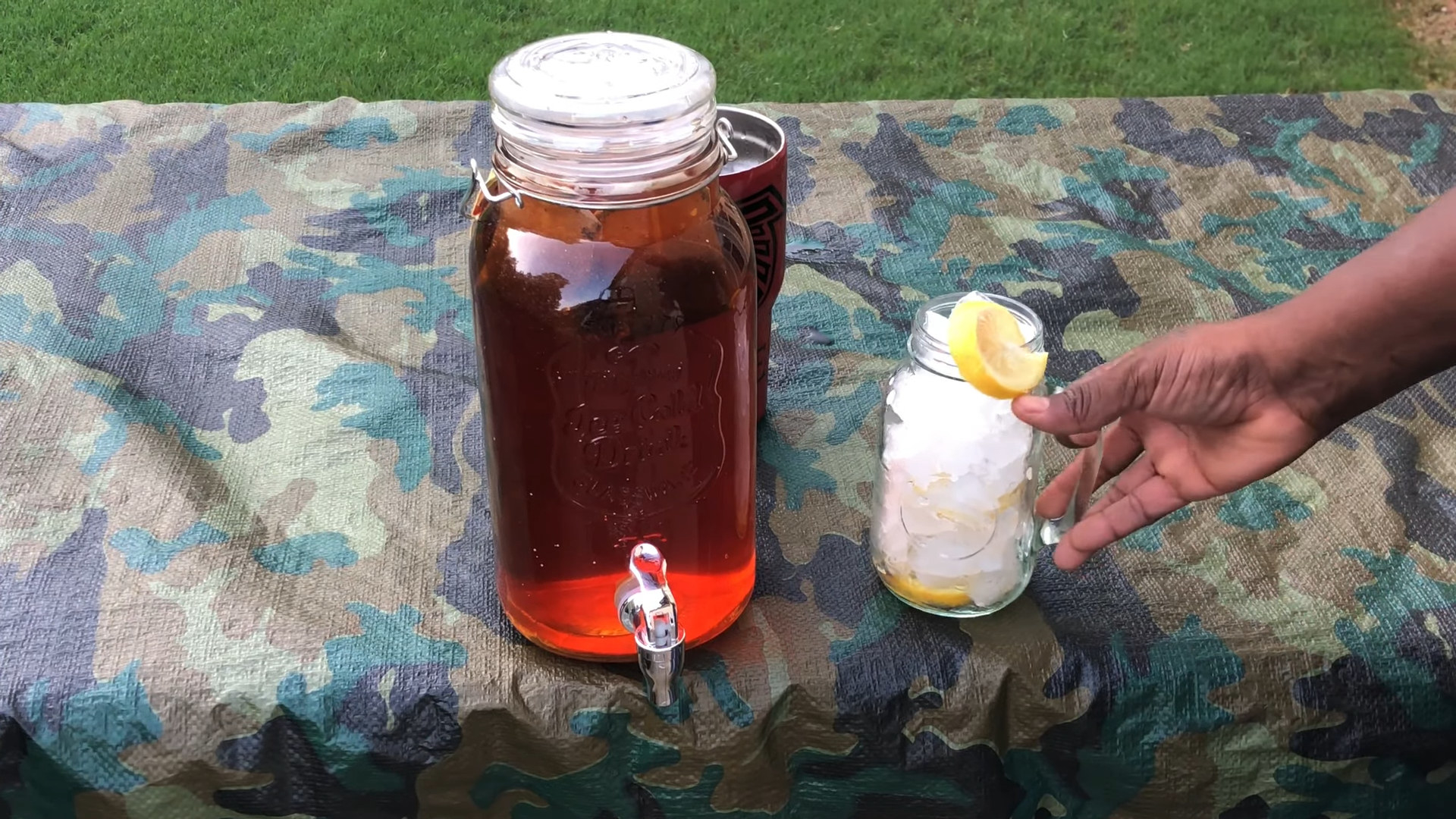 Here's how to make it: "I fill a 1-gallon glass jar with water and put in four regular tea bags or two large ones — the brand doesn't matter. Then, I let it steep outside for four hours, usually between 10 a.m. to 2 p.m. Now, what makes my tea better is that I put one can of lemonade concentrate right into the tea, and sweeten with a ½ cup of sugar since my family likes it sweet."
—Anonymous, 51, New Mexico

8.
"My mom worked long hours while I was growing up. So did my dad, but he also did most of the cooking. On the nights when he was pretty tired yet it was 9 p.m. and I still hadn't eaten yet, he'd make me Filipino spaghetti — it's sweeter than 'regular' spaghetti.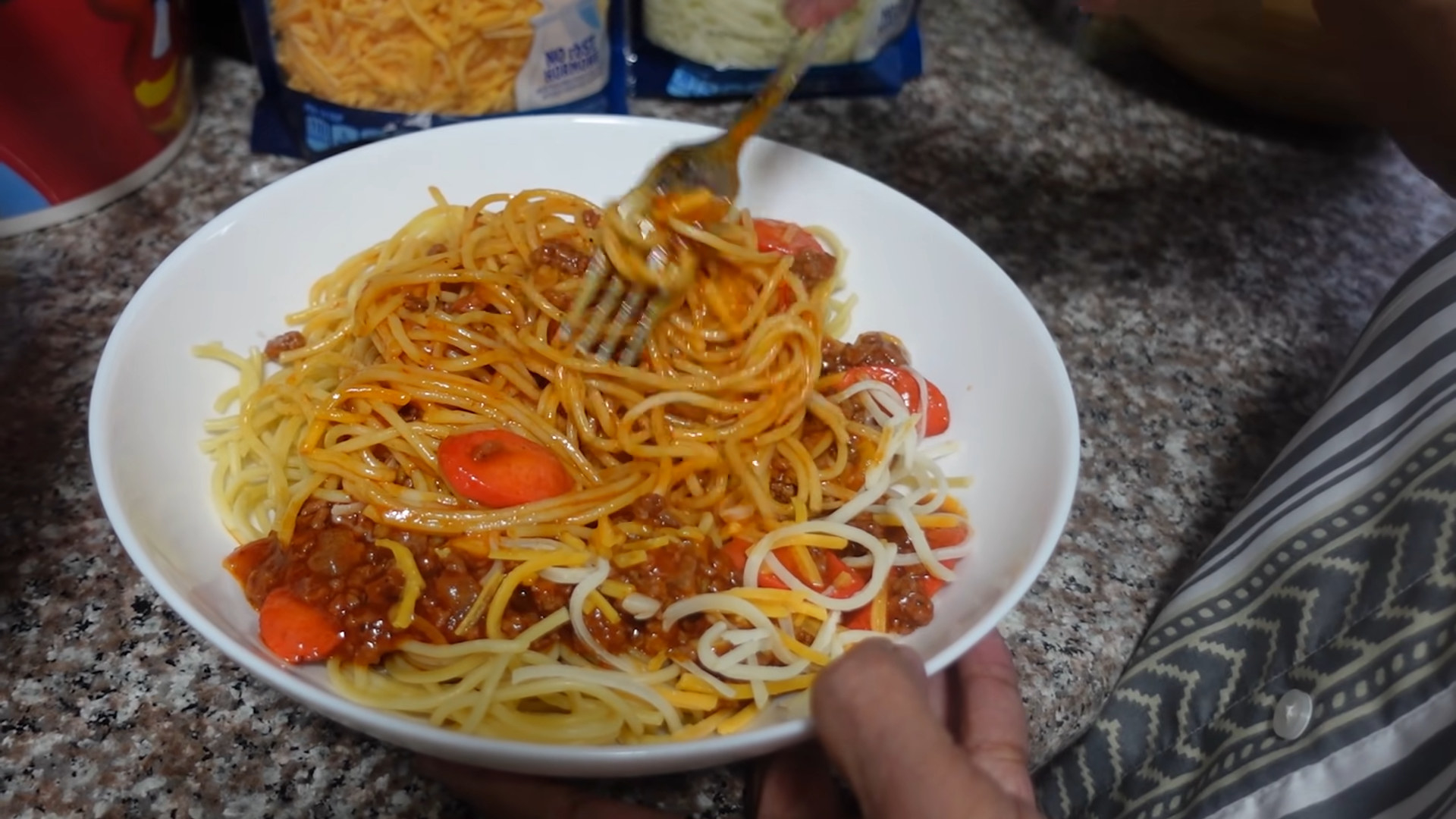 Here's how you make it: "Add 1/2 teaspoon of salt to a cooking pot of boiling water, and 2 teaspoons of olive oil. Put the noodles in the pot until cooked, usually 10 minutes, constantly stirring so the noodles won't stick together. As soon as its done, drain the water in a colander while running the noodles under warm running water. Then, set it aside while you cook your sauce — wash your meat first, then put in a pan to cook. Add water to the meat and boil it until the water is almost evaporated. When the meat is cooking in its own oil, sauté it with crushed garlic, and add the tablespoon of sugar. Next, add the sauce from the bottle to the pan. Mix constantly until it comes to a boil, then reduce to simmering heat for 5-10 minutes. You can also add sliced cooked mushrooms, which you can coo separately in butter to make it taste bette — add this if you'd like as you cook the meat, after adding the sugar."
"And bon appetit. Eating this spaghetti reminds me of scarfing down a plate in front of my father as a prepubescent kid, and him lovingly putting more on my plate without even asking me.
I took moments like that for granted growing up. I miss my dad's cooking all the time." —pernellquilon

9.
"My ex-husband wanted jambalaya once, so I cobbled together a bunch of recipes and tweaked them. This is the result. I was actually making this when I went into labor with my now 26-year-old son, and had to direct my ex on how to finish it. It's still a family favorite, and I still make a dish for my ex!"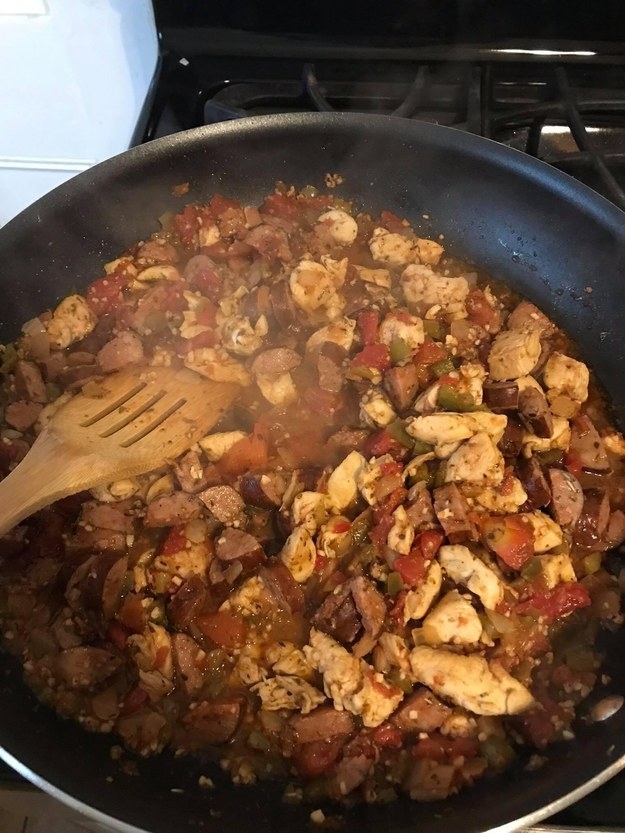 Here's how to make it: "Cut up the chicken, and fry in melted Crisco with all the seasonings until slightly blackened. The trick is to get the seasonings cooked into the chicken — you can accomplish this with a super hot pan and minimal movement.
"Once it's blackened, remove the chicken from the pan. Add garlic, peppers, onions, and all the seasonings again into the pan. Stir until softened. Add the can of tomatoes with a sprinkle of salt. Cook for a few mins, splash in some hot sauce, add sausage, add chicken, and simmer for about 10 minutes.
"When it's done, serve over rice — it's delish!"
10.
"My family's famous hamburger pie is just seasoned beef topped with cheese and veggies, or potatoes, in a crescent roll pie crust. It's so easy and it will probably shave off a few years of your life. But hey, what won't?"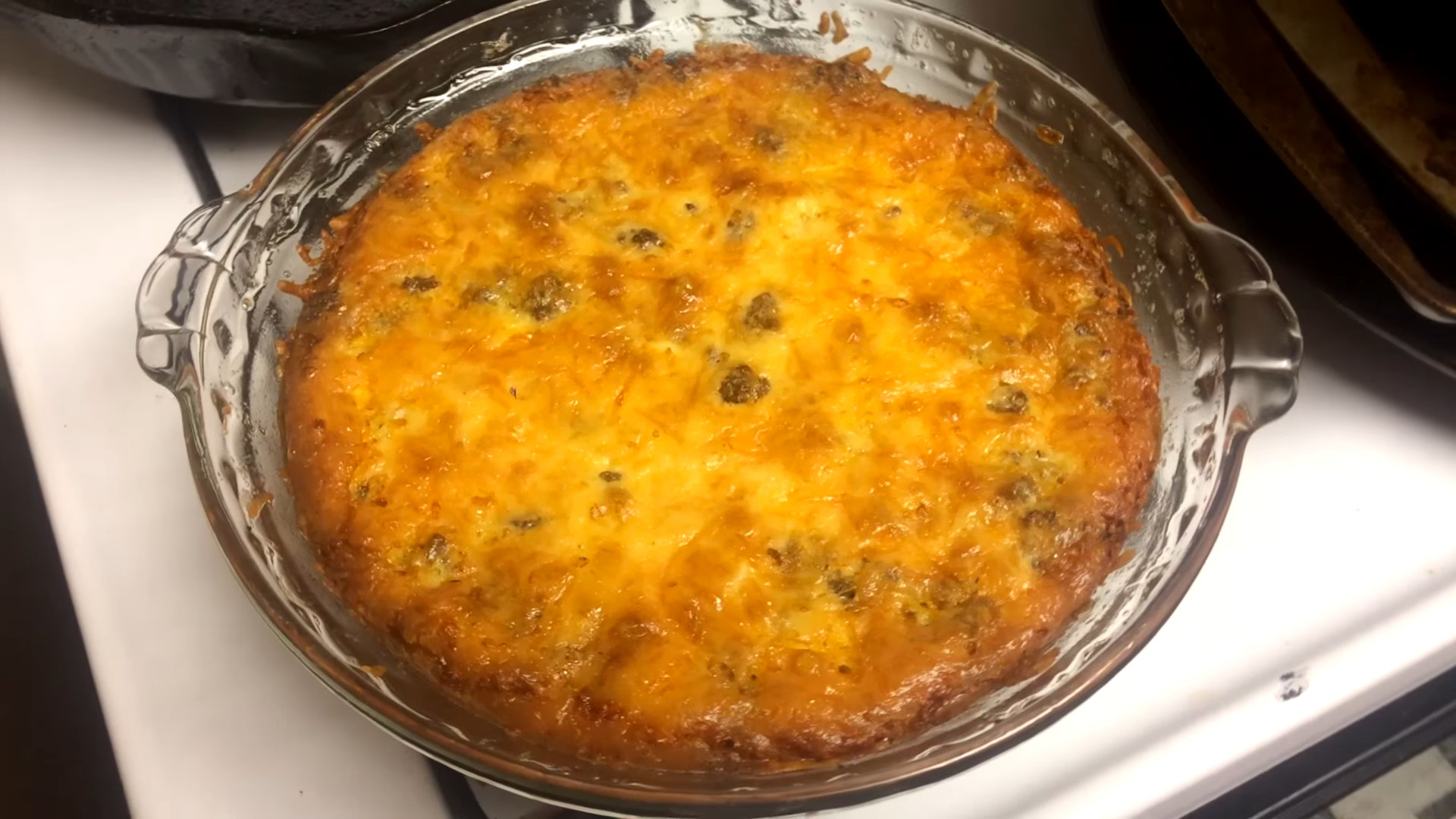 11.
"My family makes 'Dunsmore Dip,' named after the Dunsmores, the family that taught us the dip. You don't even have to heat this dip — it is delicious on its own, and even better the next day.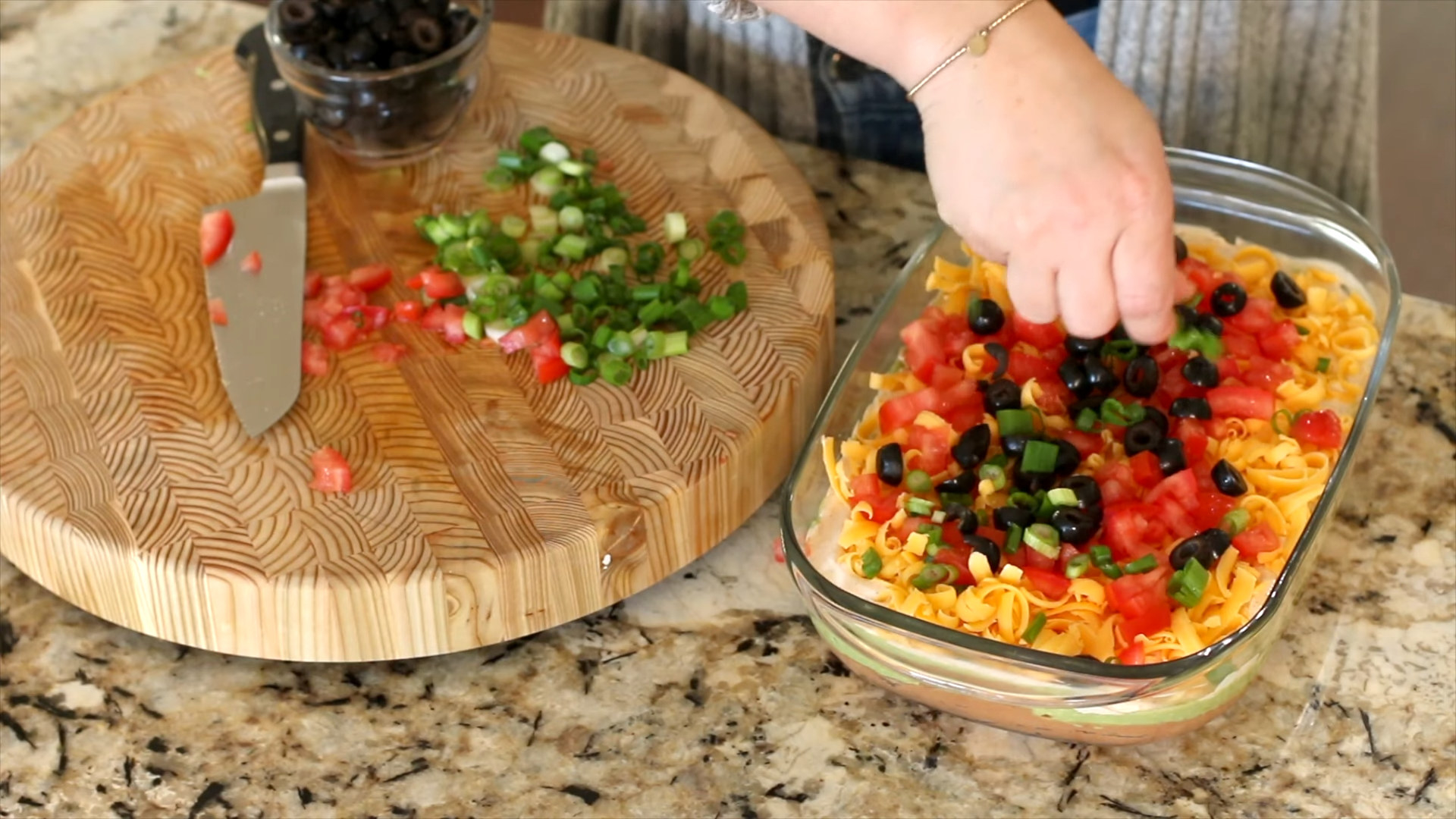 Here's how you make it: "Mix cream cheese and sour cream, and spread it on the bottom of a nice glass pie plate. Pour medium salsa over it, and add a layer of beans or guacamole if you'd like, though it is not necessary. Sprinkle finely shredded cheese on it. Then, add parsley, olives, or even chopped jalapeños on the top. Serve with tortilla chips."
12.
"My mother-in-law told me this: When a recipe calls for eggs, she adds an extra yolk. Also, she only uses yolks in the egg wash on pies and pastries. It makes her food taste richer. And I must admit that her cheese pies are delicious, and the dish we request when she asks what to bring over."
13.
"Spaghetti, but with elbow noodles. This one's a different take on spaghetti, and it's a cheap meal that serves tons. Kids love it, and it can be made in under 30 minutes."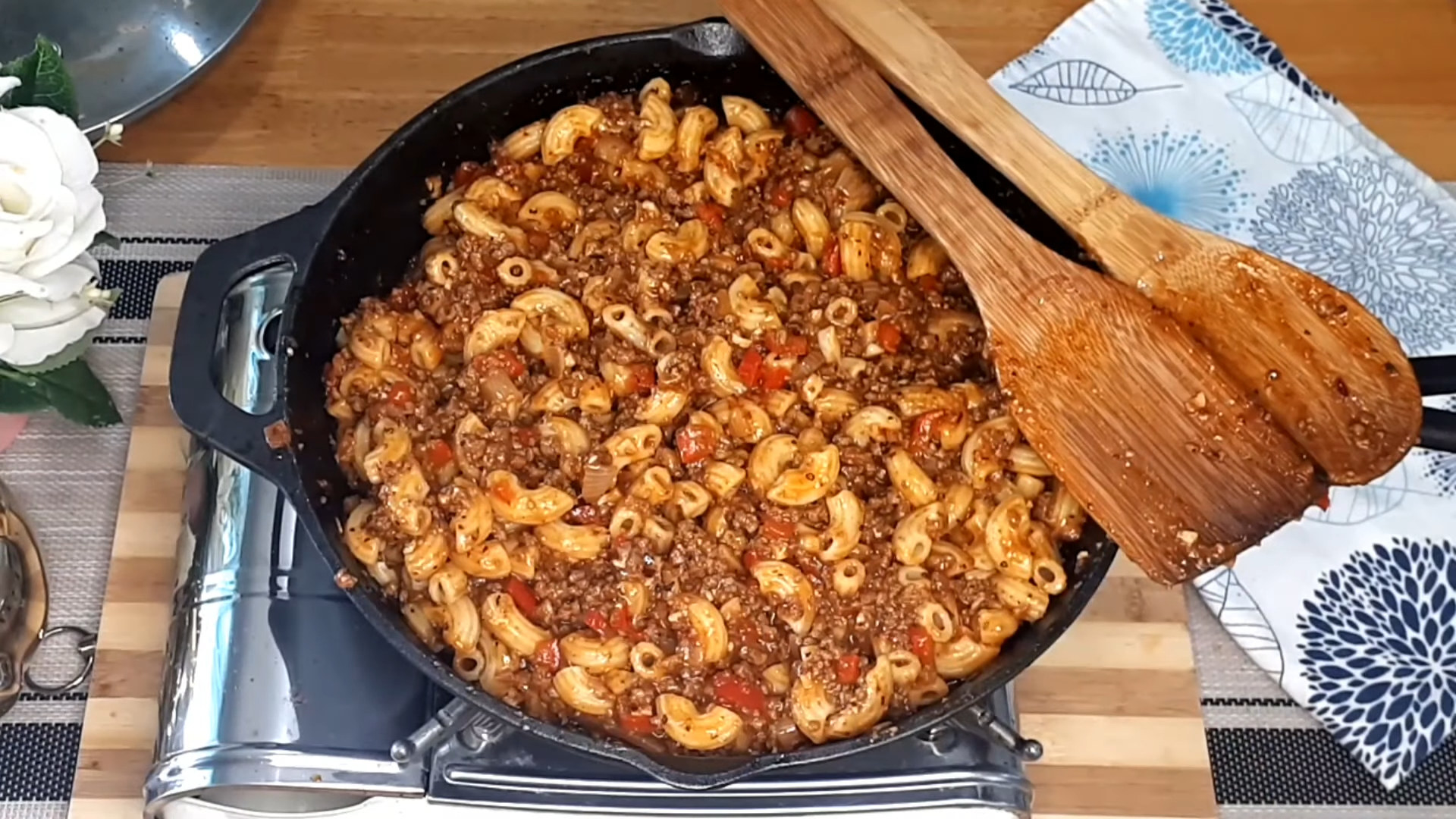 14.
"When I make chocolate chip cookies, I add one special ingredient aside from the basic core recipe: almond extract. It adds more flavor and a little extra specialness to your chocolate chip cookies. Try it!"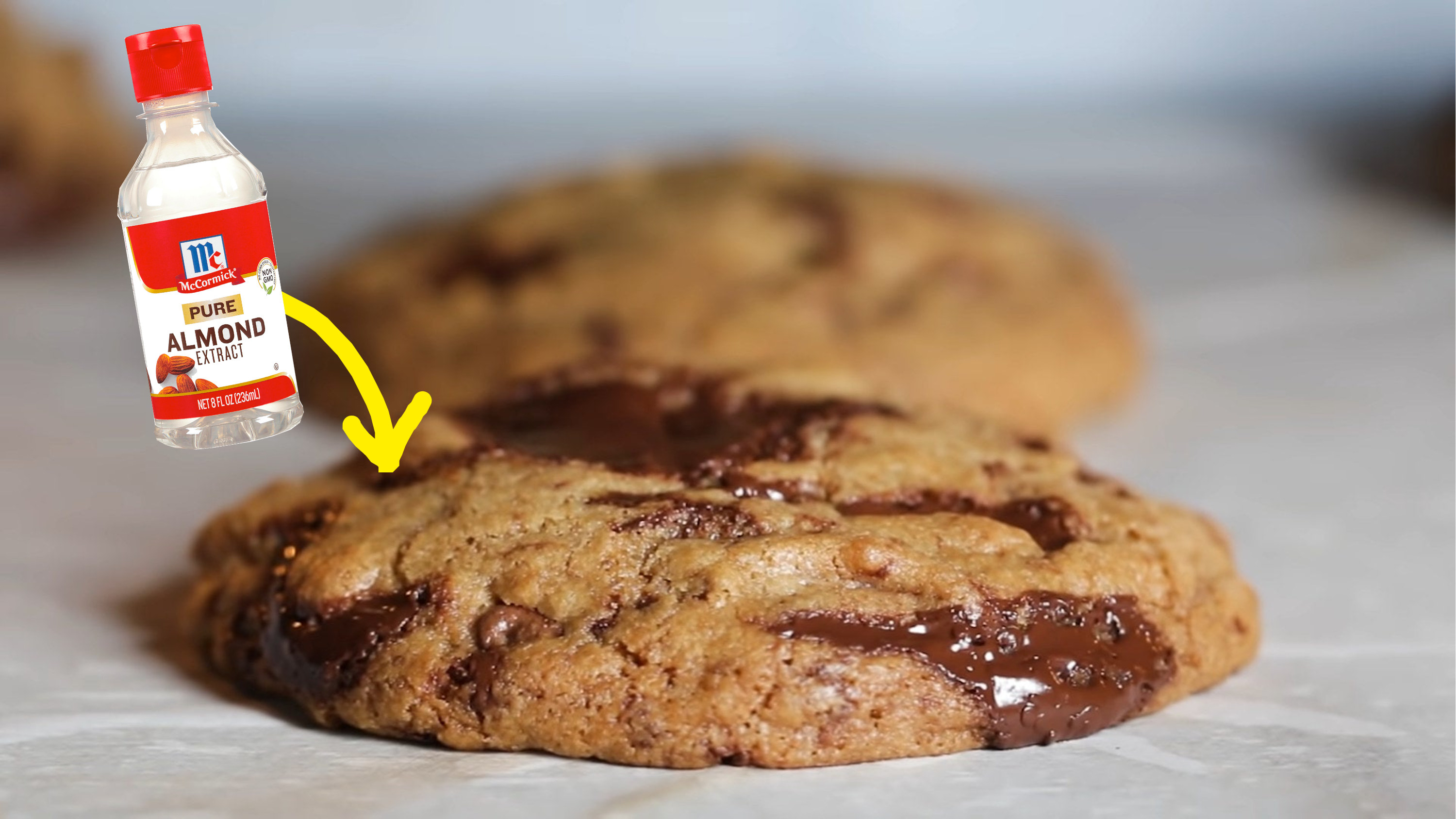 15.
An aunt taught me how to make a cheese ball: mix chunks of Velveeta, a block of cream cheese, and 4 ounces of blue cheese or gorgonzola with your hands – it will make a big squishy sticky ball of soft cheese. Make it nice and smooth, roll it in chopped pecans, and stick it in the fridge for a bit. Serve it with crackers. It's my ultimate comfort food."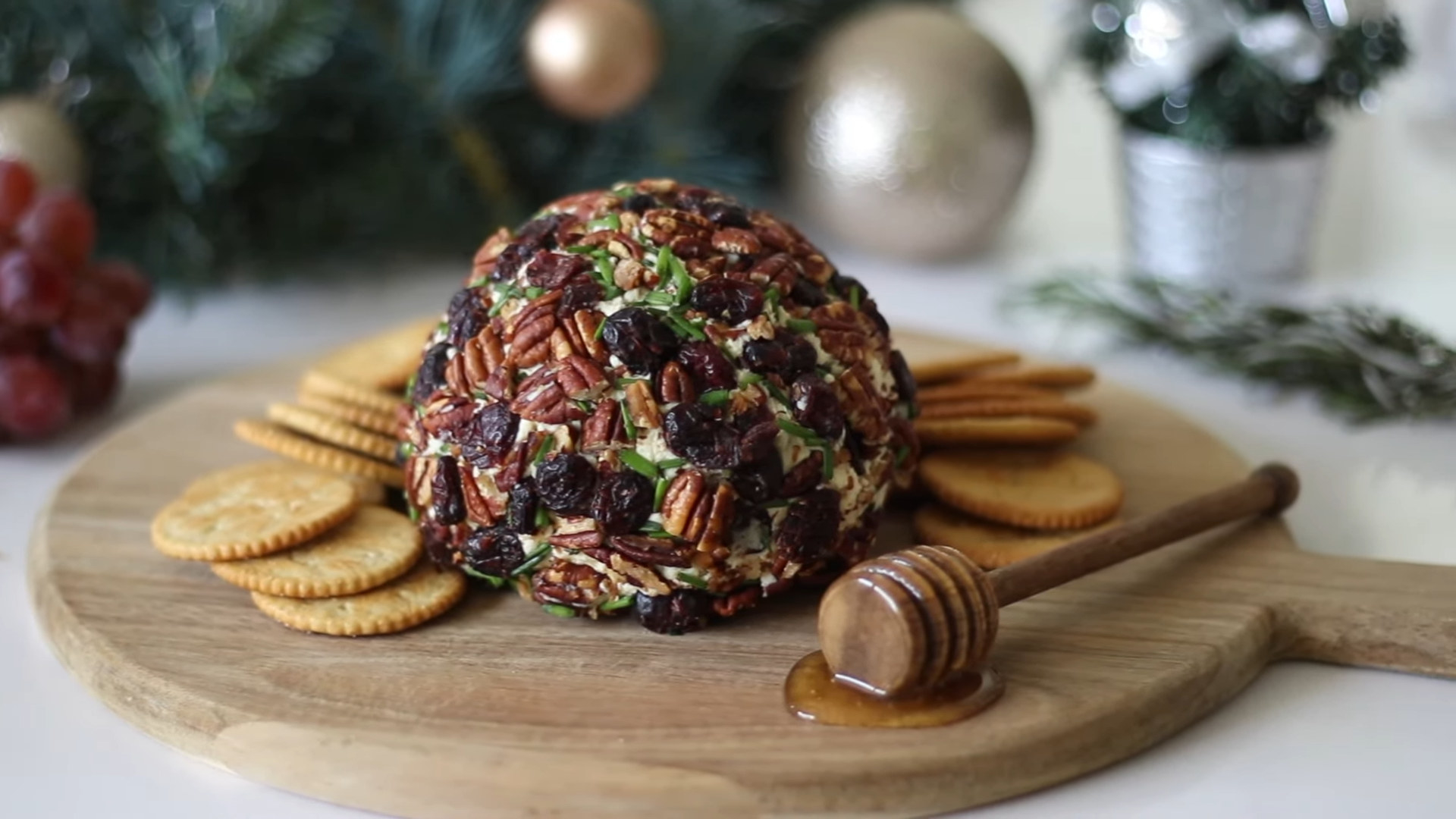 16.
"My dad's secret was a meatloaf riff. Use any old meatloaf recipe that you like, but for every 1.5–2 pounds of meat, add one can of Hormel Deviled Ham — adjust your salt usage, because that deviled ham is so salty. You won't have ham loaf. It just adds an elusive savoriness that is delicious!"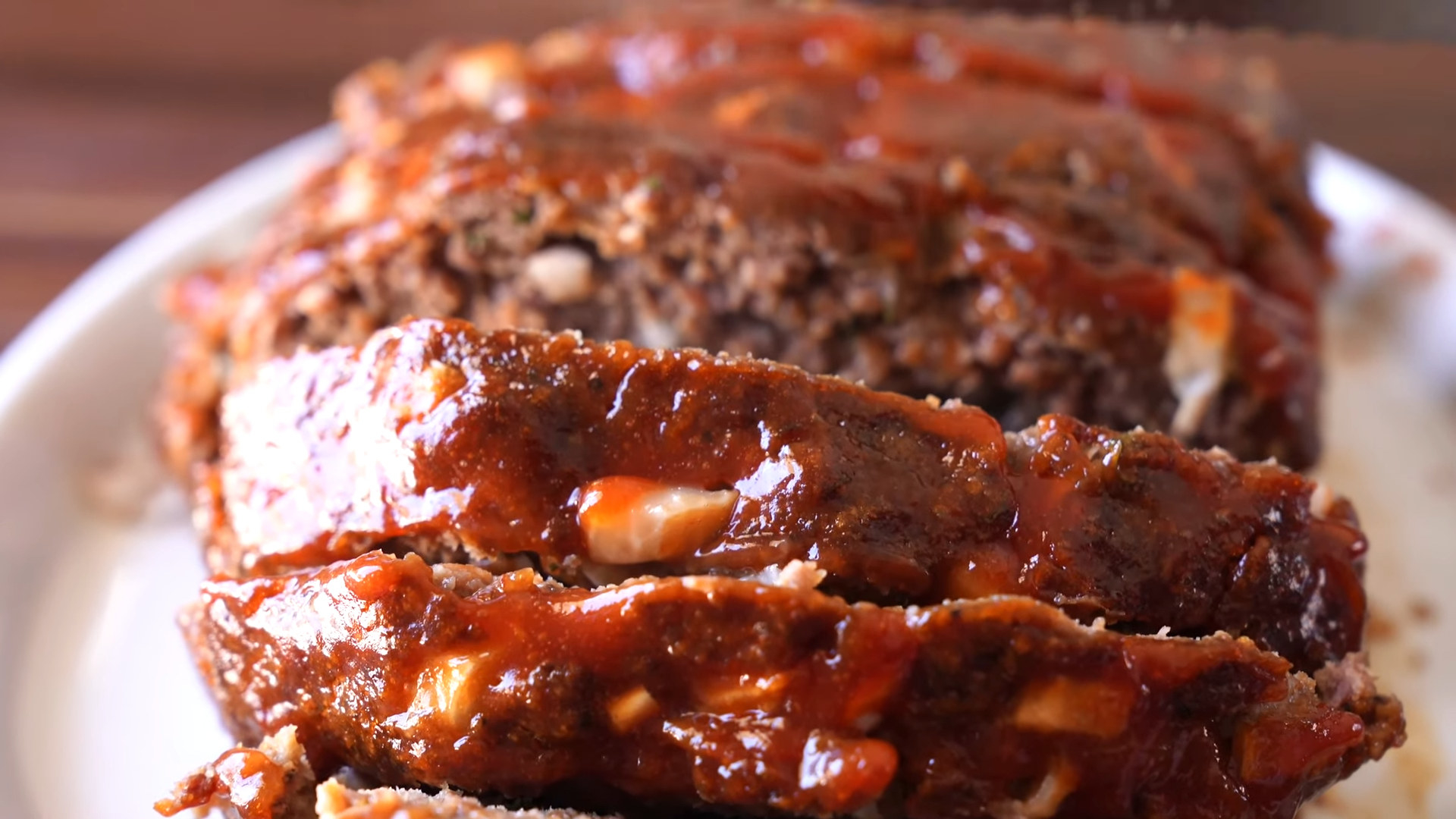 17.
"My secret is Liquid Smoke in savory dishes. It's so simple and a few shakes is all you need. I also love using soy sauce or tamari to make something a little more savory."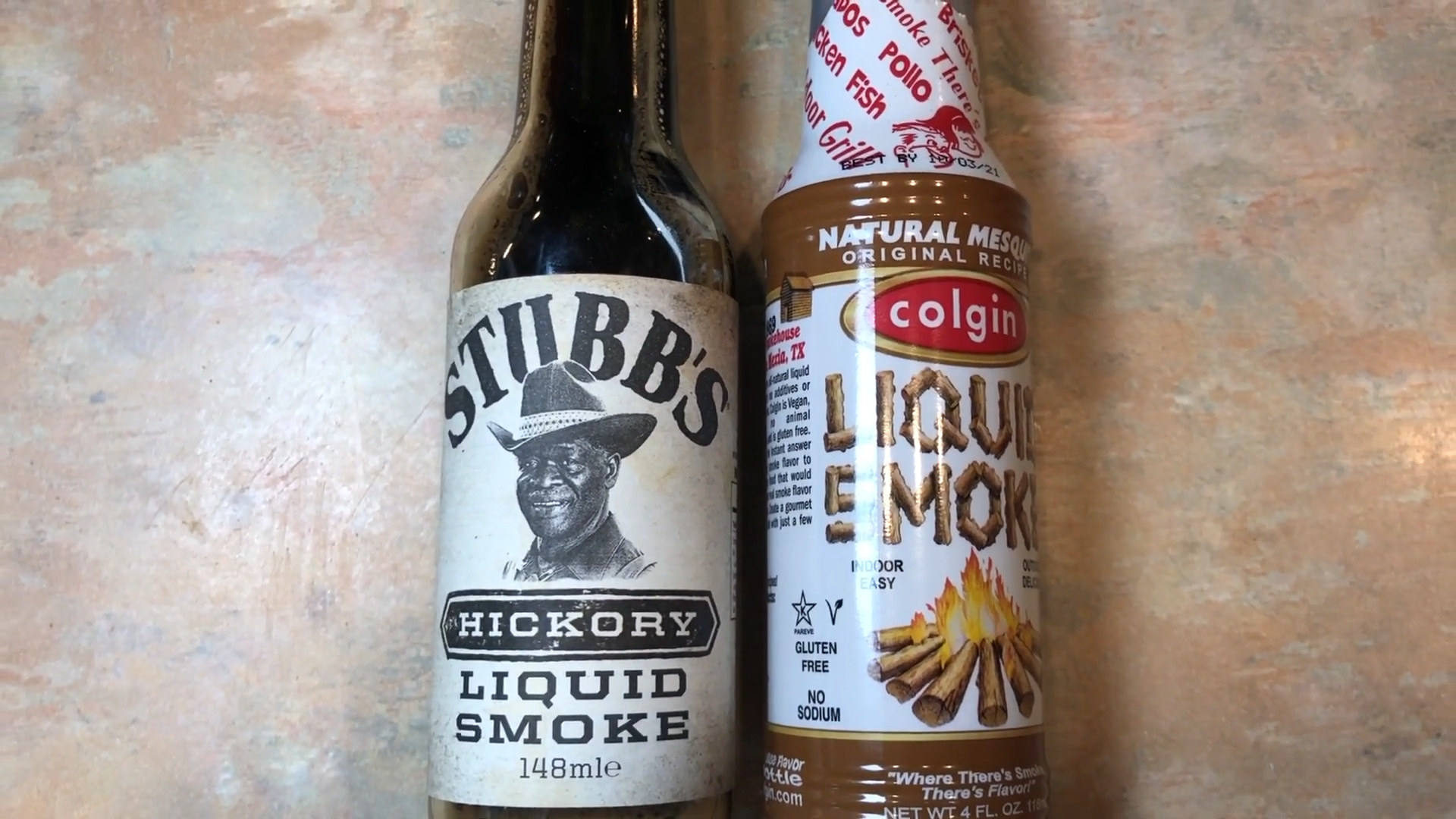 18.
"My mom's oatmeal cookies feature no raisins! I know it's not reinventing the wheel or anything, but people always prefer her oatmeal cookies for this very reason. Also, add just a little bit of cinnamon, sea salt, and nutmeg."
19.
"We call this Higgins Dip — years ago, several of us would gather at my house once a month for dinner. My friend Higgins was not much of a cook. He brought this appetizer to every gathering. It's delicious! So, we named it after him."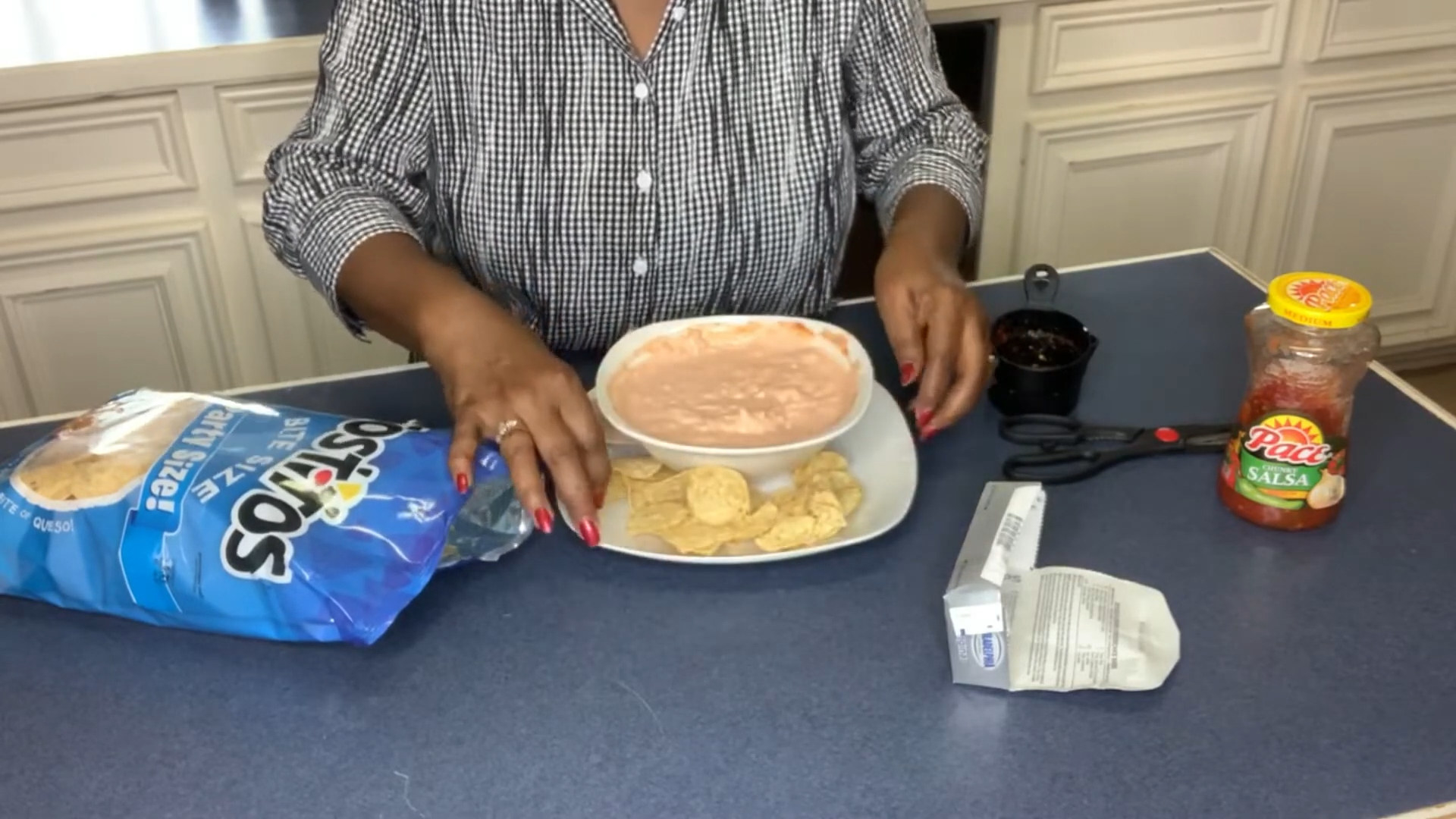 Here's how to make it: "Press/smear the cream cheese in the bottom of an oven-proof 9 x 9 dish — no need to be tidy, just press it in there. Pour the Pace salsa over the cream cheese, about 1/2" deep. Sprinkle with shredded cheese. Heat in a 350F oven until just warm, and the shredded cheese is melted.
"Then, serve immediately with tortilla chips."

—Anonymous, 61, Montana

20.
"I am a really good and creative cook, but the most popular thing that I bring to potlucks is plain old tortilla pinwheels. I mix cream cheese with sour cream, garlic powder, minced roasted red peppers, a sharp grated cheese, and then some seasoning salt if I have it. I always start by making a batch just with the cheese. Once they are rolled up, sliced, and wrapped up in the fridge, I make another batch with thinly sliced ham or salami. And when I can find sun-dried tomato tortillas, the pinwheels are extra delicious."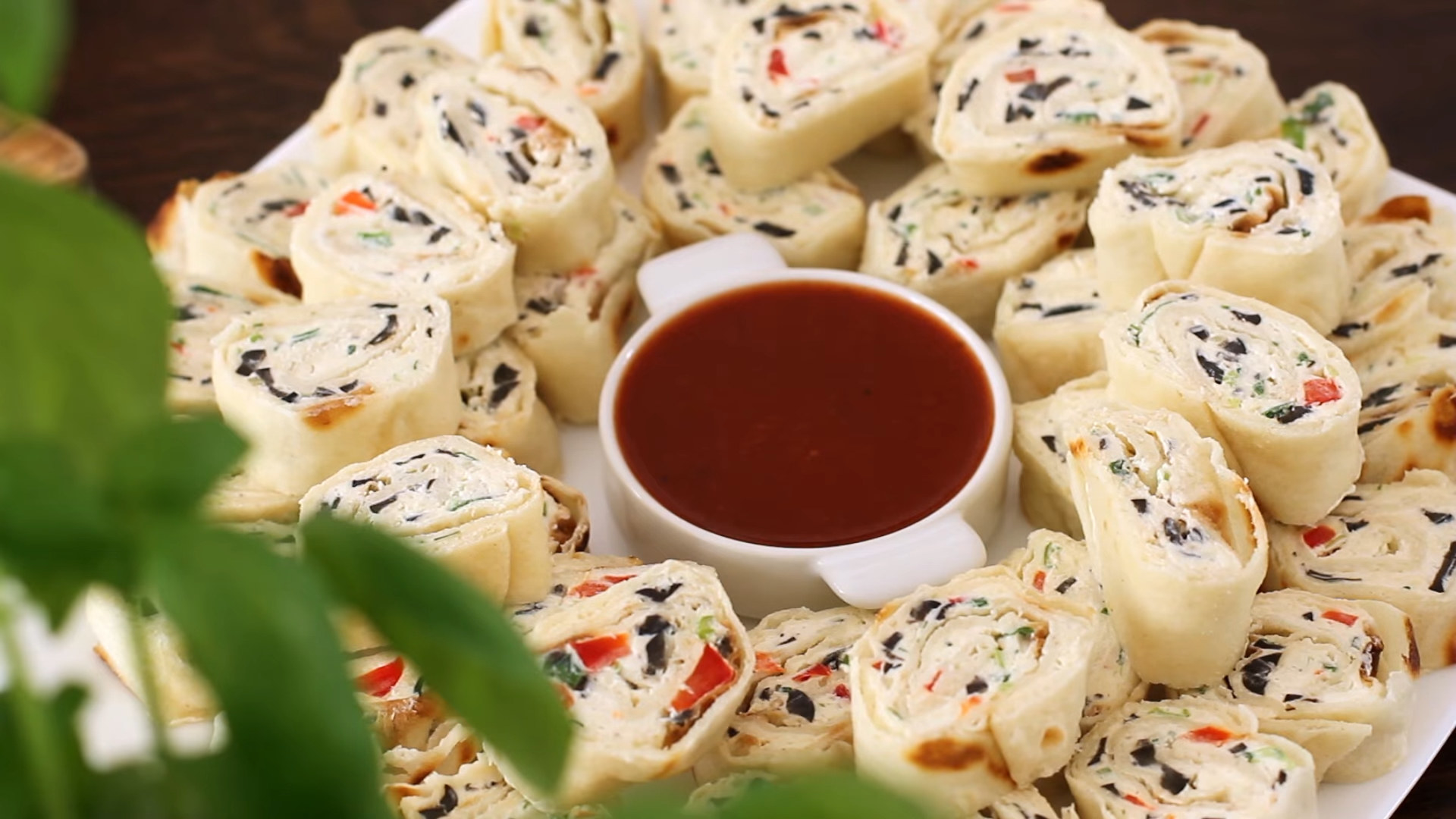 These all sound delicious! A huge thanks to the folks (and their families) who shared — the world's a tad tastier now.
Which recipes are you excited to try out? Or, if you'd rather not do the work just yet, what are the top dishes you'd like to see me recreate? And if you have your own secret (family) recipes you're ready to reveal, please share it in the comments! Be sure to include the ingredients, how to make it, and a photo if you have one.
Note: This post was updated to include new user submissions. Submissions have been edited for length and/or clarity.