Her success might seem like it's coming all at once, but those of us who are more internet-acquainted know the truth: Quinta's been a staple of pop culture for a long time now.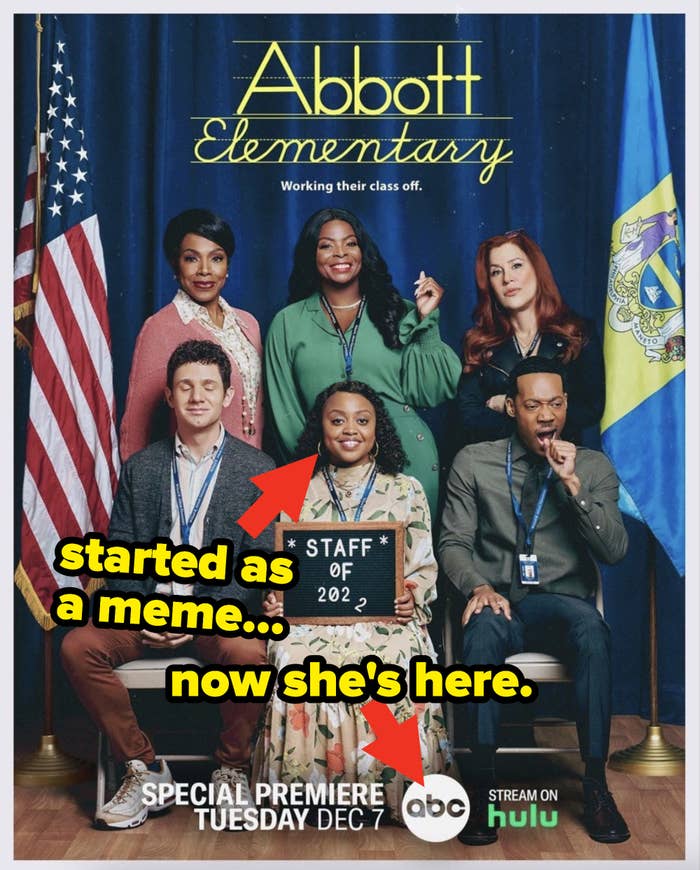 Quinta's had quite the come-up, so to celebrate the mogul finally getting her dues, here's a walkthrough of her inspiring journey from "internet meme" to "network TV queen":
1.
First, she was a meme. "Oooh, he got money!" It was an exclamation heard across the internet that was quickly loved and widely shared back in 2014. The viral video was Quinta's first (but definitely not last) taste of internet fame.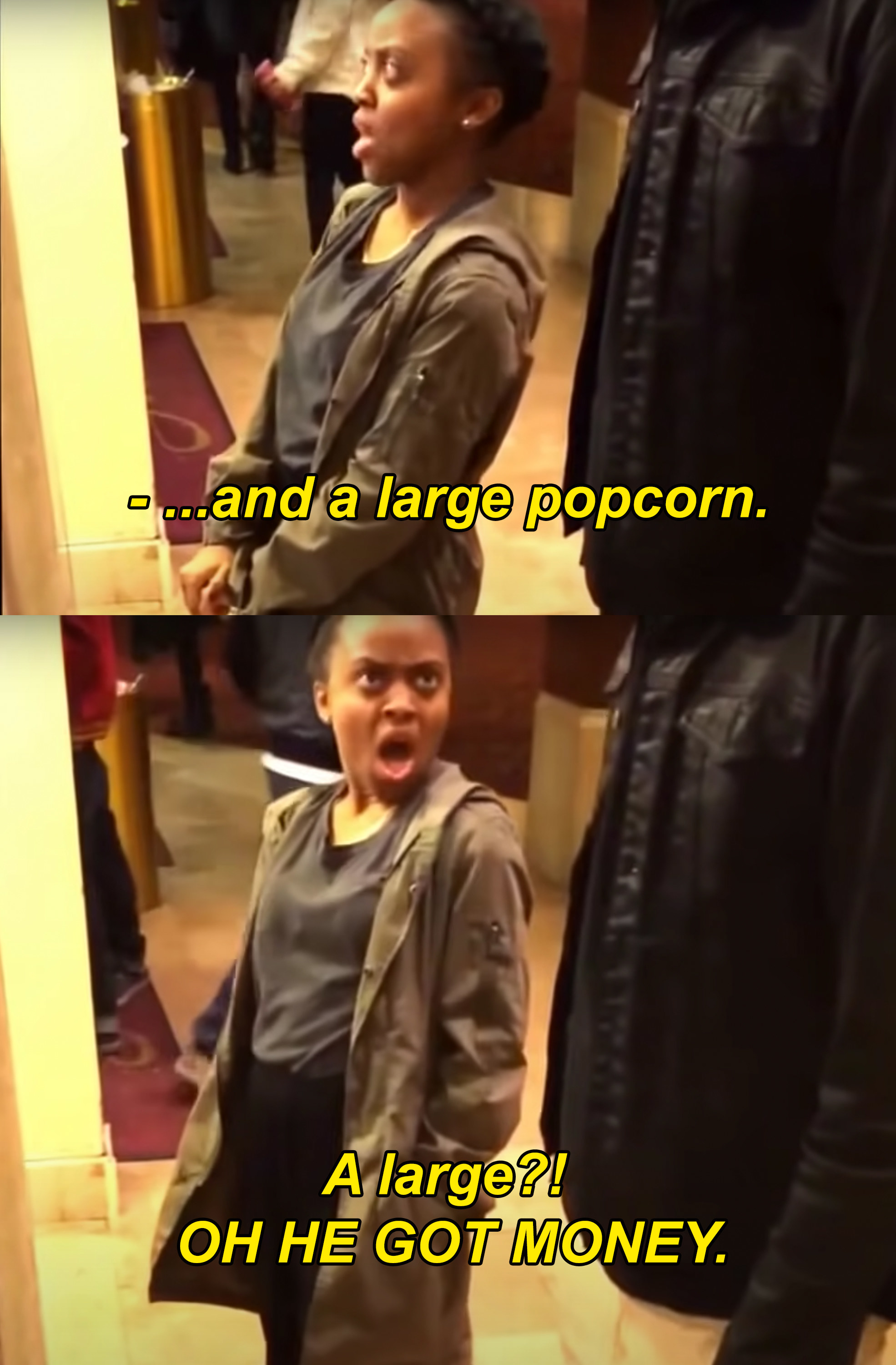 2.
Off the success of her sketch character, Quinta landed a residency with BuzzFeed and produced "The Actual Scariest Things on Earth," her first-ever video for the then-new video branch of the company.
3.
Quinta's impact at BuzzFeed was almost instant. She wrote, produced, and starred in many sketches that mused on all kinds of topics, such as what relationships are like after the honeymoon phase, being the only Black friend, and the advantages of being short, from 2014–2018.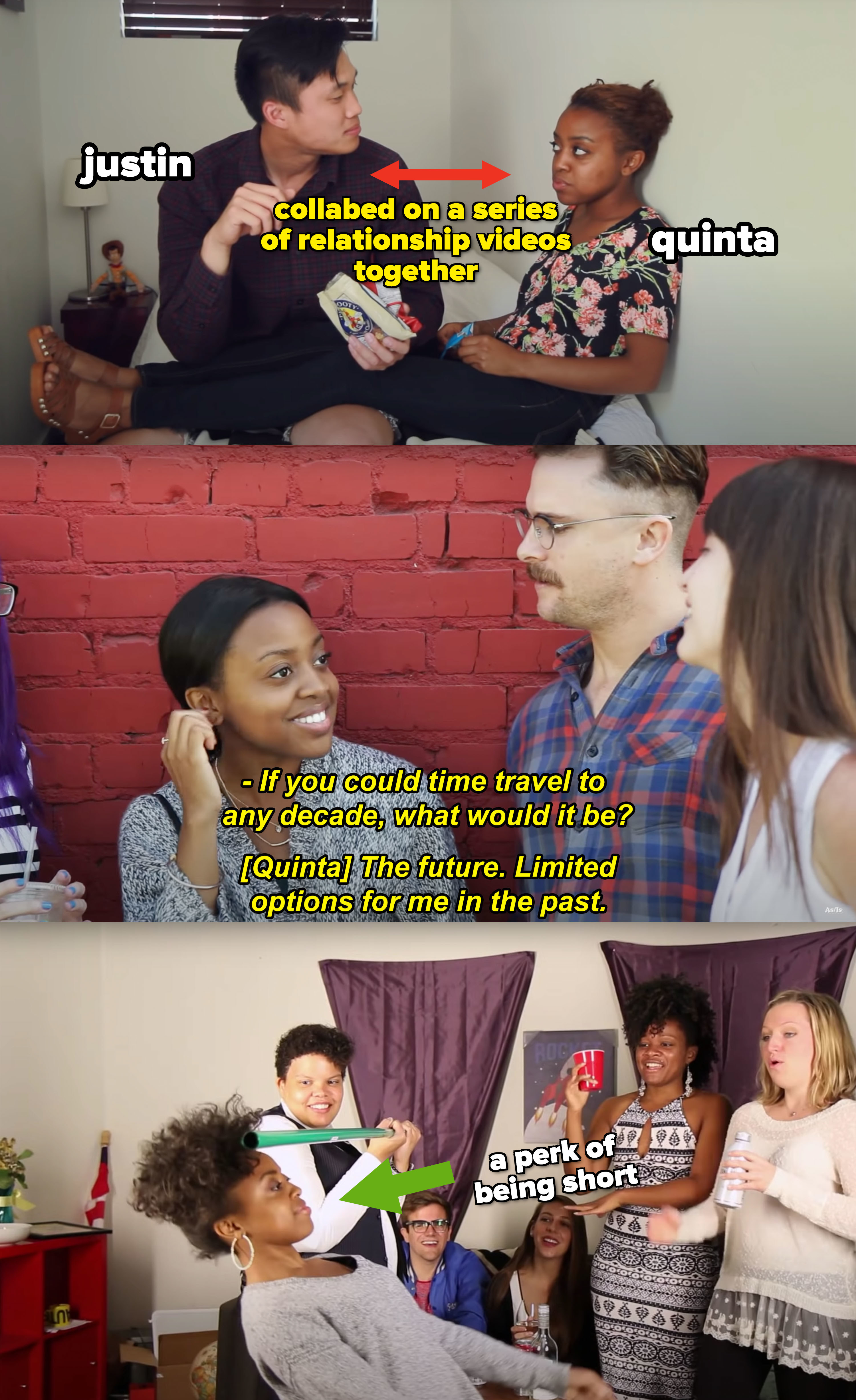 4.
While at BuzzFeed, she also pitched and sold three short-form series to different outside platforms: the animal shelter mockumentary sitcom Up for Adoption for the (now-defunct) Go90 platform, slice-of-life series Broke to YouTube Red, and sketch comedy show Quinta vs. Everything to Facebook.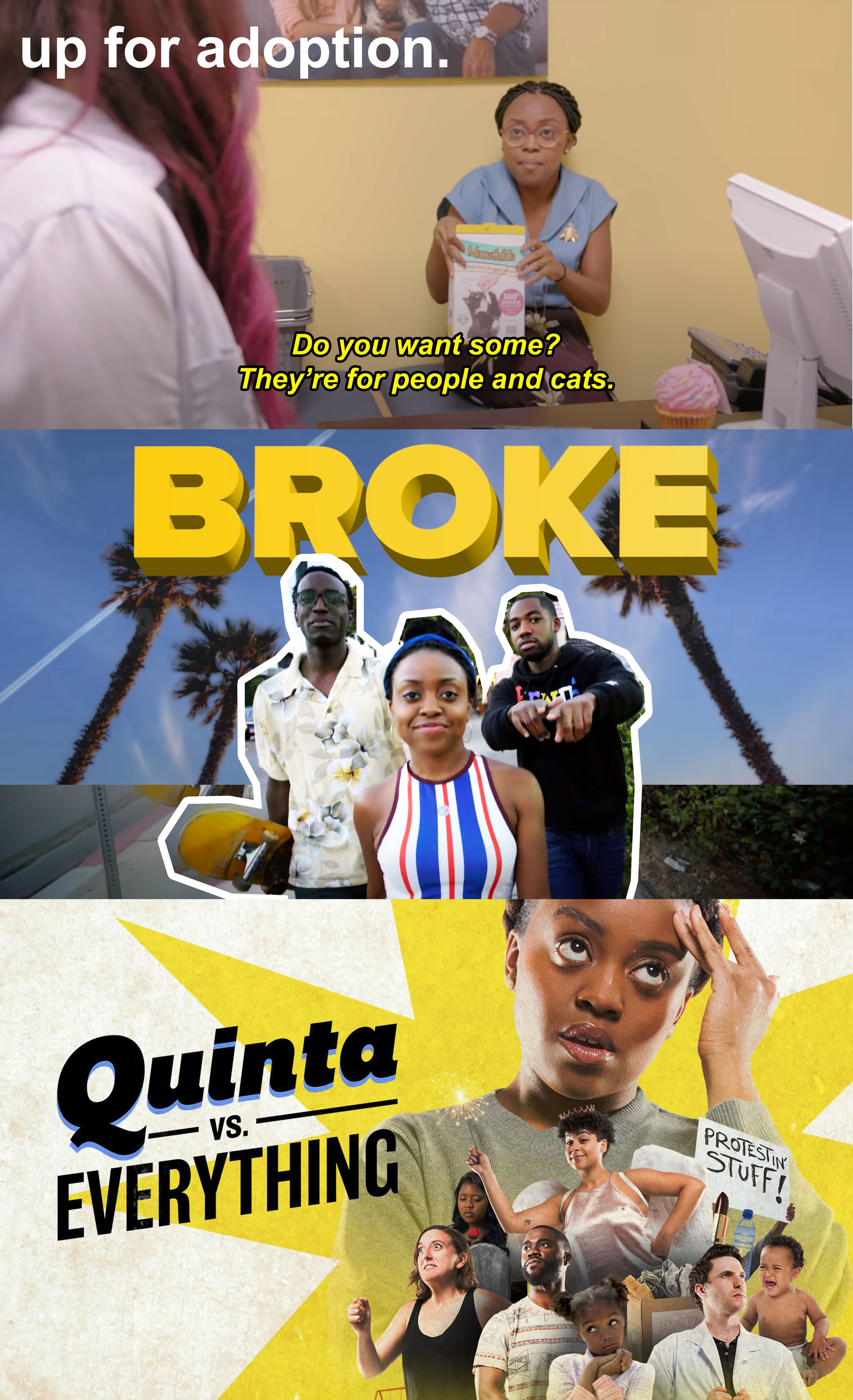 5.
She kept her stand-up skills sharp while working her full-time job and performed more regularly toward the end of her time with BuzzFeed, doing sets at iconic comedy venues like The Laugh Factory.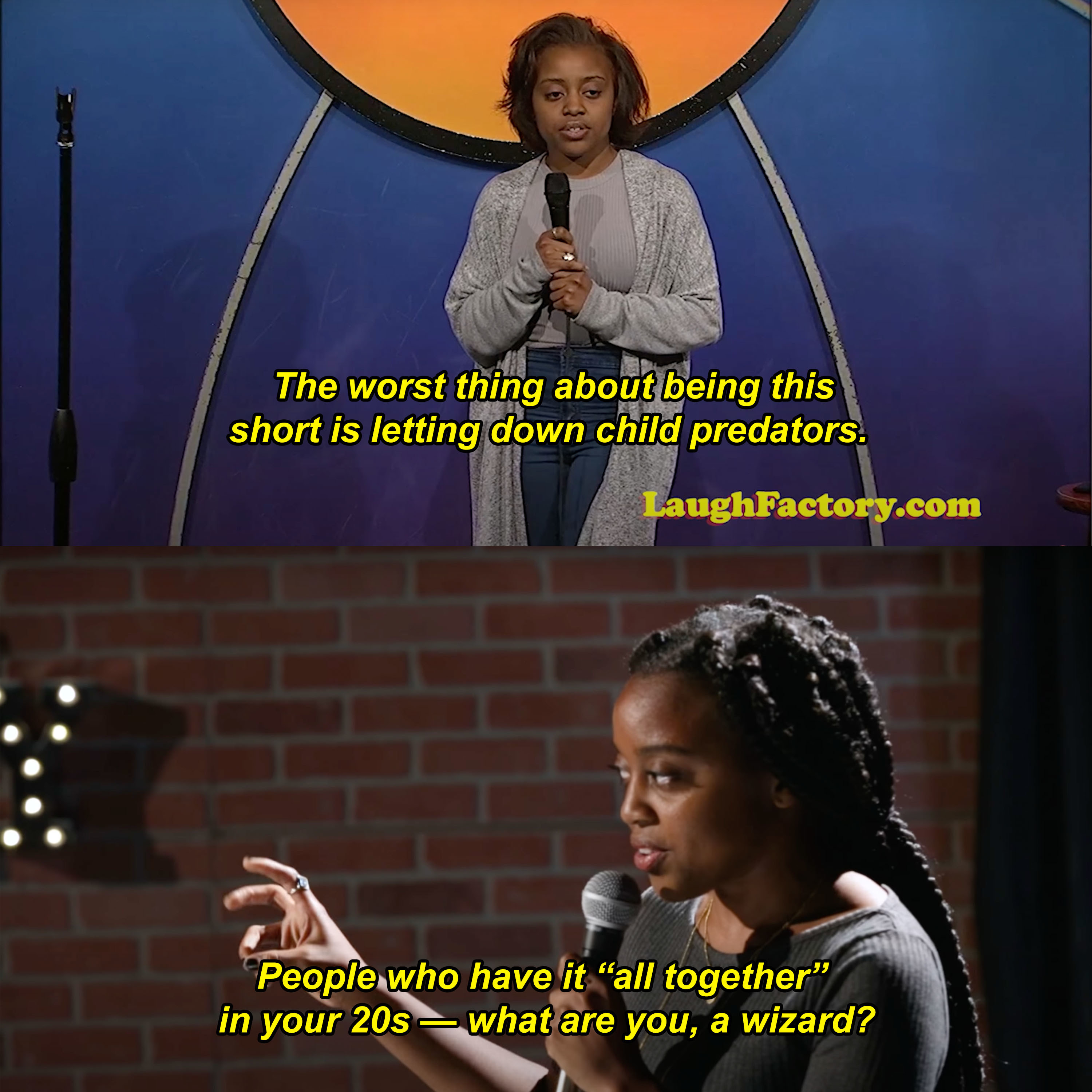 6.
Quinta's not just a comedian, either. She's also a lecturer. Her inspiring presentation tracked her journey of beginning to consume media with a critical eye, rather than allowing it to continue influencing her to feel like she wasn't enough. Doing so encouraged her to explore her own perspectives of the world and how she could push those out into the world to influence positive change — a foundation of all the work she's shared so far.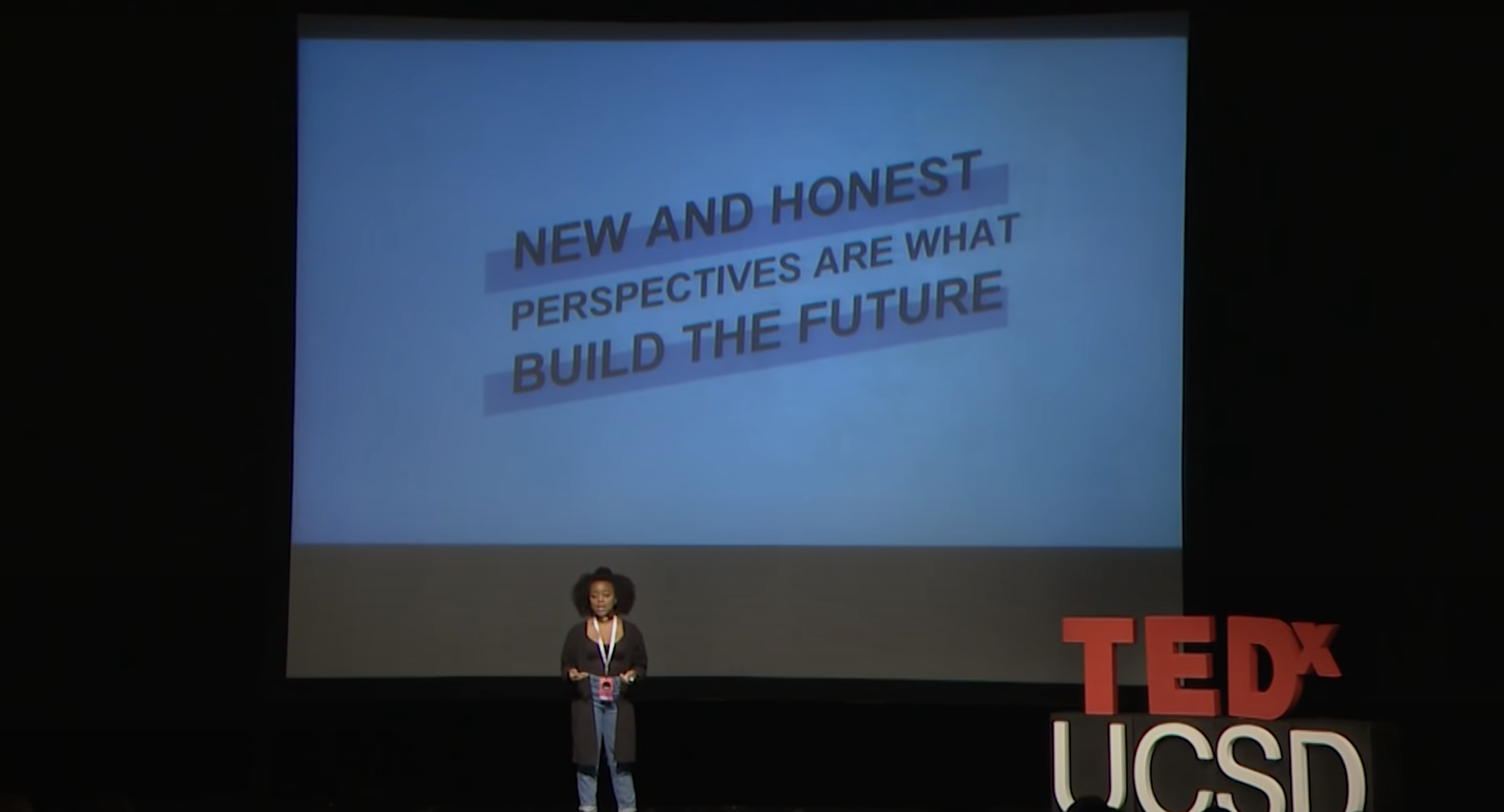 7.
After leaving her full-time job to focus on her own creative pursuits, Quinta went on to write for the Adult Swim animated series Lazor Wulf and voiced one of the major characters, Blazor Wulf. She later returned to voice acting for the hit Netflix animated show Big Mouth.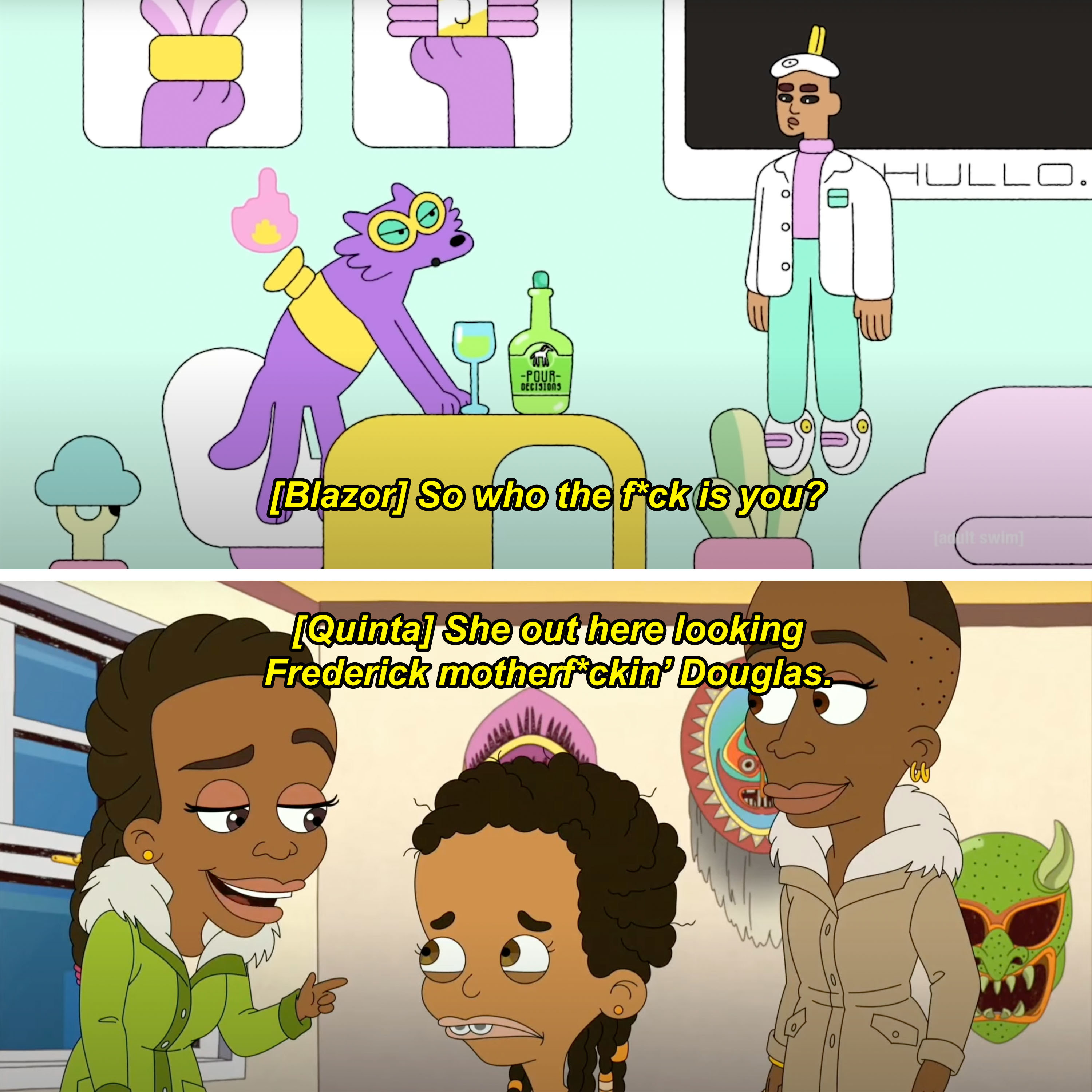 8.
Quinta even guest-starred on a few live-action shows, like iZombie, ABC's Single Parents, and even New Girl.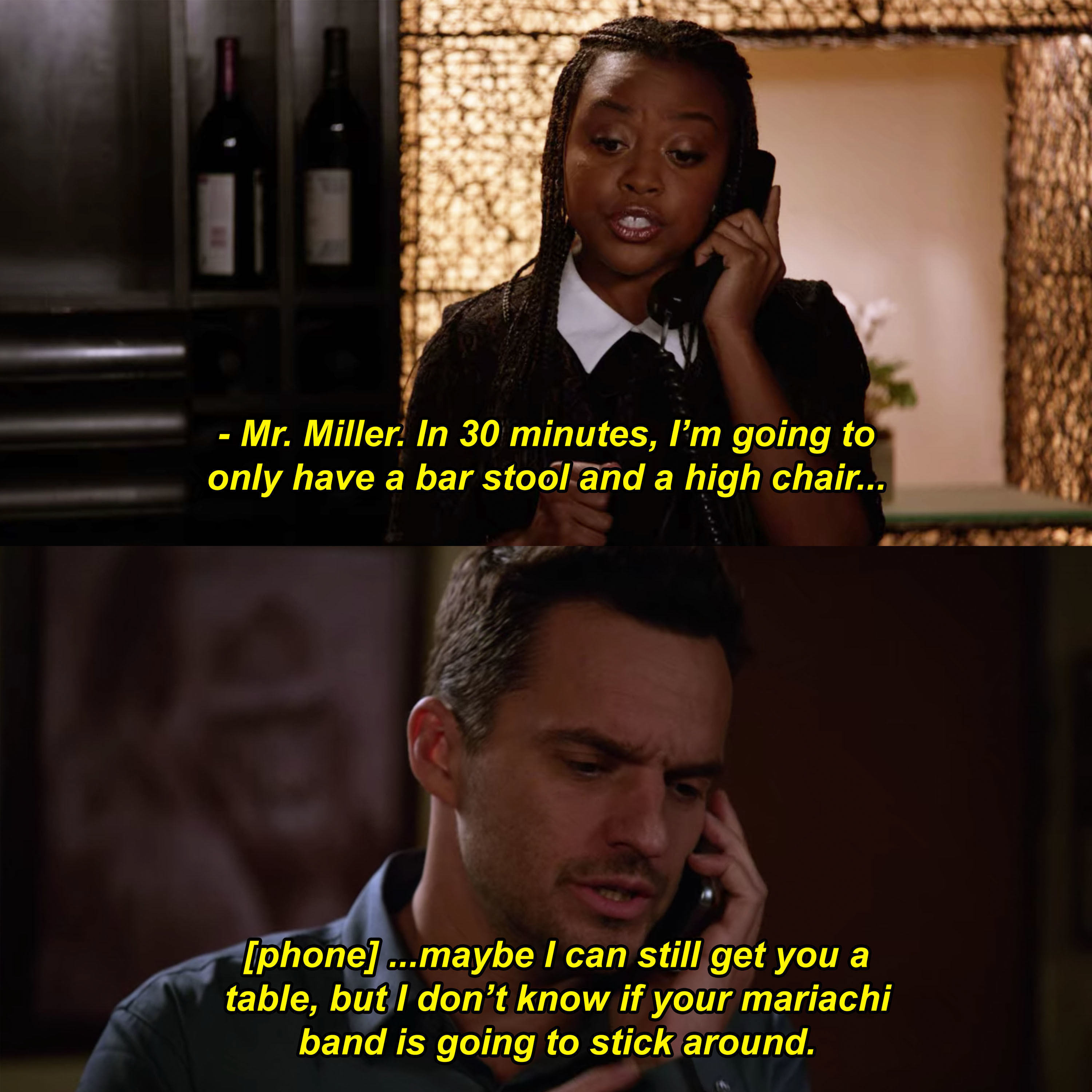 9.
Prior to her Abbot Elementary debut, Quinta really got to show off her acting skills and natural knack for comedy in the Emmy-nominated sketch series A Black Lady Sketch Show.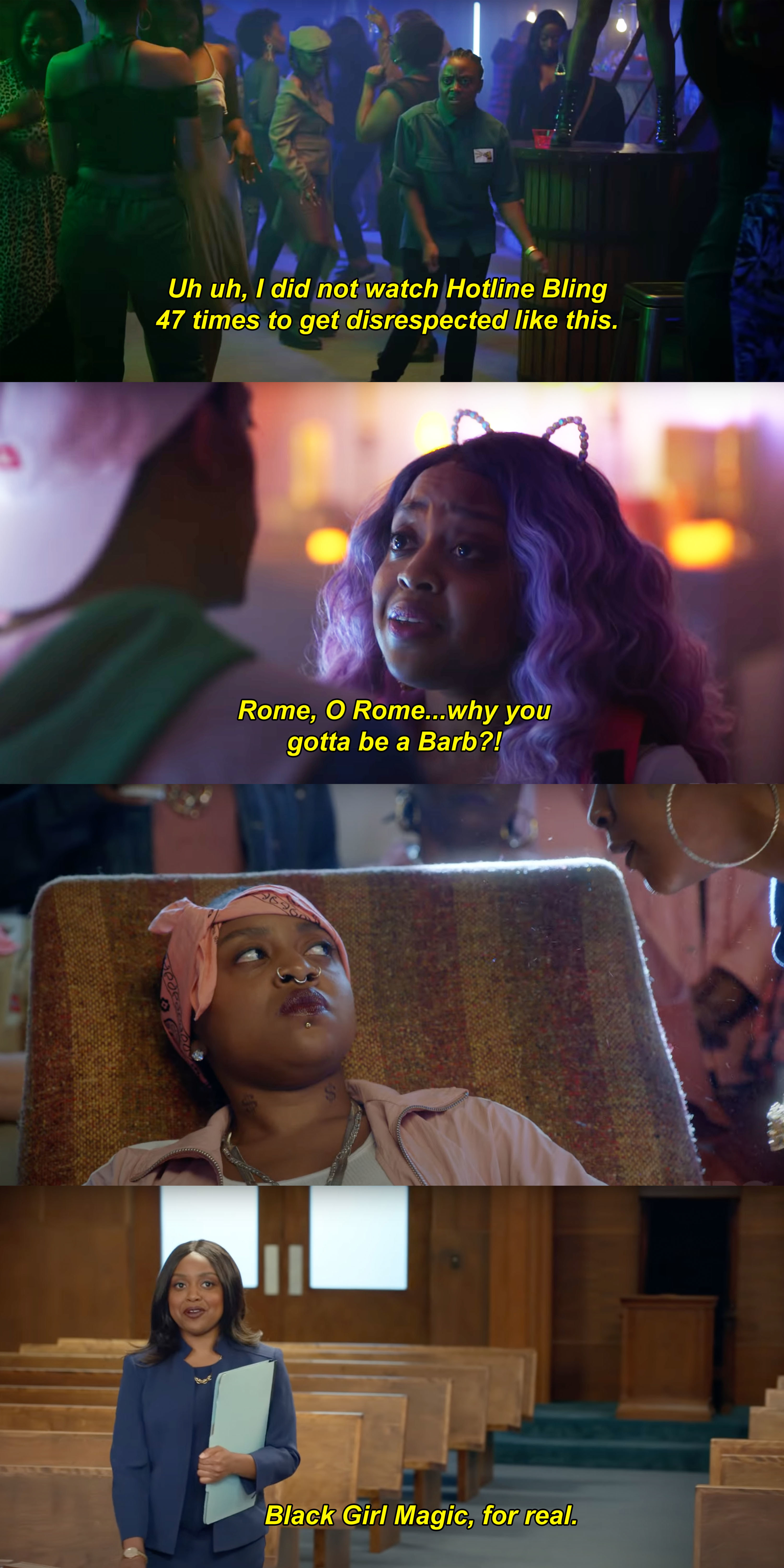 10.
Quinta added another title to her already impressive arsenal of roles as an actor, producer, writer, and showrunner: author. Her memoir, She Memes Well, takes us through her personal journey of moving to Los Angeles from Philadelphia with a dream to entertain. It's an incredibly inspiring book that will resonate with everyone, but it hits extra hard for other millennials pursuing a career in entertainment.
11.
Following the success of A Black Lady Sketch Show and publishing her first memoir, Quinta also landed a recurring role on Season 3 of the TBS comedy Miracle Workers. She plays rough outlaw Trig in the period sitcom, acting alongside other heavyweights like Daniel Radcliffe and Steve Buscemi.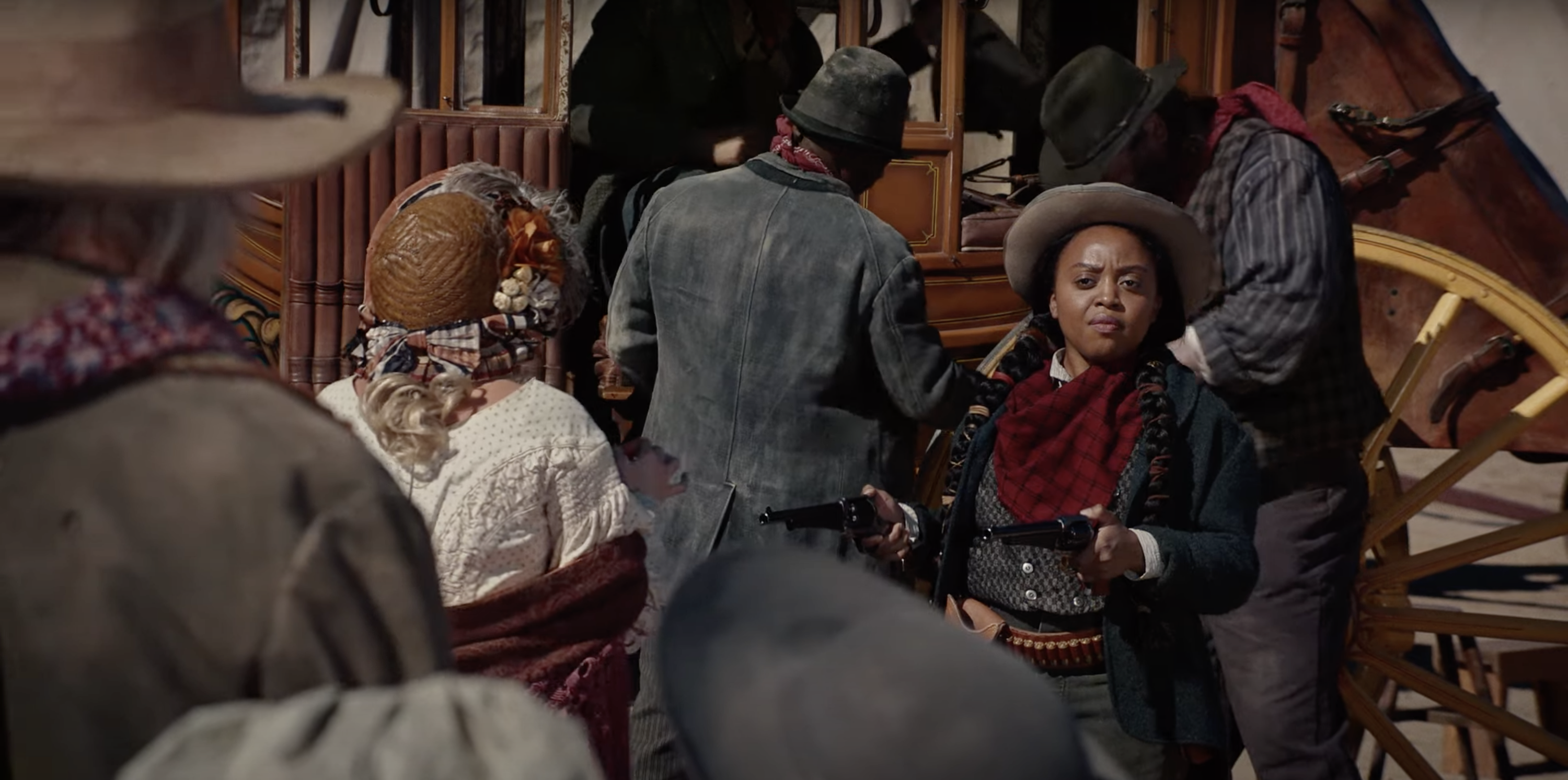 12.
And finally, all of these incredible milestones led Quinta to her biggest impact yet: Abbott Elementary.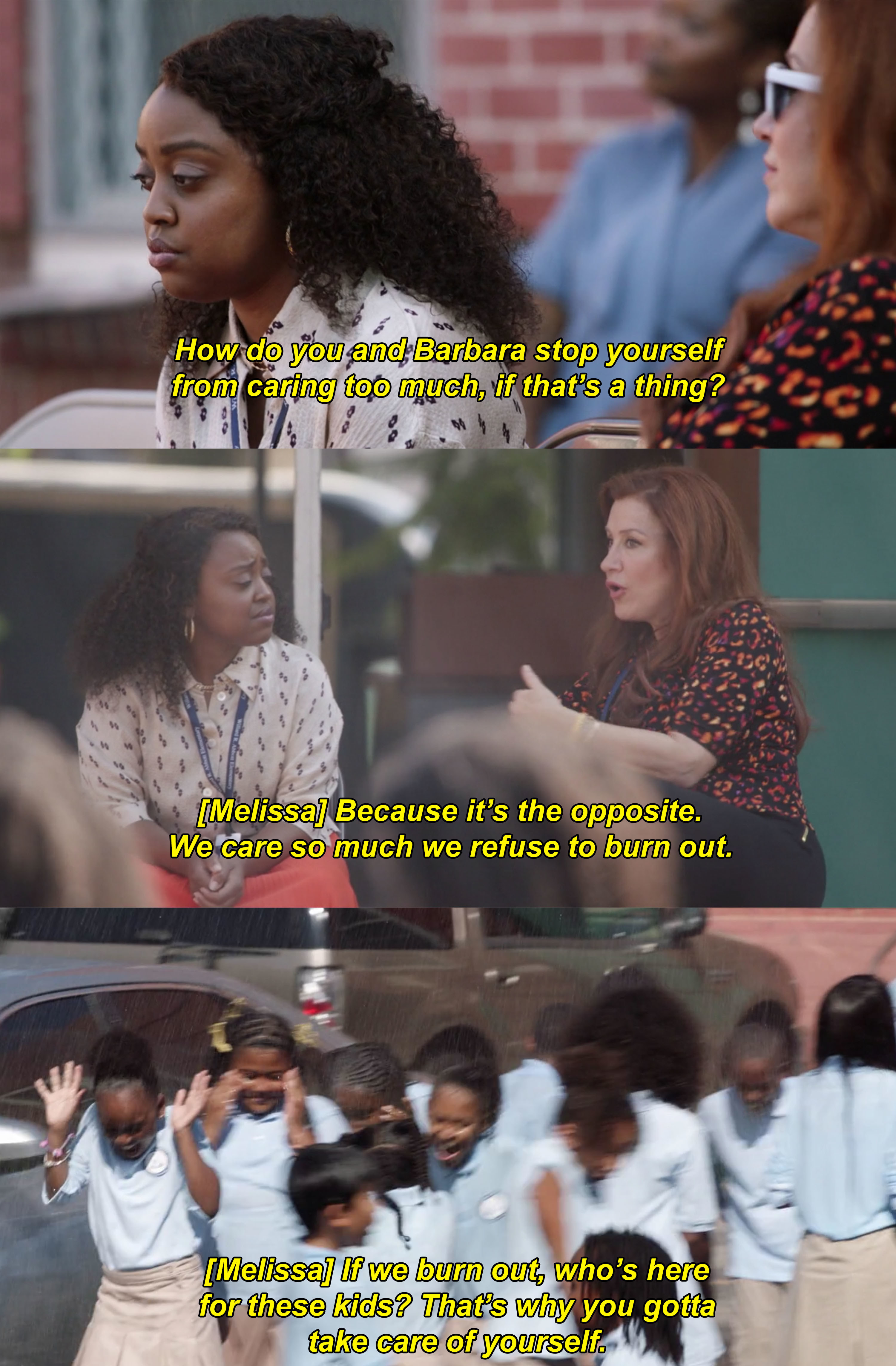 Just like so many of us, Quinta had an ambitious dream. Through drive, dedication, and a data plan for the Internet, she was able to reach so many people through a screen. And now, she's on a bigger one. At first, she was a meme. Now, she's got money.
She's come a long way and still hasn't forgotten her roots — to this day, she continues to meme.
You can quench your Quinta cravings by following her on Instagram and by catching her hit series Abbott Elementary on ABC (and the next day on Hulu).