I was recently transported back to 2009, the peak of the "indie sleaze" era, when I attended the Just Like Heaven music fest in Los Angeles. Headliners like MGMT, M83, the Yeah Yeah Yeahs, and even Azealia Banks took me back to listening to my blue iPod nano on the way to AP Calculus. It got me so sentimental and I thought, Where did I think I was going to be today when I was back in high school, over 10 years ago?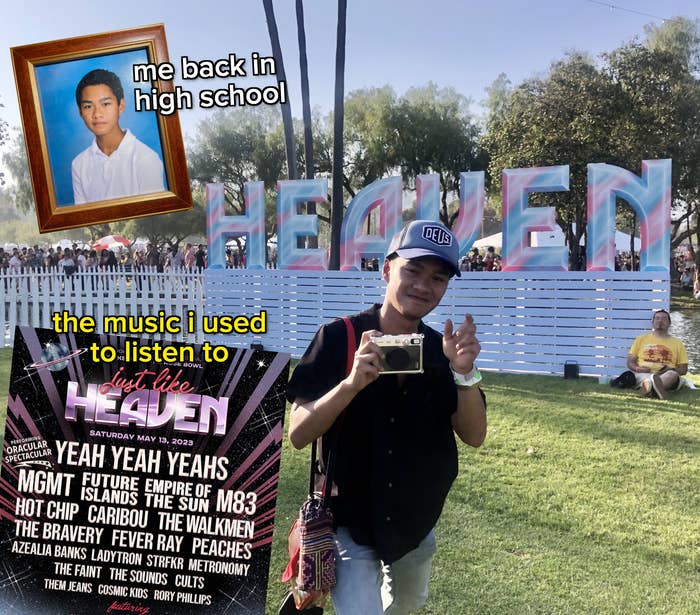 Since nostalgia and millennial sadness were in the air that day, I asked other adults (including a few Gen X'ers) at the festival who they thought they'd be by now when they were in high school, how they've changed, and what their biggest regret is. In exchange for their honesty, I drew these anonymous portraits of them. Here are their stories:
Note: Some names and identifying details have been altered for anonymity.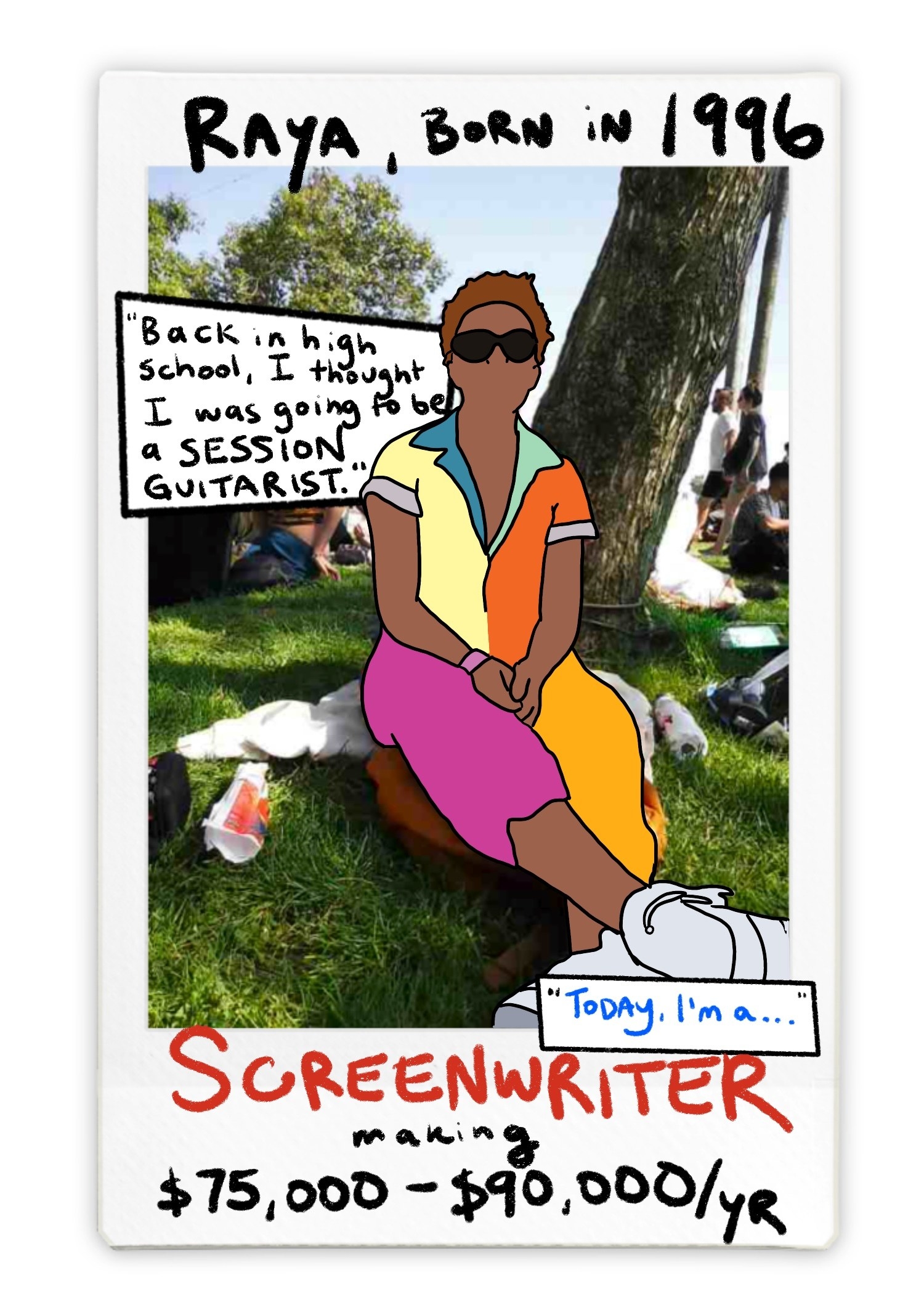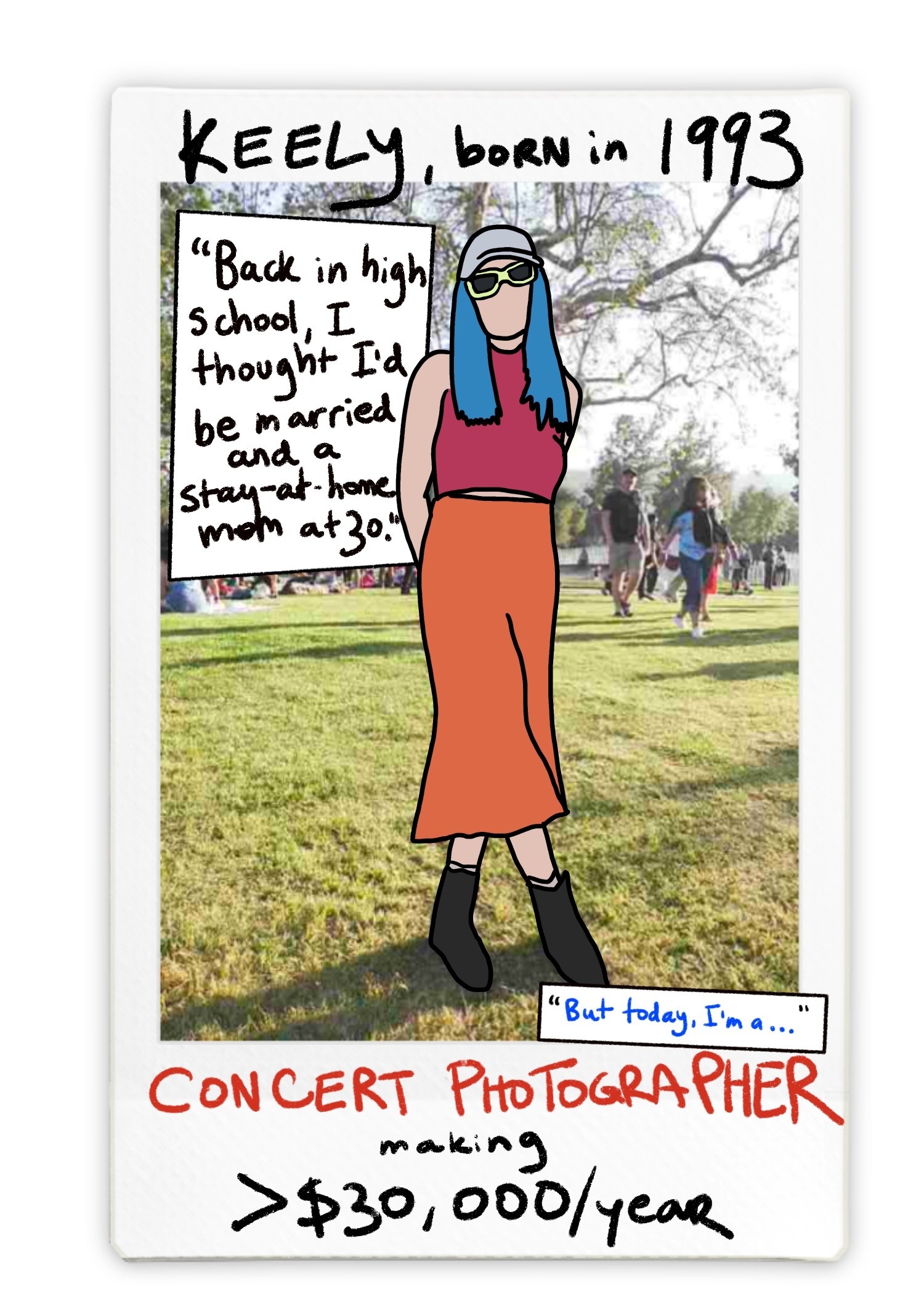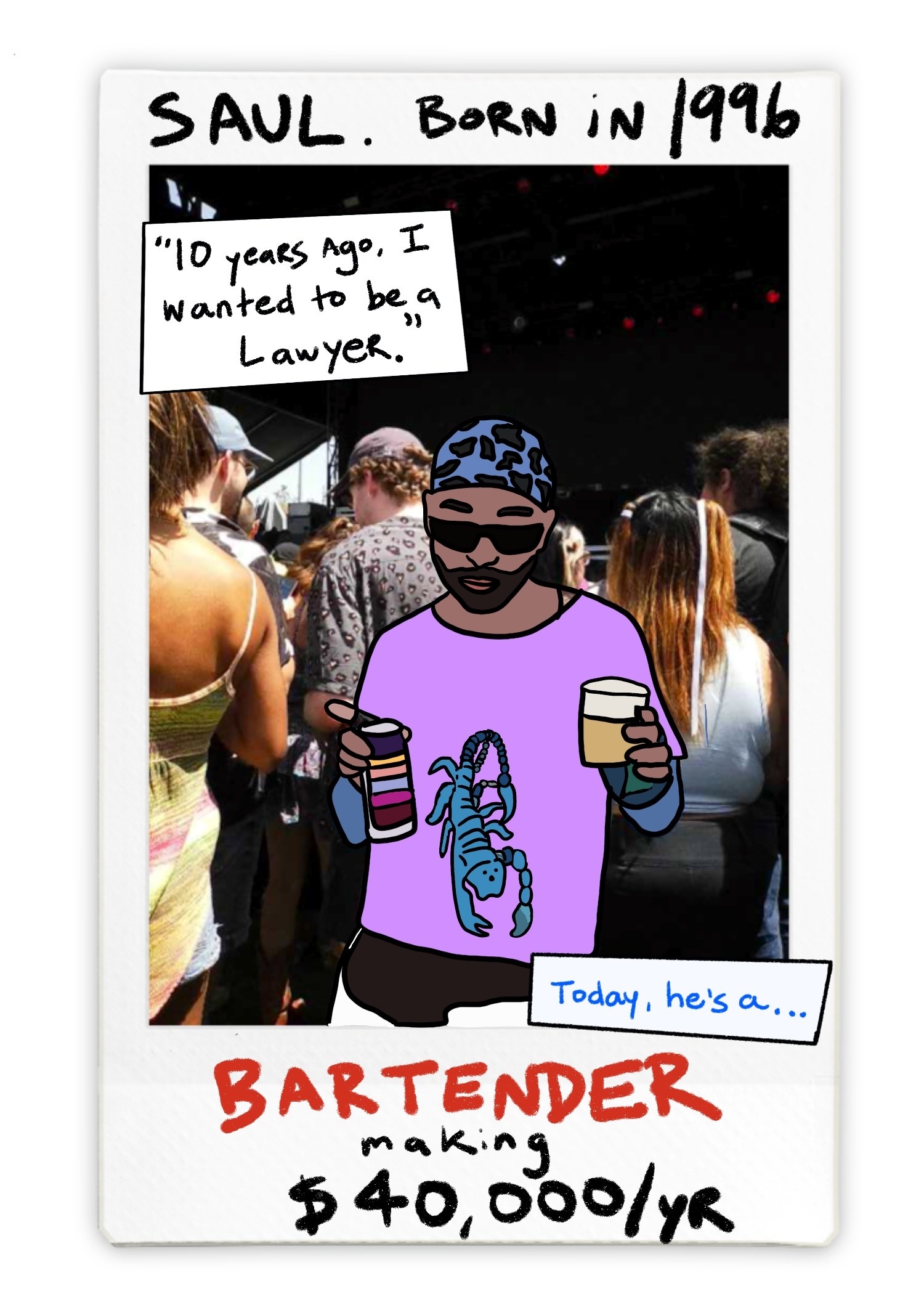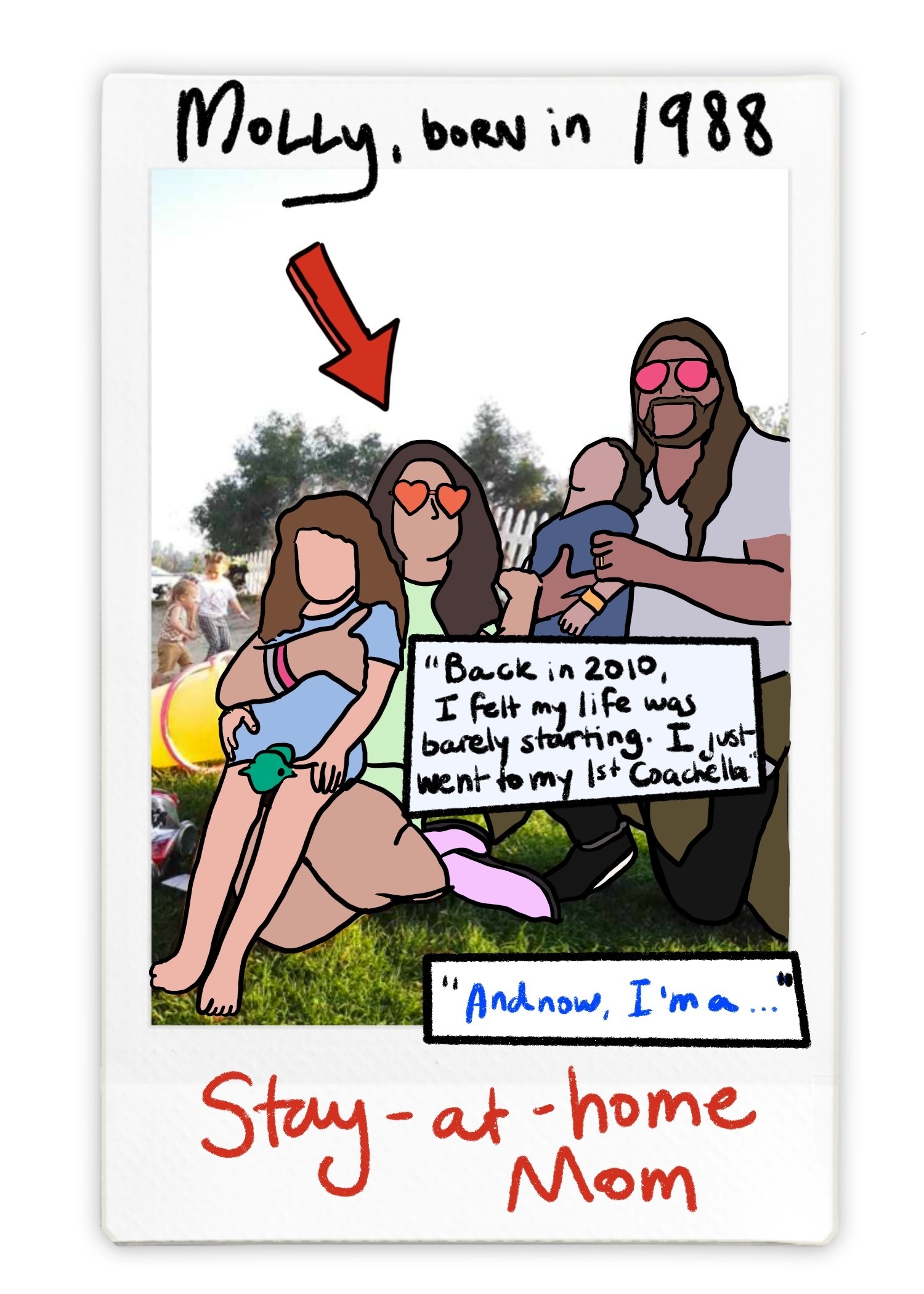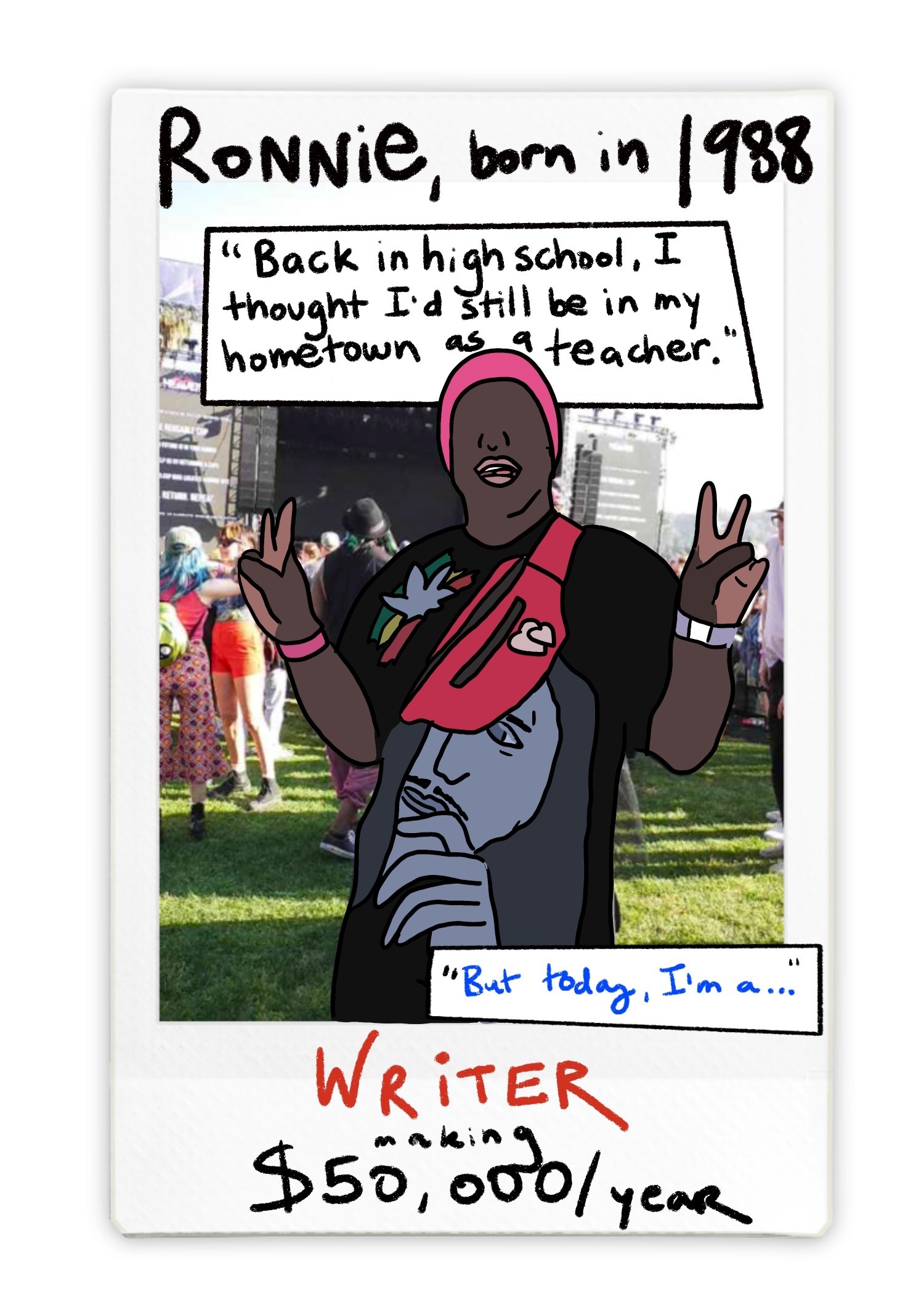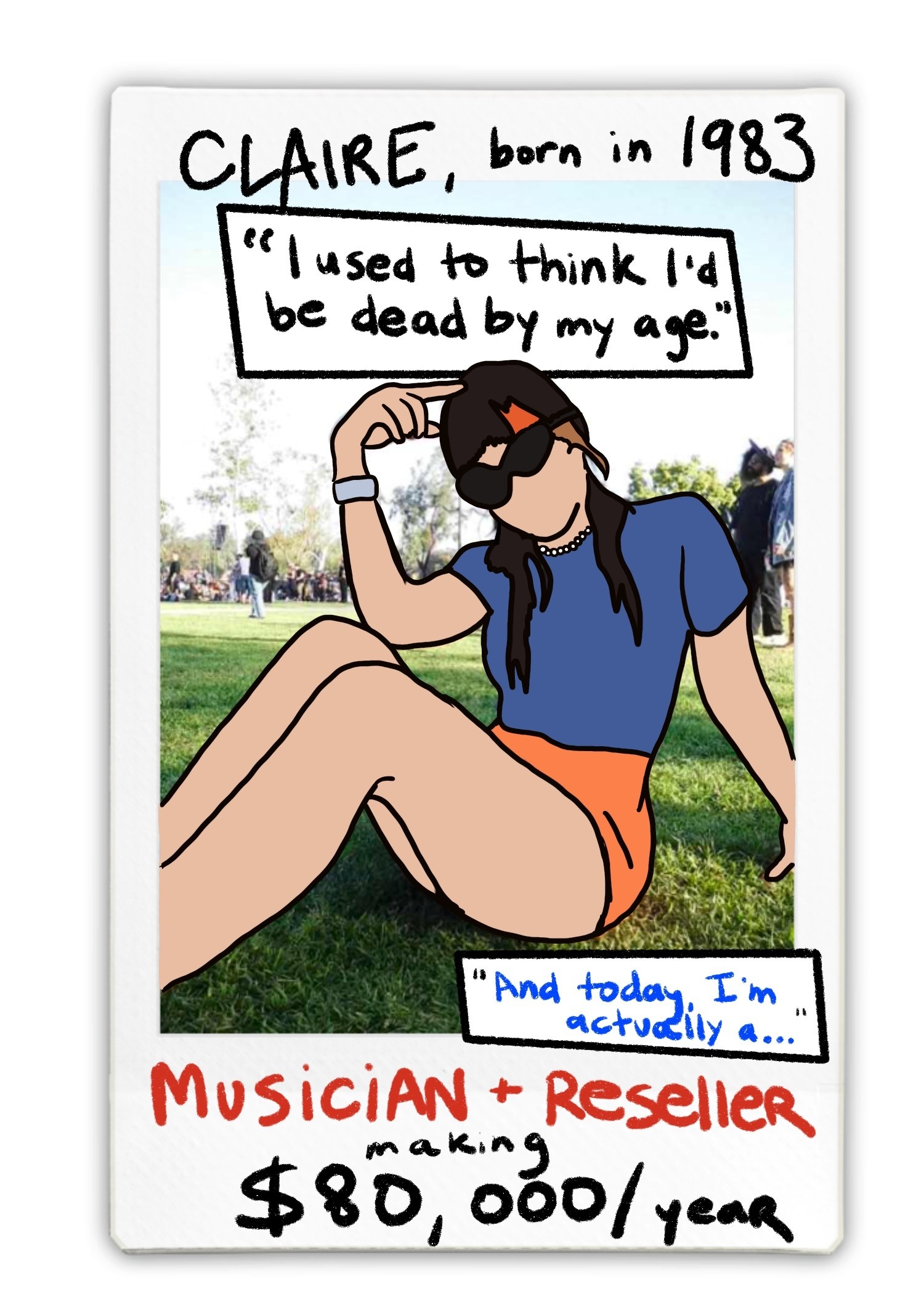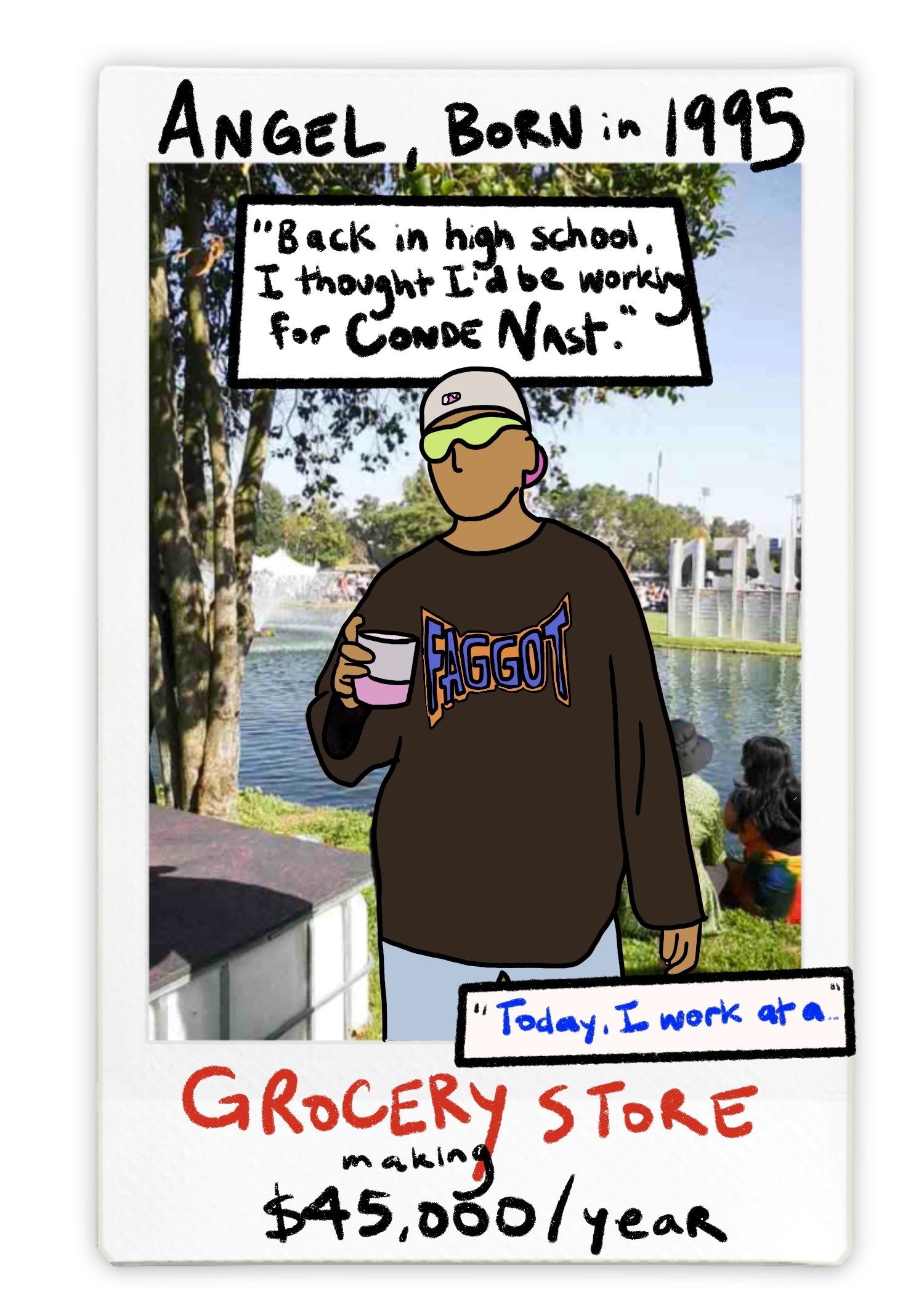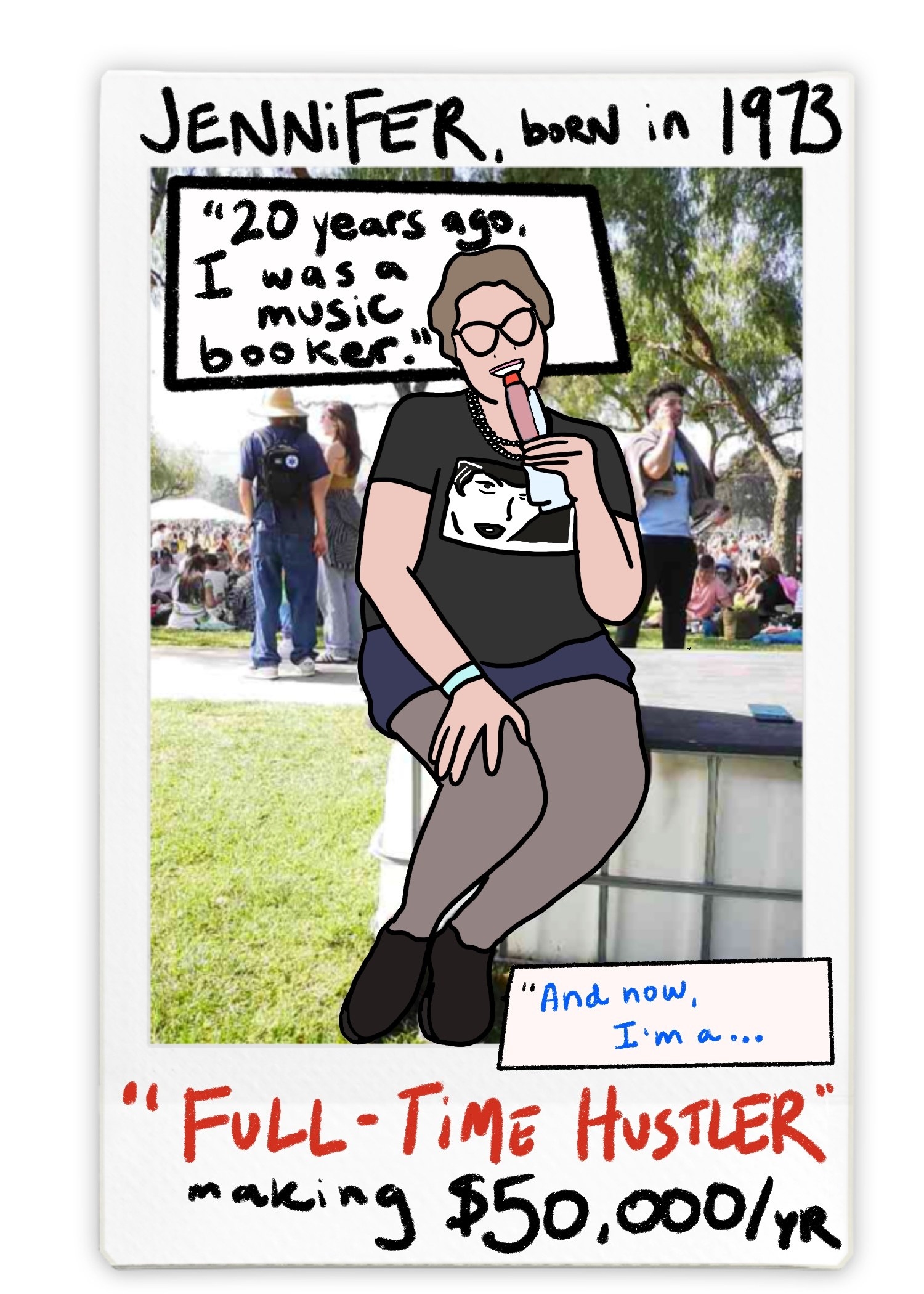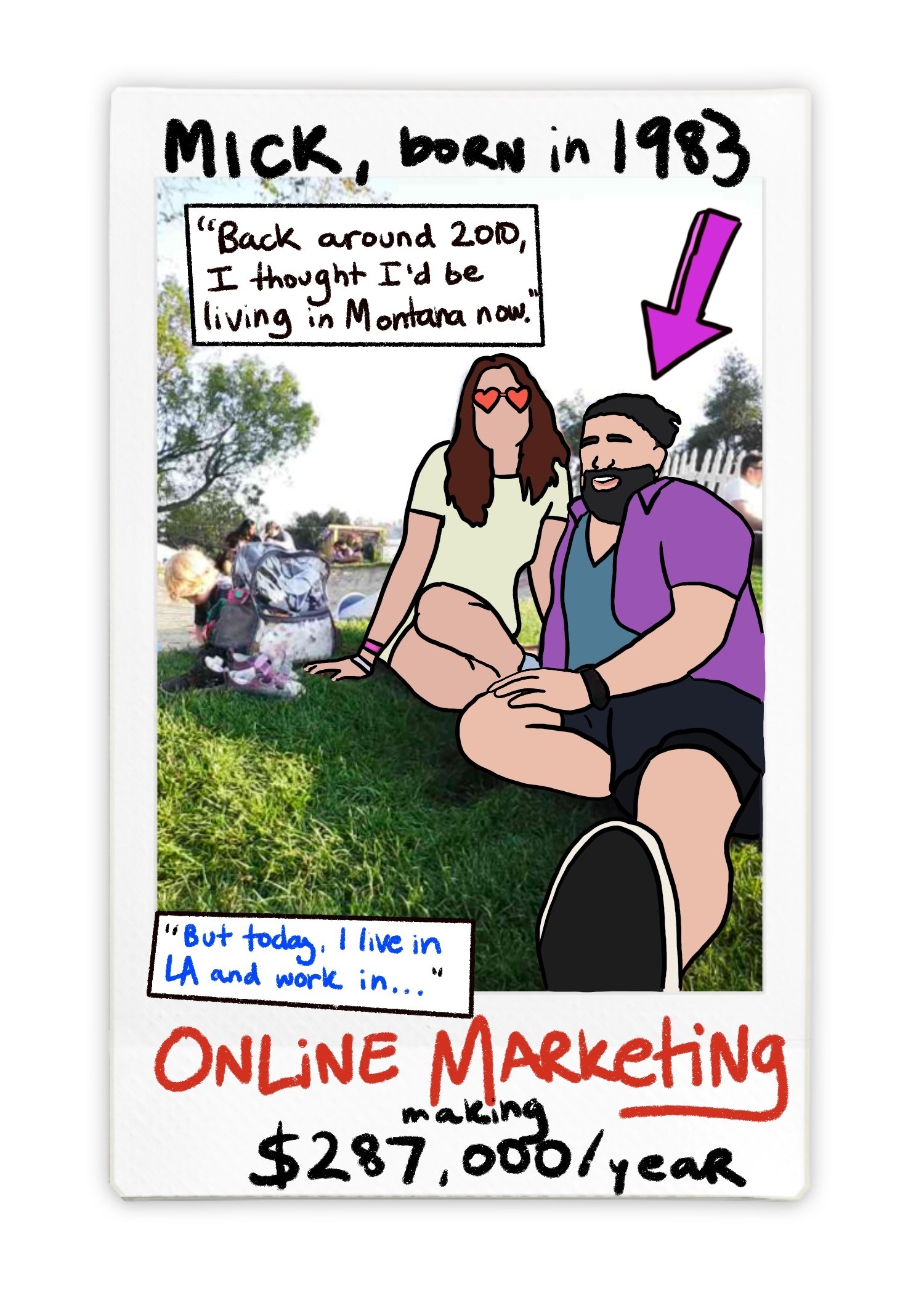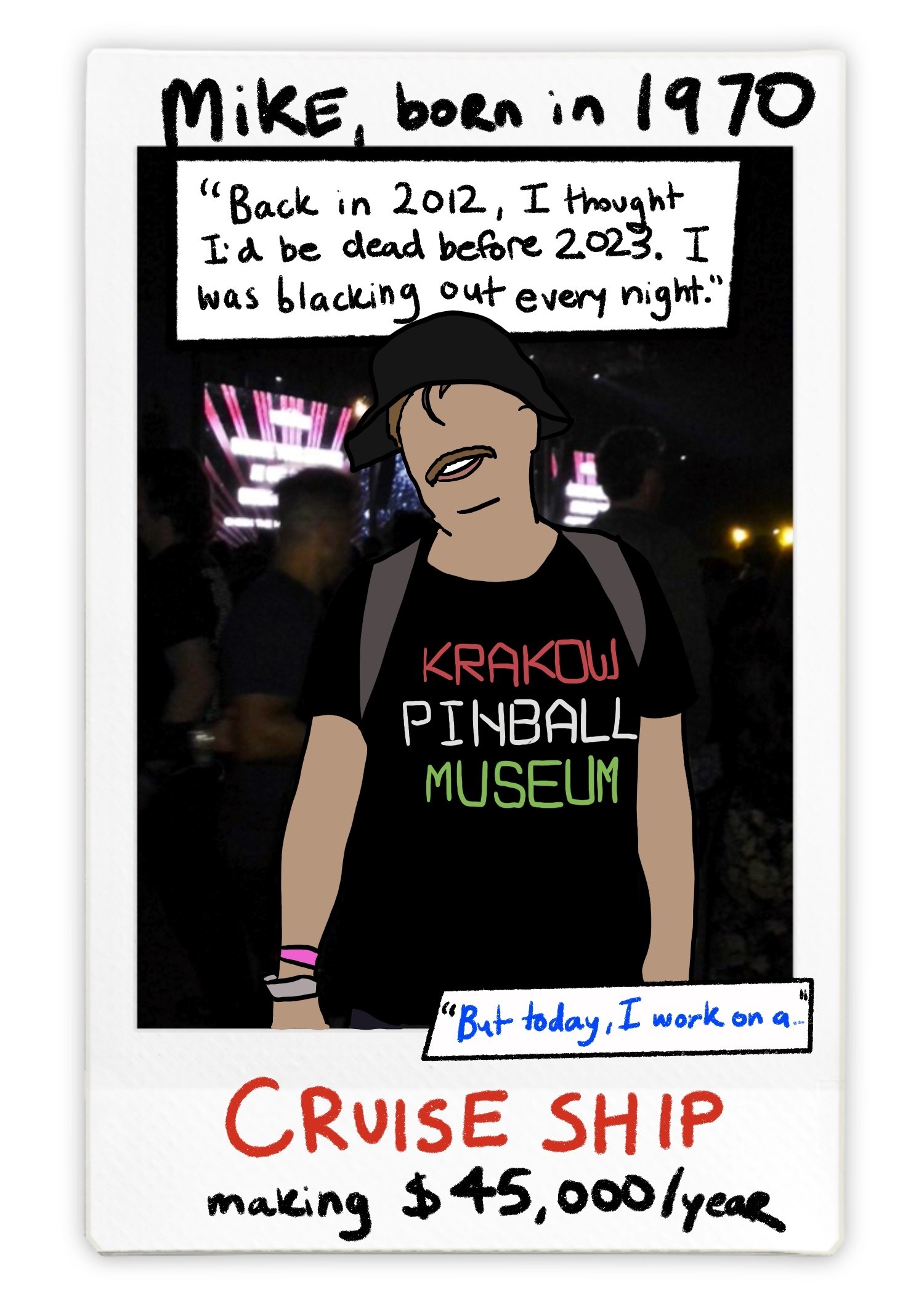 Where did you think you'd be now back in high school, and what does your life look like now? How do you feel about it? Share your slice of life in the comments.