Harry Styles brought disco to the desert one last time during his final Coachella Weekend 2 set.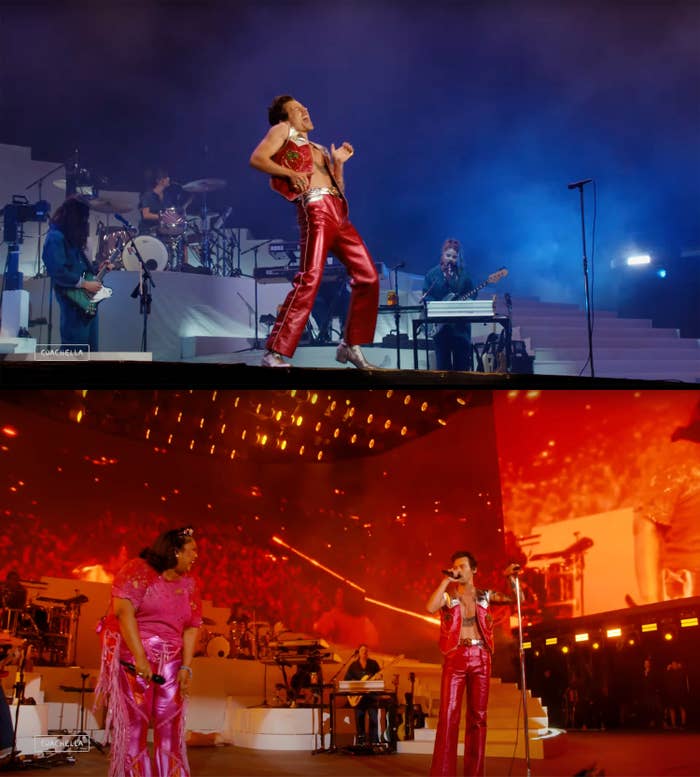 While the setlist was mostly the same as his Weekend 1 performance, there were some changes to last night's set. In addition to bringing out Lizzo this time, the "As It Was" singer was a lot more interactive with the crowd last night.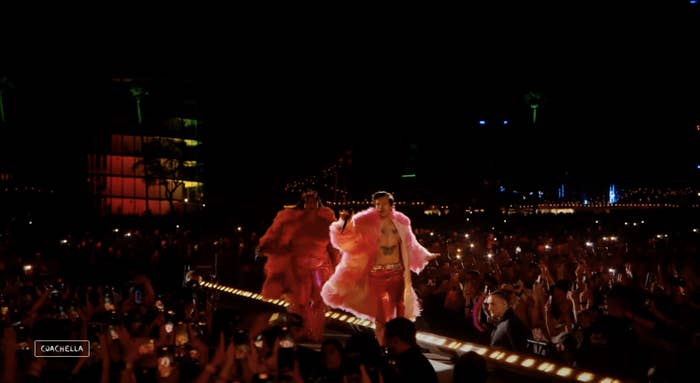 While performing "Canyon Moon" and "Treat People with Kindness," the Friday headliner skipped down the catwalk that extended into the audience and grabbed a few things that audience members threw on stage for him. He then incorporated them into his act.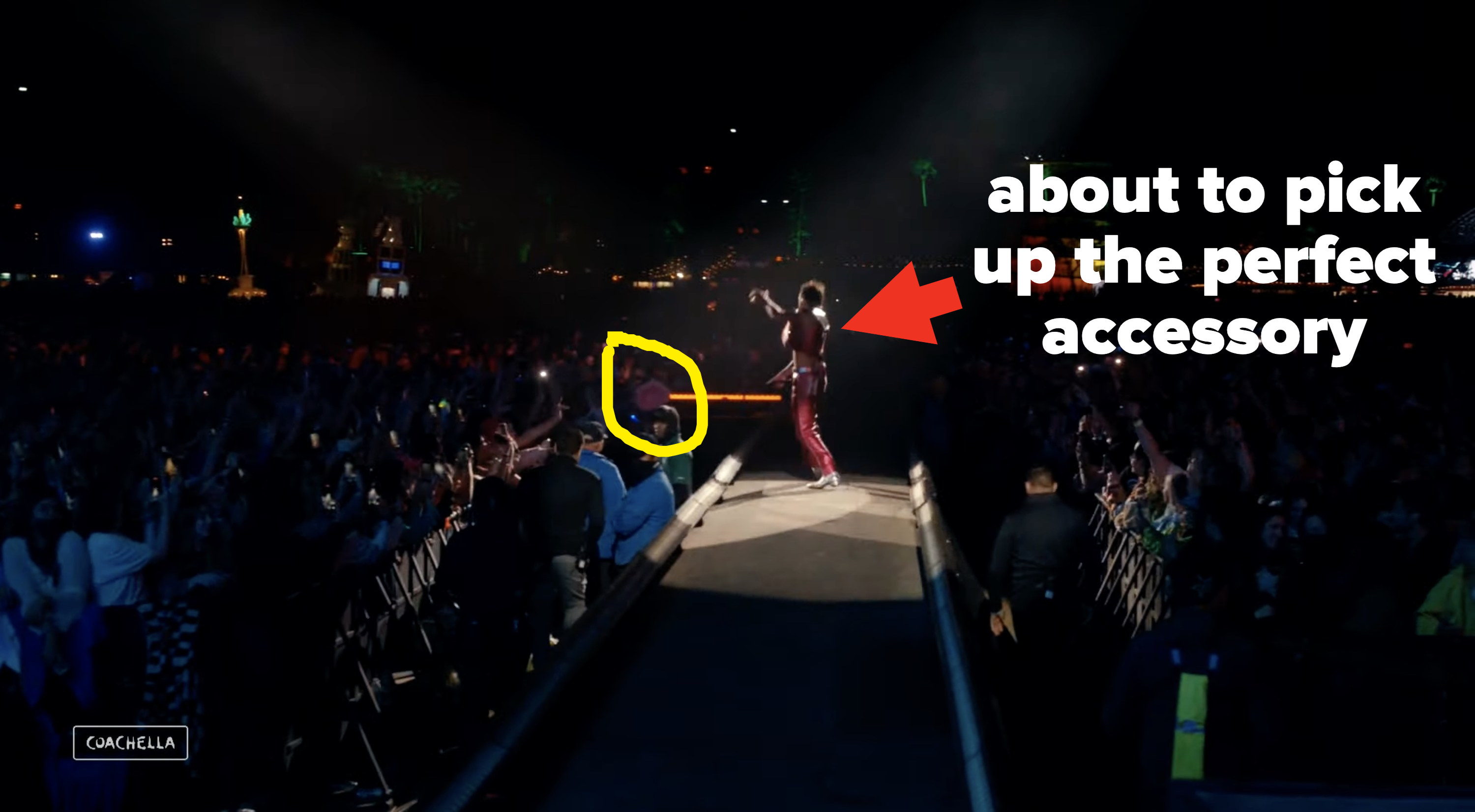 And y'all, the fan items he touted on stage either paired well as hell with his outfit or elevated his set! Here are the five things from the crowd that Harry showed off:
1.
This pink cowboy hat went so well with his Western-inspired outfit.
2.
The red sunglasses Harry donned as he rocked out with his trumpet players was actually a catch from the audience!
The specs added an Elton John kind of vibe to his outfit for the short time he wore them. And what made it even cooler was that he effortlessly caught the pair!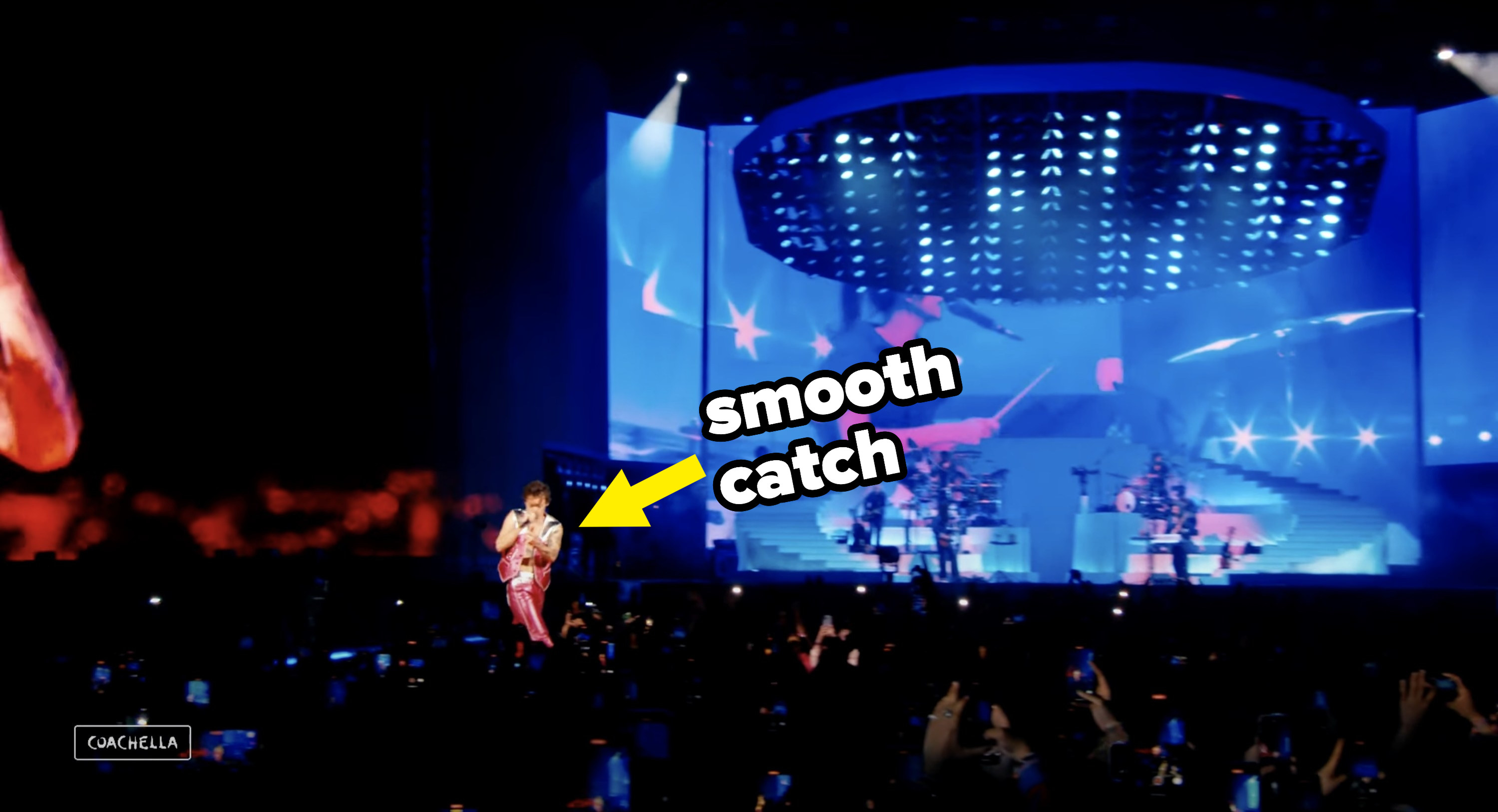 3.
It was a glorious moment when he swooped a Pride flag from the sidelines and proudly waved it for the Coachella crowd.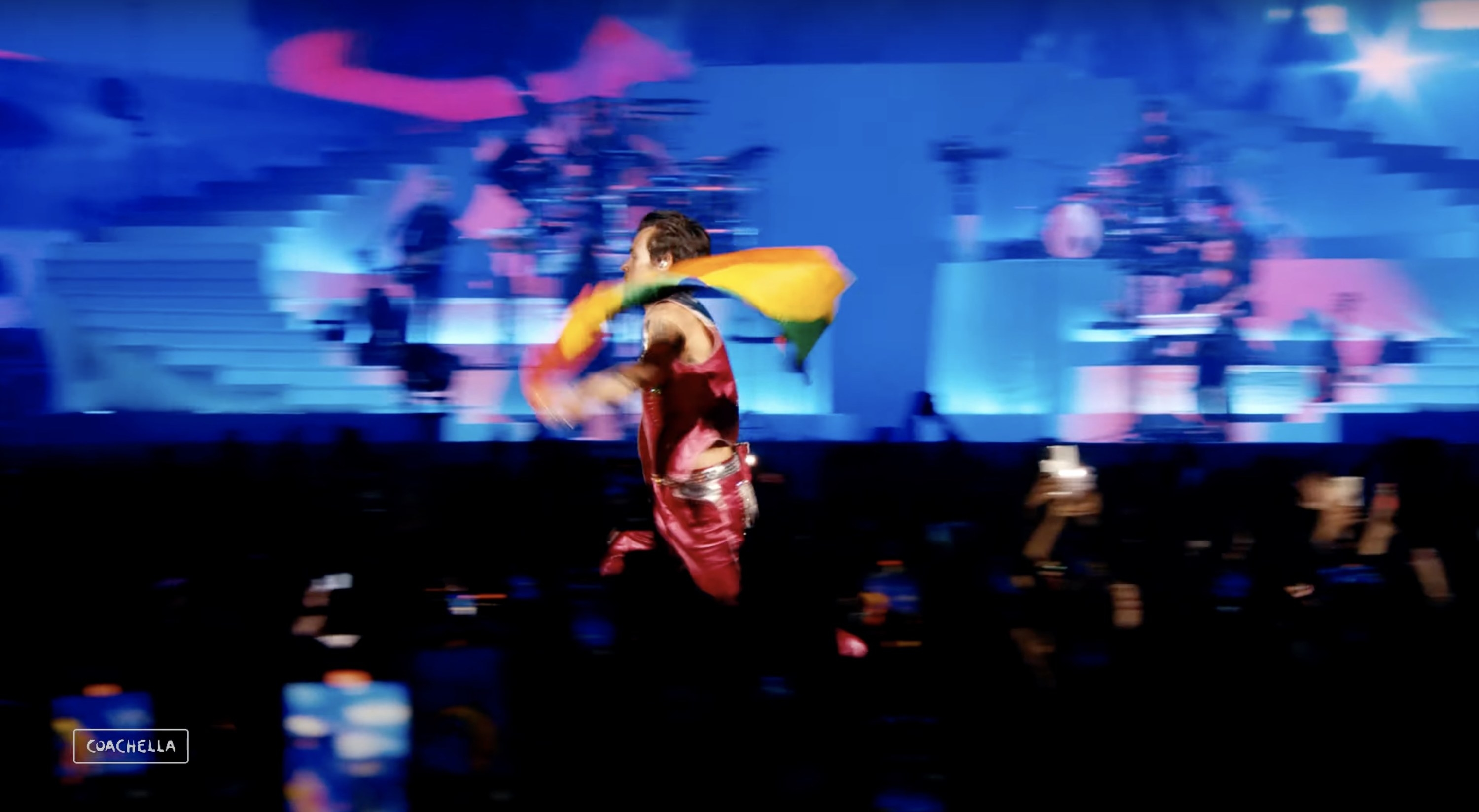 It never gets old seeing this symbol of equality in public places. And here it is against the famous Coachella backdrop!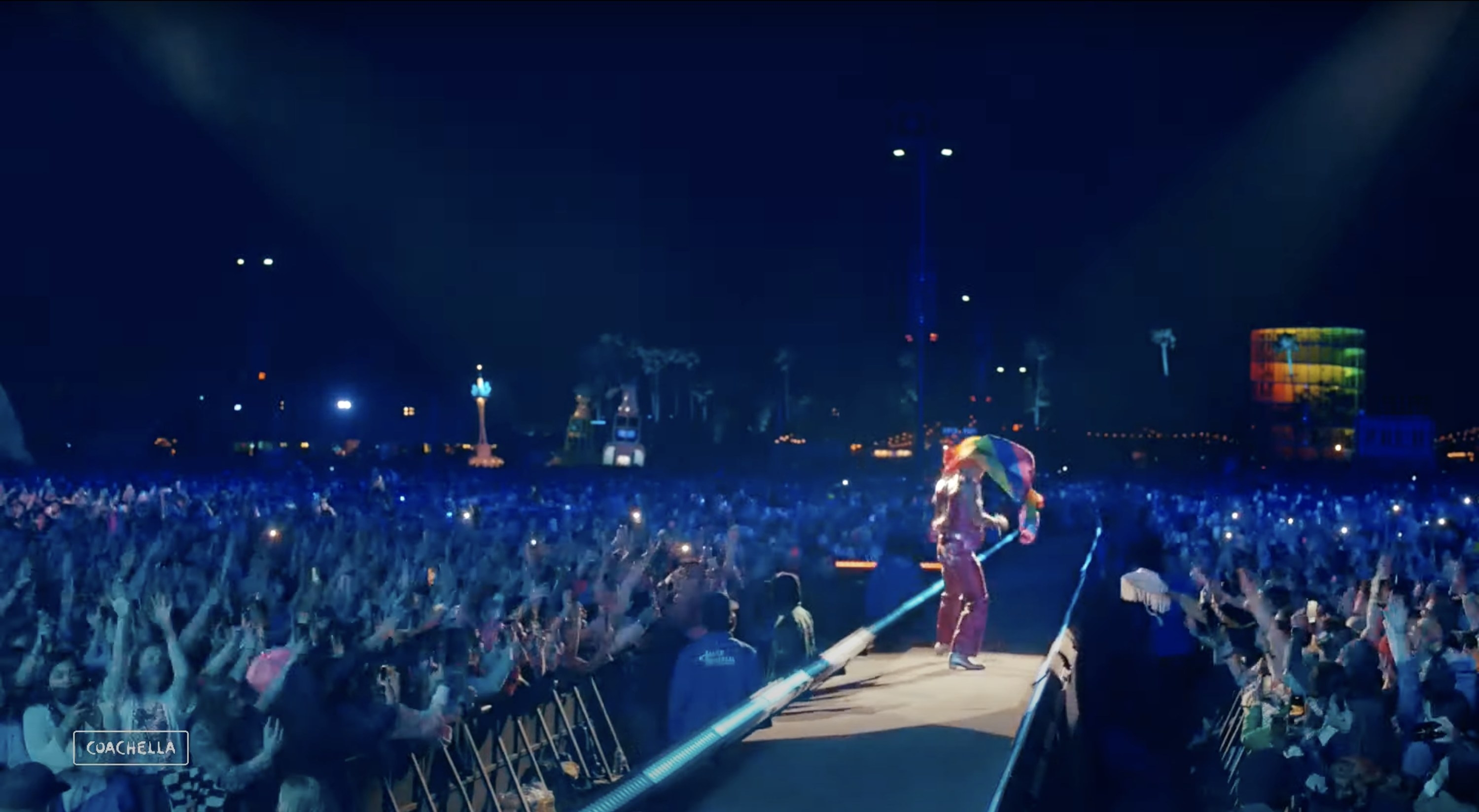 4.
Next, Harry swiped a pair of bunny ears from the crowd, and we're all super thankful for it.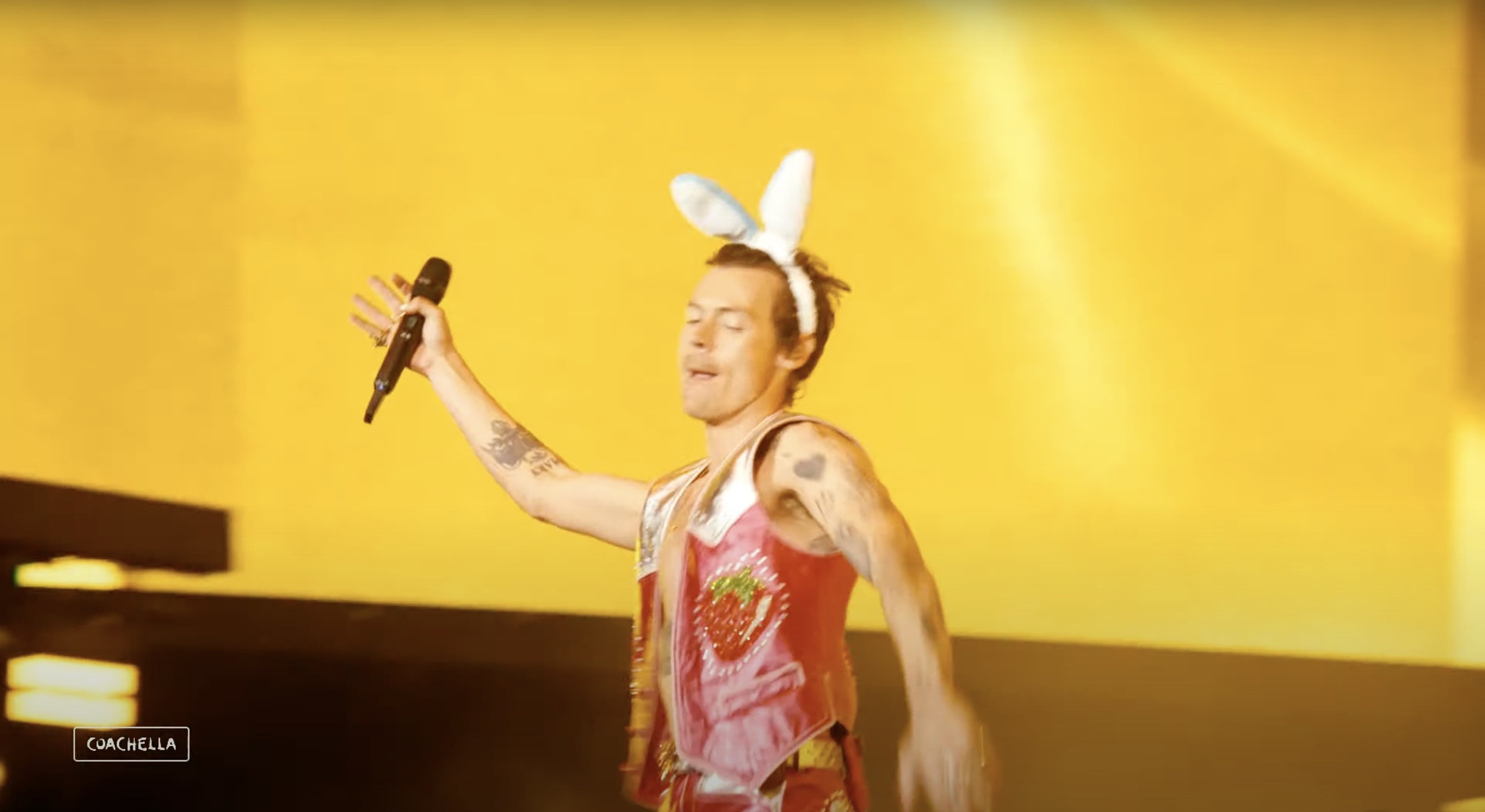 The bunny ears are likely a reference to his opening visuals of bunnies mating. I'm glad the fan brought the headgear, because Harry wearing bunny ears is truly a look.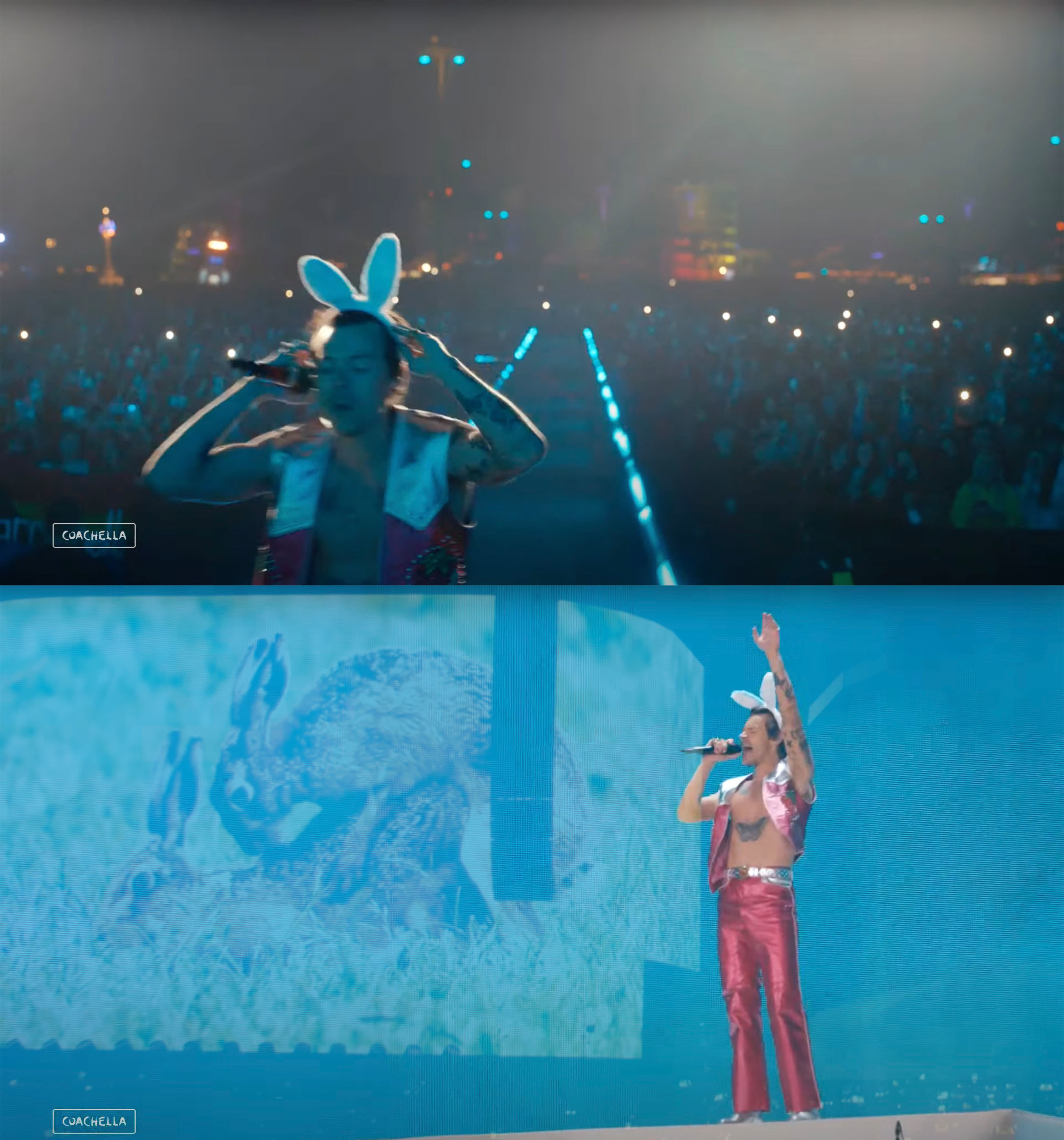 5.
And finally, the uplifting moment the pop star picked up a Black Lives Matter flag from the catwalk and held it high.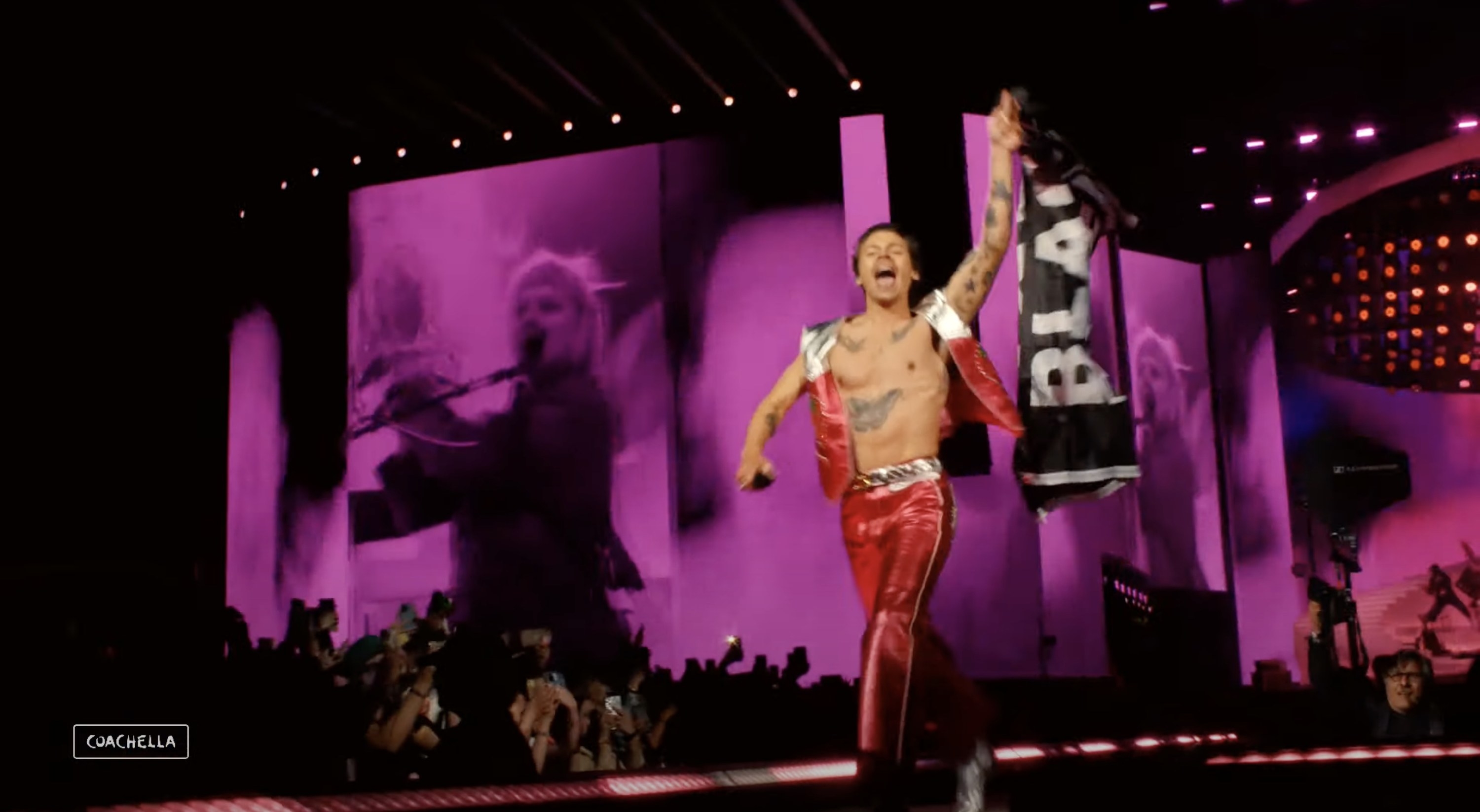 Harry tossed the flag into the air, and it soared down back onto the catwalk at an appropriately perfect moment during "Treat People with Kindness."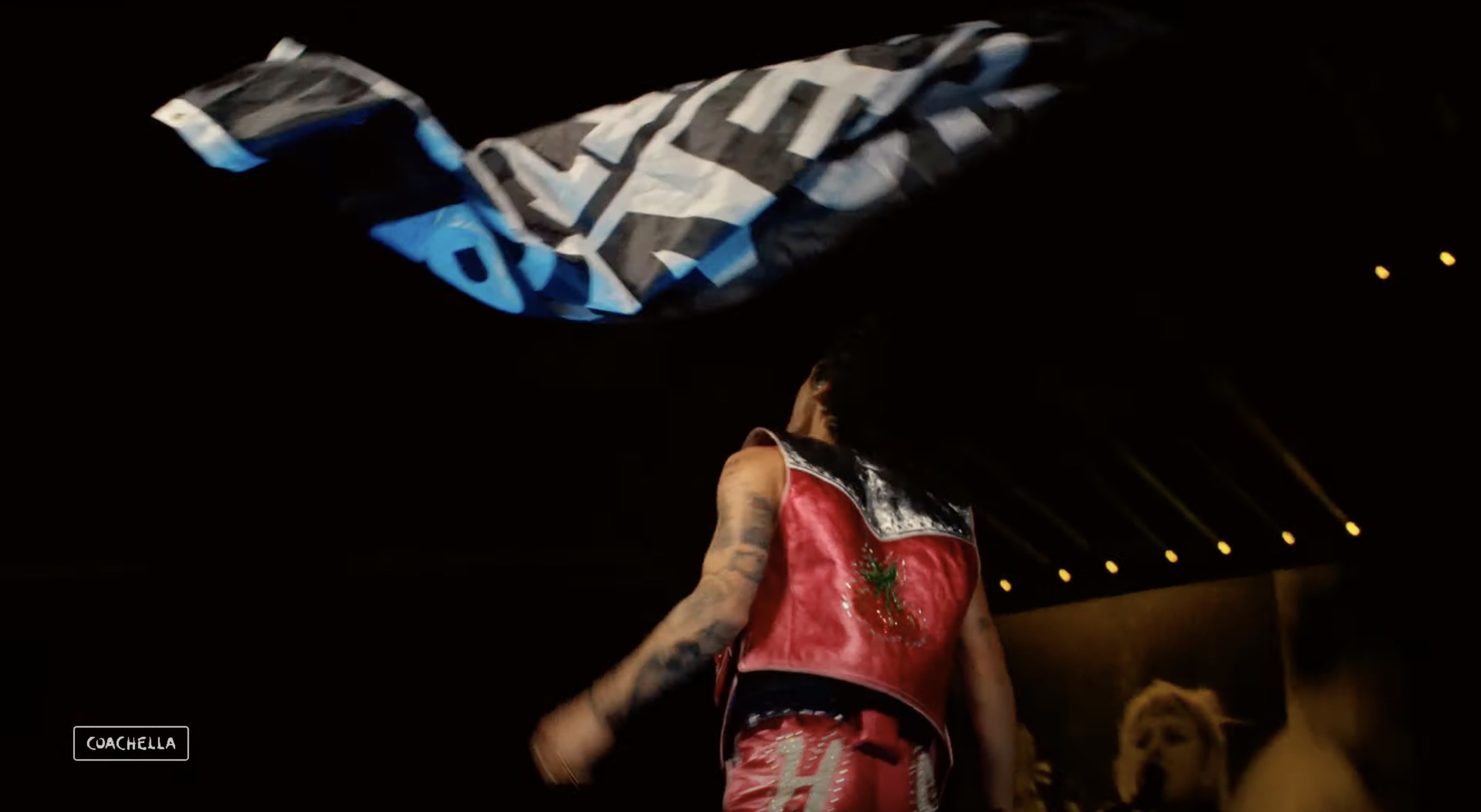 As Harry said, Coachella was a huge moment for him. So it was really sweet to see him bring mementos from his fans onto the main stage with him to celebrate.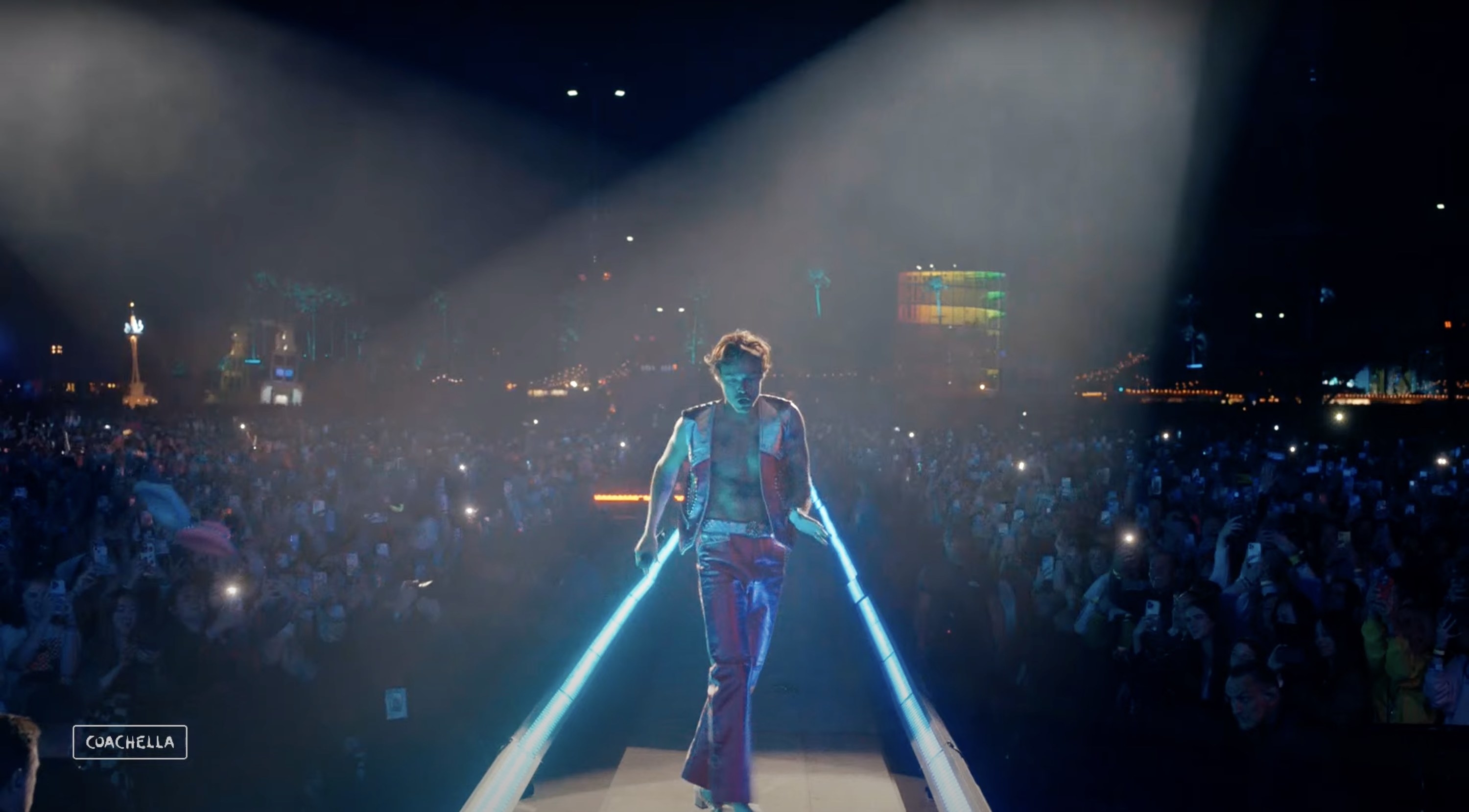 What was your favorite moment of Harry Styles' Coachella performances? Let me know in the comments.
And you can catch Harry's set and other Coachella performances through their official livestream!