What Haircut Should You Actually Have?
You could really wear ANY type of hairstyle, but your delicate sensibilities and natural grace would really be suited to a shorter hairstyle. You have much better things to do, whether it's daydreaming or writing the next Great American Novel, than to be fiddling with your appearance so a low-maintenance hairstyle would really suit you best.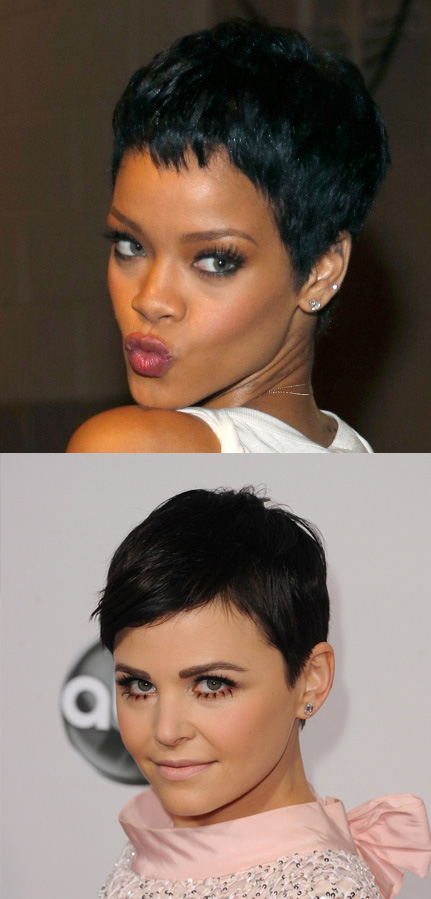 You need a long, flowing mane to go with your chill vibes and free spirit. But despite your carefree attitude, you feel things incredibly deeply and don't respond well to change. Which is why once you've got your long, beautiful hair, you're very unlikely to ever change it.

You got:

a short crop with swoopy bangs.
You're brash and impossibly charming, which is why you need a stylish, modern haircut to suit your awesome personality. Everyone around you will be elated to see how much better they can see your animated and entertaining facial expressions with your new short hair.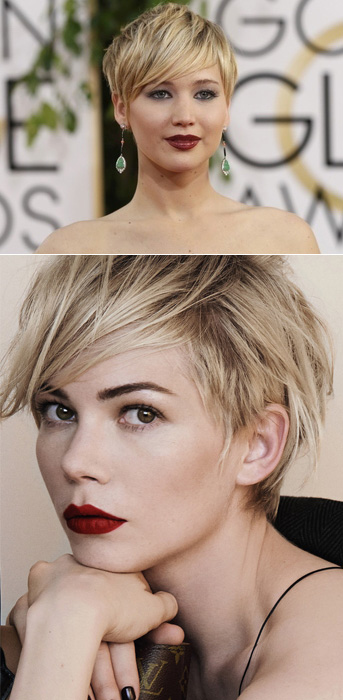 You got:

the long bob, or the "LOB."
Never sitting still, you're one to follow the zeitgeist, which is why you need a trendy haircut to go with your fashion-forward aesthetic. From Beyoncé to Lily Collins to Rihanna, every modern style icon is sporting this cut. You're next.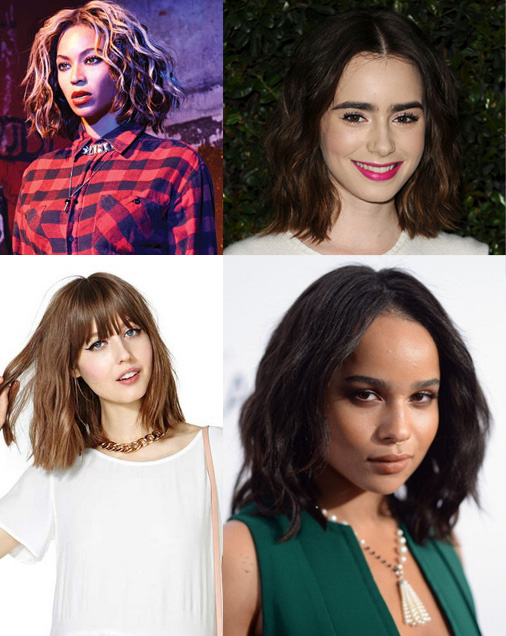 Mysterious and kittenish, you're an enigma wrapped up in an enigma. Which is why you never want to give anyone the benefit of looking into your eyes and knowing exactly what you mean or what you're thinking. A blunt curtain of fringe will frame your face and preserve your aura of inscrutability.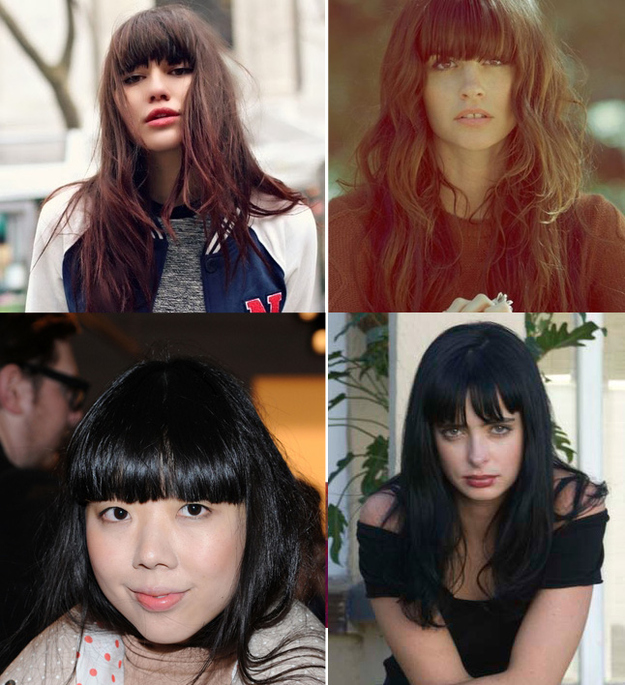 You got:

a wild, curly mane.
You're the least pretentious person on the planet. You exude an innate confidence, which means you never have to try hard to be super cool. However your hair grows, there it is — although you're not above spending the time and money it takes to look your best.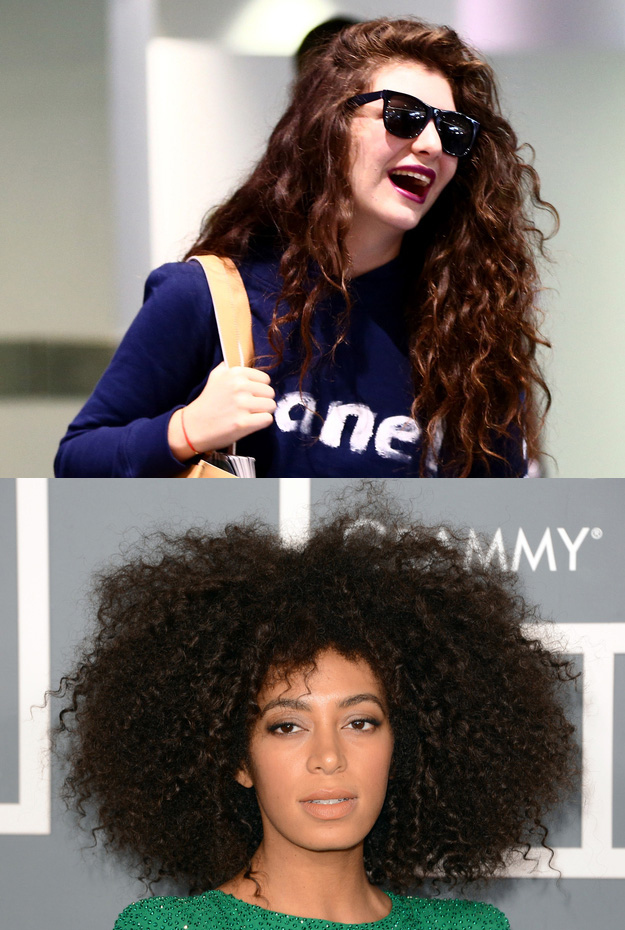 Frenetic and unwieldy, you're completely unpredictable. You're the first one to start the party and the last one to leave it. But every up has its down for you, as moodiness can sometimes take its toll. The second you're sick of this look, you'll be shaving your head.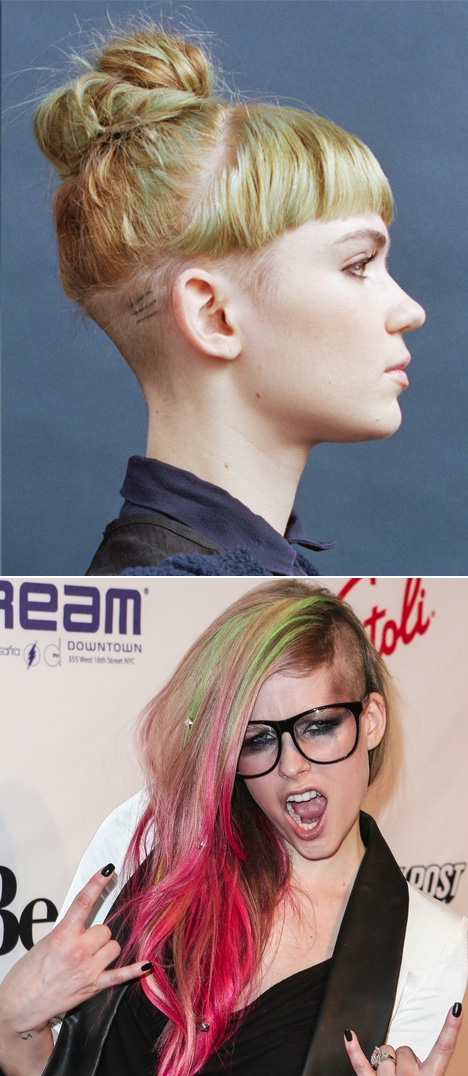 You're a hard worker with big ambitions, which is why you need a low-maintenance cut that can look polished with minimal effort. Never mind fussy hairstyles and blow-drying — just a tuck behind the ear is all you need to look your best.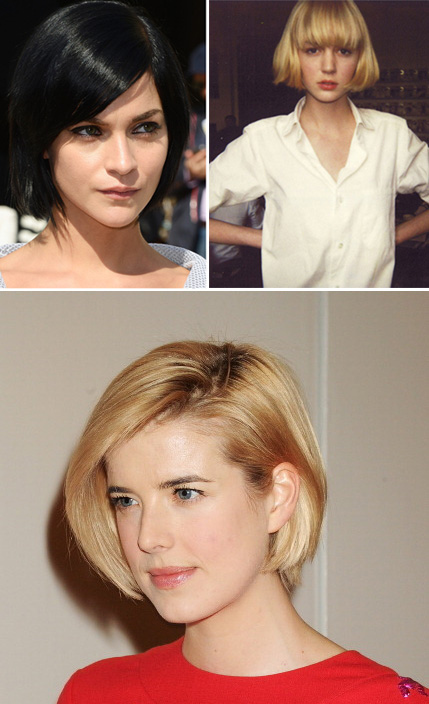 You're eccentric and forever imbued with a childlike sense of wonder. Your friendly and adorable personality needs a haircut that's just as cute to match.