1.
First off, it's super hard to actually plan for what you need when you're in panic-buying mode and trying to get in and out of the grocery store as fast as possible. I've found a lot of inspiration in seeing smart, food-savvy people posting their self-isolation grocery lists for new ideas of what to add to mine.
2.
Know what your longer-lasting produce options are, and buy things like canned tomatoes (for throwing together sauces) and apple sauce.
3.
You'll want lots of long-lasting, shelf-stable foods.
4.
Here are all the long-lasting fruits and vegetables, complete with storage advice.
5.
And if it's easier to just think about grocery shopping in categories, use this chart.
6.
For the more discerning palate, here's some advice on what vegetables actually taste good frozen.
7.
You might not ordinarily be a meal planner, but if you're finding your grocery shopping and meals to be haphazard, you might want to consider a shopping organizer sheet like the one below.
8.
The following sheet is an easy-to-follow guide for people who might want to just throw together meal "bowls."
9.
Do a big reorganization of your refrigerator to ensure your foods last as long as possible.

10.
Better plan your meals, transitioning from fridge to freezer or vice versa, based on this meat storage chart.
11.
Here's a great, easy guide for storing fruits and vegetables.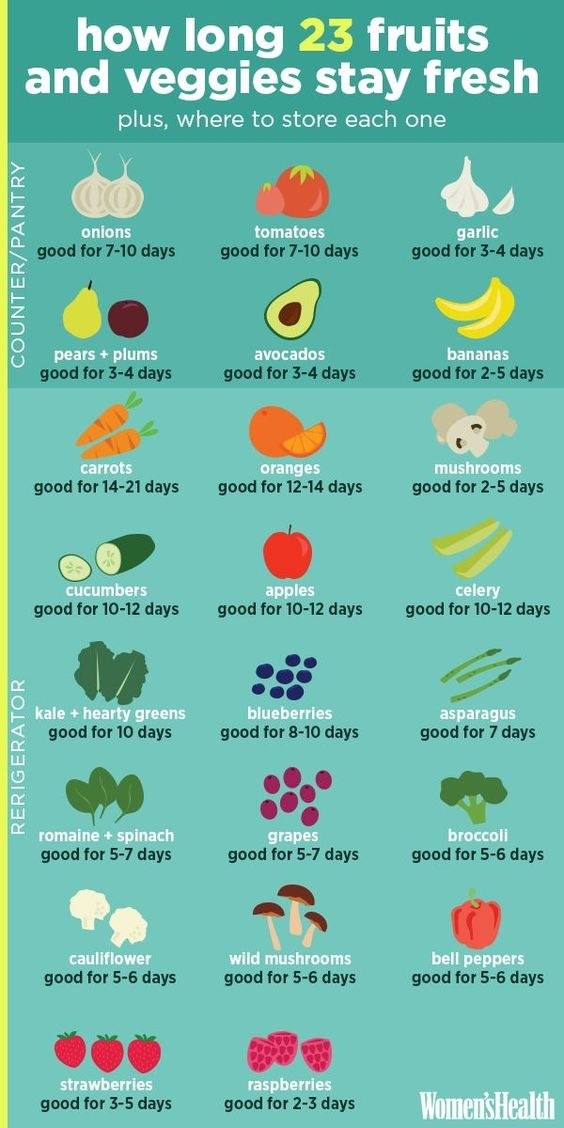 12.
For anyone who is doing lots of delivery and take-out, here's a great guide on how long your leftovers will keep for.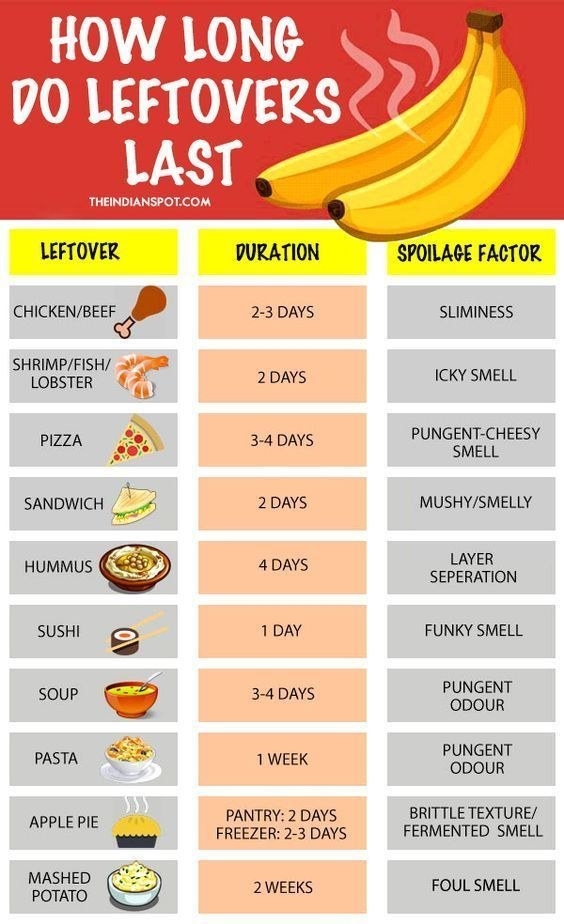 13.
Here's how long food can be kept in the freezer for.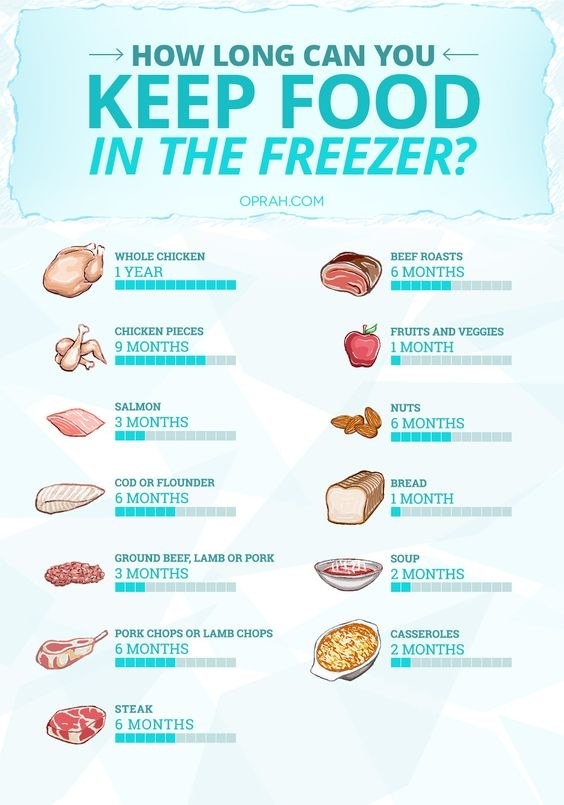 Here's a hot tip for freezing meat: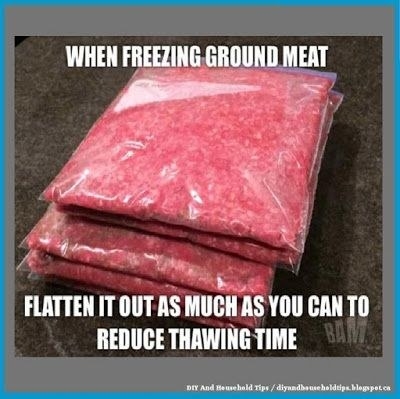 14.
For anyone who is freezing their own vegetables and fruits, this printable is incredibly helpful with its easy instructions.
15.
If you're buying a lot of bulk dried beans, this is a great handy cooking guide.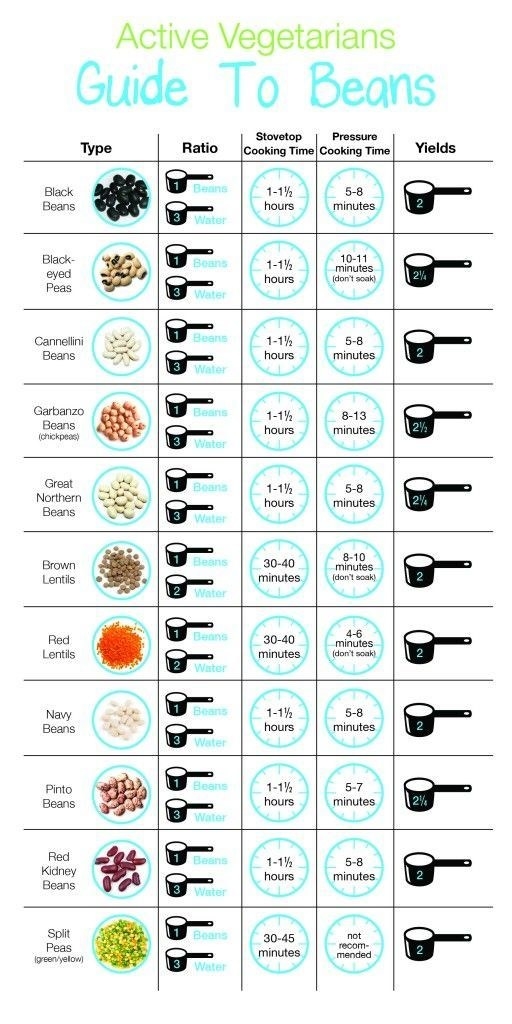 16.
The rest of this post will show you some easy, non-recipe, visual guides to meal prepping and simple meals.
17.
Here's a taco meal prep using a lot of longer-lasting food ingredients.
18.
You might have many cans of chickpeas lying around so here's how to get creative with them.
19.
Here are meal ideas that don't require reheating.
20.
If you're still trying to maintain a keto, low-carb, or gluten-free diet, here are some creative ways to make sandwiches.
21.
And, as we look for variety in feeding ourselves and attempting to work with what we've got stockpiled, here are some creative sandwich ideas (especially if you're vegetarian).