Note to readers: BuzzFeed has not tested out these hacks, so we can't confirm that they all work.
OK that was hard to explain, but you really need to just watch the video to get it.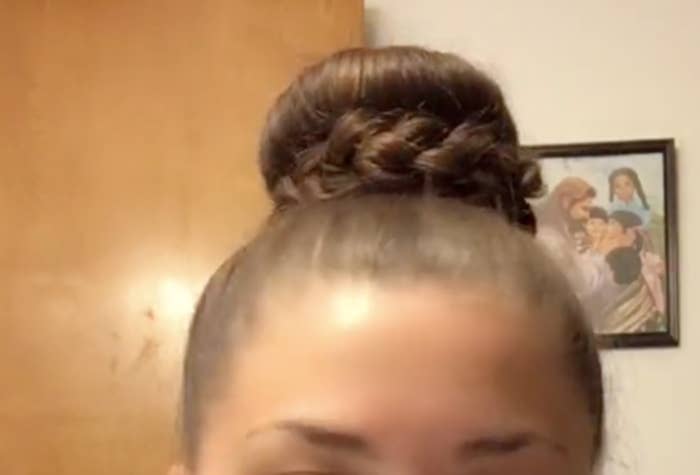 2.
When using a curling wand, always hold it right side up, not upside down, and don't let the ends touch the hot part.
For beachy waves, you want straight, not curled ends.
3.
To get a super full-looking, bouncy ponytail a lá Ariana, make two ponytails and knot them together.
Again, it's hard to explain, so just watch the video!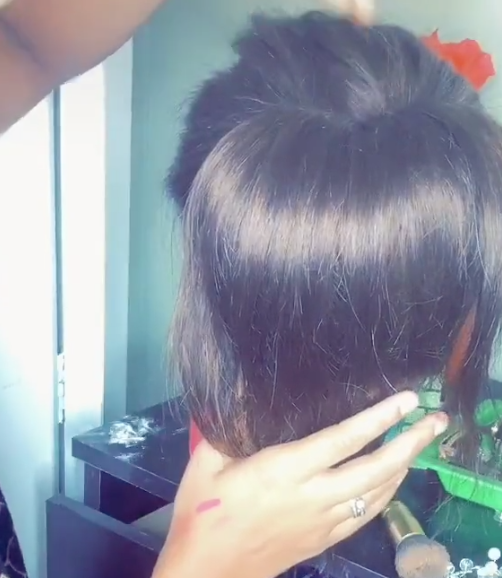 4.
Use your boyfriend's beard balm if you want to do a no-heat wavy hairstyle in a pinch.
5.
This is the "definitive" VSCO girl hair bun, in case you were wondering what the official stance was.
It involves a "fanning out" of the bun and a scrunchie, of course.
6.
For a variation on the half-up ponytail, make four little knots instead.
Here's a little preview of the finished look.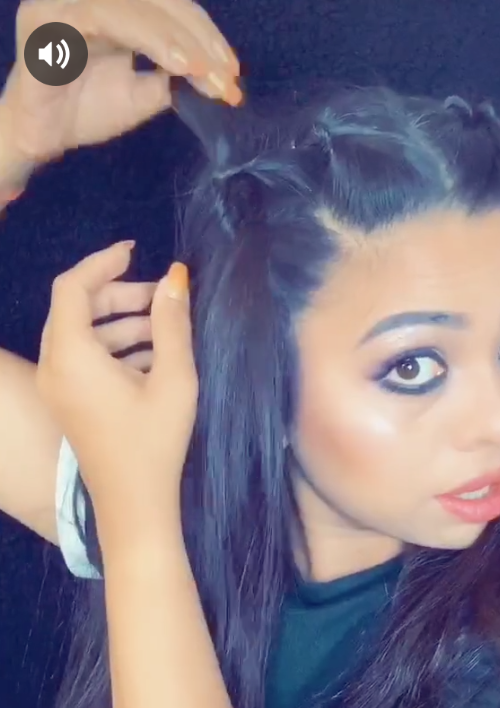 7.
You can also tuck the little knots into your ponytail for another clever, easy, and polished variation on a basic hairstyle.
Here's an idea of the finished look.
8.
This one-swipe hairstyle using just a simple hair comb is frickin' genius and effortless.
Literally takes two seconds. Bring back the hair comb!
9.
See how this girl manageably creates beachy waves using a flat iron on very long hair, by putting it in two pigtails first.
10.
Now see how this girl got some Lana Del Rey-esque waves using a flat iron.
11.
This trick is so no-brainer and dead simple, but pulling your bangs out after putting on a stretchy headband makes all the difference.
12.
It works with a bandana, too.
Always put your hair in a pony first.
13.
Here's another that's so simple you'll wish you'd thought of it: Bangs getting in your face? Too long to fit into a ponytail?
Tuck them into your headphones, people!
14.
Mix together some cocoa powder with baby powder for the perfect dry shampoo if you've got a dark roots + oily hair combo going.
15.
Go from long to shoulder-length hair using this string trick.
No, it isn't that practical, but will come in handy when testing out new hair lengths before your next haircut.
16.
For that classic #horsegirl look, braid under your chin and then ✨flip✨.
17.
Place a thin scarf over your hair and braid over both sides to create no-heat waves while you sleep.
18.
This double bow is pretty much the cutest hairstyle ever, especially for the holiday season or any party, really.
Cuteness.