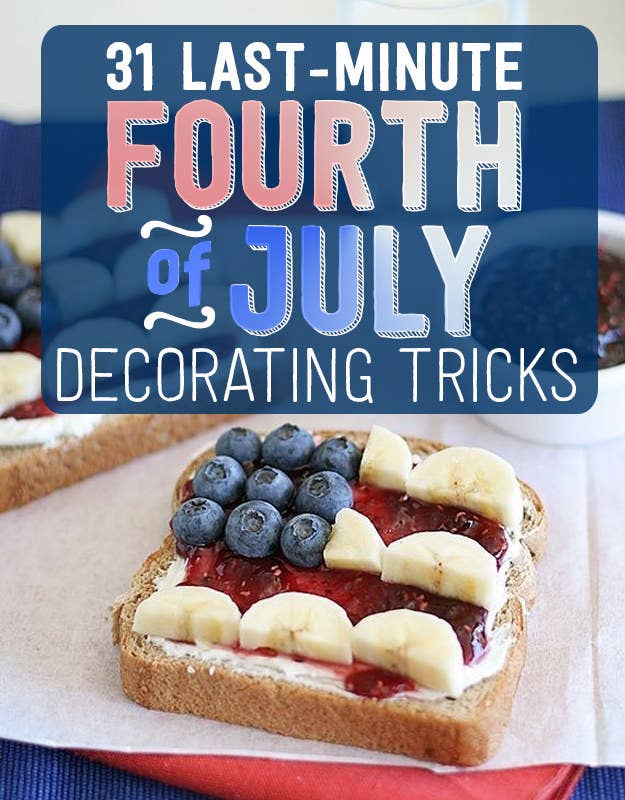 1.
Decorate a cake with raspberries, blueberries, and white chocolate chips.

2.
These are the easiest pie tartlets ever, especially if you use store-bought refrigerated pie crust.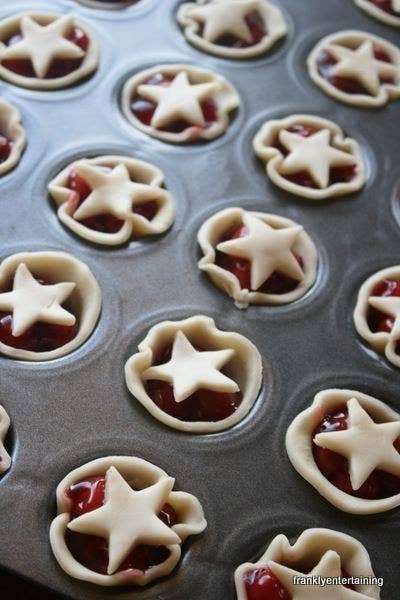 3.
Use red, white, and blue candy corn to embellish cupcakes.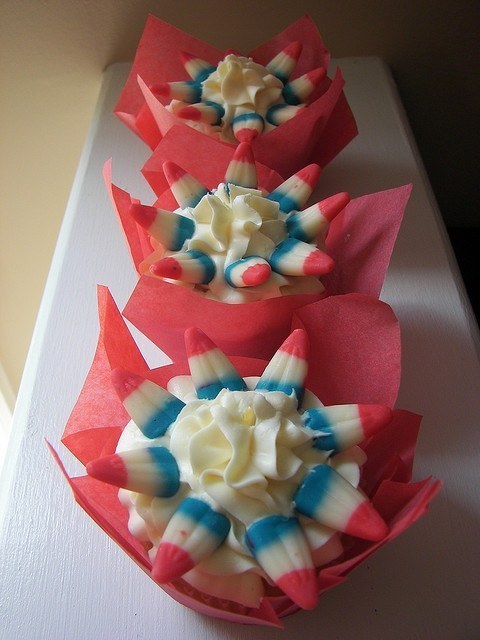 4.
Paint clothespins for the easiest wreath ever.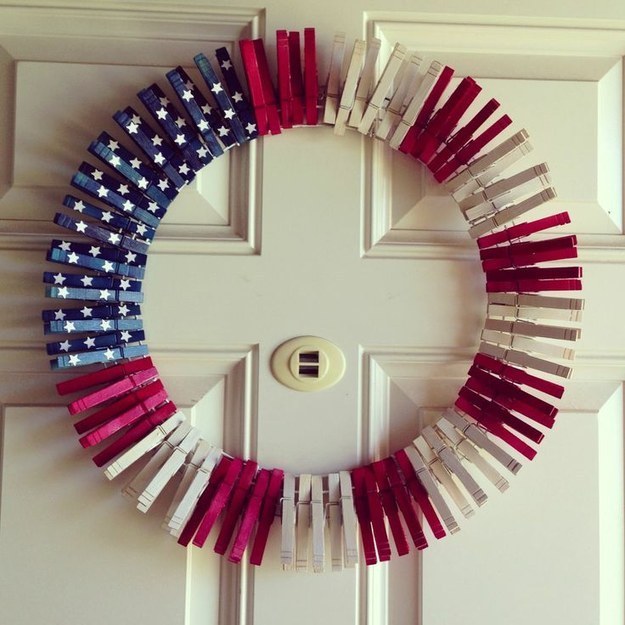 5.
Cute and easy place setting: Put bandanas in your Mason jars, which can then be used for drinks.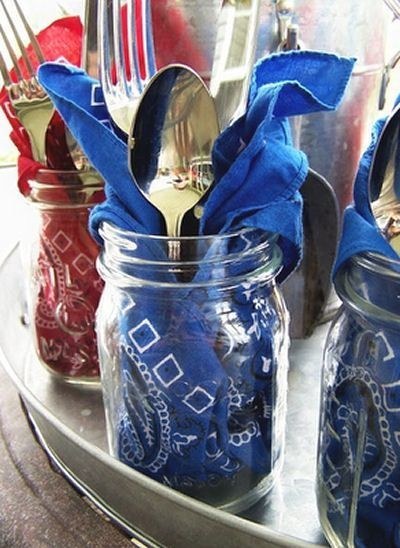 6.
Or stitch 'em together to create a casual outdoor tablecloth.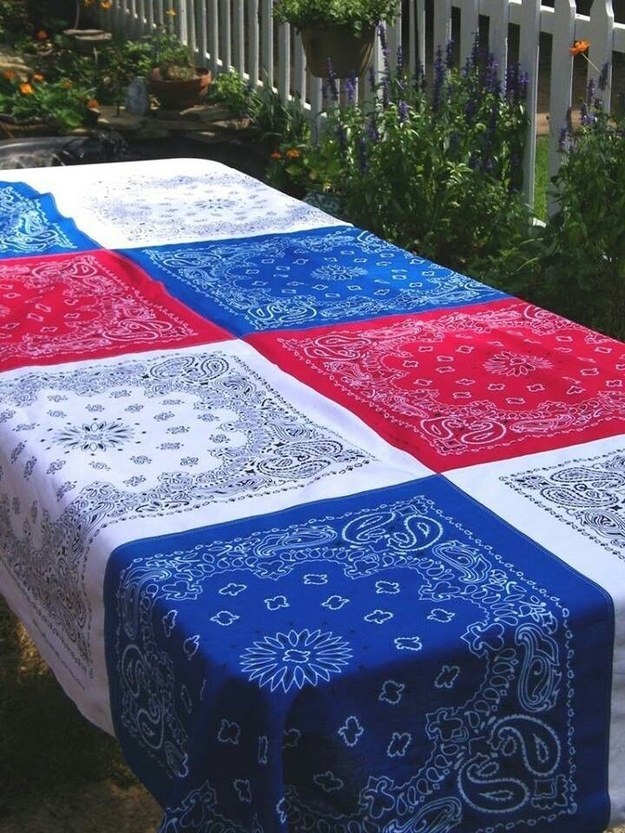 7.
Kids can get their hands dirty with this Fourth of July T-shirt craft.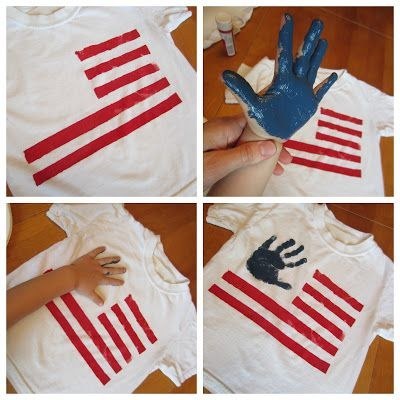 8.
Basket weave your streamers for a simple table decoration.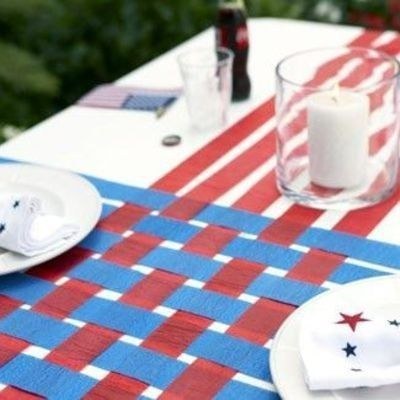 9.
Make Patriotic Punch.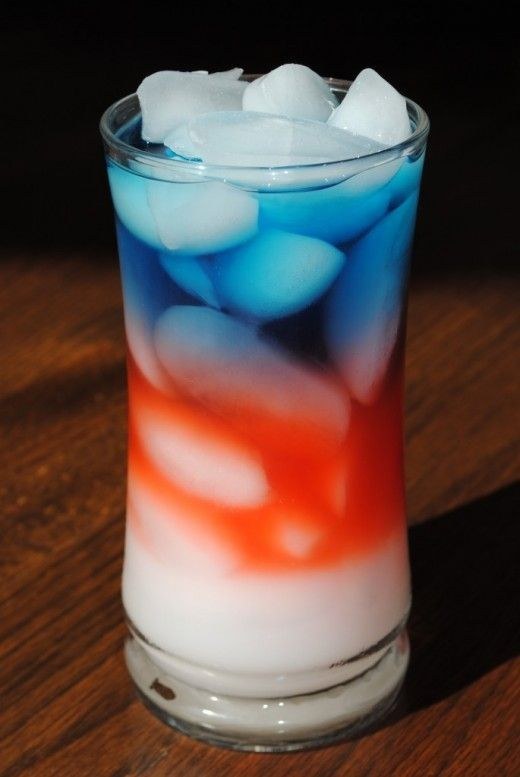 10.
Cut out star stencils out of paper or cardboard and sift flour over them to create lawn stars.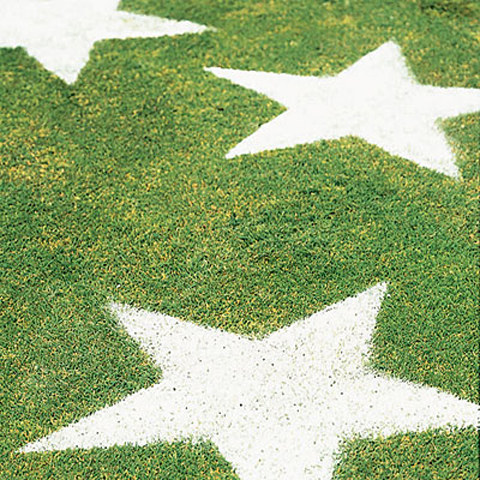 11.
These champagne-soaked white chocolate-dipped strawberries taste as good as they look.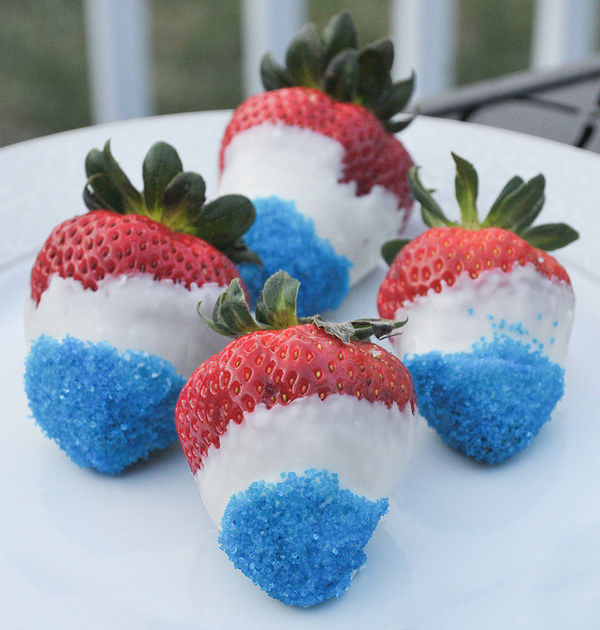 12.
Decorate your cake with flowers made out of almond slices and berries.
13.
These pop rocks-filled firecracker cakelettes will give an explosive surprise at first bite.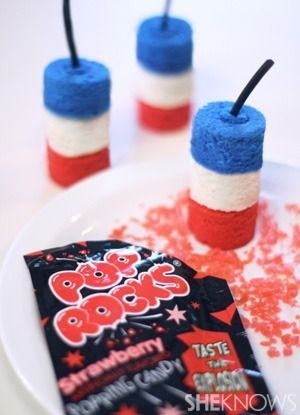 14.
Mix up the healthy and the decadent with these dessert kabobs.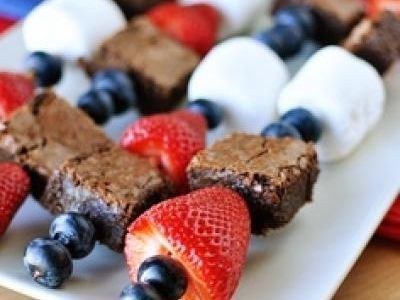 15.
Incorporate a flag motif if you're artistic like that.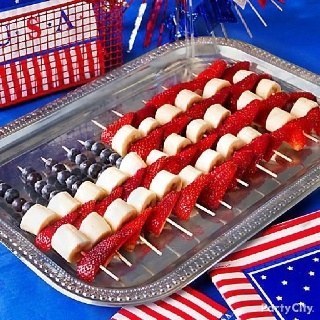 16.
Slice watermelon and cut star shapes out of them for a beautifully festive fruit salad.

17.
Stick them on wands to make an edible decoration.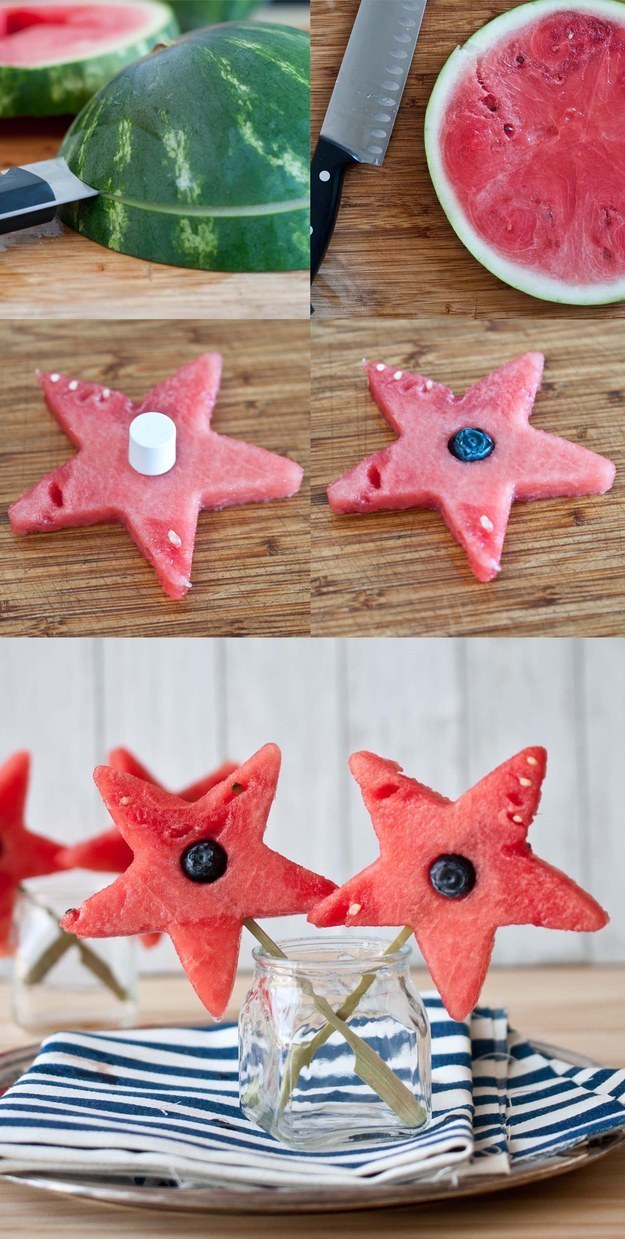 18.
Dip your ice cream sandwich in sprinkles.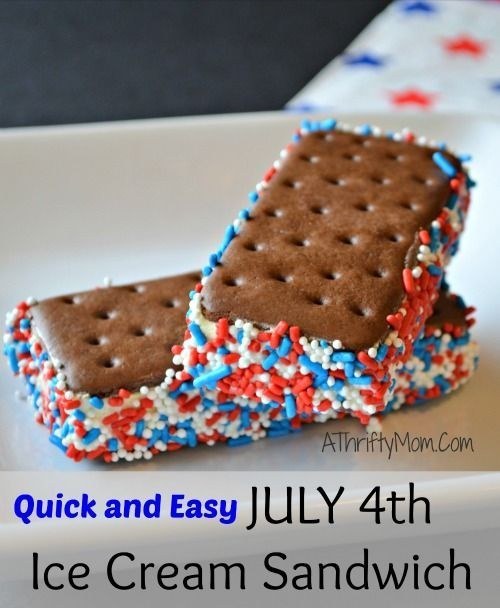 19.
Make throw pillow covers with bandanas by tying the edges with festive ribbon.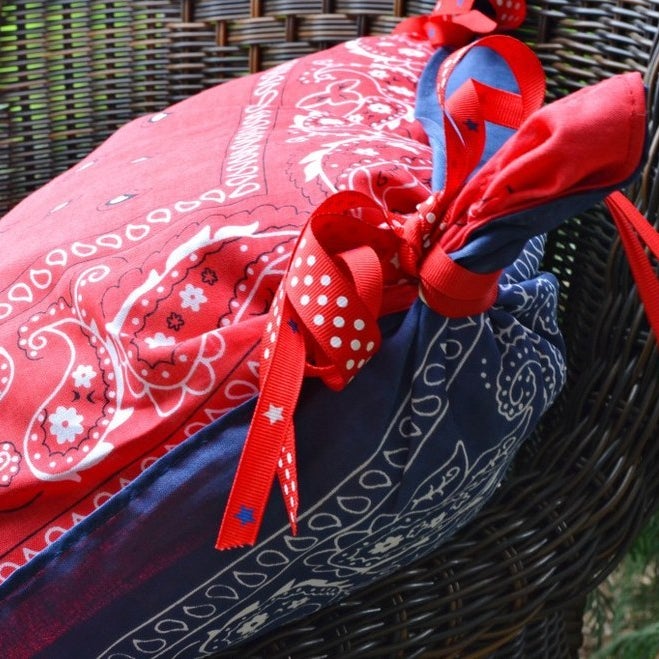 No sewing skills needed. For more 4th of July porch decor ideas, click here.
20.
Forgo the usual wreath and make a bandana flag instead.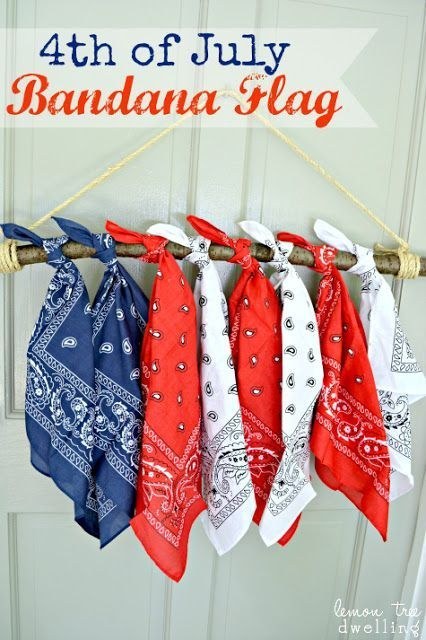 21.
These breakfast toasts would make your founding fathers proud.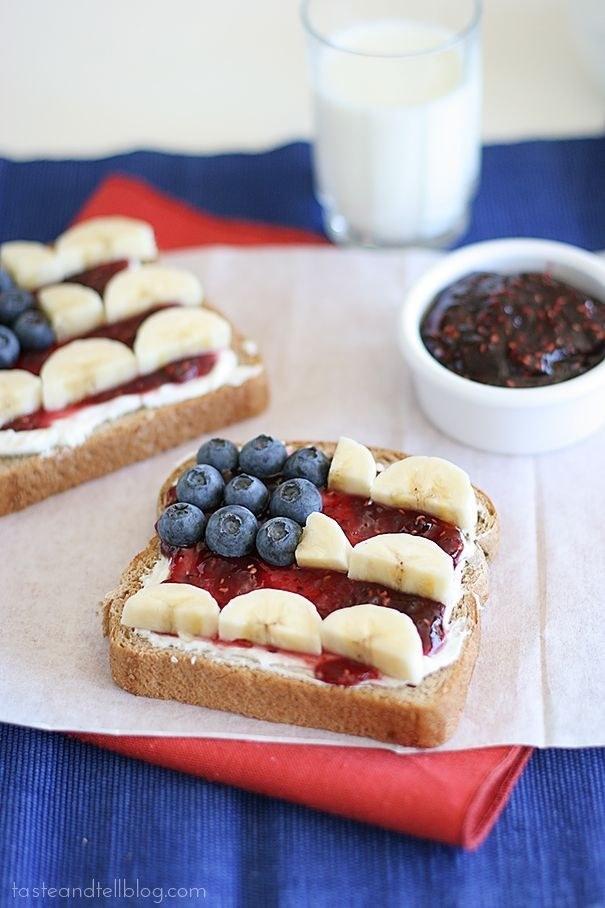 22.
Use masking tape to create a super cute tie tank top.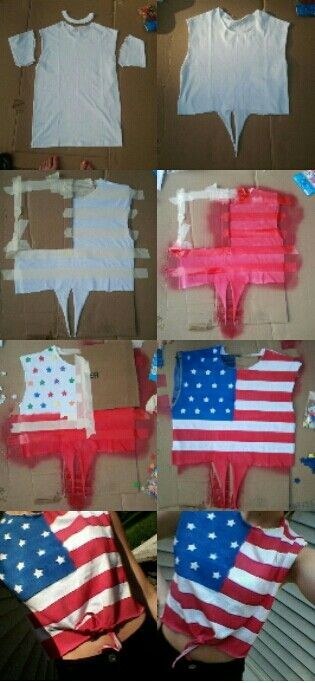 23.
Tie flag-print handkerchiefs to string to create an easy bunting.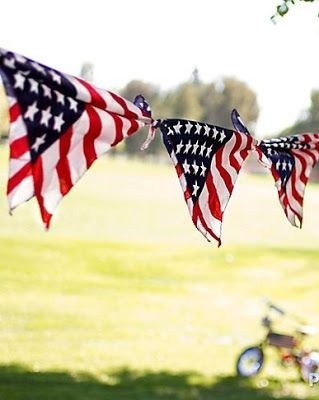 24.
Turn plain dip into patriotic dip with food coloring-dyed cracker crumbs.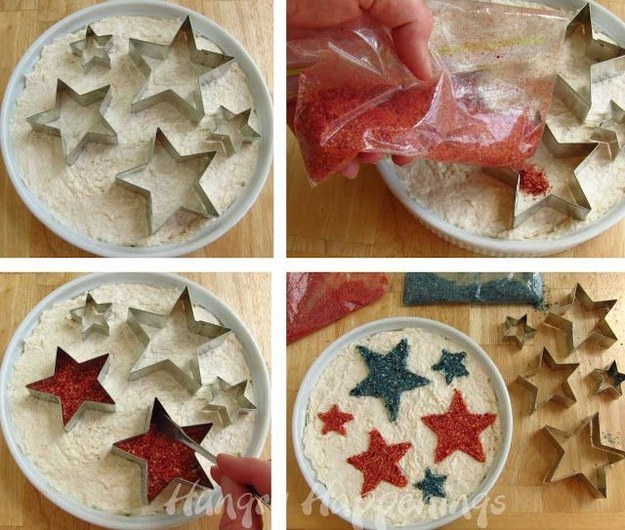 25.
These firecracker bags are insanely easy.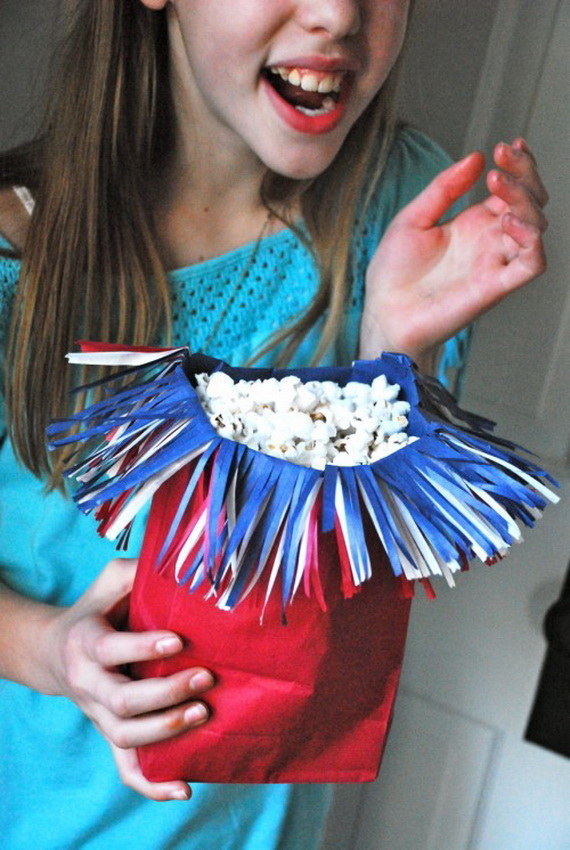 26.
Give the kids their own parade wands.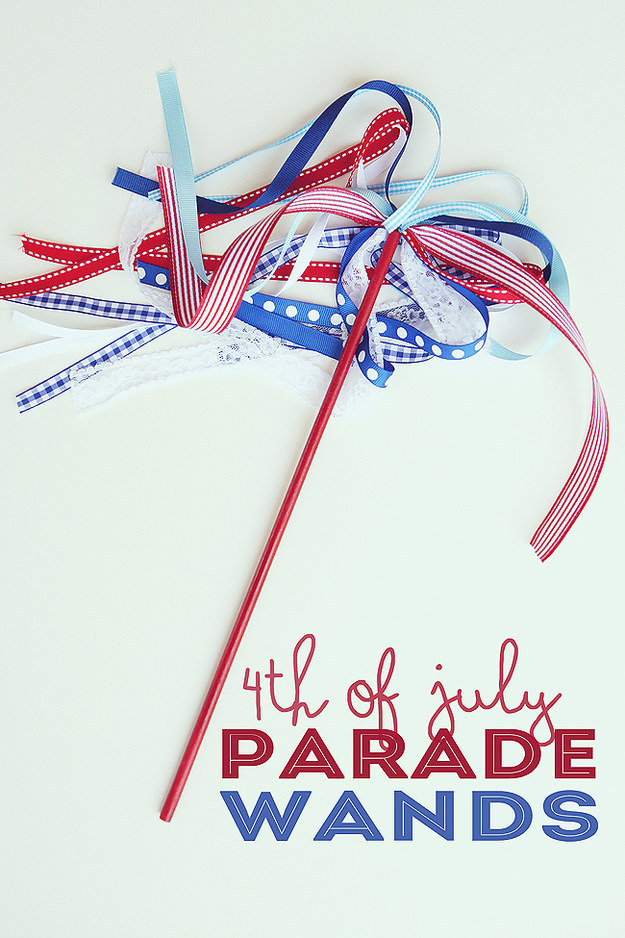 27.
Use a star hole punch to make streamers even cuter.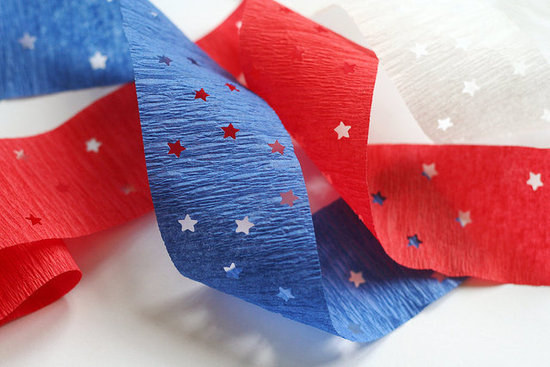 28.
Employ the same technique to get the easiest 4th of July manicure ever.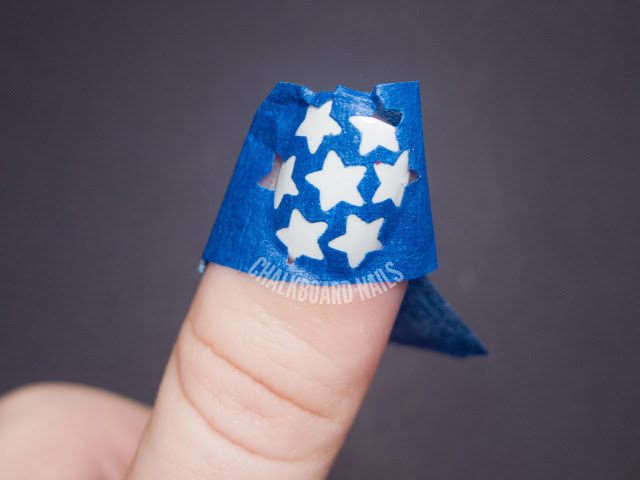 29.
Make glowing candle lanterns.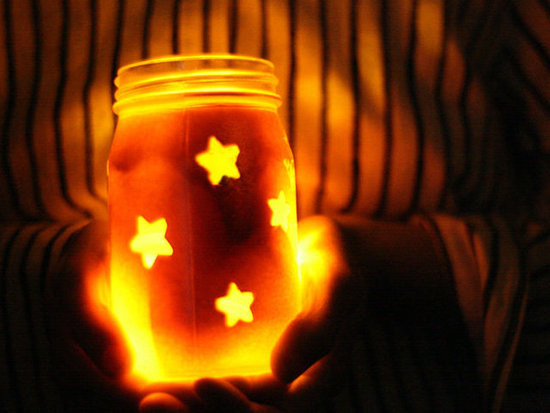 30.
Got a wood post lying around?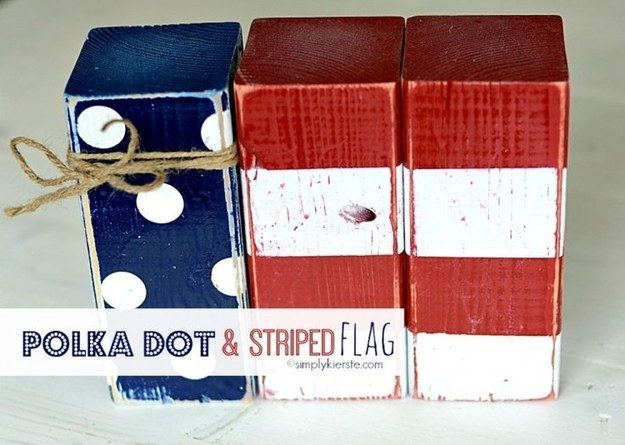 31.
Give the ideal gift on a hot summer's day.