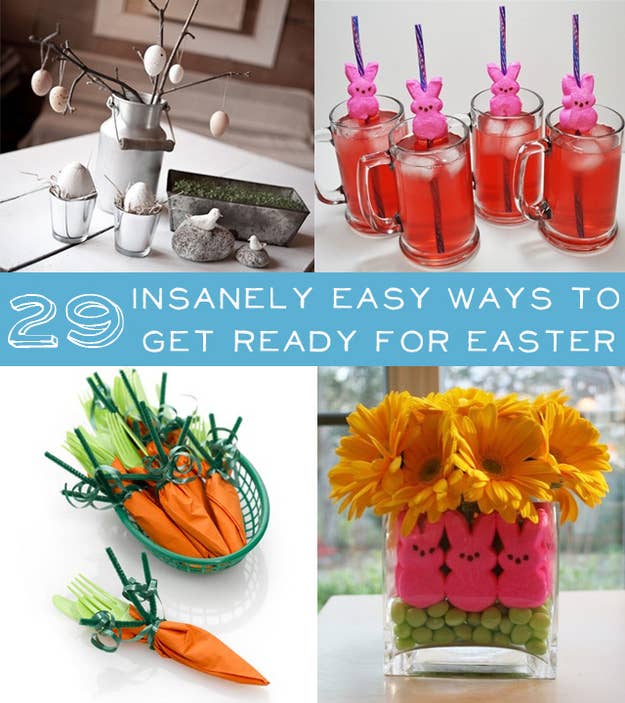 1.
Use a toothbrush to make speckled eggs.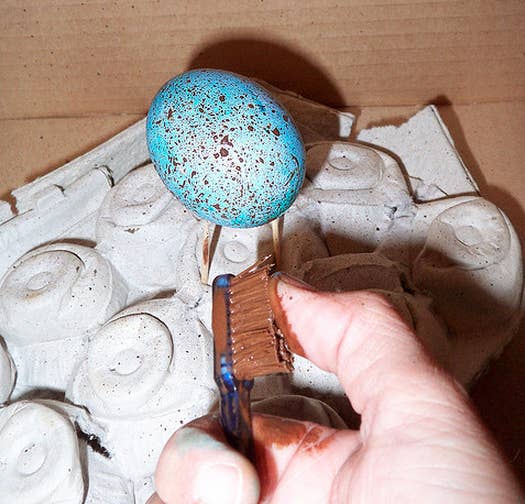 2.
For an easy place setting, wrap utensils in orange napkins and fasten with a green pipe cleaner.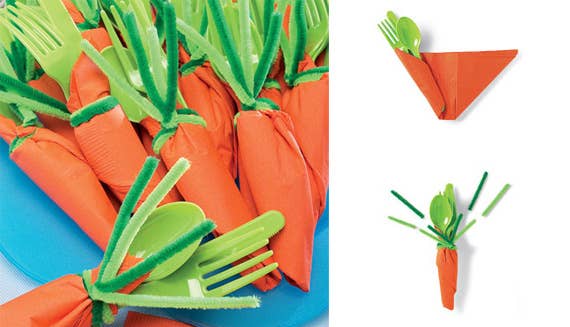 3.
If orange and green aren't your thing, make bunny napkin holders out of pipe cleaners.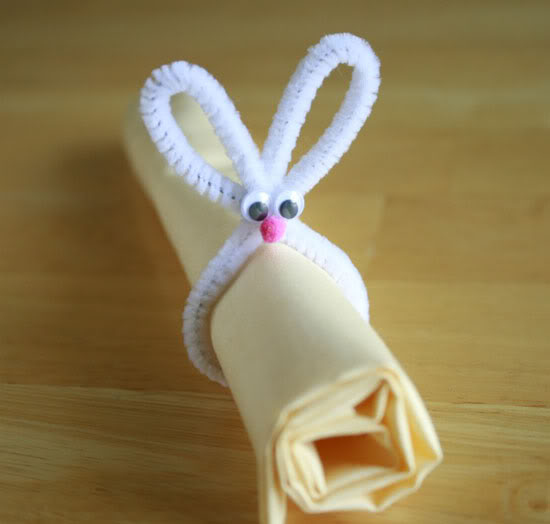 4.
Or master the bunny napkin fold.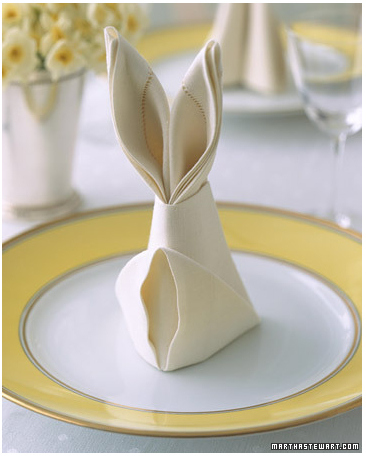 5.
Add simple painted dots to napkins for pops of color.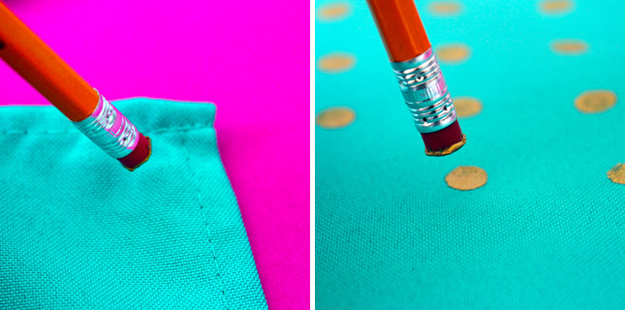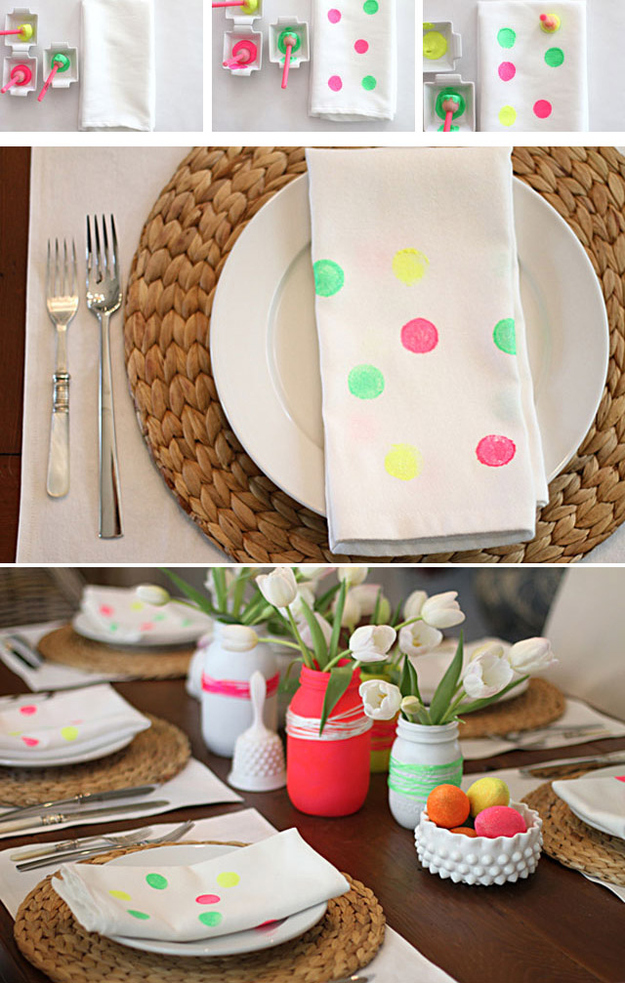 6.
Use a whisk to dye Easter eggs the fast and easy way.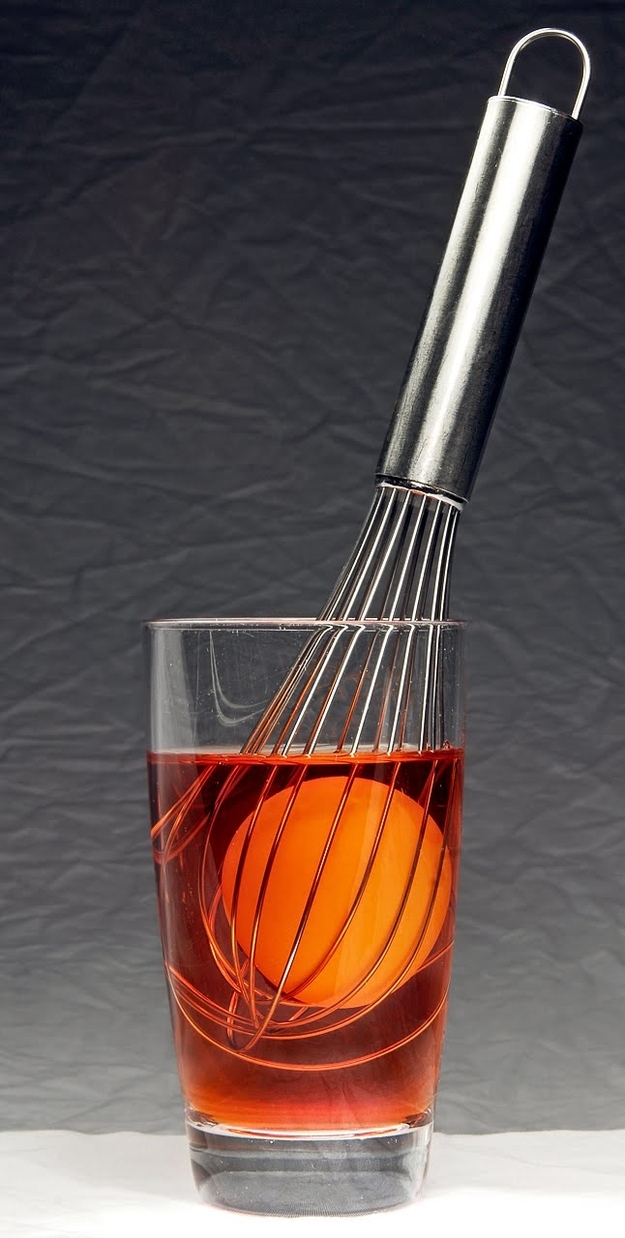 7.
Use a (clean) rubber ear syringe to blow out egg contents.
8.
Carrot crescent rolls stuffed with tuna or egg salad make for a festive snack.
9.
Use up leftover Peeps by making colorful s'mores with them.
10.
Or make a bouquet of Peep kabobs as a centerpiece or a gift.
11.
Dye your eggs with Kool-Aid.
12.
Turn a crudité tray into a bunny.
13.
Easiest dessert ever: chocolate pudding cups with rainbow Twizzler carrots.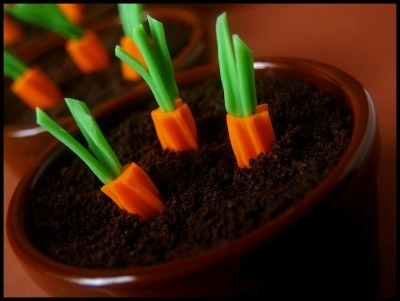 14.
Decorate the easy way by filling a pretty umbrella with flowers.
15.
Use clear adhesive glue dots to make really easy polka-dotted glitter eggs.
16.
Follow this tip to keep hard-boiled egg yolks from turning green: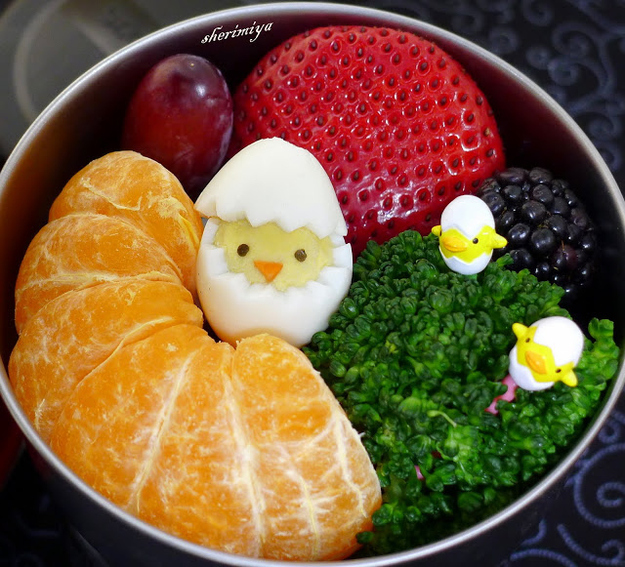 17.
Serve all the drinks with impaled-Peep straws.
18.
Make Lego Easter eggs by gluing round mints and painting over them.
19.
Cut a triangle into one end of a burrito for a bunny-inspired lunch.
20.
Cracker sandwich pops are just as cute as cake pops, only much easier to make.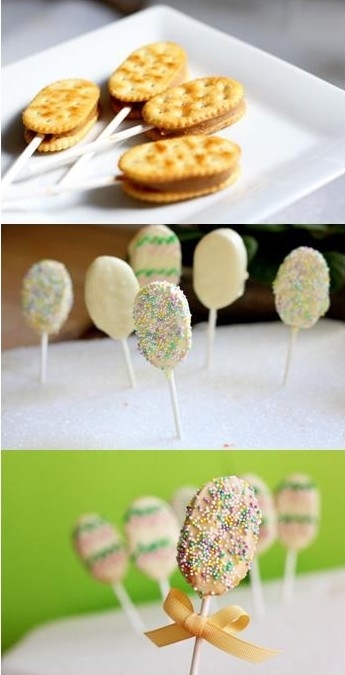 21.
Peeps in a glass vase make for an easy centerpiece.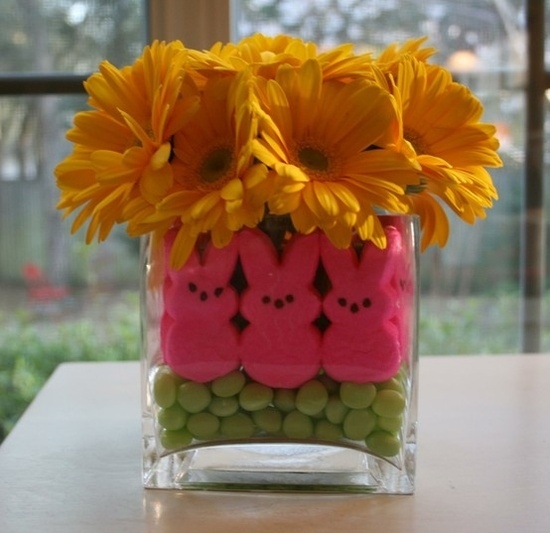 22.
So do carrots and lettuce.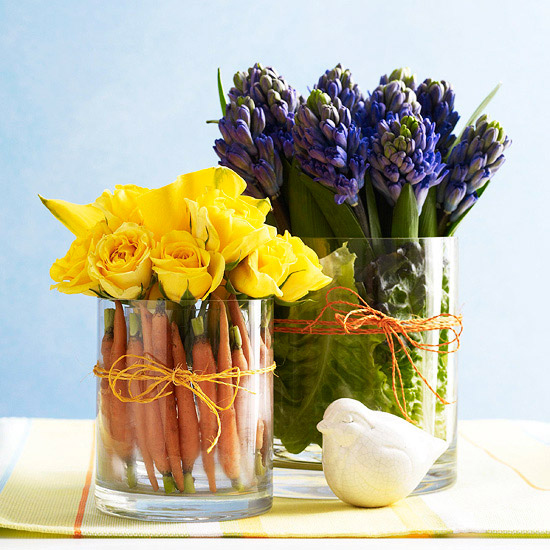 23.
For a bare-bones, au naturale look, hang eggs off of bare branches.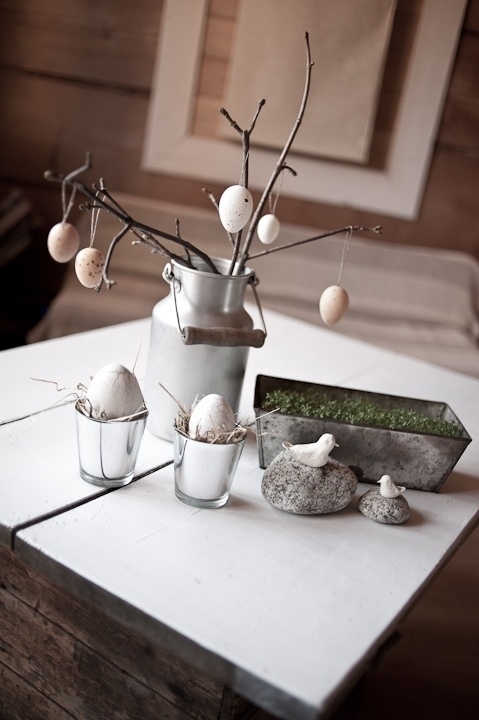 24.
Use painted egg cups to display bulbs.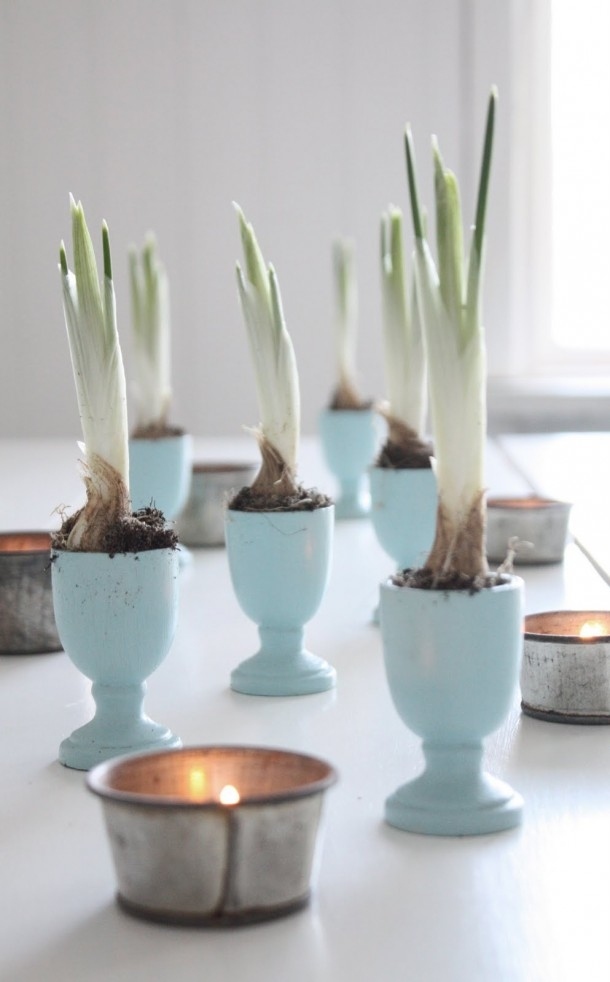 25.
Get the kids Easter-ready with simple DIY bunny pants.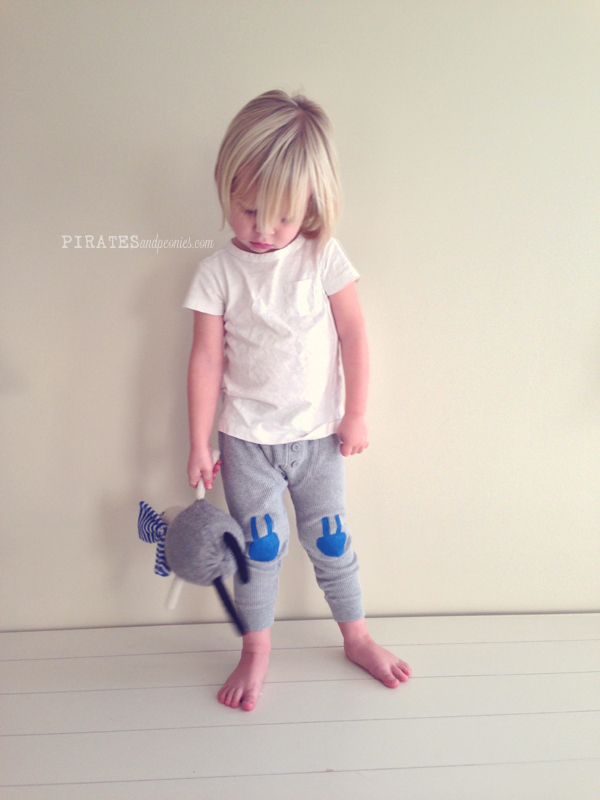 26.
Refashion thrift-store teacups to hold flowers, candy, or dessert.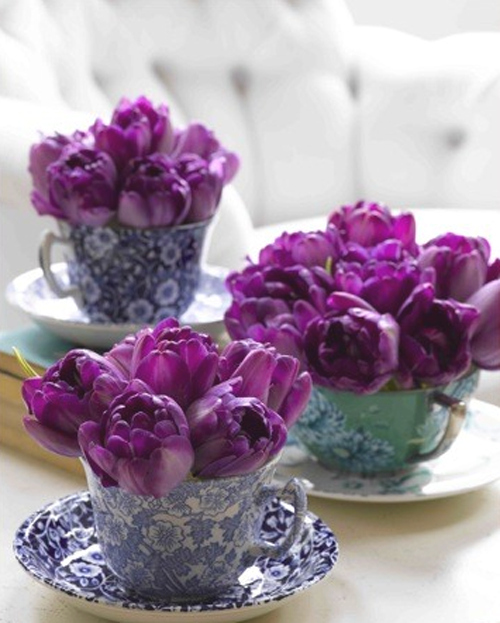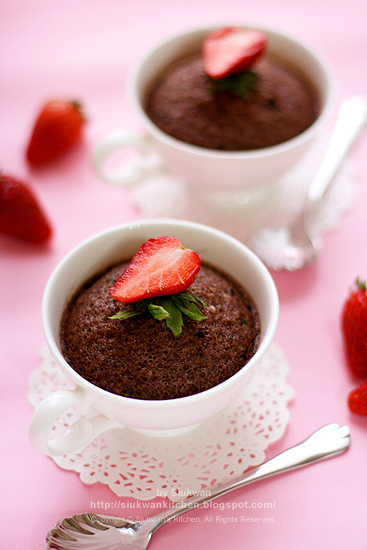 27.
Make the easiest and cheapest garland ever with paint chips.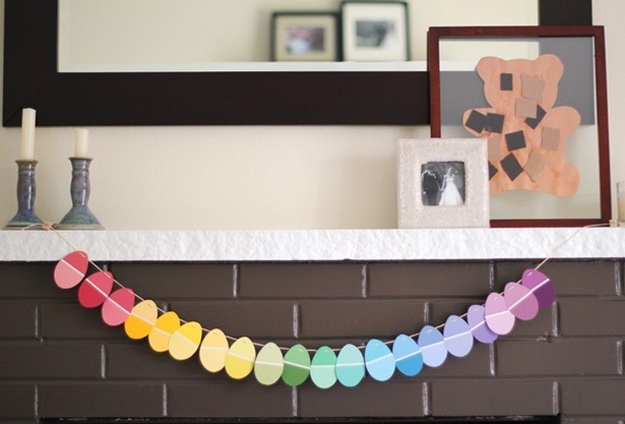 28.
Craft a burlap table runner.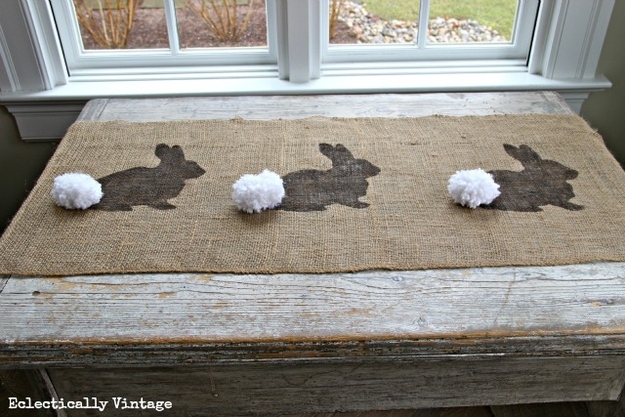 29.
Use coffee filters to make egg-nest flowers.