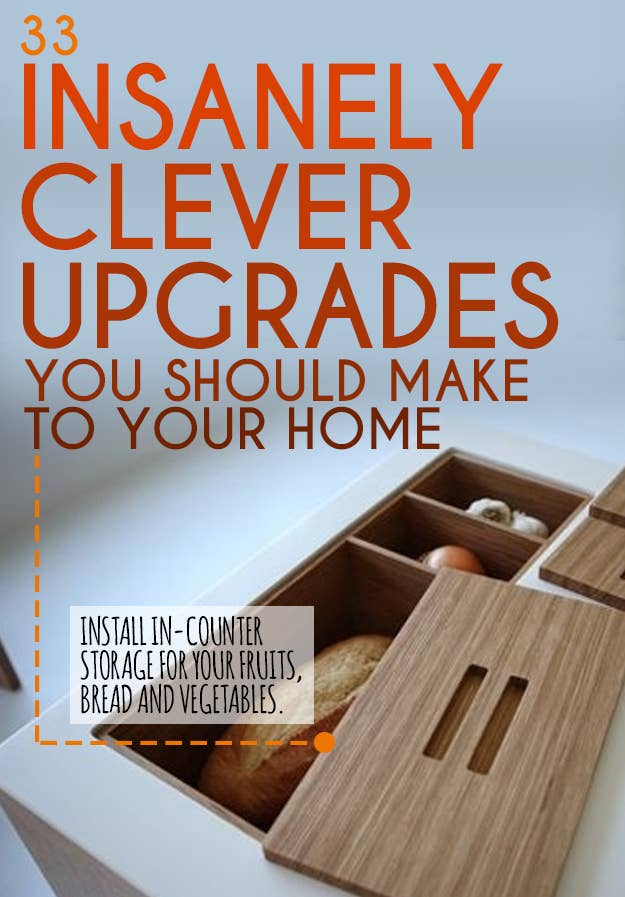 1.
Build a small mailbox library.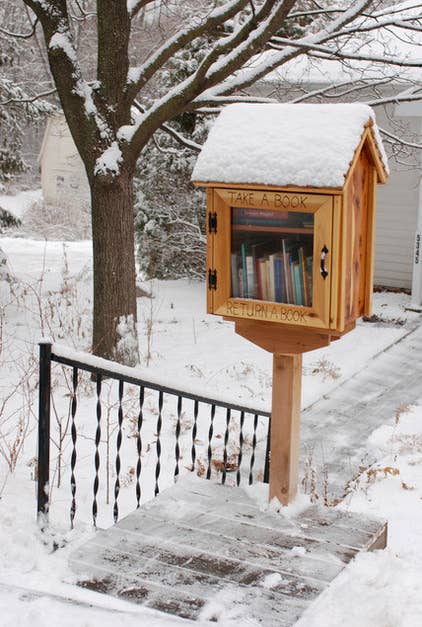 2.
Swap out your showerhead for this amazing one.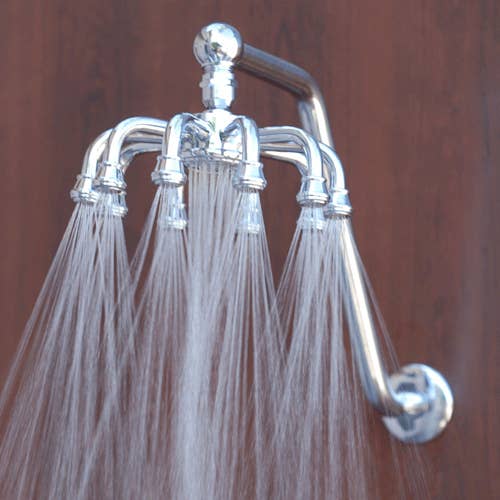 3.
Remove your fake drawers and make them functional.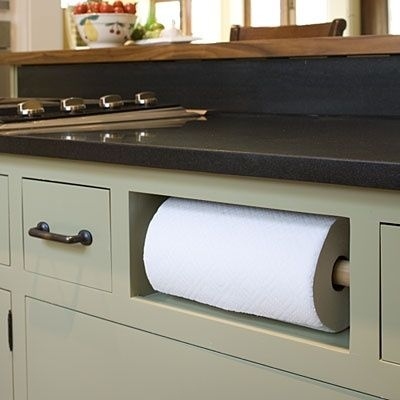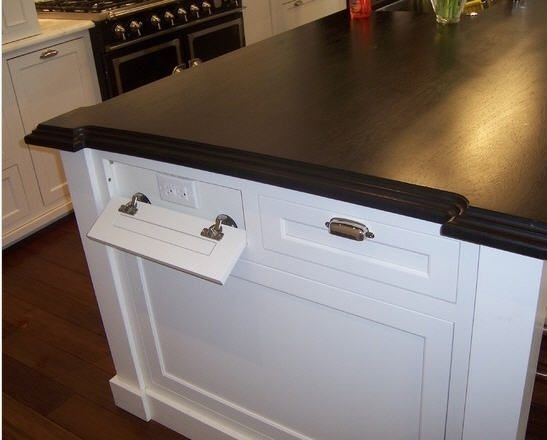 4.
Install in-counter storage for your fruits, bread, and vegetables.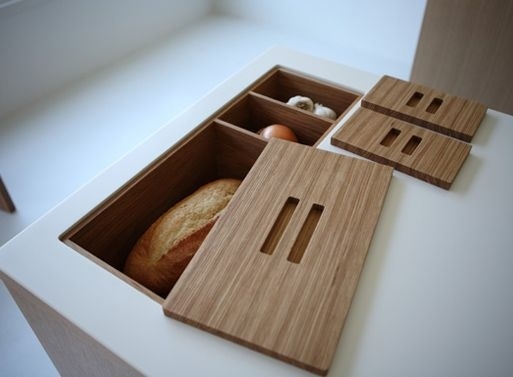 6.
Split a regular door into dutch half doors.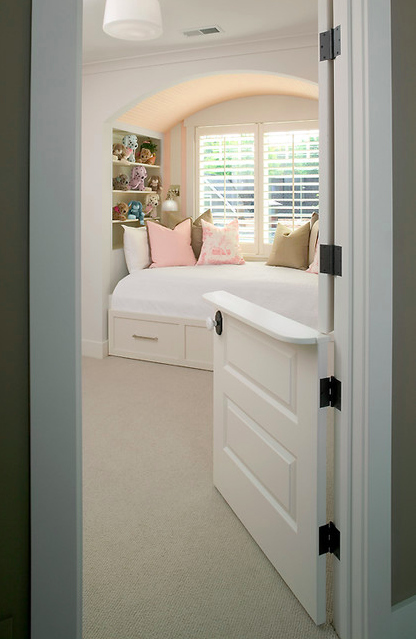 7.
Add personal tabs so everyone gets their own toilet seat.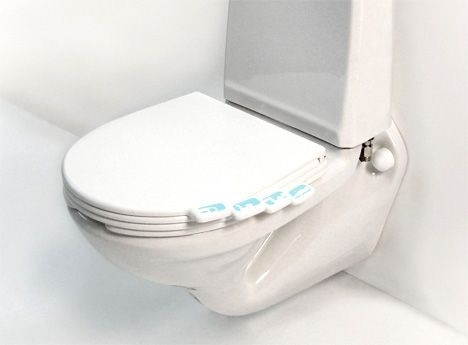 8.
Heat sensing tiles will turn every shower into an Aurora Borealis of color.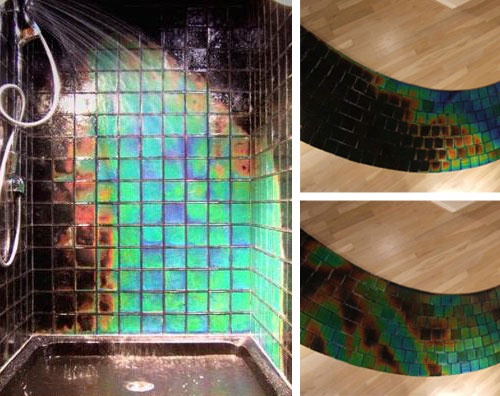 9.
Add a half table over a toilet paper holder to save space in a small bathroom.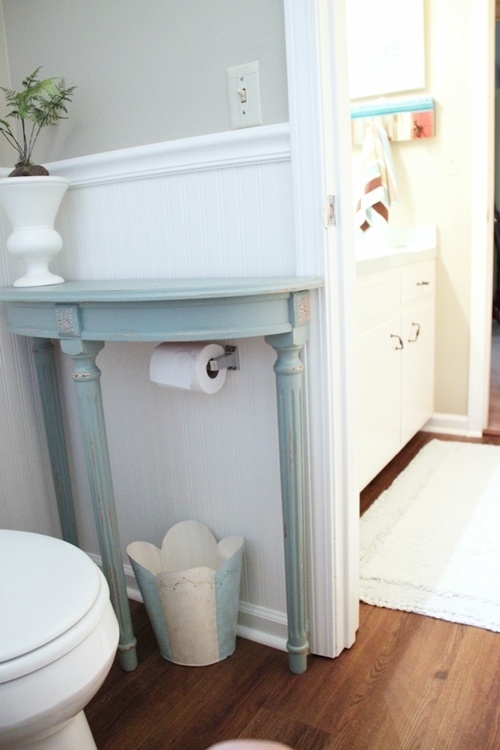 10.
Recessed outlets mean that your furniture can actually sit up against the wall.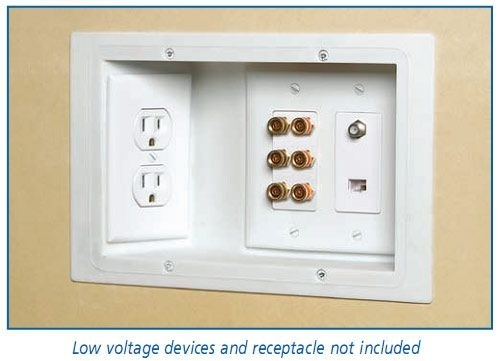 11.
Outlets in drawers mean that you can get all that gadget clutter off the counter.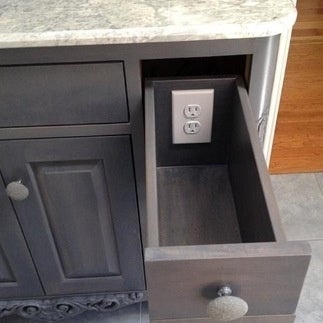 12.
You could also install your outlets underneath your kitchen cabinets so they don't interfere with the backsplash.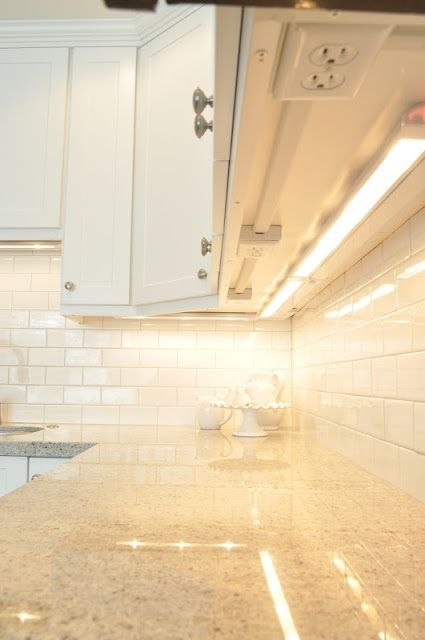 13.
Give your appliances an expensive-looking makeover with stainless steel contact paper.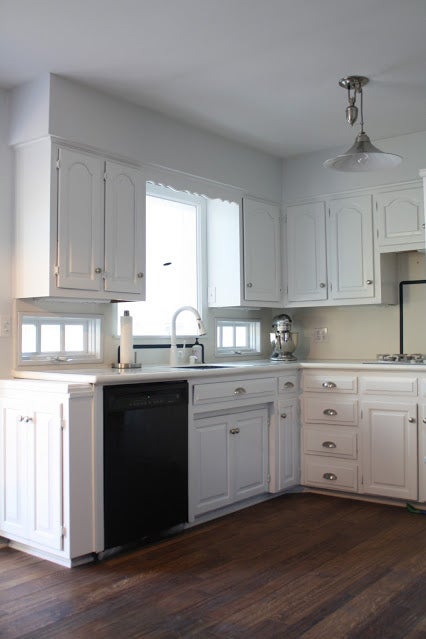 14.
Slide out drawers in the kitchen provide easy access for spices and condiments.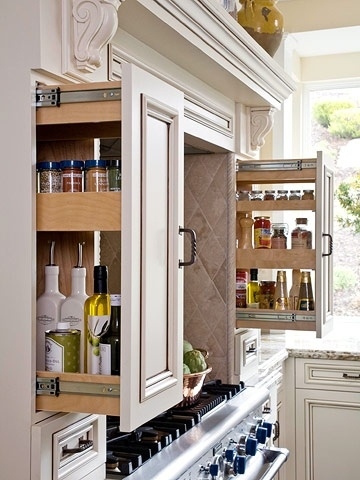 15.
If your garage is adjacent to your kitchen or pantry, insert a small door for a super easy way to load groceries.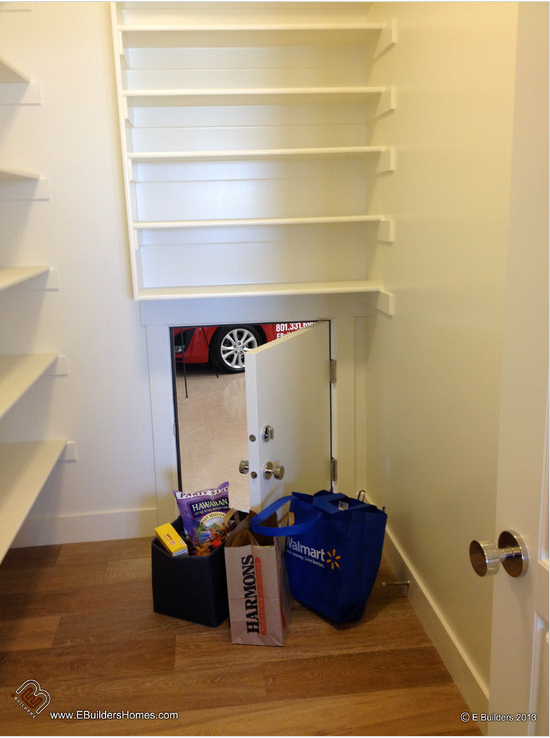 16.
Build a porthole/tunnel into the wall to connect two rooms.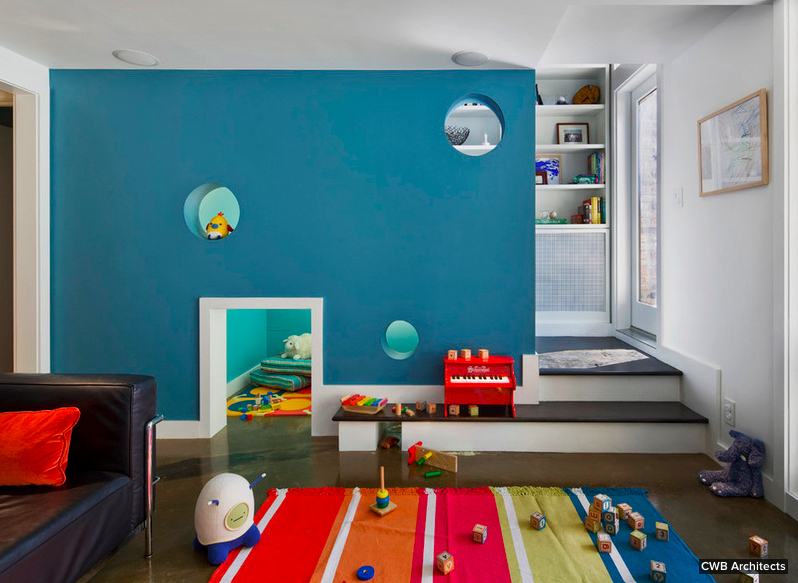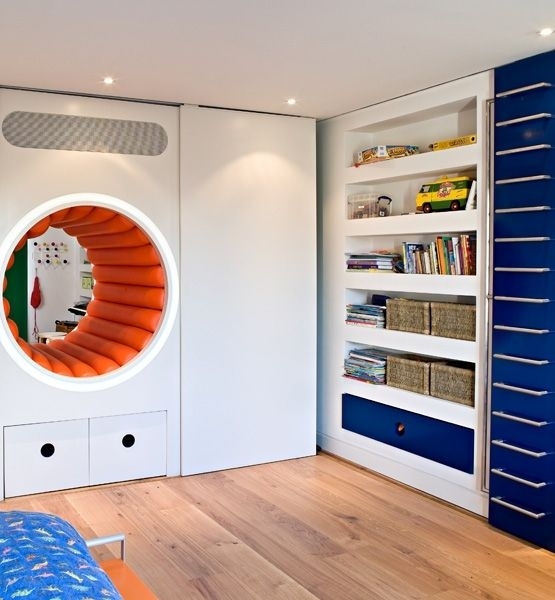 17.
Add a long shelf to a hallway.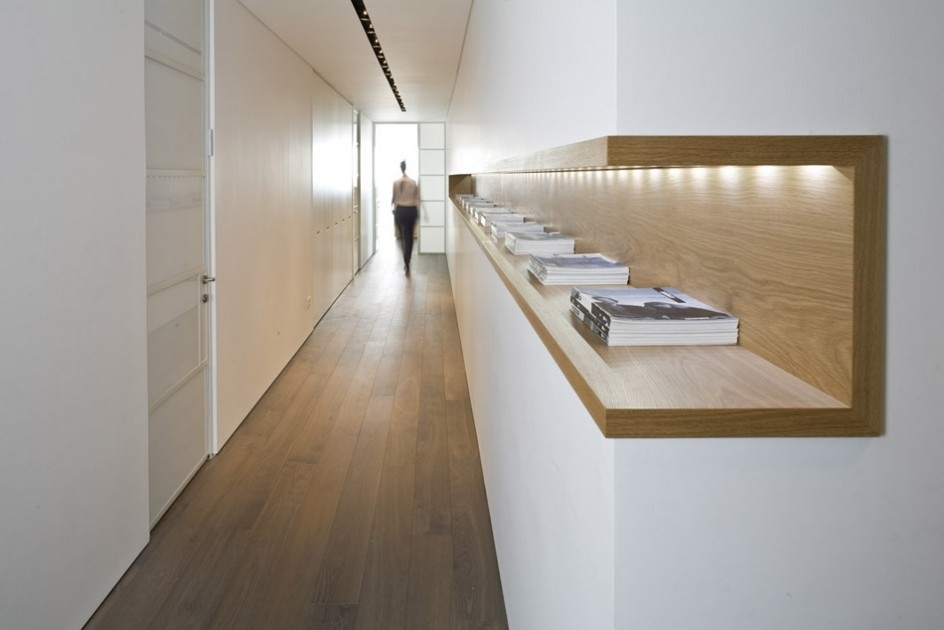 18.
Instead of bunk beds, opt for space-saving murphy beds in a kids' room or guest room.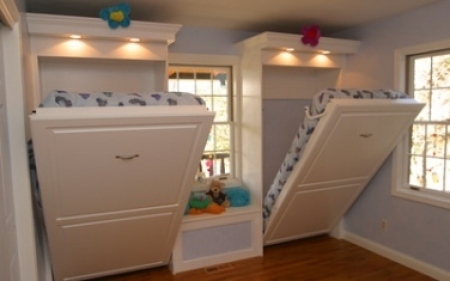 19.
This simple outdoor shower is perfect for a beach house.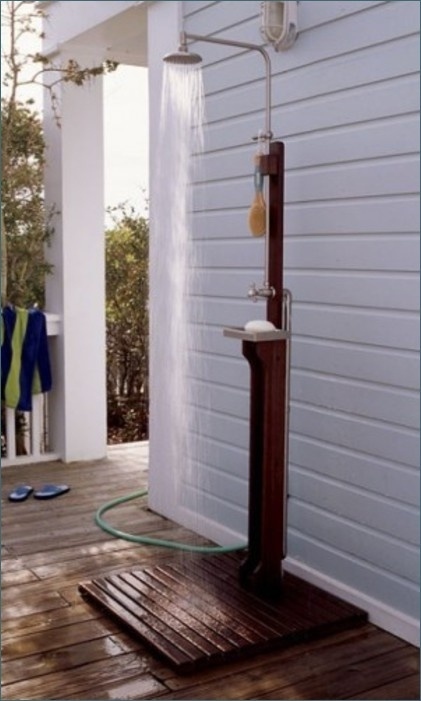 20.
Add a cabinet to any dead space in your kitchen or laundry room for cleaning supplies.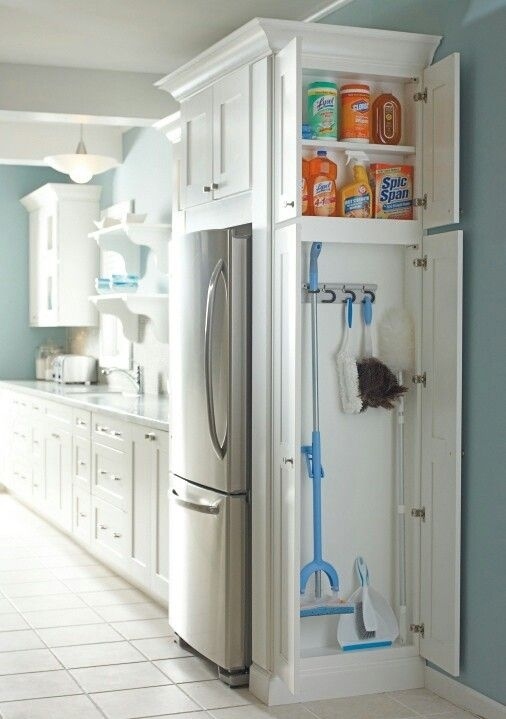 21.
Replace your house numbers with a modern font.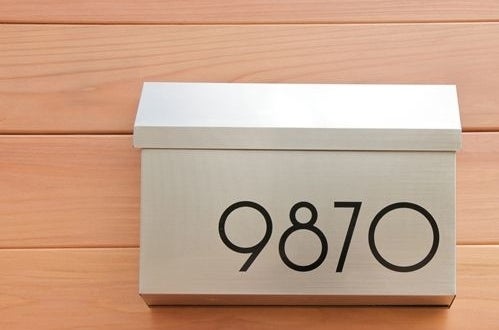 22.
Make signs for the bathroom so your guests know where to go.
23.
Add a window seat to the landing of your staircase.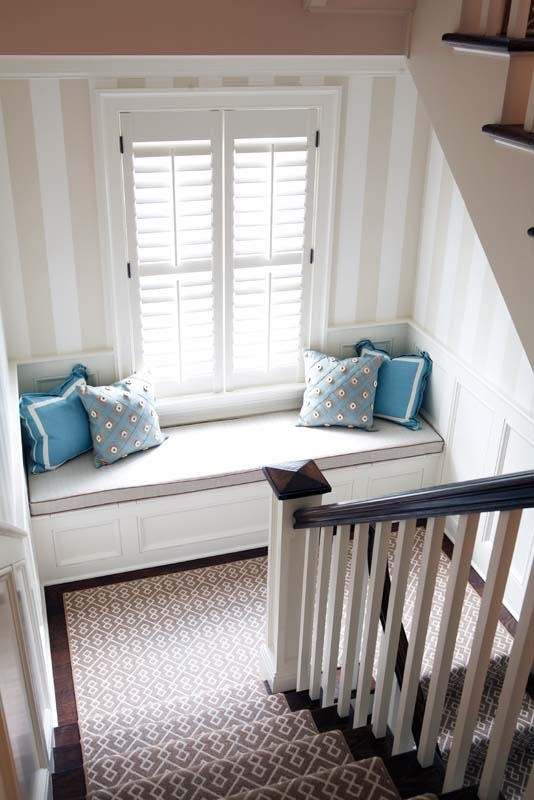 24.
Light up your front or back porch with a chandelier.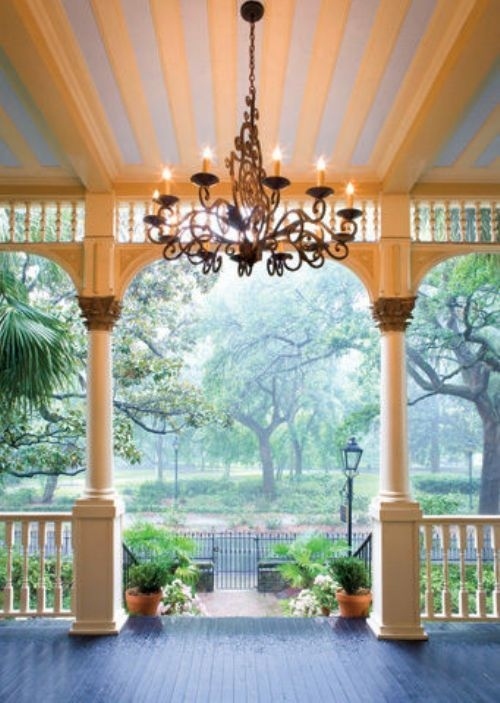 25.
Hide a slide-out coffee bar or kitchen appliances behind folding doors.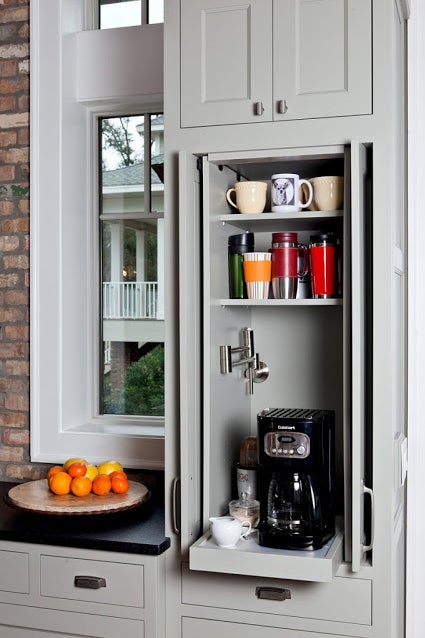 26.
Use your kitchen drawers for a cutting board/scraps disposal station.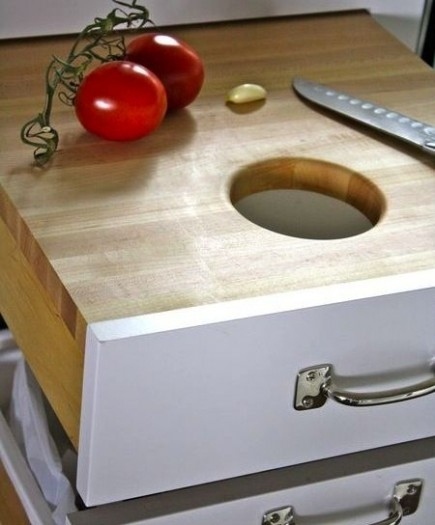 27.
Add a doggie wash to a mudroom, laundry room, or entryway.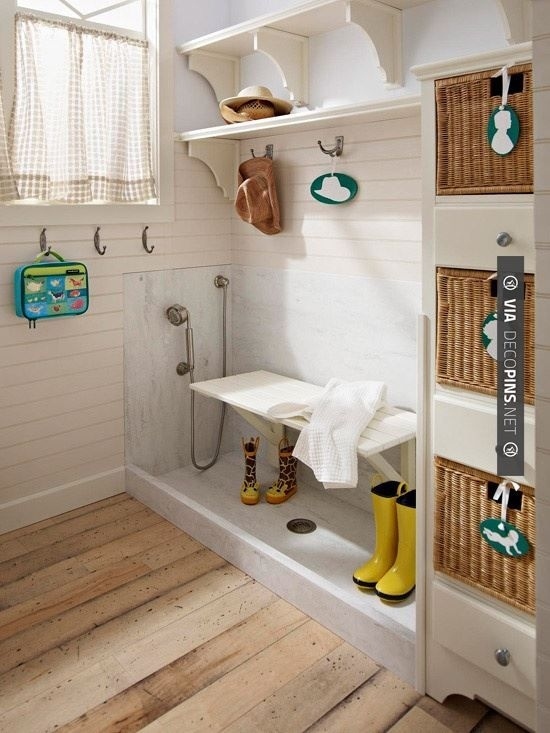 28.
Missing a skylight? Get a Sun Tunnel.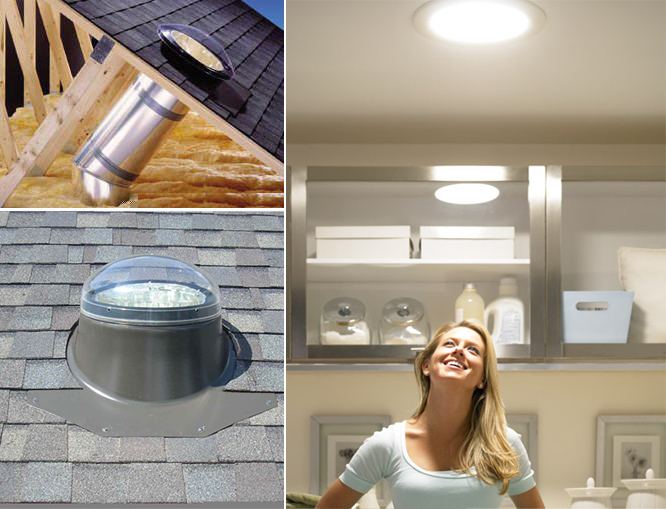 29.
Install a slide-away "step" in your bathroom baseboard to solve your short person problems.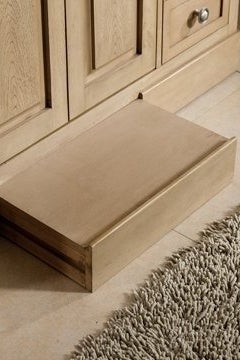 You can just slide it away when not in use instead of constantly tripping over the stool. There's a DIY available here.
30.
Stools on hinges inside of a kitchen island or bar are a total space-saver.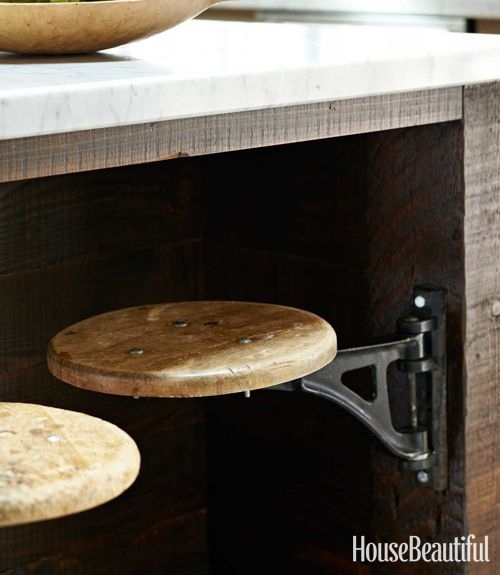 31.
Build drawers in wasted space between studs in the wall.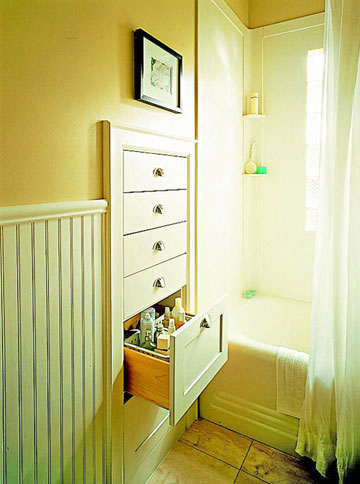 32.
Mirrored tiles are a great substitute for a windowless room.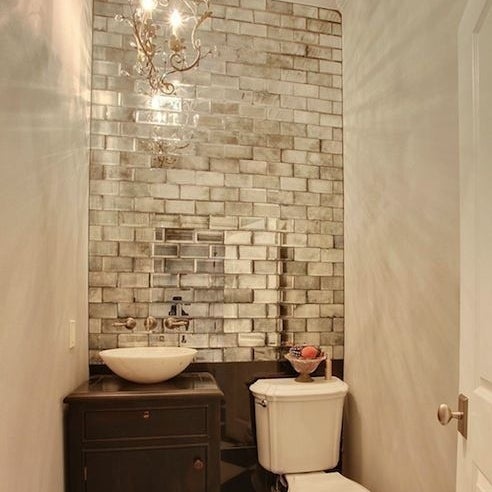 Left: mirrored subway tiles for a small dressing room or bathroom.
Right: a paned mirror that gives the illusion of light in a windowless basement.
33.
Apply stone or tile to the siding of the foundation of your home.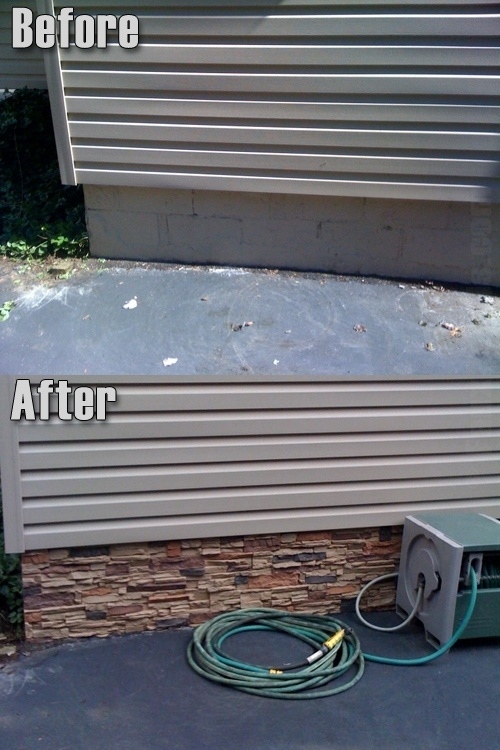 Want more insanely clever DIY ideas? Sign up for the BuzzFeed DIY newsletter and you'll get our very best posts sent straight to your inbox!