Hokuri Nails Are The Most Kawaii Form Of Nail Art Ever
The designs inspired by a Japanese nail salon called Hokuri feature tiny adorable details that anyone can do. Here are a few of the popular Hokuri nail motifs.
This jelly-like watercolor nail effect is subtle and super easy. All you need is the right colors and a sponge. Get the DIY here.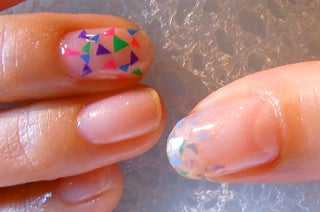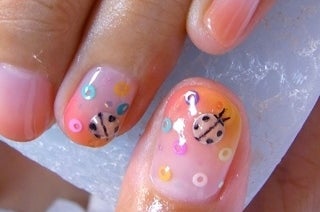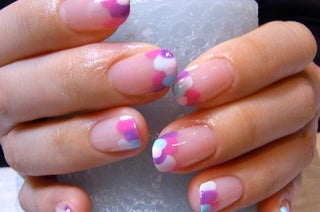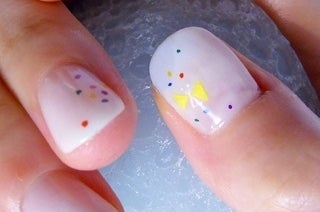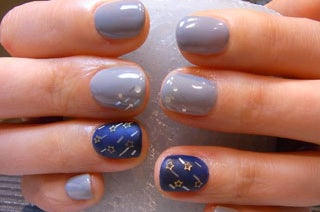 8.
Nails that Look Like Candy Crush