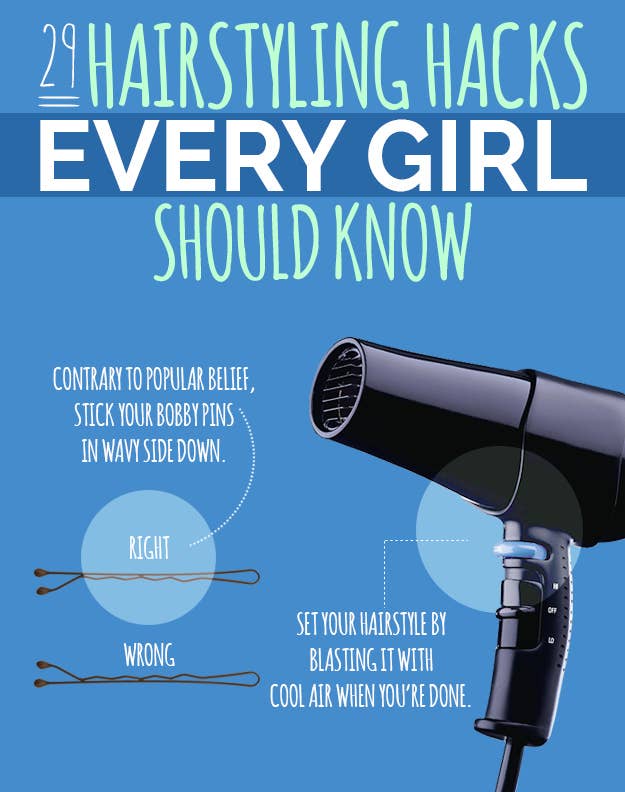 1.
When curling your hair with a curling iron, start from the middle, not the ends of your hair. Your curls will last way longer.
This is the No. 1 trick for long-lasting waves. Click here for the rest of the tutorial.
2.
Keep your brushes working optimally by giving them a good cleaning. 3.
This is the correct way to curl your hair with a flat iron. 4.
Know which brush does what.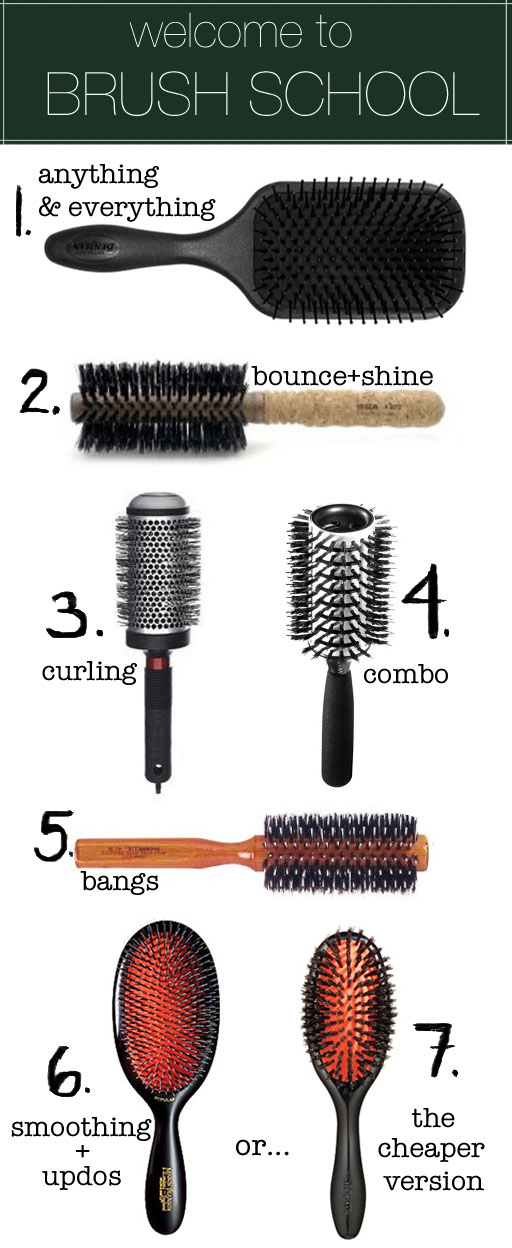 5.
An artfully splayed ponytail will give you temporary fake bangs. 6.
Use a flat iron to tame your cowlick and get perfect side-swept bangs.

Having trouble getting your bangs to lie down straight and STAY that way? Follow this tutorial, which involves using a flat iron or round brush and a little back-combing.
7.
Fake a fuller ponytail by doing the double-ponytail trick. 8.
This no-heat headband method will give you loose, beautiful waves in the morning. 9.
Turn your bobby pins into sticky bobby pins if you have slippery, straight hair.

10.
Use your bobby pins as graphic hair accessories.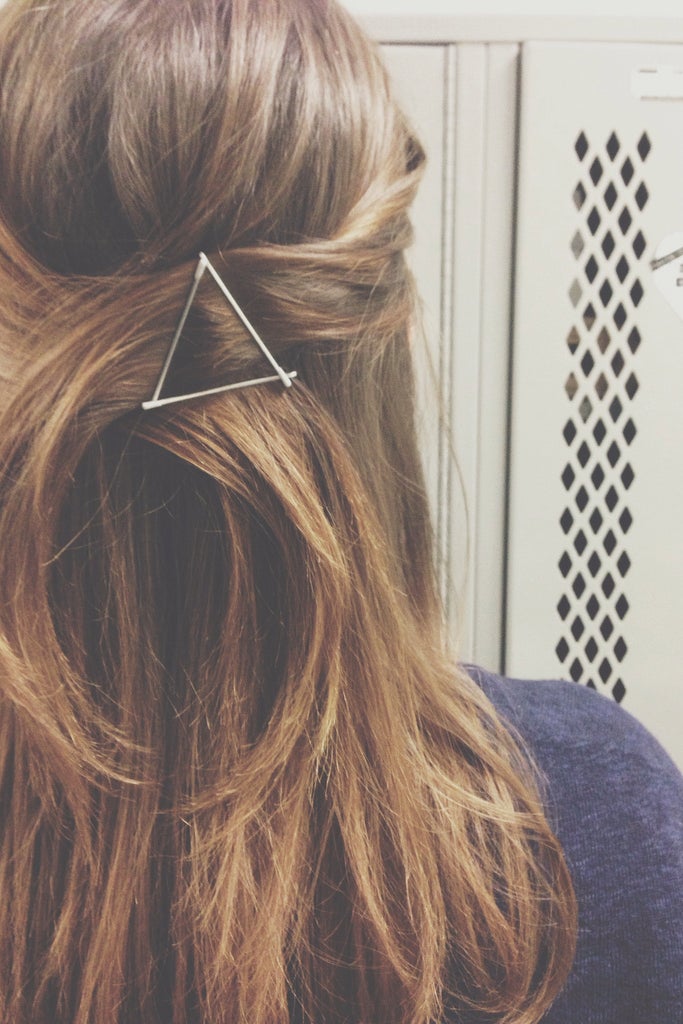 11.
Use these different rolling techniques to get the kind of curl you want.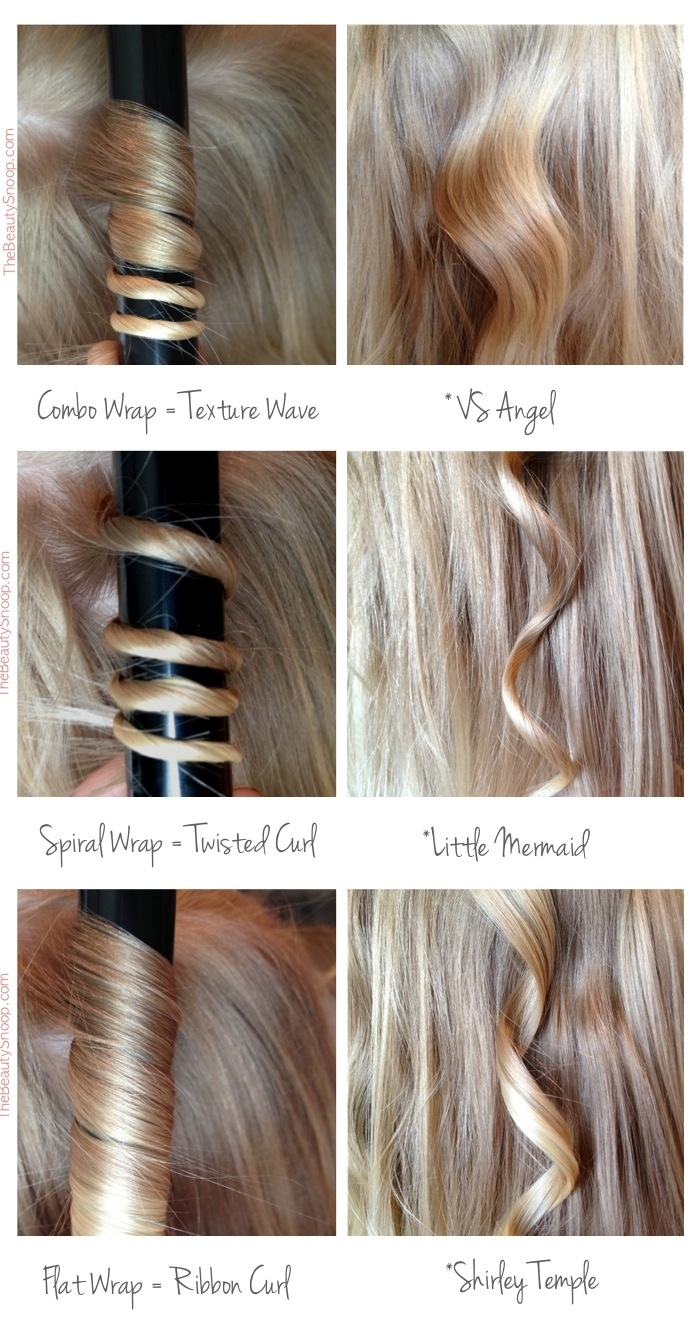 12.
Use this trick to get perfect boho curls every time.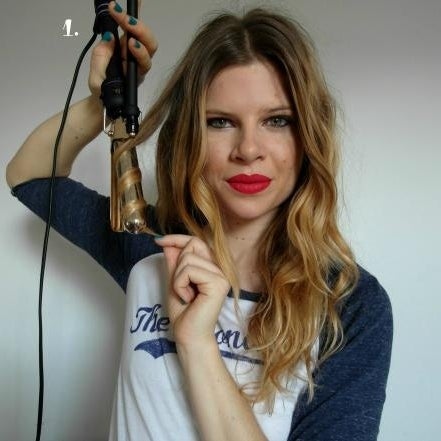 After curling with a curling iron, pull the lock of hair out straight. Get more complete directions here.
13.
Contrary to popular belief, stick your bobby pins in wavy side down. 14.
Use a small claw clip to get a more voluminous ponytail. 15.
Fake a blowout by curling from the ends up using a large-barreled curling iron. 16.
If you have absolutely stick-straight hair, use aluminum foil and a flat iron to create curls that seriously LAST. 17.
Set your hairstyle by blasting it with cool air when you're done. 18.
This simple flat-iron trick will give a short haircut body and movement. 19.
Flat-iron your braids as a quick way to create waves.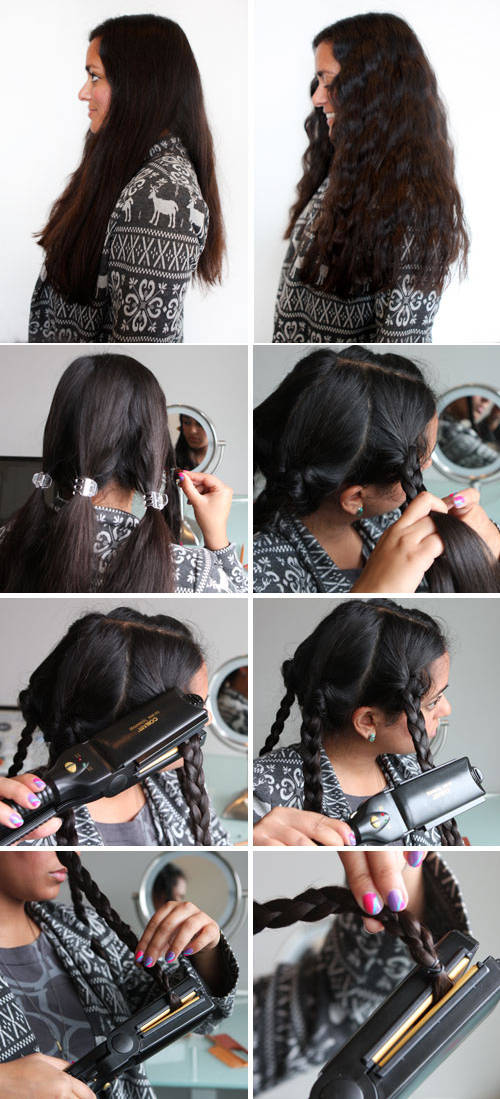 20.
Before attempting a sleek updo, spray your hands with hairspray and run them through your hair.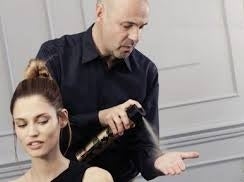 It'll keep flyaways at bay, and you won't get that shellacked, stiff effect from using too much hairspray.
21.
For shorter hair, twist the lock of hair up and heat the rolled hair with a flat iron.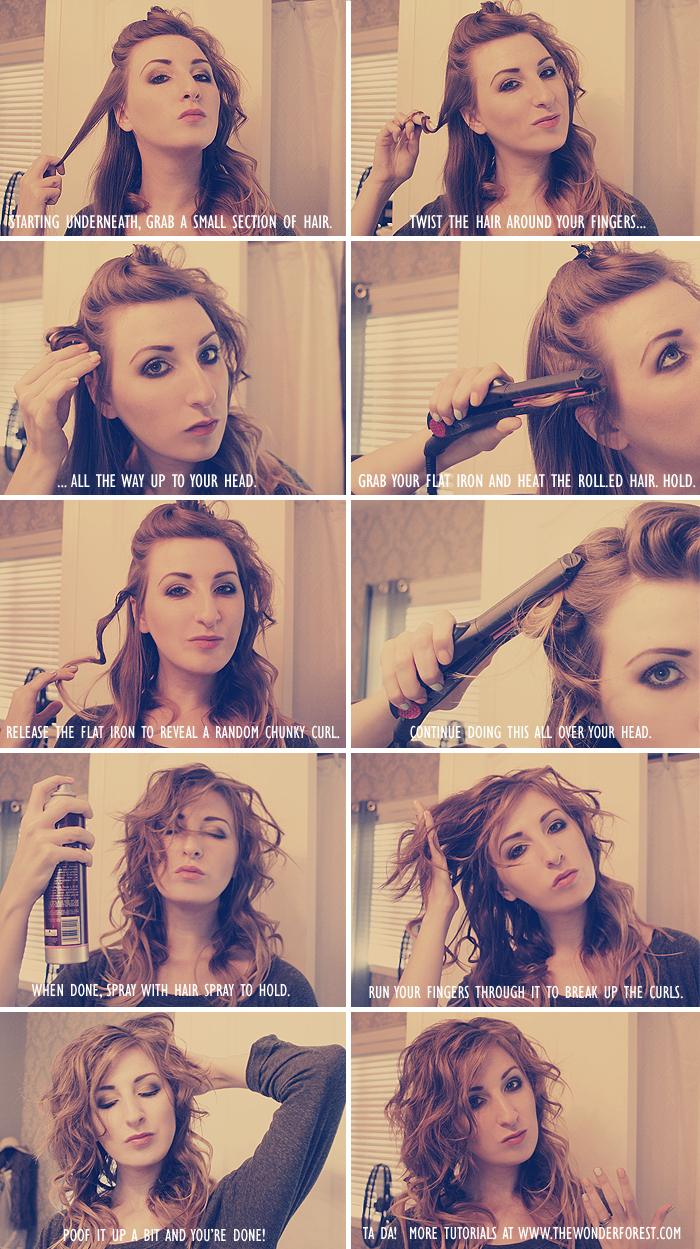 22.
For curly/natural hair, group your hair into "pineapples" to keep your curls neat and intact while you sleep.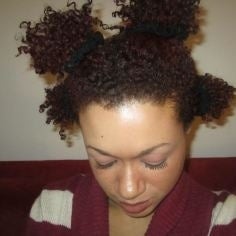 Throw on a sleeping cap and when you wake up, your curls will be elongated and preserved.
23.
Tame flyaway hair strands by spraying a toothbrush with hairspray and combing them down. 24.
You don't have to wash your hair every day — just wash your bangs.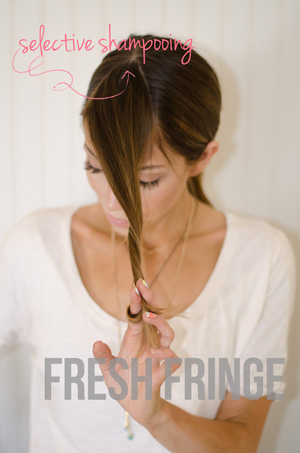 25.
If all you need is a little bit of extra body, scrunch your hair with beach spray or gel and use a diffuser. 26.
For an easy way to create victory rolls and vintage pinup hairdos, you NEED this $5 curling brush contraption. It's called the Curl Easy Pro brush and you can get it here or at any Sally's Beauty Supply.
27.
If you're prone to frizz, dry your hair by pressing it with a towel, not rubbing it. 28.
Another way to fight frizz: Sleep with a beanie on while your hair is wet.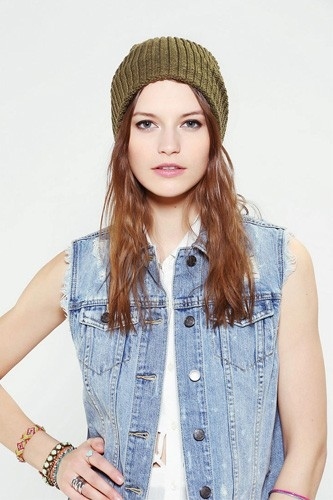 29.
For the easiest, most secure buns ever, use spin pins instead of bobby pins.
They're especially helpful if you have the kind of straight, slippery hair that requires dozens of bobby pins to secure. Check out a really super-simple tutorial here.