1.
Hide your dog water bowls in planters.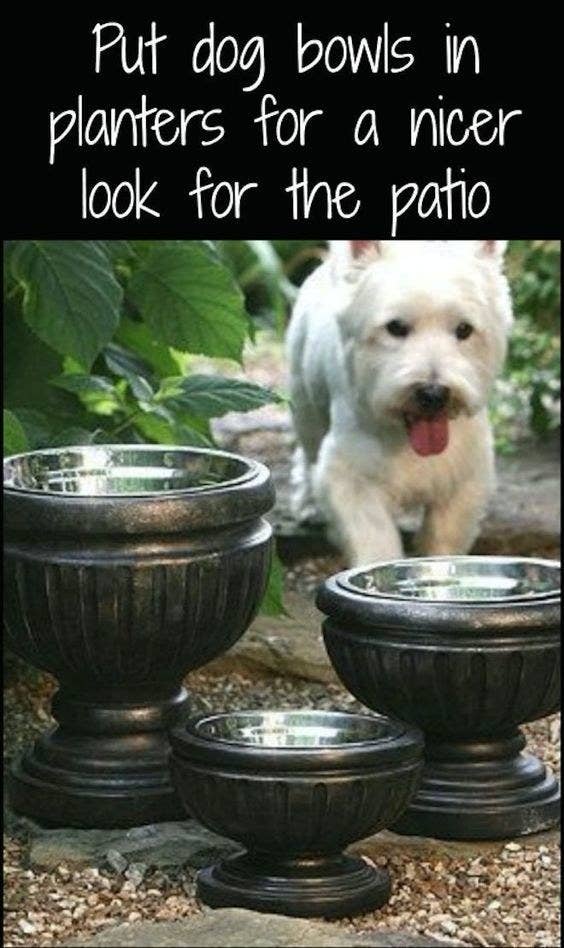 2.
Growing cauliflower in a container is easier than you might think, and it makes for a very decorative plant.

3.
Cover an old laundry basket with burlap.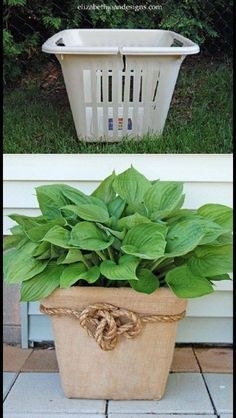 This stock tank pool with a pool noodle rim is pretty much the best thing ever.
5.
Pool noodles threaded together make a cheap and easy raft you can laze around on in the pool.
6.
Create new outdoor lighting fixtures with old terracotta pots lying around, no DIY skills necessary.
7.
This old fondue pot becomes a water fountain by day and a firepit at night.
8.
Rinse off dirty feet in a waterproof frame filled with flat stones. 9.
Get the flagstone patio look without the heavy price tag using stencils.
10.
Replace the lightbulbs in an old chandelier with inexpensive solar lights. Hang it from a tree branch. 11.
Put mirrors up on your fence to make the yard look bigger. 12.
Need easy pathway lighting? Fill a terracotta planter with stones and stick a solar light in it.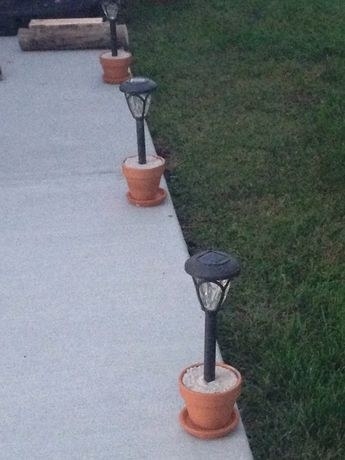 13.
Use $.98 cinder blocks as bases for solar lights.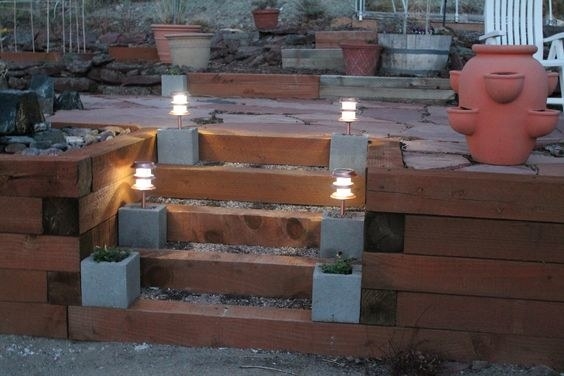 14.
Make a garden umbrella stand using a pot or a barrel. 15.
Or if a beer table stand is more your speed, you can craft one out of a big cement planter that doubles as a beer cooler.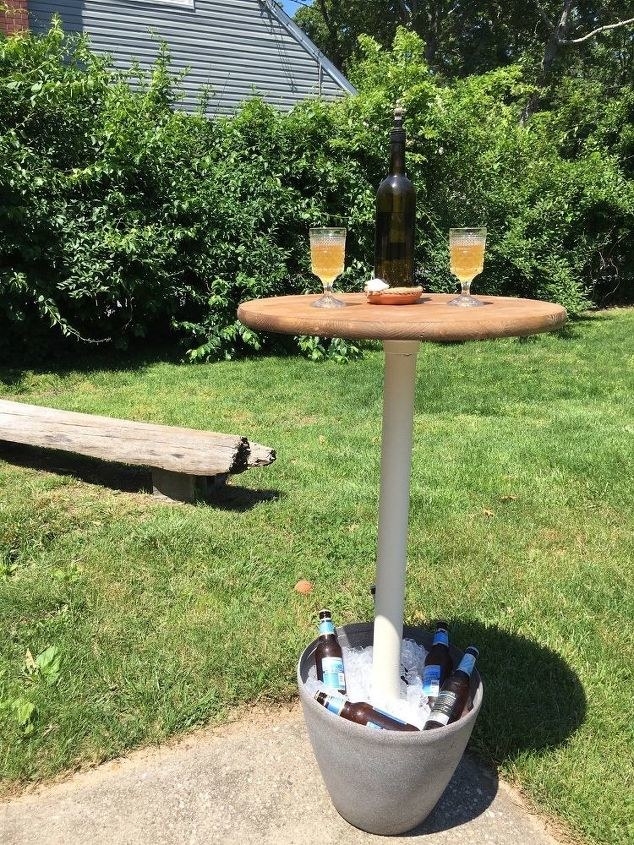 16.
Inject a ball with glow stick juice for some nighttime volleyball.
17.
If you're at a loss for landscaping ideas, hosta plants are very easy to take care of and come in enough varieties that keep a garden interesting.
18.
Attach climbing holds to an exterior wall for hours of fun.
20.
Put some stakes in the ground to make a lounging trio of hammocks.

21.
Reuse those wooden stakes to create the most epic game of Scrabble ever. 22.
Tie rope between trees to create a fun obstacle course for the kids. 23.
Use a twin sheet as a tablecloth in a pinch.
24.
Placemats + fabric waterproofing spray = cheap and easy outdoor throw pillows. 25.
Paint the stones in your garden with a delightful motif.
26.
Don't own a grill? This camping grill is a more inexpensive way to have a BBQ. 27.
Hide an ugly chain link fence with inexpensive wood lattice that you can grow vines on.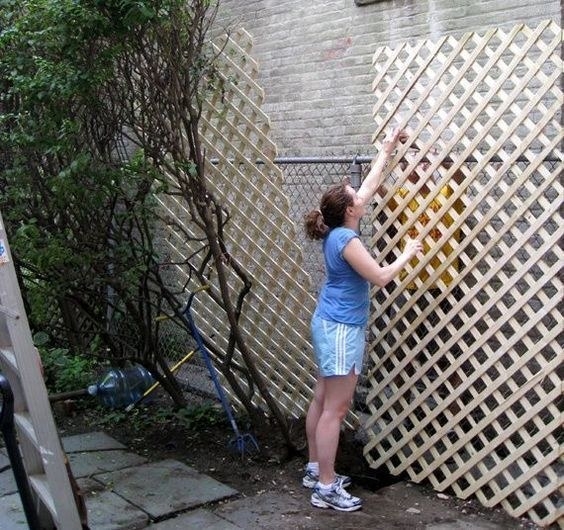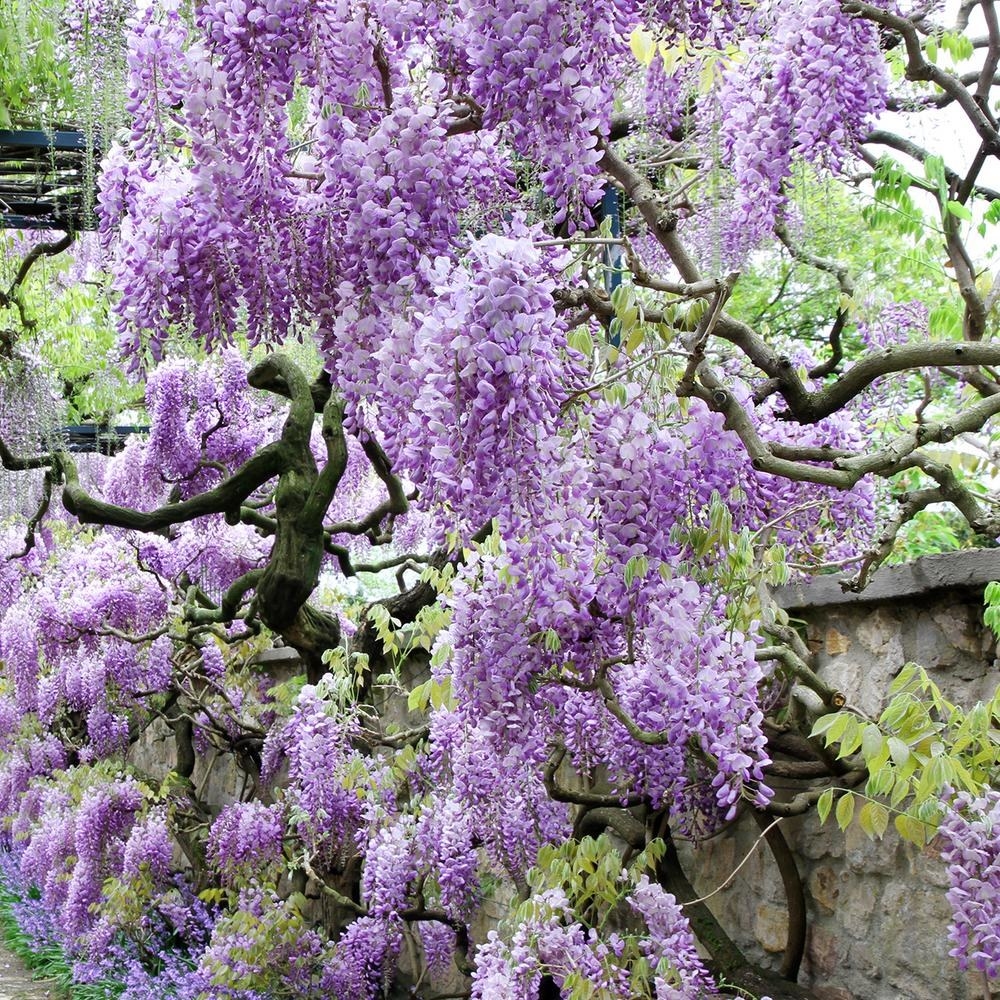 29.
An inflatable pool fountain is perfect for frolicking. 30.
Make a "wee village" garden. 31.
Did a tree fall down? Use it as a a bike stand. 32.
Grow a sunflower house for the kids to play in. 33.
Or build a cheap and easy bean fort. 34.
Set up pool noodles for a game of kickball croquet.

Hula-hoops work too. Get the directions here.
35.
Create backyard ottomans using glue gun, rope, and old tires.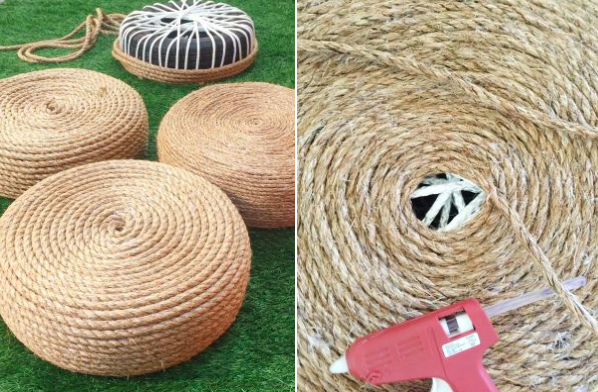 36.
Use rope lighting to line your garden. It's waterproof, and you can put it on a timer.
You could also use a border of rocks to separate the lawn from the deck.
37.
If you already have throw pillows, make them patio-ready by using a grocery-bag insert. 38.
You can build a backyard beach for $200. 39.
If you plan on doing a lot of entertaining, this simple fence table will give your guests a place to eat and drink. 40.
Make a jelly jar hummingbird feeder, because there's nothing more pleasant than watching hummingbirds flit about.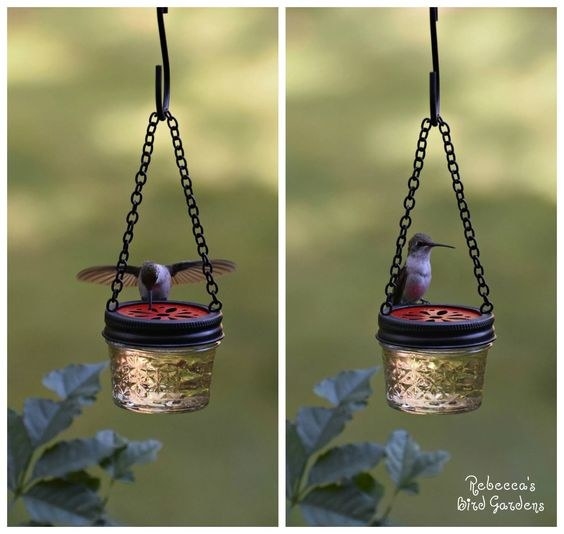 41.
Build a PVC pipe misting station.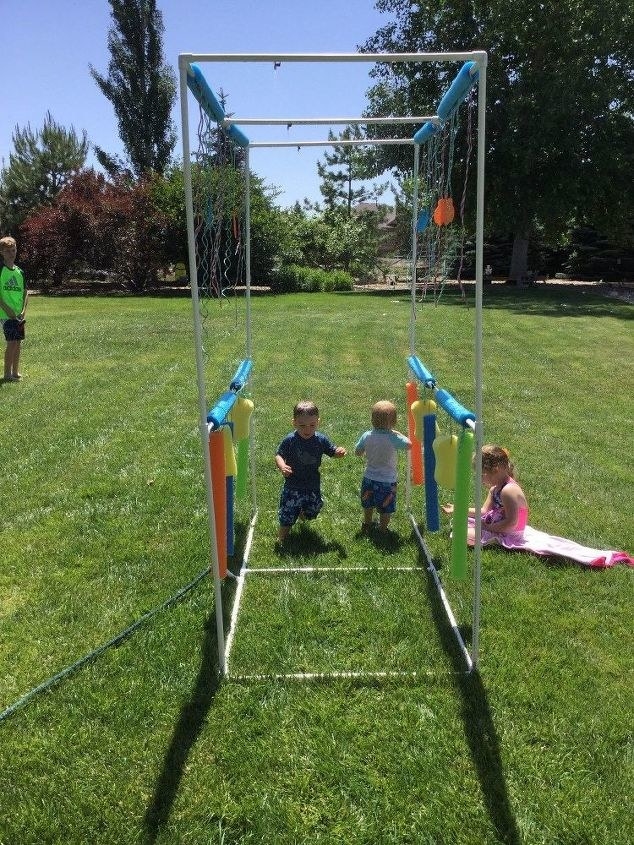 42.
If you're looking to rig something up in ten minutes or less, a plastic soda bottle and a hose tossed over a tree branch will make do, too.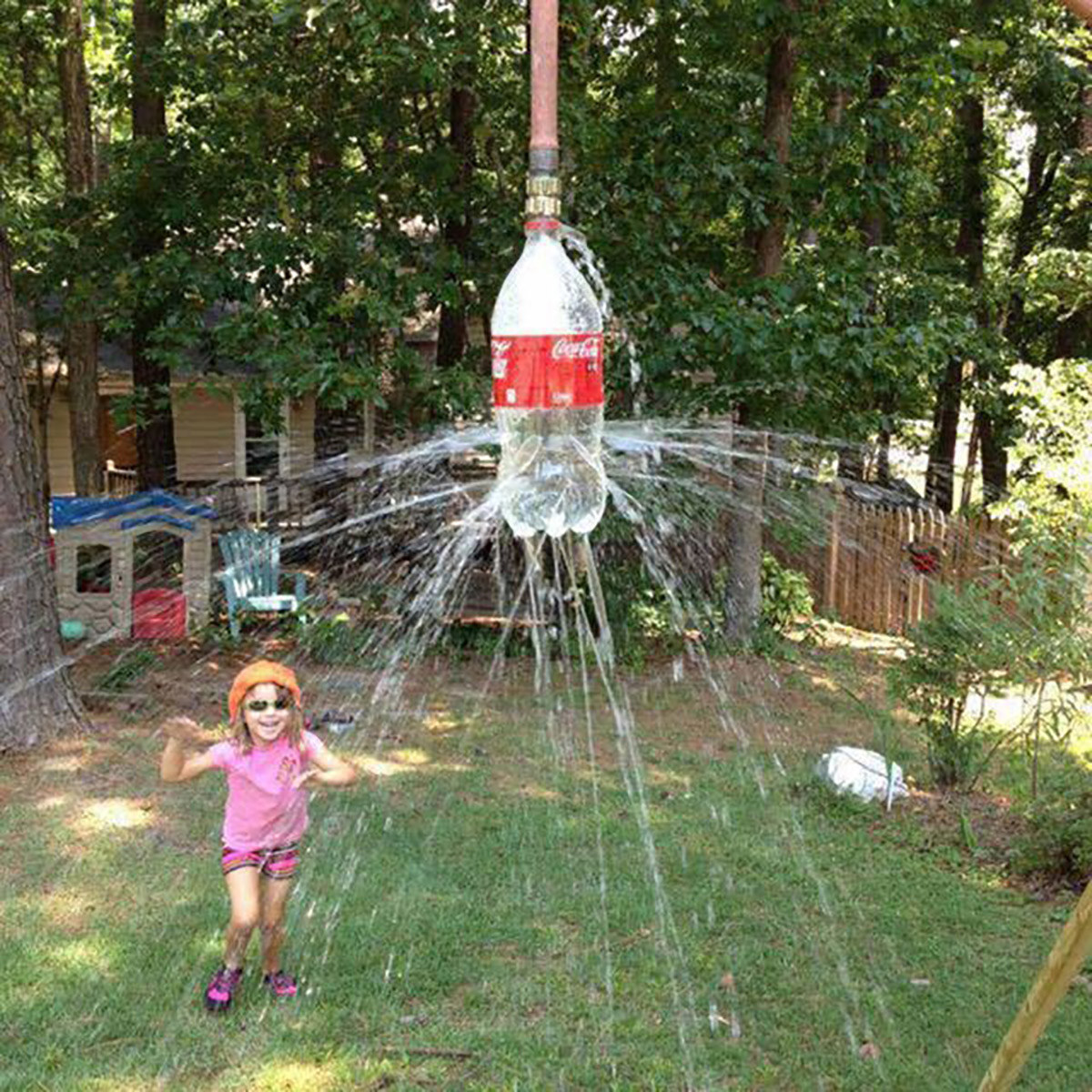 43.
Upgrade an old Adirondack chair using napkins.
44.
Create elegant "stone" columns with pool noodles.
45.
This cinder block bench should only cost you about $30. 46.
Turn light fixtures into hanging orb bird feeders.
47.
Mount a chalk-painted board to the fence so kids can unleash their creativity outdoors. Want awesome DIY tips in your inbox four times a week? Sign up for the BuzzFeed DIY newsletter!