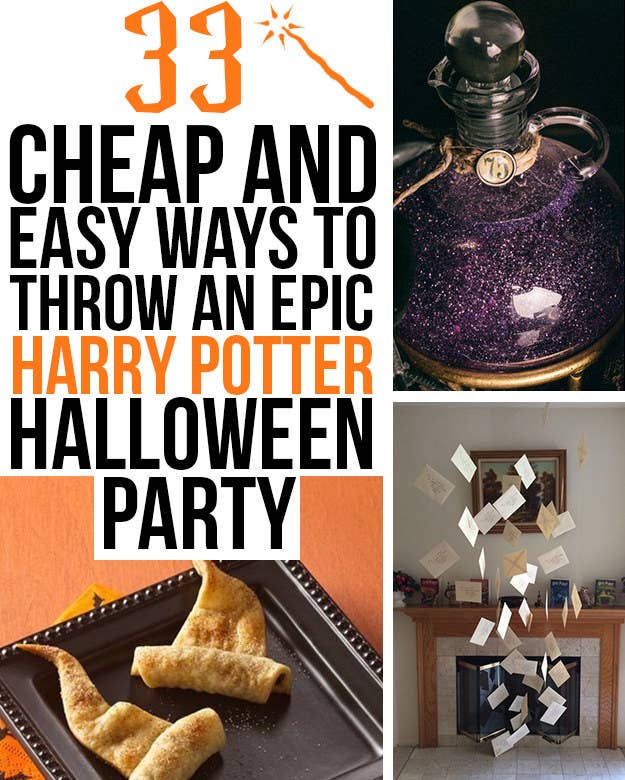 1.
Spraypaint hula hoops and nail them to wood for a Quidditch match.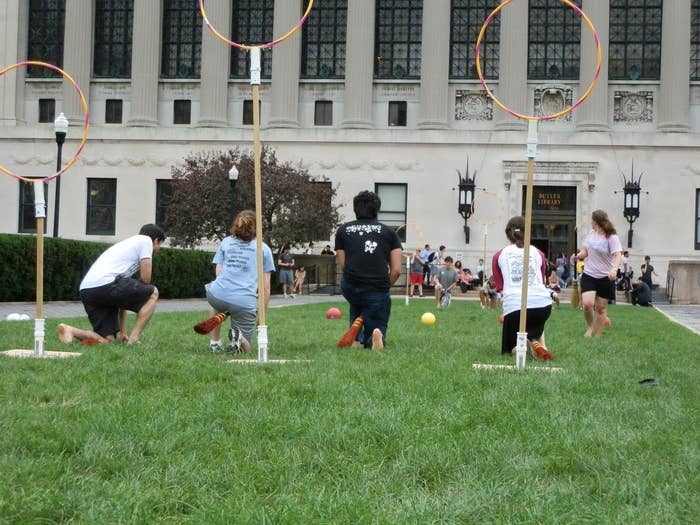 2.
Or hang them from the ceiling if you'd prefer to have it indoors.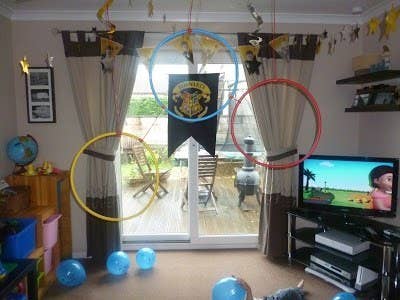 3.
Print out some WANTED posters to hang up all over your house.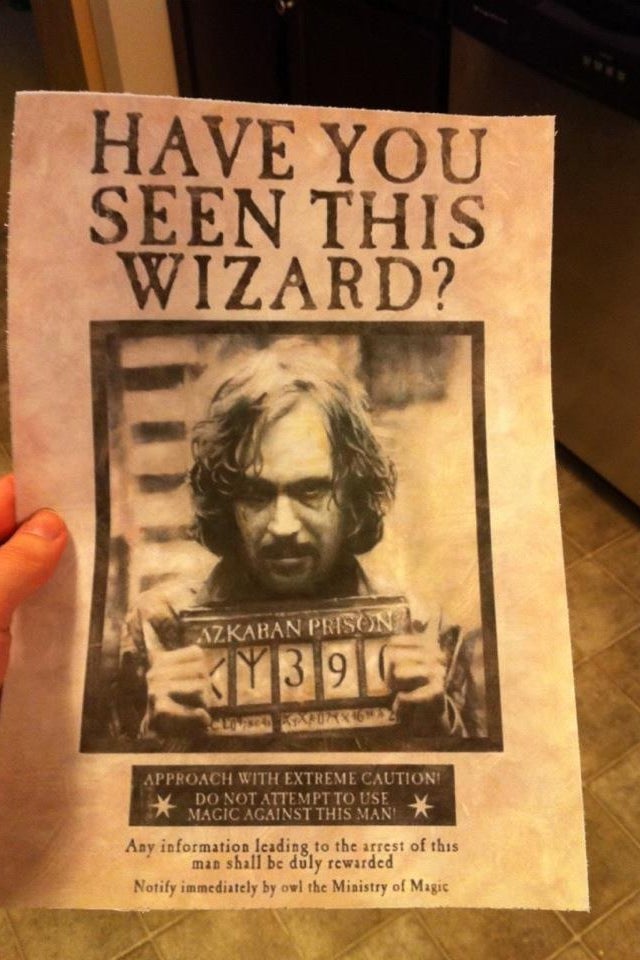 4.
Channel your best possessed-by-Voldemort penmanship and write on all your mirrors with lipstick.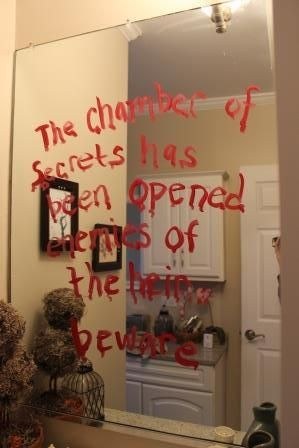 5.
Use your printer to put Myrtle where she is definitely not wanted.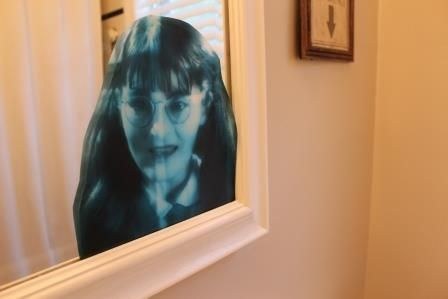 6.
Like, REALLY not wanted.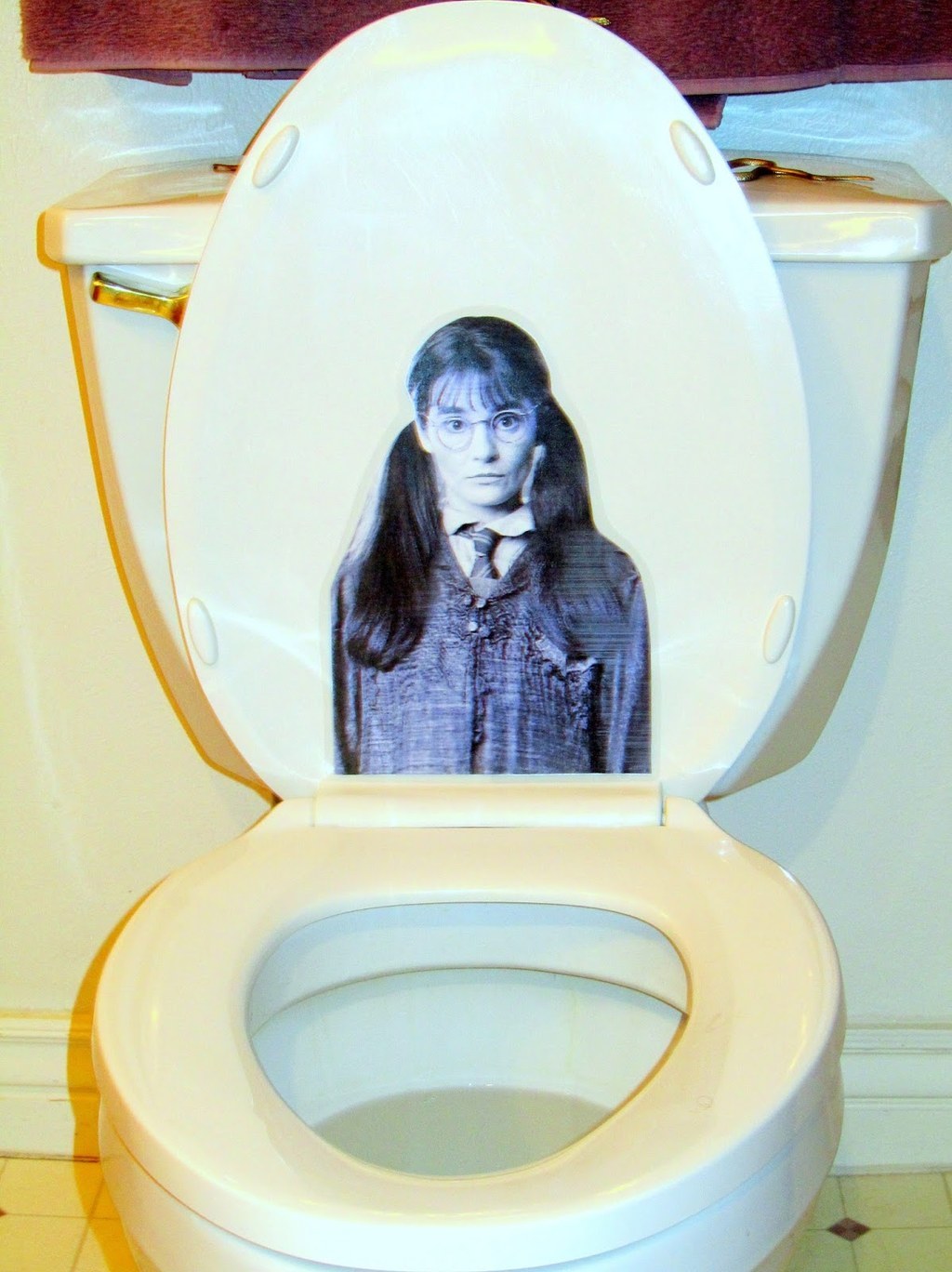 7.
Make floating candles out of paper towel rolls and flameless tea lights.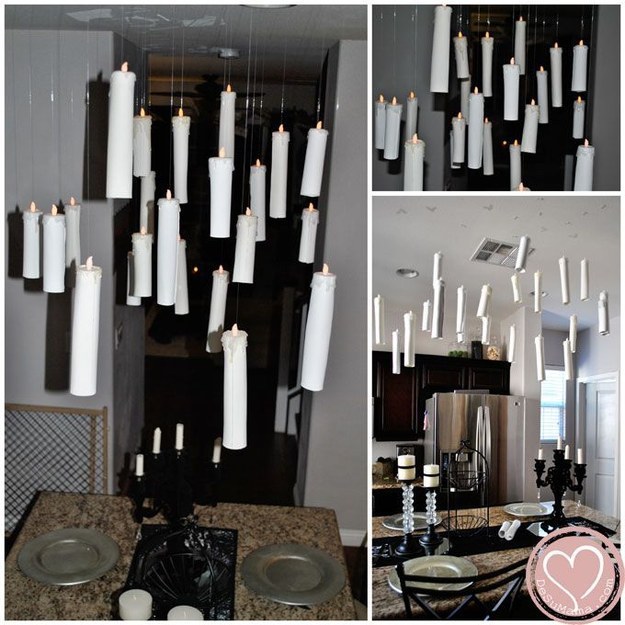 8.
Recreate everyone's favorite occult pub.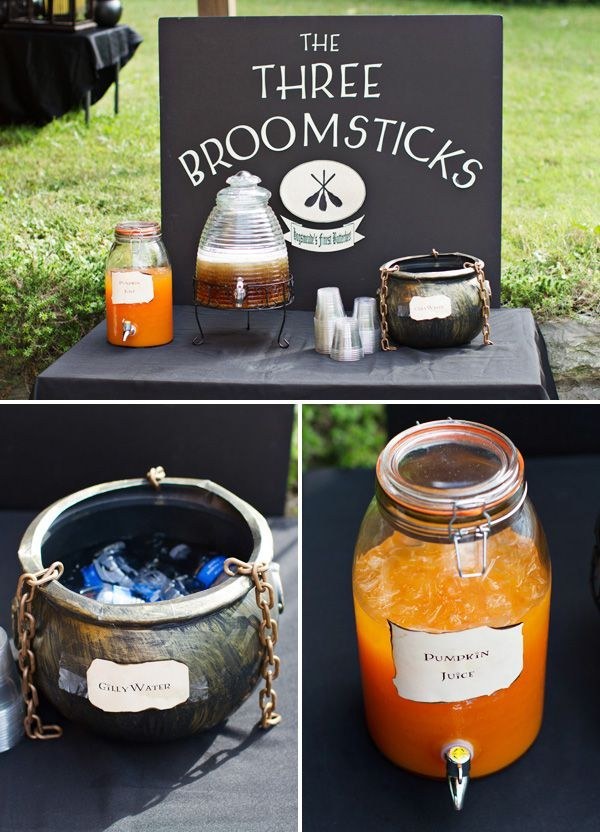 9.
Bring a touch of magic to your Muggle light switches with printable spells.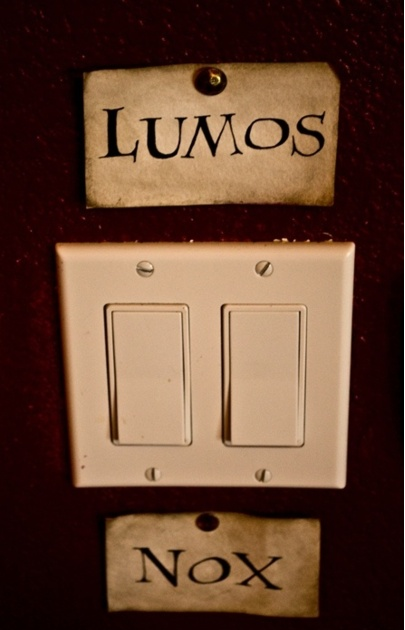 10.
Use chopsticks and hot glue to make wands.

11.
An old sheet becomes a brick wall entrance.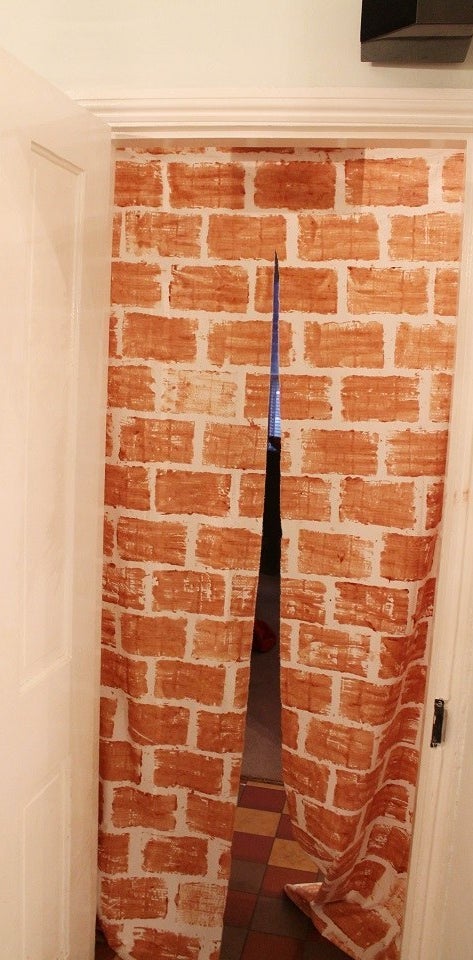 RUN THROUGH IT AS FAST AS YOU CAN.
(Using an old sheet from Goodwill, use a sponge and red paint for an easy way to get the effect.)
12.
Mix up glitter in corn syrup to get this delightful potion effect.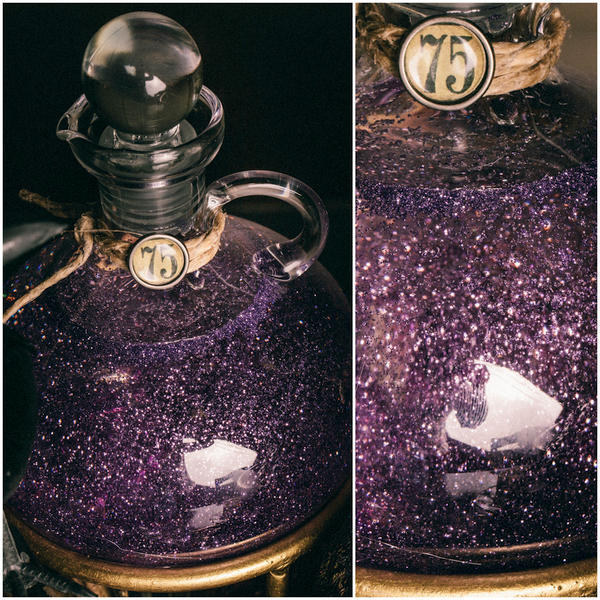 13.
Why settle for a jack-o-lantern when you can have a Potter-lantern?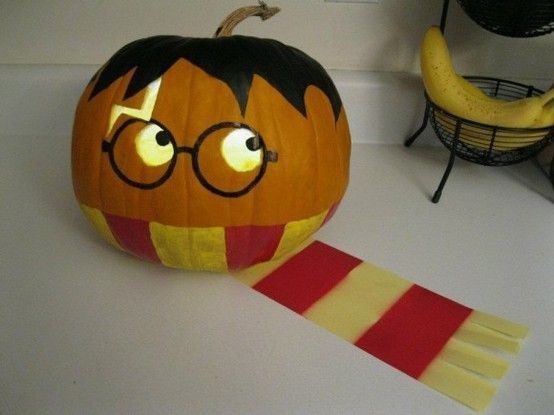 14.
To make a color-changing potion, add drops of food coloring to plastic cups before the liquid gets poured.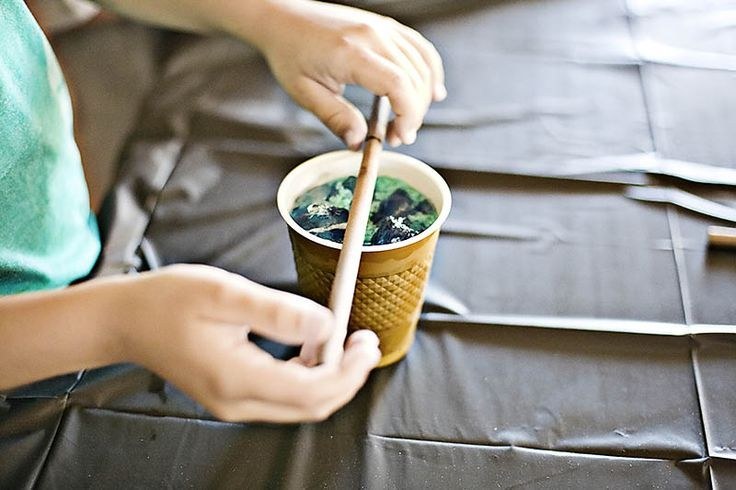 15.
Pretzel sticks, string cheese, and chives make adorable broomstick snacks.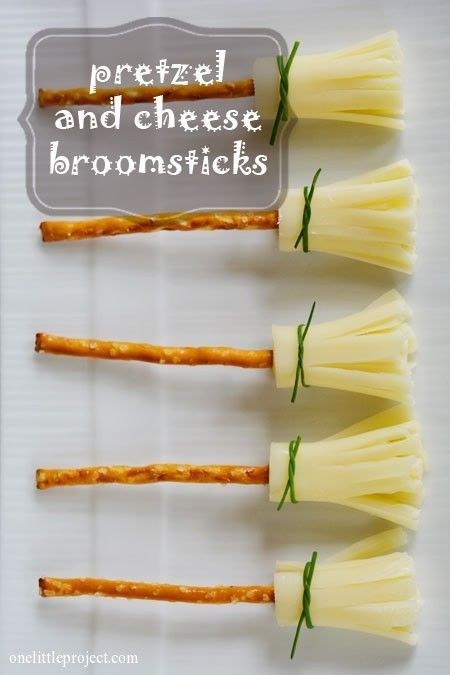 16.
Kids can play some version of autumnal soccer* with broomsticks and gourds.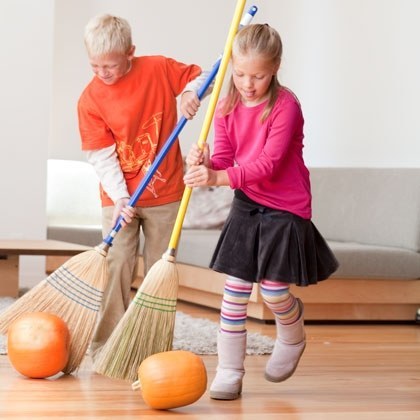 17.
Boil tapioca pearls to make pufferfish eyes.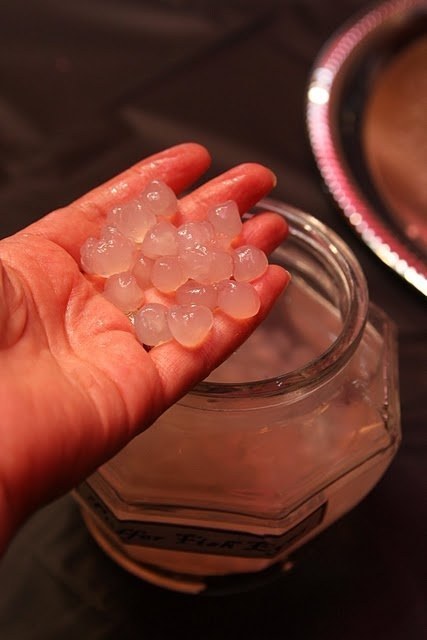 18.
Craft stores like Michael's sell cardboard tomes you can customize and paint yourself.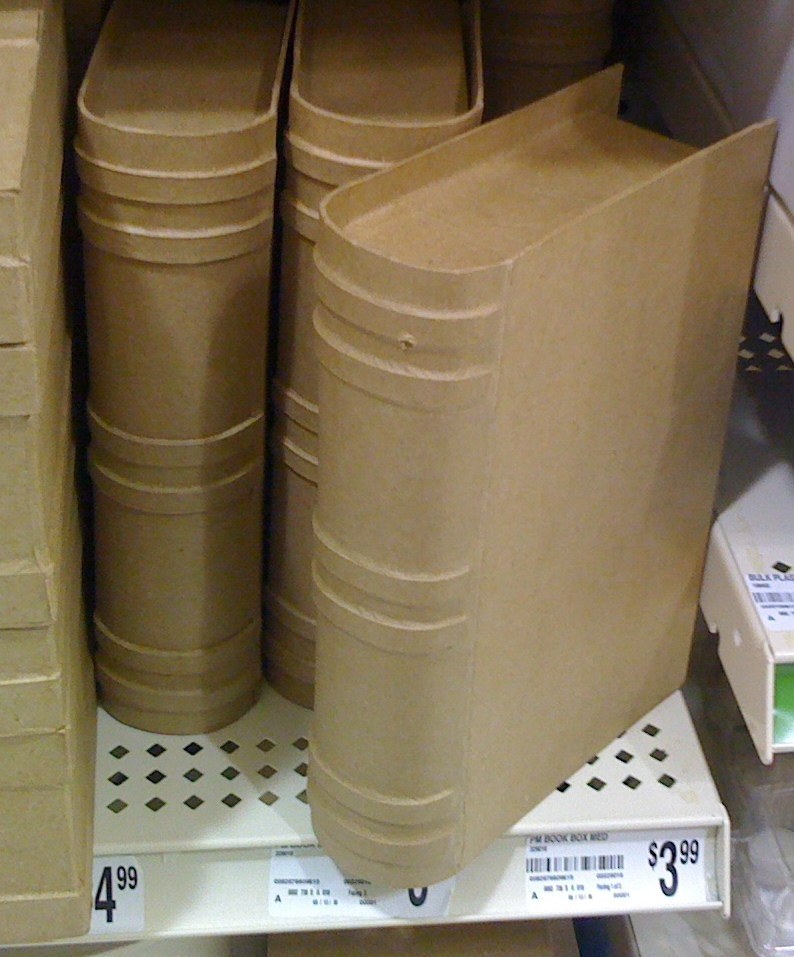 19.
Make simple wizard hats out of crescent dough.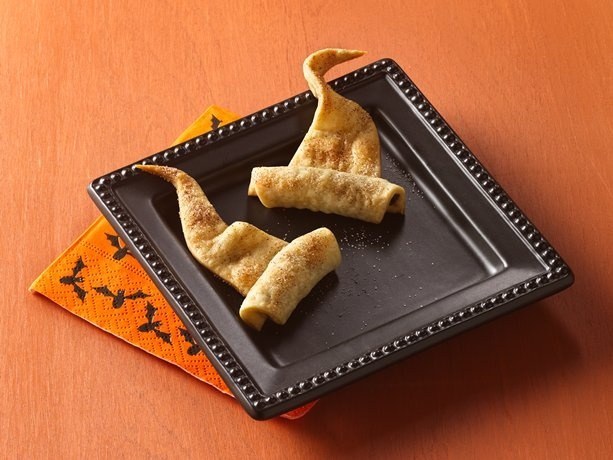 20.
For a healthier alternative to butter beer, make pumpkin juice.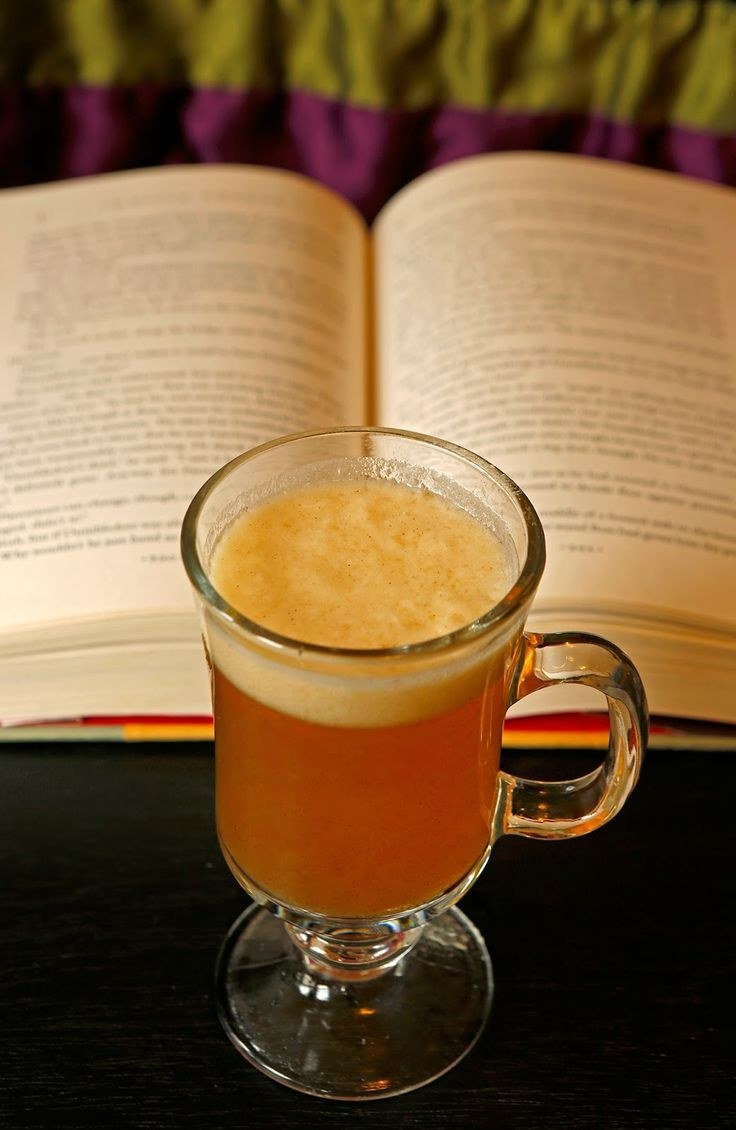 21.
Re-label Muggle candy.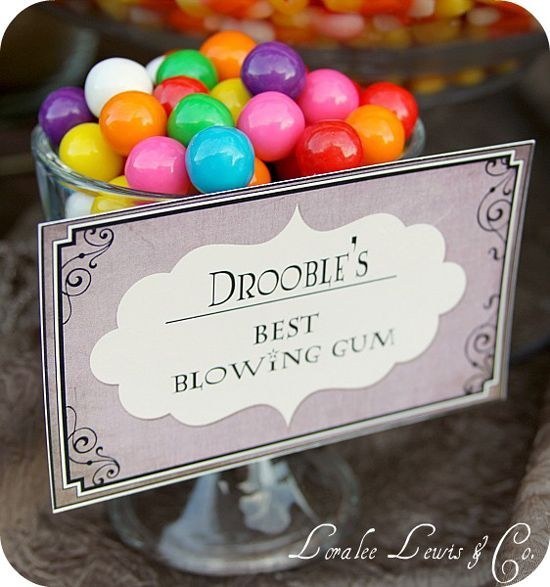 22.
Spraypaint a snake for a Chamber of Secrets bathroom.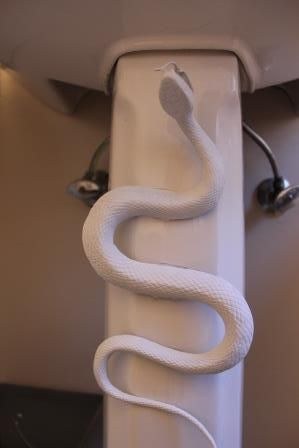 23.
String extra invitation envelopes on a string for a makeshift photobooth backdrop.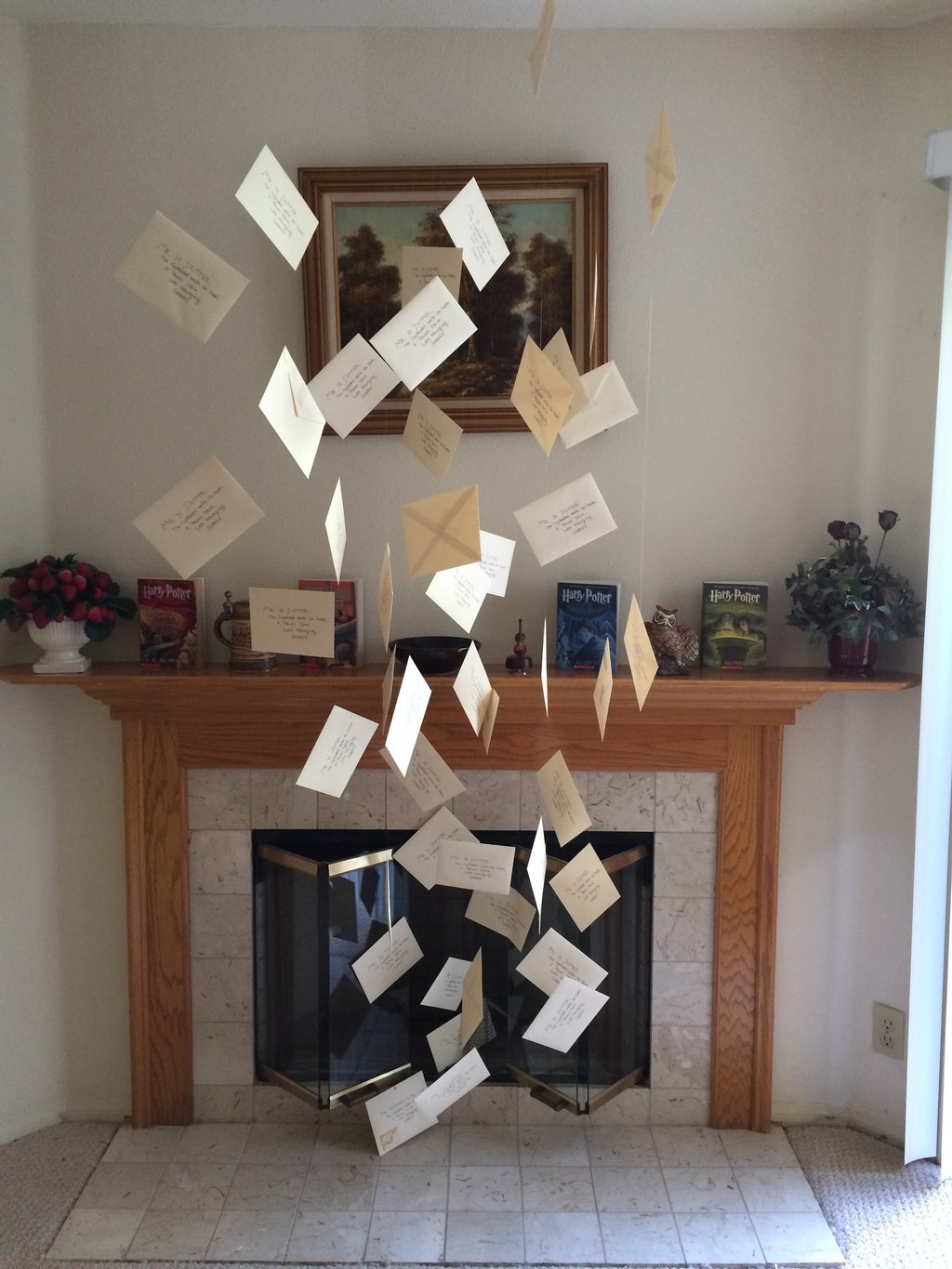 24.
If you have a color printer, you can print out your own castle portraits.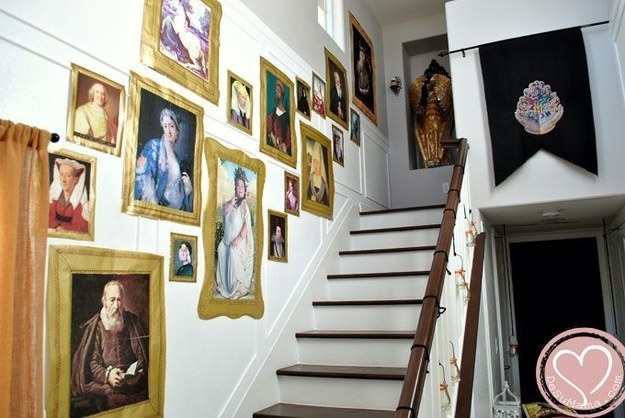 25.
Make a devil's snare with brown packing paper and fake vines from the craft store.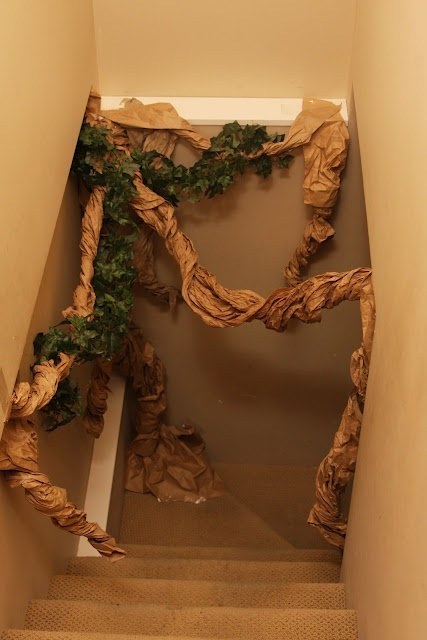 26.
Use balloons and cheesecloth to make dementors.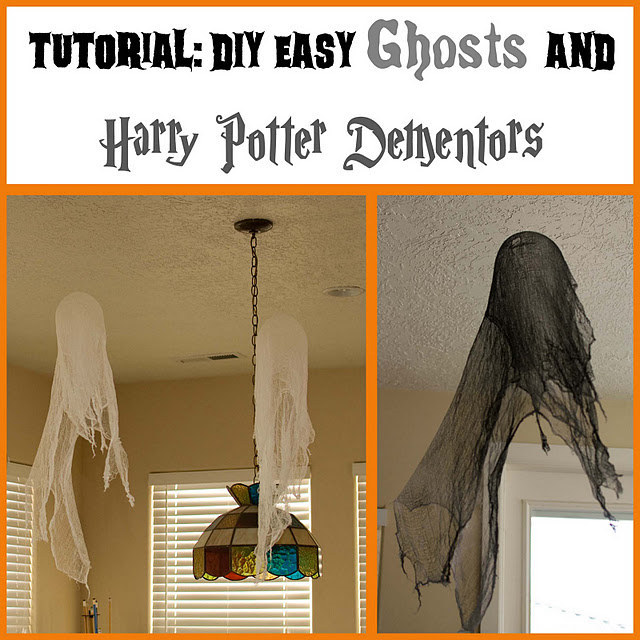 27.
Make a bunting of Flitwick's keys and Golden Snitches using spare keys and tulle.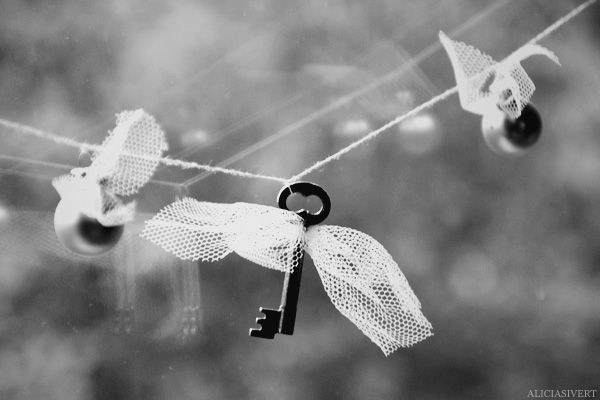 28.
Use tea bags to age your printable potion labels.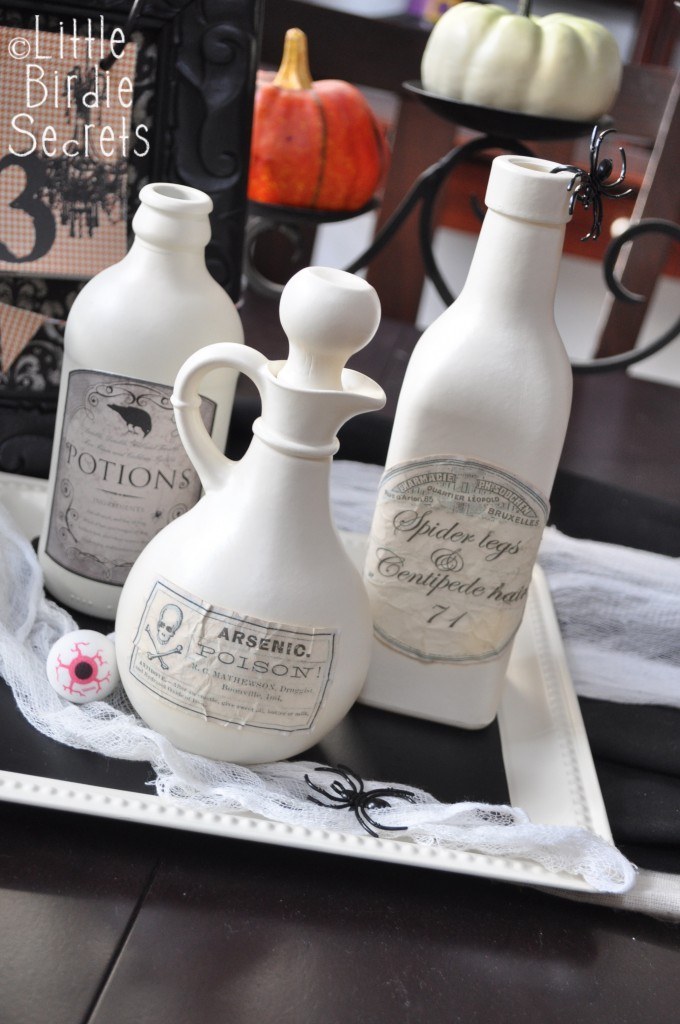 29.
Draw owls straight onto balloons with Sharpie.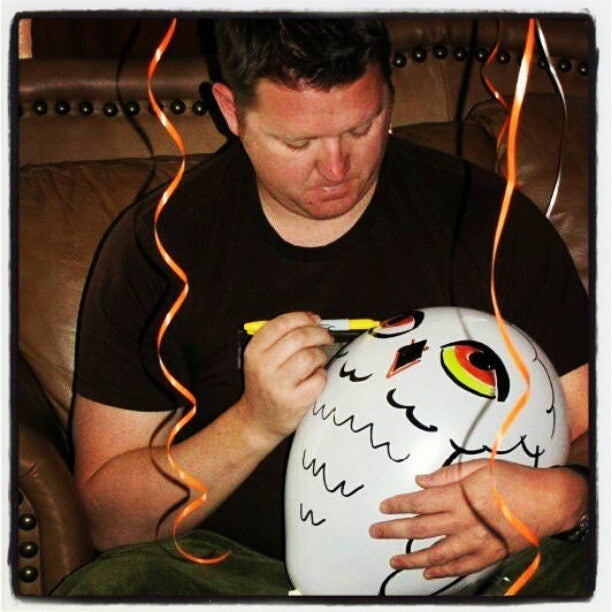 30.
Imprint a penny into clay or Play-Doh to create a seal for your invitations.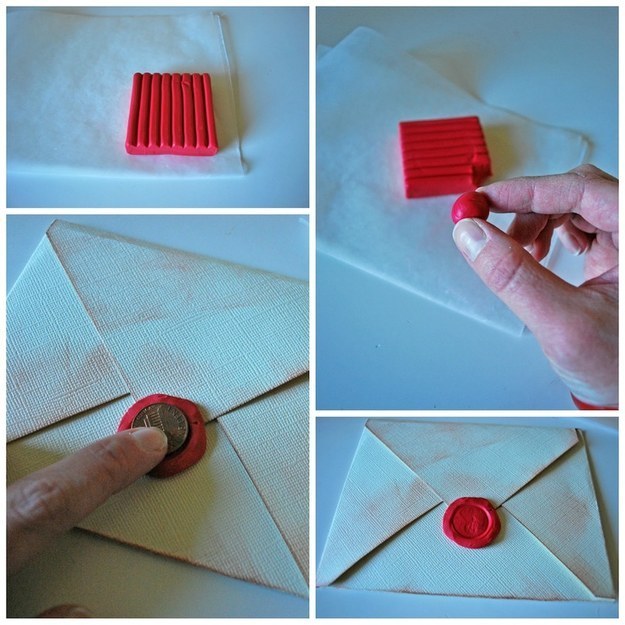 31.
DIY your own spider trail with plastic spider rings.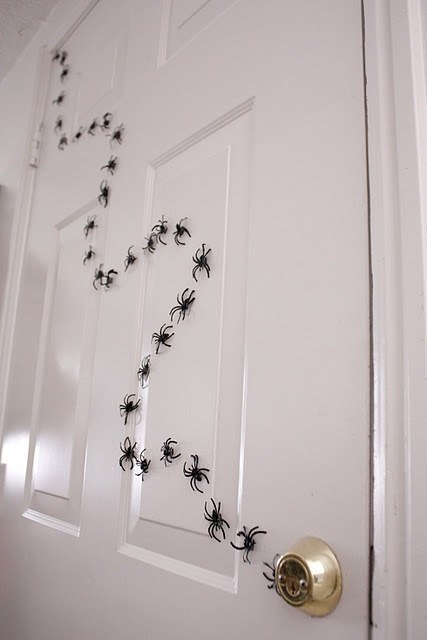 32.
This is a super easy butter beer recipe.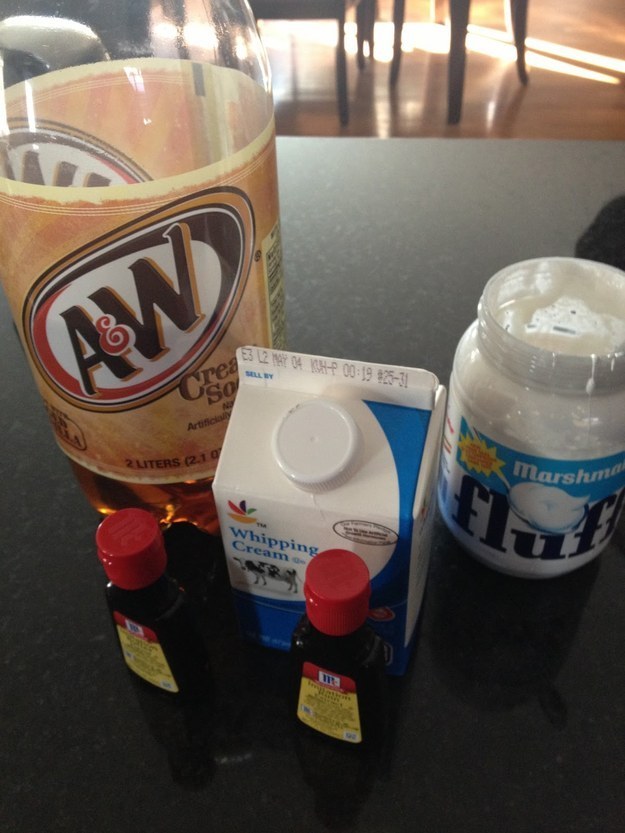 33.
Let everyone go home with some special party favors.