1.
The tiled mural at Bean Brothers in Eindhoven.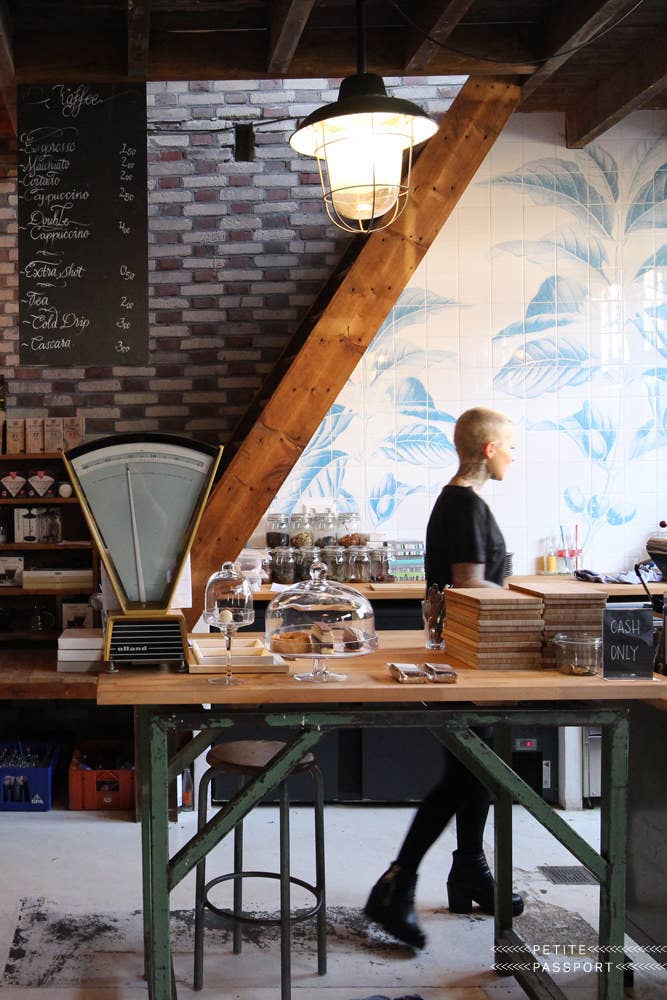 2.
The black, white, and wood theme of One Fifteenth Coffee in Jakarta.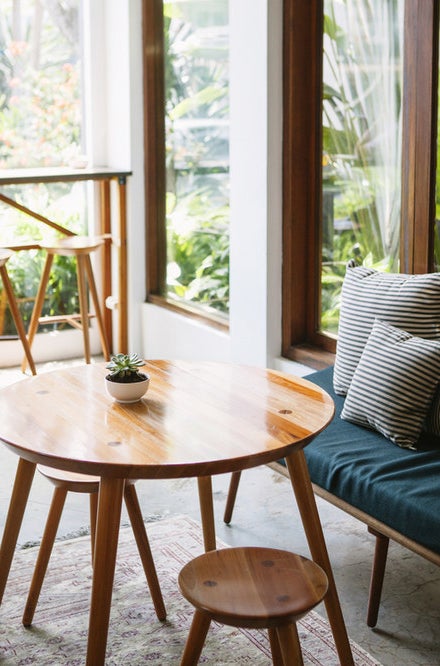 3.
The corrugated stylings of the Monocle Café in London.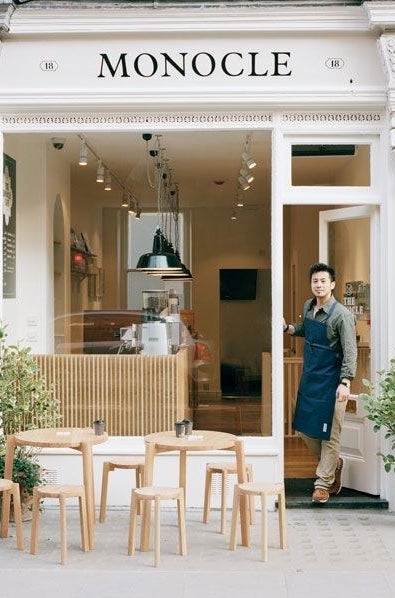 4.
The perforated metal and experimental light fixtures of Top Paddock in Melbourne.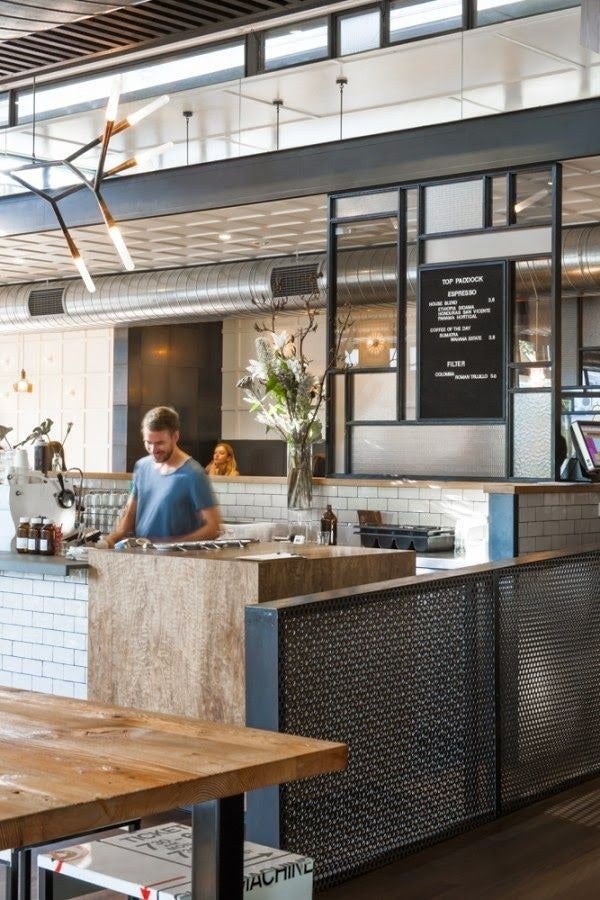 5.
The matte black counters at Granja Petitbo in Barcelona.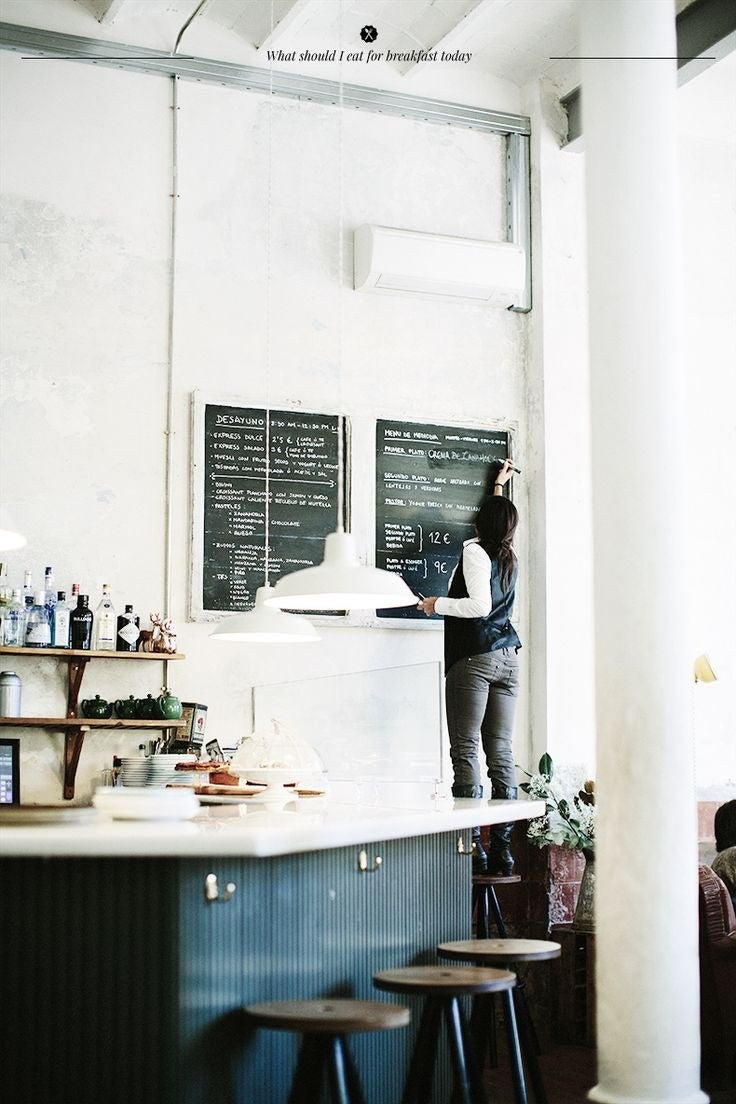 6.
The epic windows at Story in Helsinki.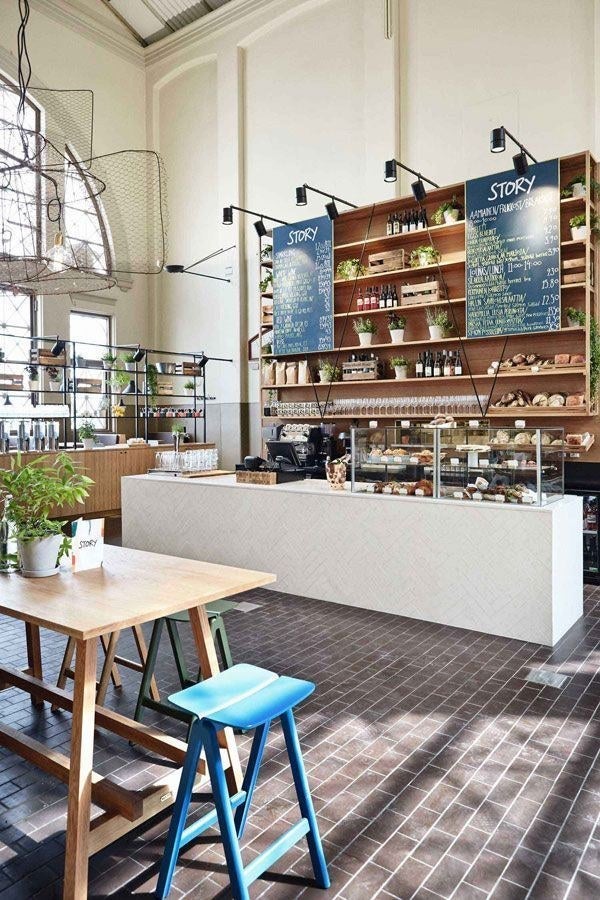 7.
The gorgeous tiles and homey living room feel of Pehache Café in Buenos Aires.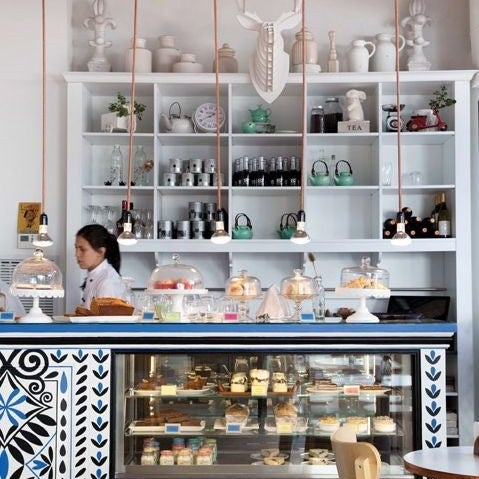 8.
The industrial light fixtures at Casa Lapin in Bangkok.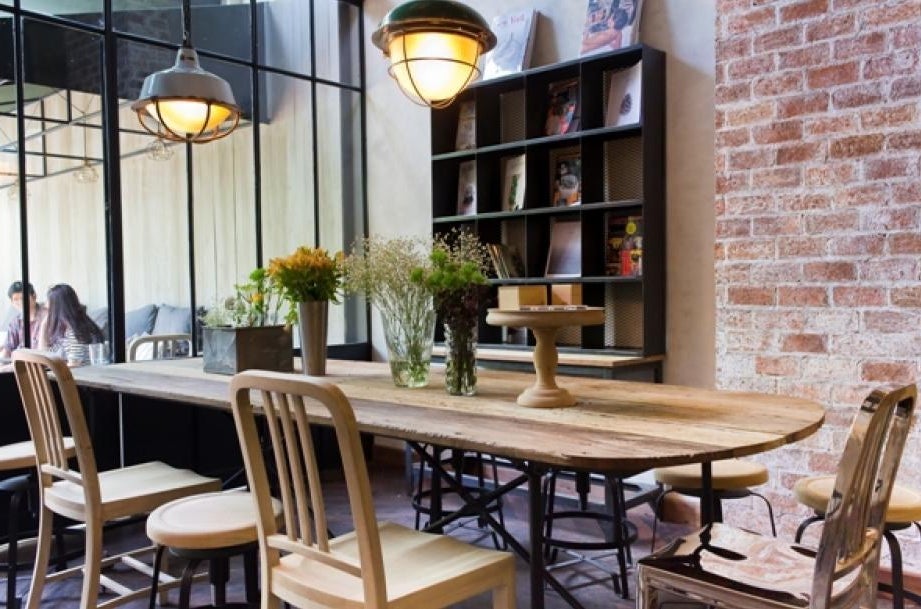 9.
The amazing chalkboard art at Astro Coffee in Detroit.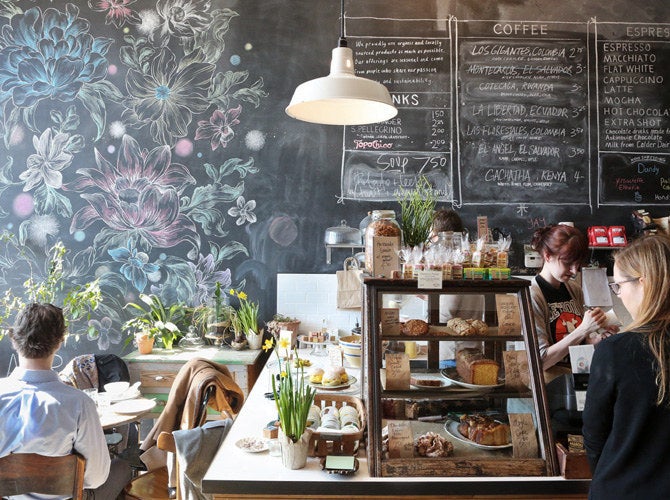 10.
The open shelving and barnhouse details at Crosby Coffee in Crown Heights, Brooklyn.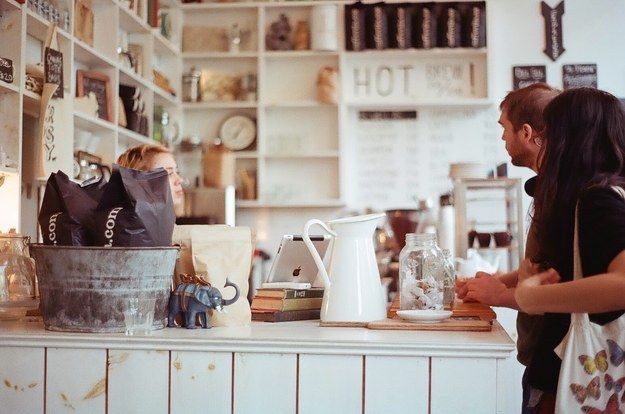 11.
The floor tiles and hanging horns at Cafe Clock in Morocco.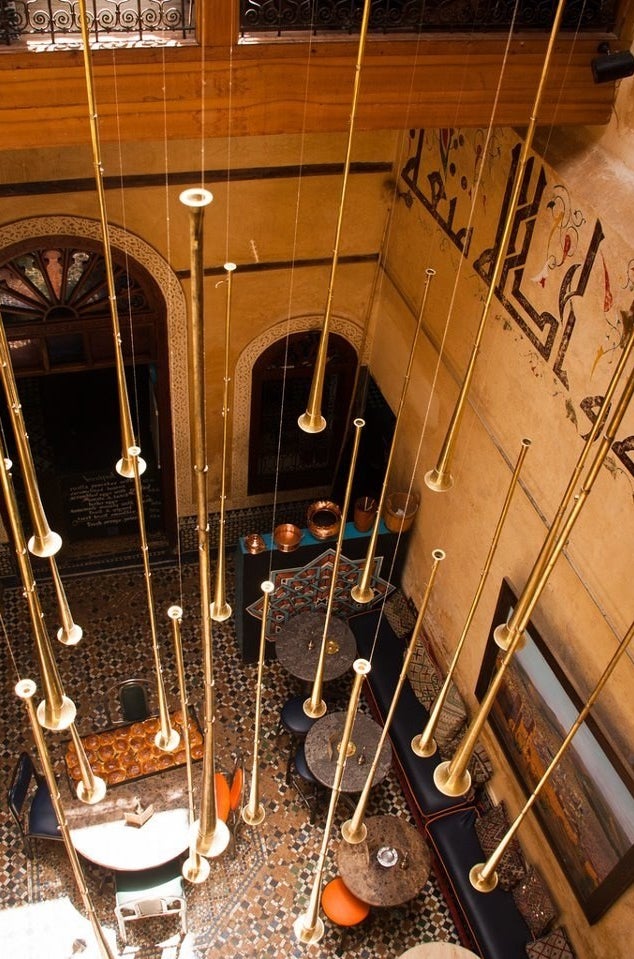 12.
The vintage frames at Finch's Tea and Coffee House in Vancouver.
13.
The cozy, woodsy nook at La Esquina in Copenhagen.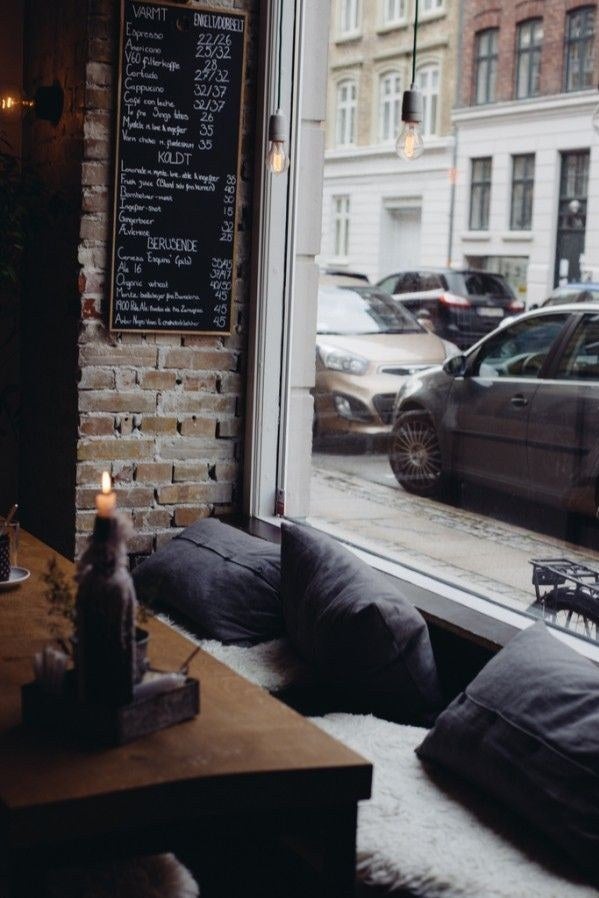 14.
The effortless mixing of metals at Truth in Cape Town.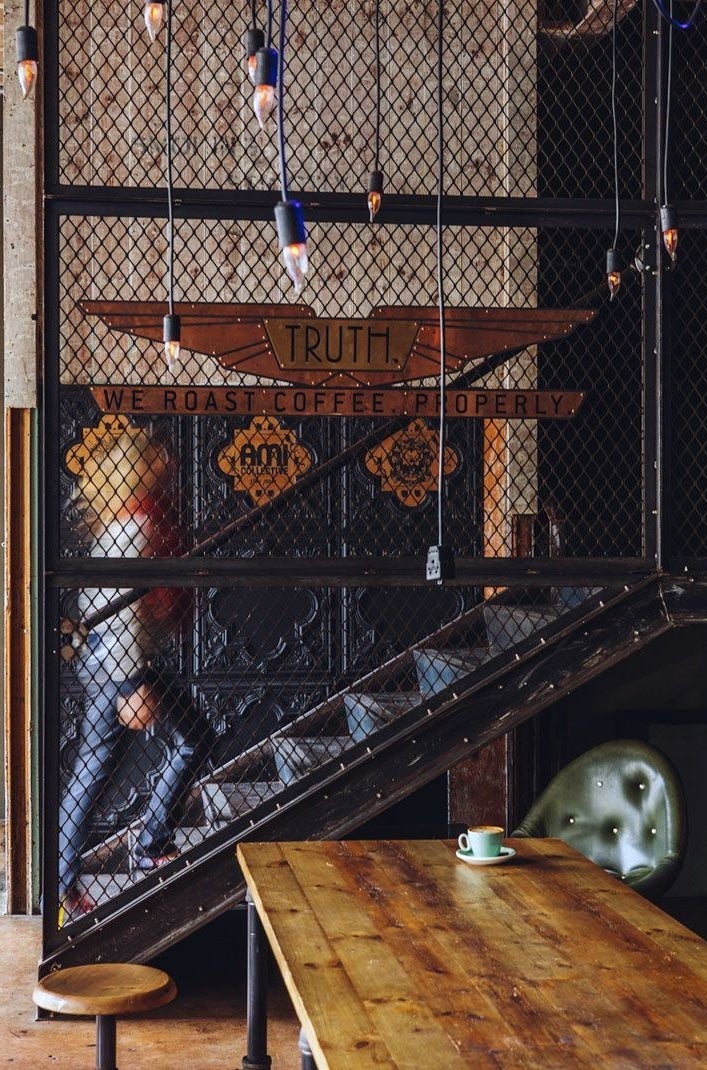 15.
The awesome chandelier at Friends of Mine in Melbourne.
16.
The unabashedly colorful decor at Colorova in Paris.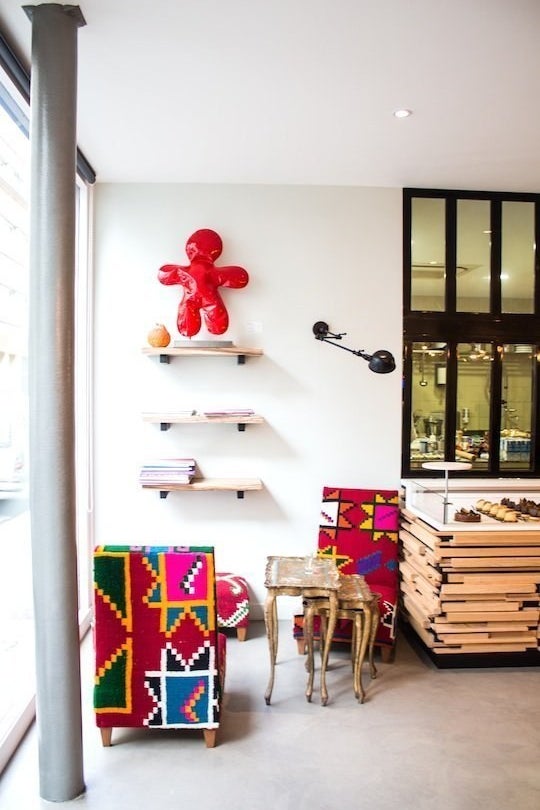 17.
The living room furniture of Stan & Co in Utrecht.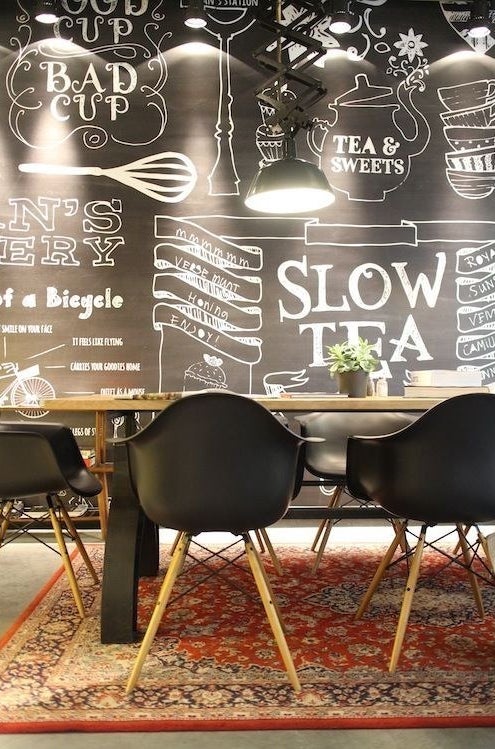 18.
The industrial shelving and modern counter at Sightglass Coffee in San Francisco.
19.
The shaker style cabinets and metal rails that are basically a dream kitchen at The Grounds of Alexandria in Sydney.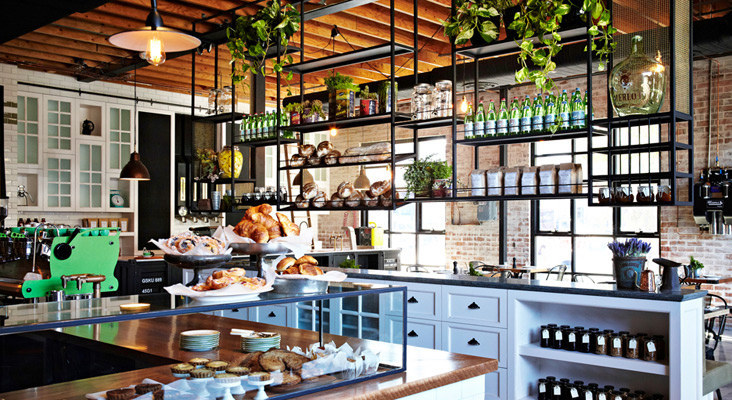 20.
The reclaimed woods of Market Lane Coffee in Melbourne.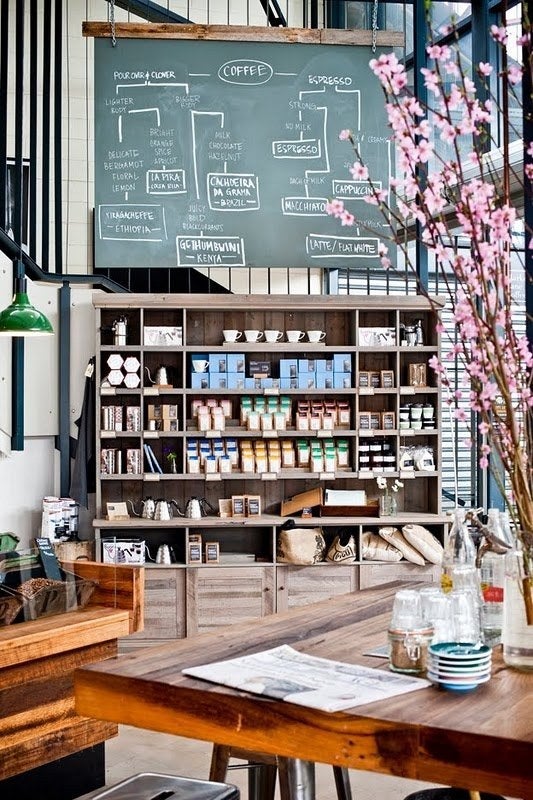 21.
The outdoor seating at Federal Café in Barcelona.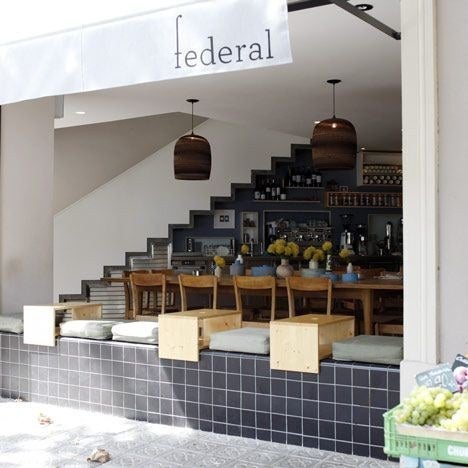 22.
The mad-scientist feel of Revolver Brew Bar in Vancouver.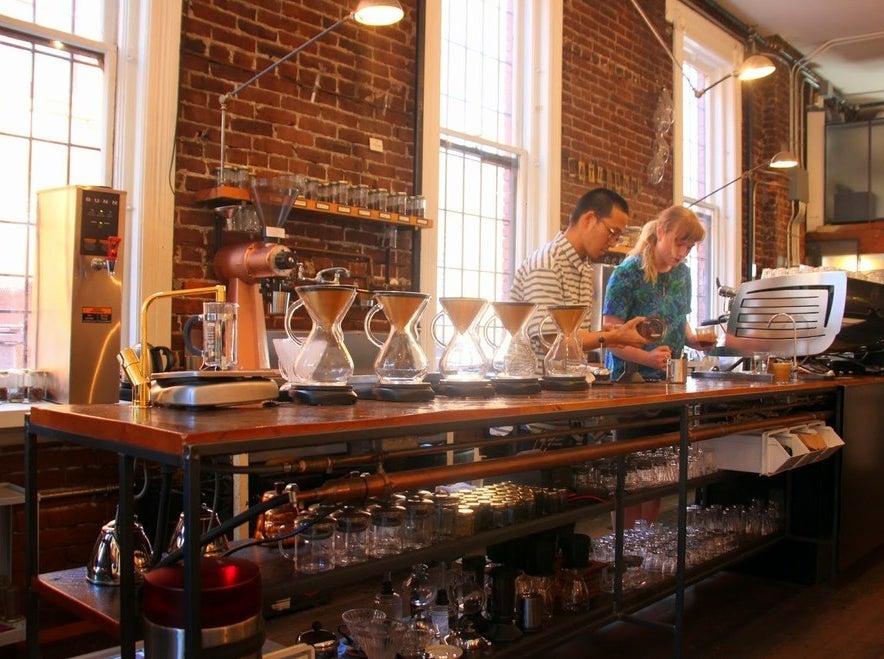 23.
The epic mural at Barista Parlor in Nashville.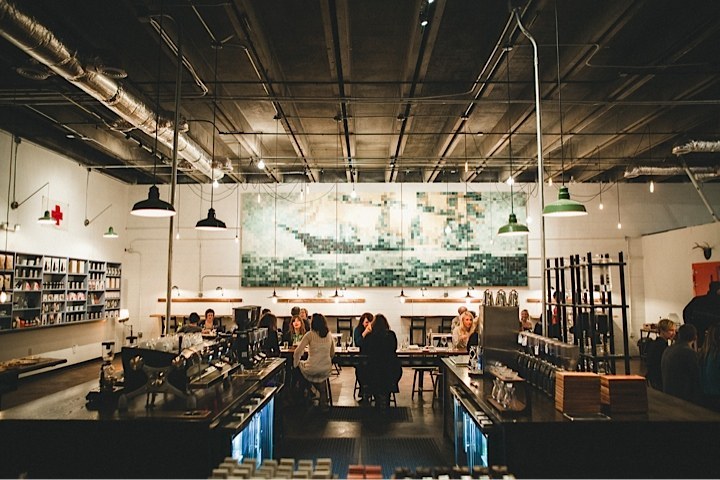 25.
The stark minimalism of All That Is Solid, a café and concept store in Glasgow.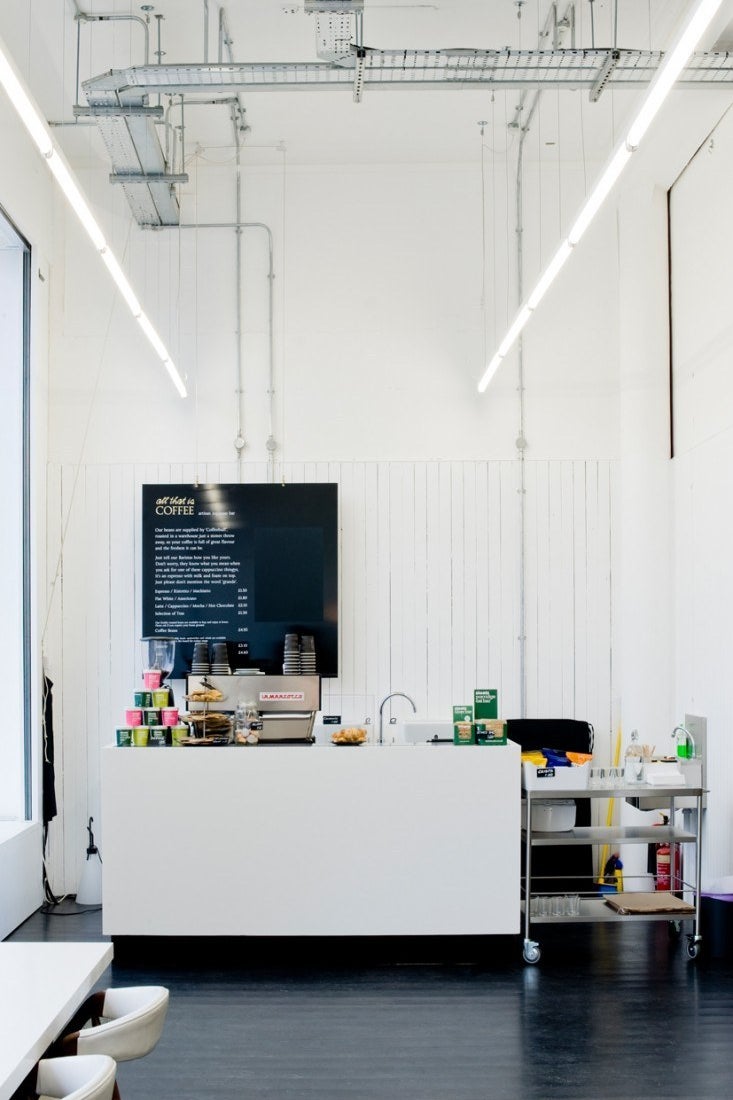 26.
The lighting at Tapped and Packed in London.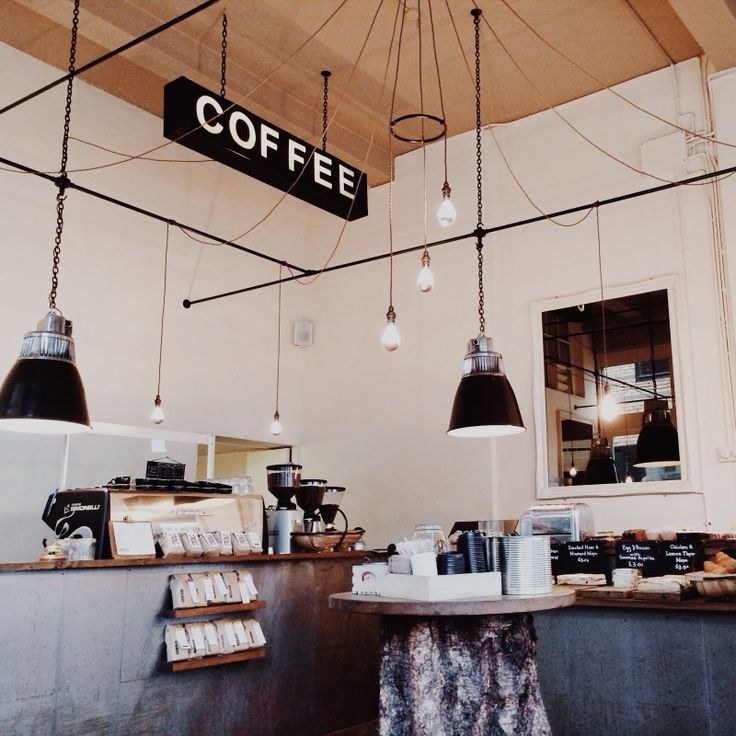 27.
The modern plantlife at Superette in Cape Town.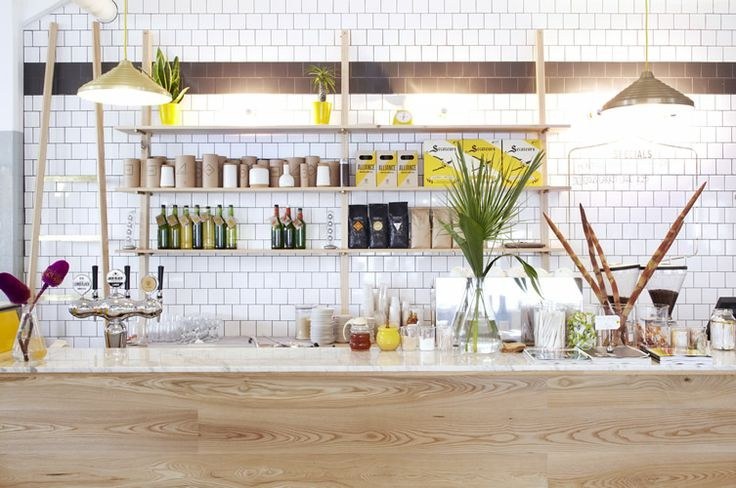 28.
The adorable color scheme at Supreme Seafarers in Auckland.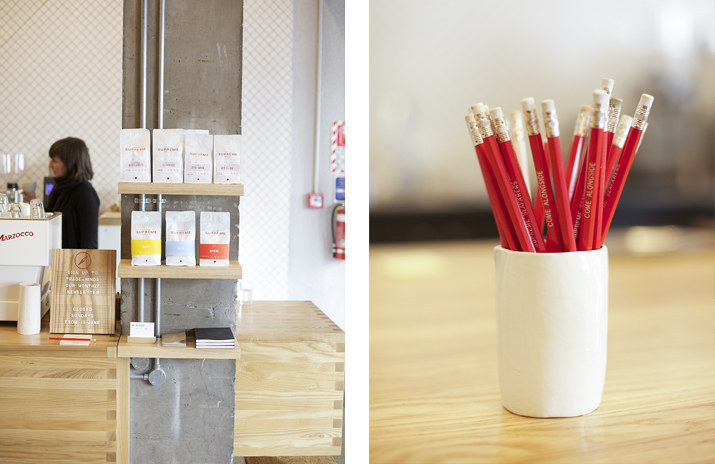 29.
The suspended bicycles at Café Falco in Montreal.
30.
The use of concrete at Aborrotes Delirio in Mexico City.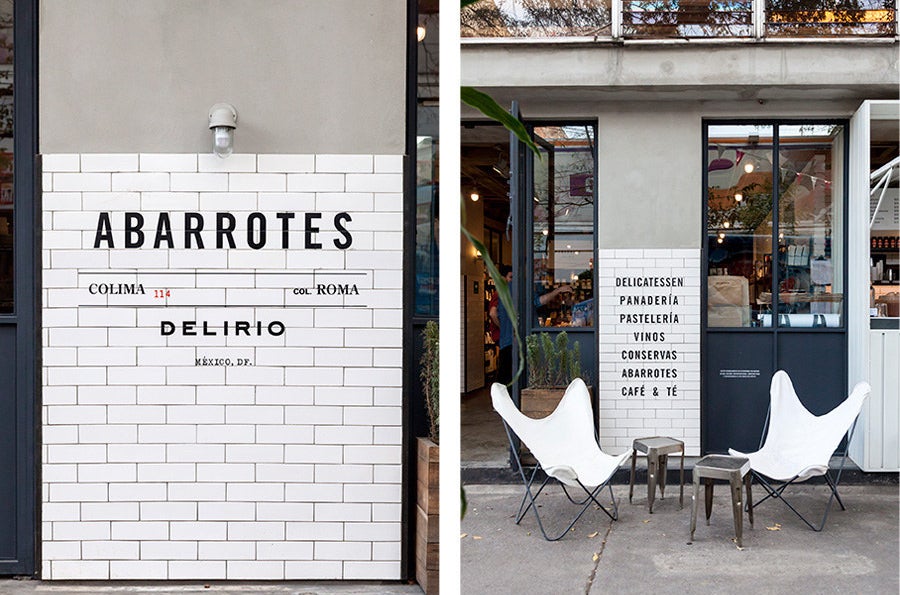 31.
The dark grout and white tiles at Kaffeverket in Stockholm.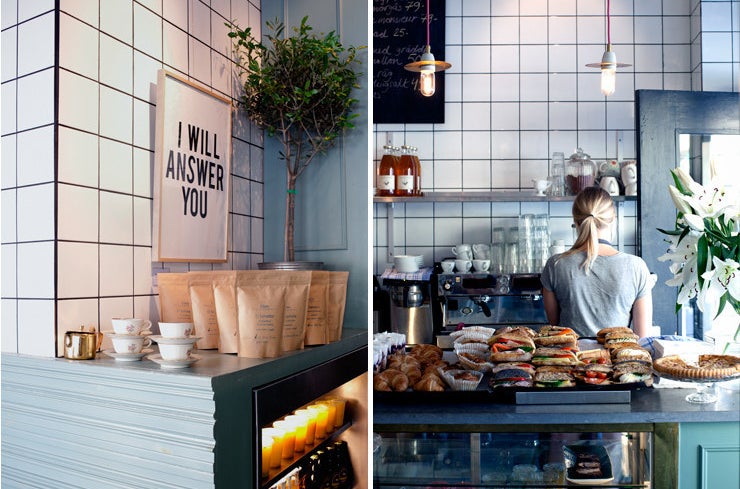 May we all one day have bathrooms in our homes that look like Swedish coffeeshops.