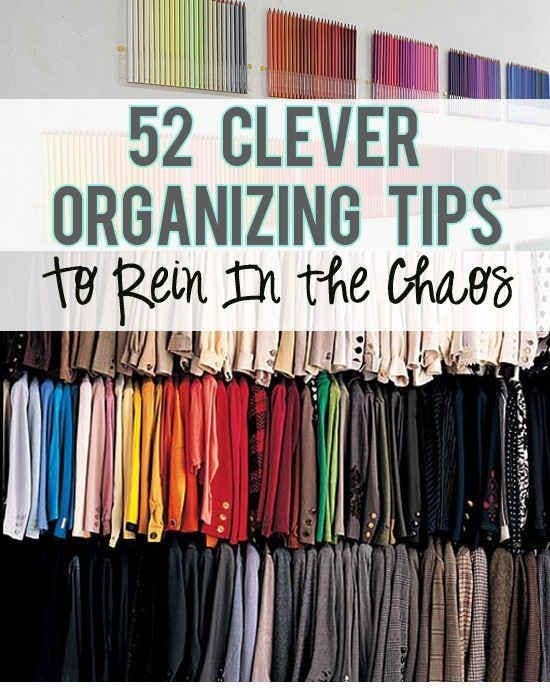 1.
Instead of stuffing your plastic bags into some sort of receptable, fold them into tiny neat triangles. 2.
Use shelf risers so you can keep two nice, neat tiers in any cubby-sized hole. 3.
Organize your magazine holders with ribbons and tags.
4.
Hang your shelves upside down so that the brackets automatically create built-in compartments. 6.
Keep junk drawers neat with bins velcroed to the bottom.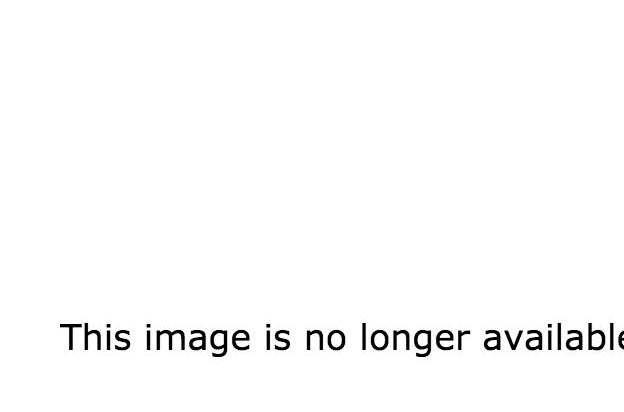 The velcro will keep the bins from moving around.
7.
Hang an upcycled cereal box on the refrigerator to keep your menus and fliers in order. A hanging file folder is another cute idea for recipes and such.
8.
Use pan organizers both horizontally and vertically to maximize storage space in your kitchen cabinets. 9.
Use wire CD racks to organize Tupperware lids. 10.
Create a menu planner with sticky tabs and a binder. 11.
Make a coaster tray for designated glasses.
12.
Use a pegboard to keep dishes neat. 13.
THIS is how you should organize your measuring spoons and cups. 14.
Attach a command hook to the side of food canisters for easy scooping. 15.
Put all the stuff that would normally be cluttering up the front of your fridge on the inside of your cupboard instead. Just attach sheet metal to the inside of your cabinet door.
16.
Use pipe straps from your local hardware store to make a cheap and easy utensil holder. 17.
Use a utensil divider to store toothbrushes. 18.
Replacing your weirdly sized shampoo and body wash bottles with uniform bottles will give an appearance of neatness. 19.
Mix and match these stackable Muji acrylic drawers for customizable makeup storage that's easily accessible.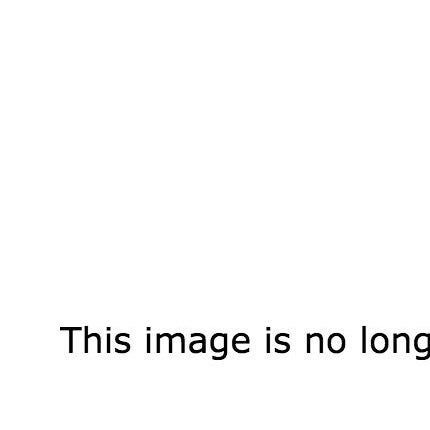 Muji sells them in assorted sizes, and the clear acrylic makes it easy to see everything that's there.
20.
For your drawers, use thick sheets of posterboard to create compartments for all your makeup needs.
It'll cost you, like, $2 from the dollar store. Get the instructions here.
21.
These dollar store stacking bins are the perfect size for bathroom cabinet organization. 22.
A metal tiered caddy is a great way to organize bath toys or shower supplies.
23.
Use doorknobs to hang up individual shower caddies for each member of your family. 24.
Hang glasses and sunglasses on a chain suspended between two hooks. 25.
An Ikea zip line curtain is a great way to organize scarves, socks, and tank tops. 26.
Tension rods also make easy scarf hangers.
27.
Use a shoe organizer to organize socks and underwear. 29.
Use cutlery trays and command hooks to organize your jewelry. 30.
Use ice cube trays to organize tiny things, like earrings and other jewelry. 31.
Put up a wire shelf in the dead space of a closet to corral wrapping paper. 32.
The hardware store is your friend when it comes to organizing the little things, like office or craft supplies. 33.
Need shelving for your desk? Use shoe racks. 34.
Use magnetic strips to organize your bobbins. 35.
Use Tic Tac containers to organize and dispense ribbon. 36.
Use a magnetic knife strip to organize tools and scissors. 37.
Another clever magnetic strip idea: glue washers to the bottom of plastic containers and stick them to a magnetic strip. 38.
Use nails and binder clips to store paint tubes. 39.
Keep the thread and buttons from your clothing in a binder or photo album. 40.
Use a shower caddy to make a gift wrapping station. 41.
Use PVC pipes to organize your garden tools in the shed. 42.
Make memory boxes for each kid.
43.
Have a master hamper control center instead of individual hampers for each person. 44.
Cut up a shoe organizer to create an over-the-seat caddy for your car. 45.
A simple and inexpensive paper envelope holder can be used to organize receipts or coupons. 46.
Keep your games and cards in uniform boxes. 47.
Attach wire bins where you need them with command hooks. 48.
Create a makeshift bar by putting your liquor and cocktail supplies on shelves. 49.
If you don't have much nightstand space, keep magazines and remote controls in a bedside pocket caddy. 50.
Use a pegboard to get your cleaning supplies off the floor. It's a great idea if you've got some extra wall space in your laundry room.
51.
Luggage tags are an easy way to label baskets. 52.
Use a wooden pallet to corral pool supplies outside. Want more life-saving tips like these? Sign up for the BuzzFeed DIY newsletter!