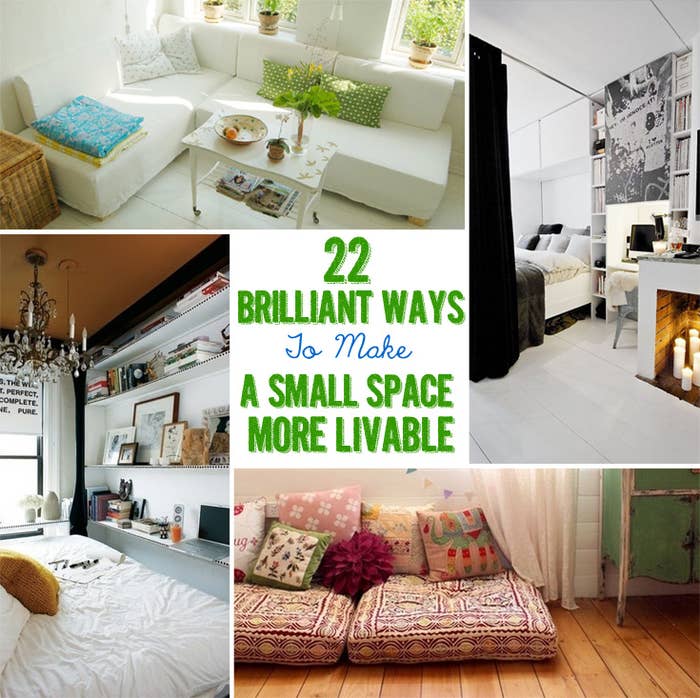 1.
Place a curtain around the bed.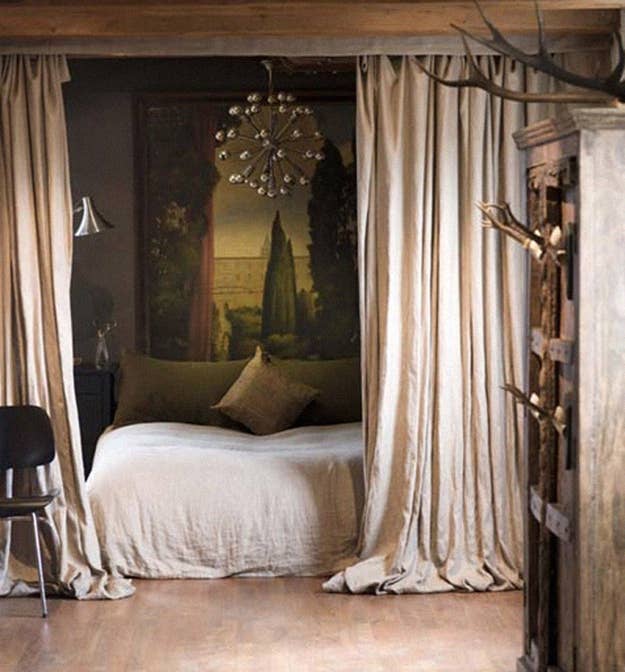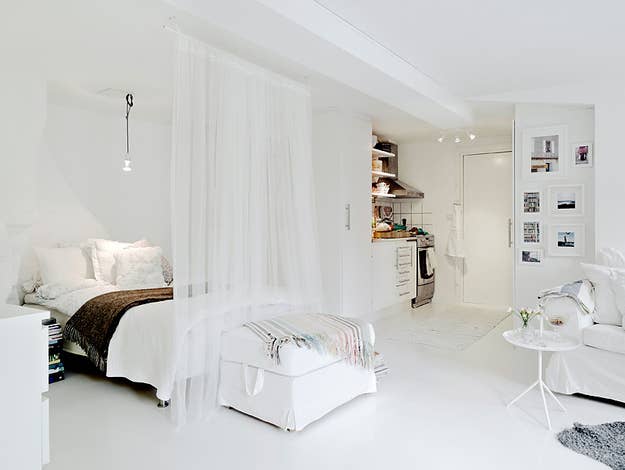 2.
If your workspace only consists of a laptop, just use a bookshelf instead of taking up space with a desk.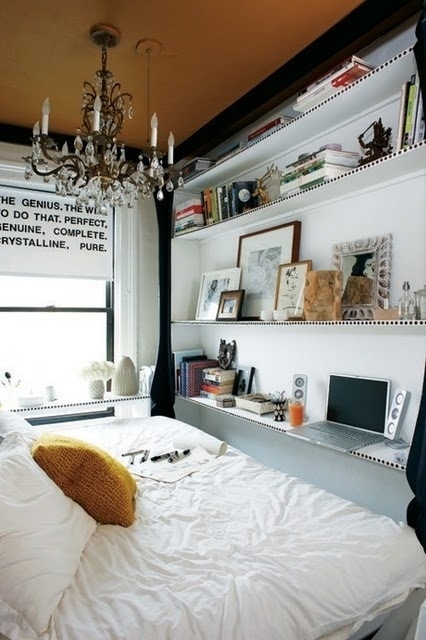 3.
The curtain separator works for a kitchen too.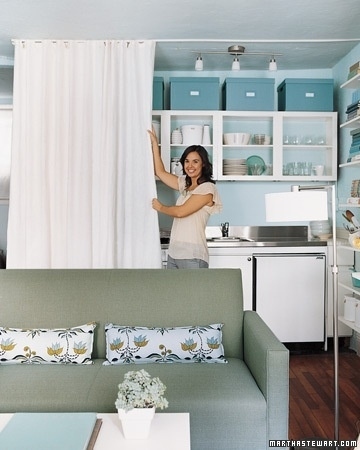 4.
Use a piece of plywood to build a makeshift wall that you can place a desk against.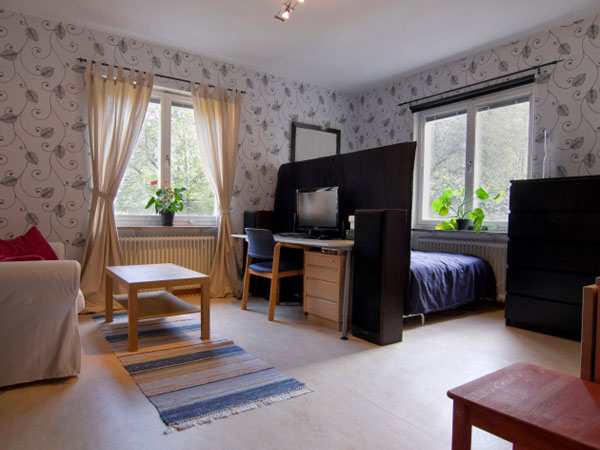 5.
Or a pull-down screen.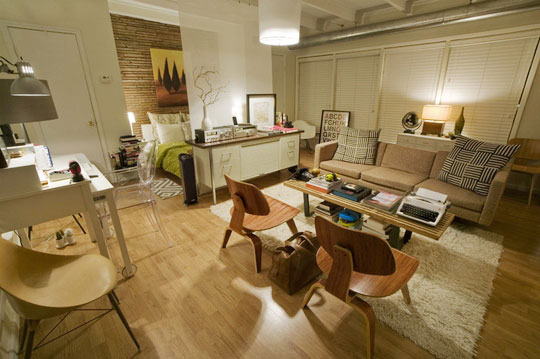 6.
Put the bedroom under a gigantic canopy.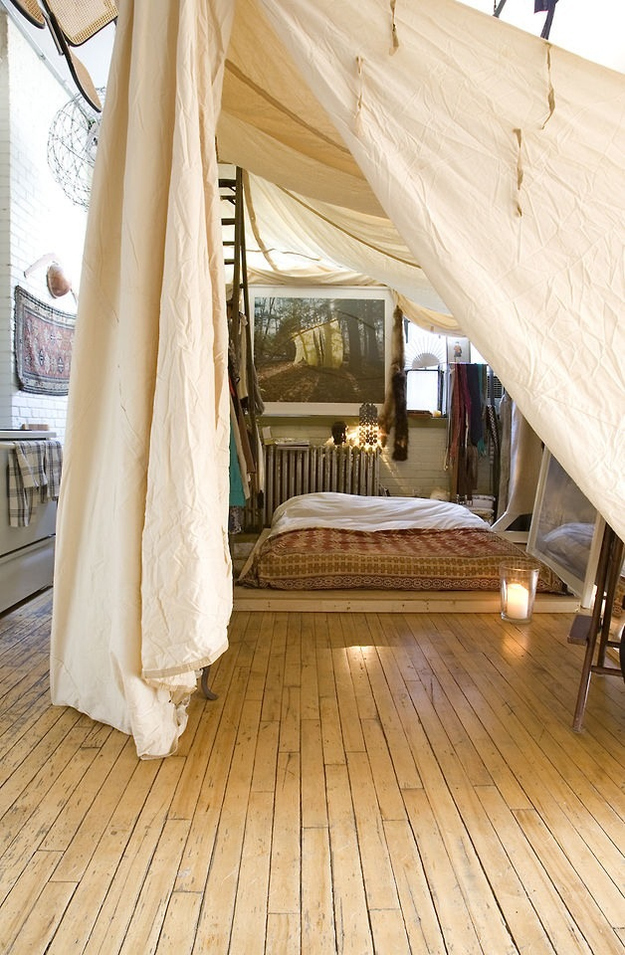 7.
Use your TV to mentally separate your sleeping space from your entertainment space.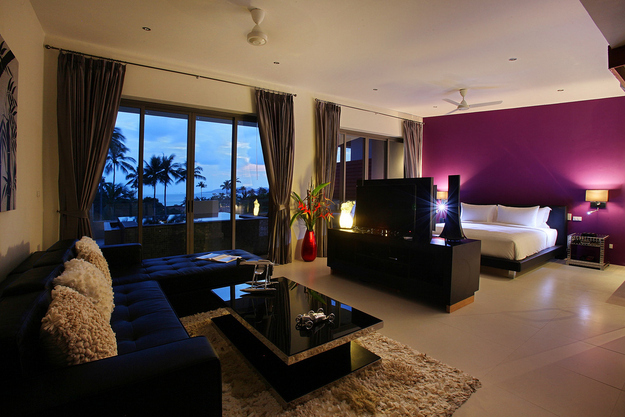 8.
Opt for sliding doors for closets and bathrooms.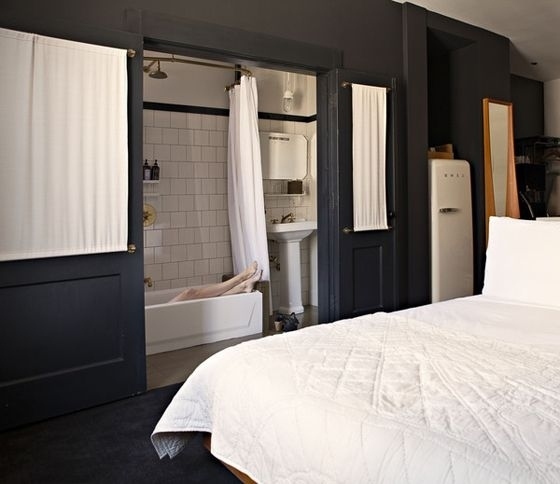 9.
Repurpose an old window for kitchen separation.
10.
A chest doubles as a coffee table and as storage.
11.
Set your bed up against a wall so you can prop pillows up when you need to use it as a couch.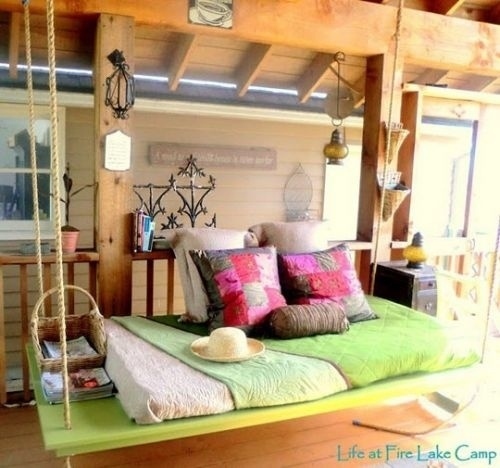 12.
Make a couch that swivels into a bed.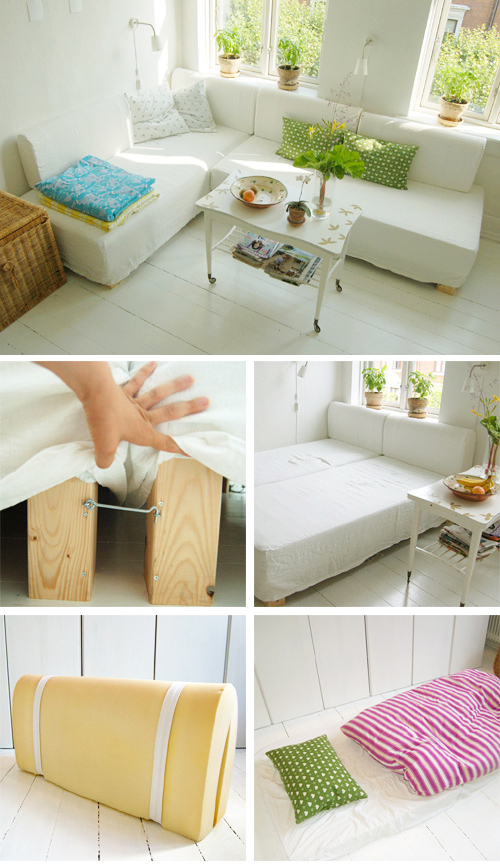 13.
Use seating as an opportunity to store as much stuff as possible.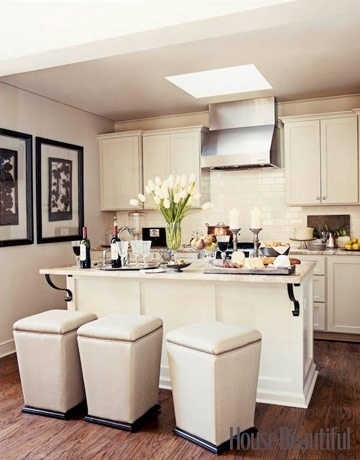 14.
Make use of a ladder in dead space behind a door.
15.
Use your window as a projector screen.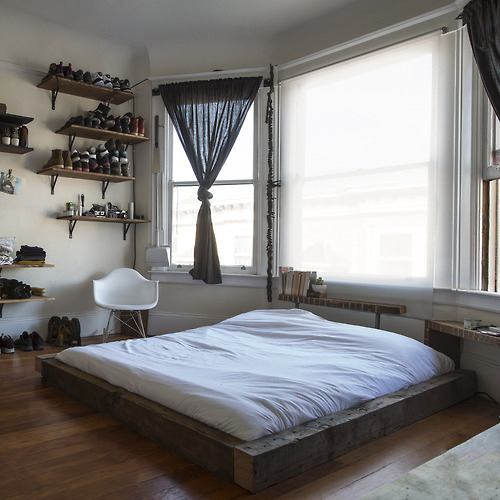 16.
Place your sofa against the bed.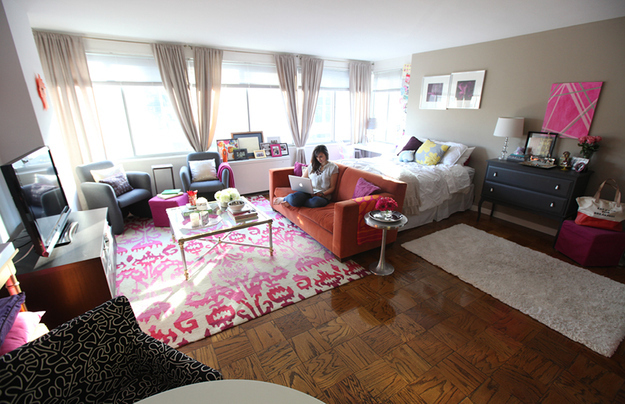 17.
Chaise lounges are a good alternative to regular-sized couches.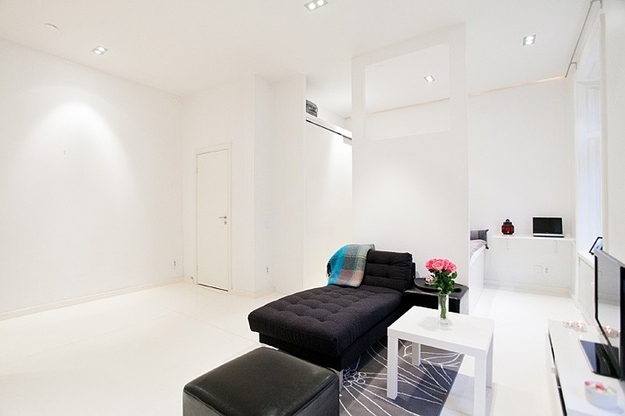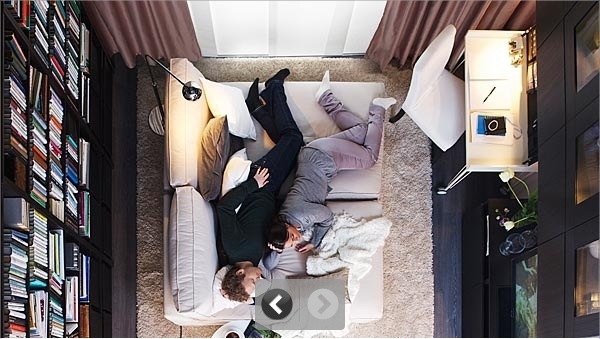 18.
Turn your bed into a movie pit with a heavy dresser or console.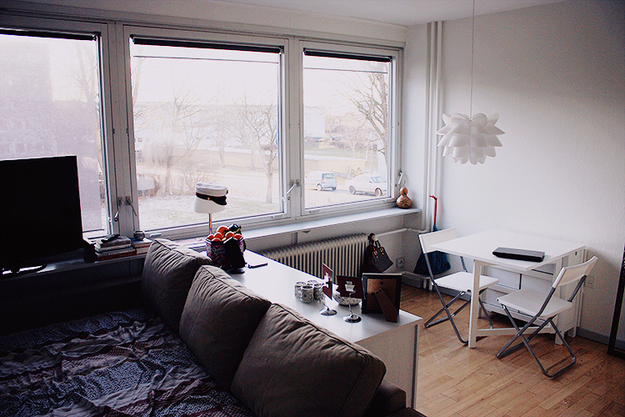 19.
A ceiling-hanging clothing rack takes advantage of your vertical space.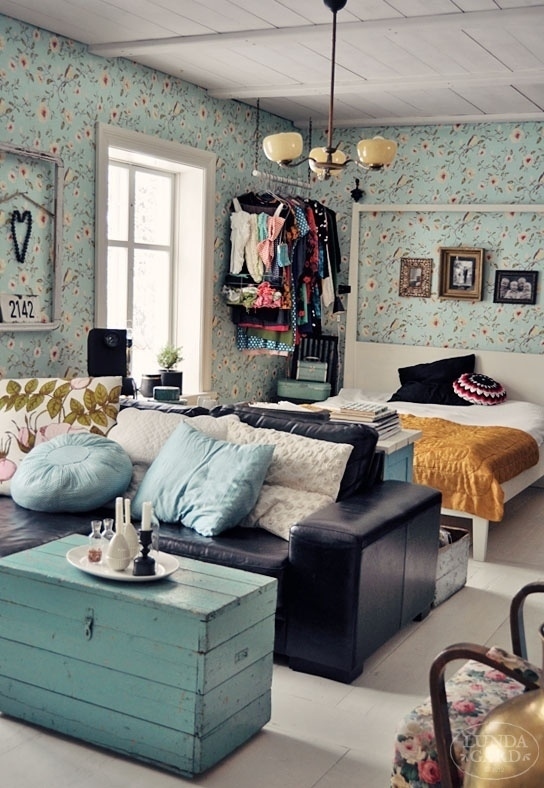 20.
Don't have space for a couch? Giant pillows on the floor can be laid out when you have guests over.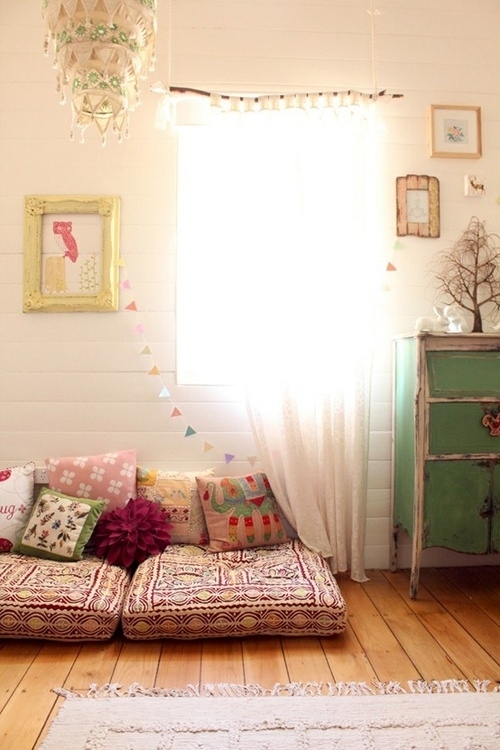 21.
Build a super simple foldout table that's mounted to the wall.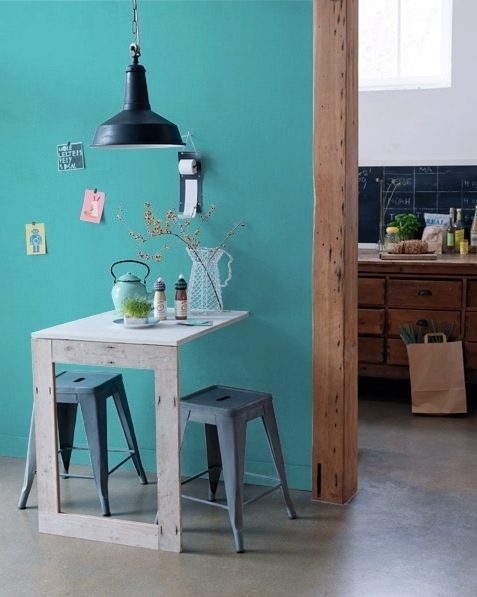 22.
Put your bed on lockable casters.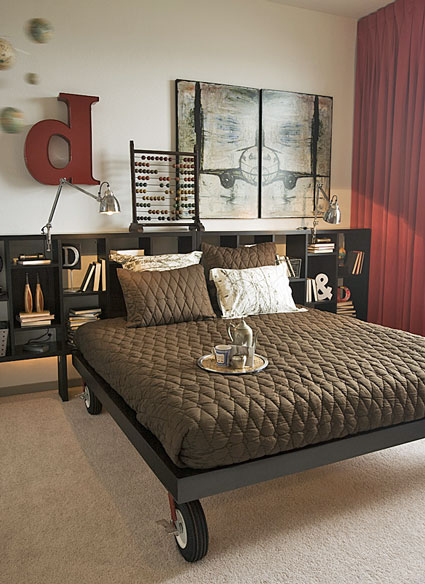 Want more brilliantly helpful tips? Sign up for the BuzzFeed DIY newsletter and we'll send them straight to your inbox!