1.
Use a Rail in Your Sink Cabinet for Cleaning Products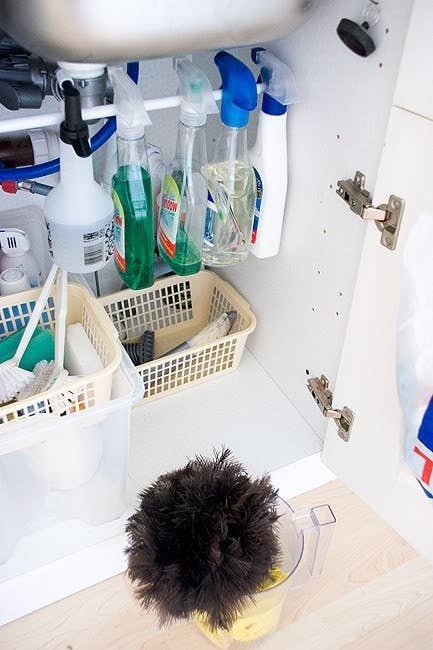 Use a Magnetic Rack to Store Knives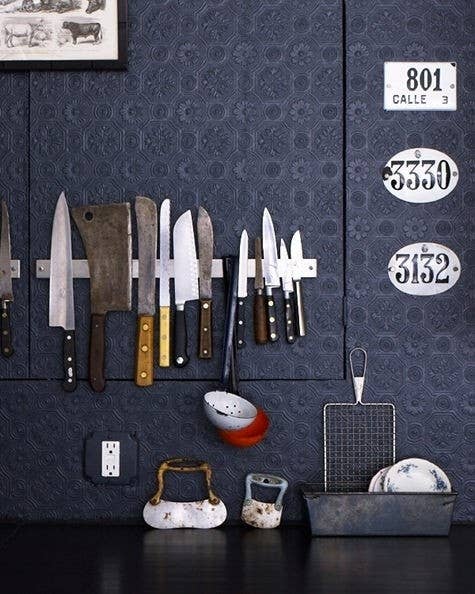 2.
Use Tension Curtain Rods as a Divider for Cupboards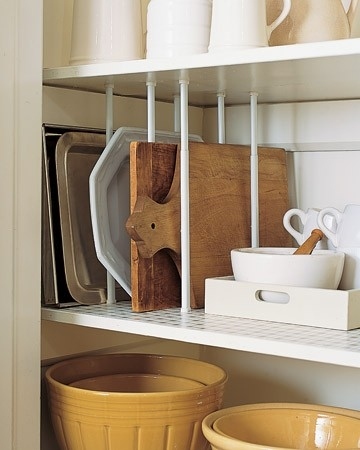 3.
Store Foil, Saran Wrap, and Wax Paper Rolls Inside of a Magazine Rack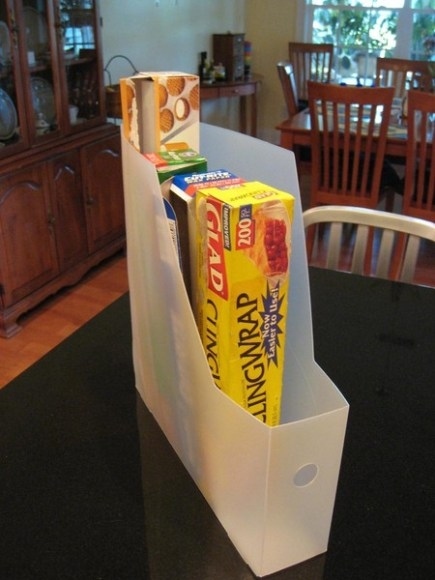 4.
Use a Magazine Rack to Store Pot Lids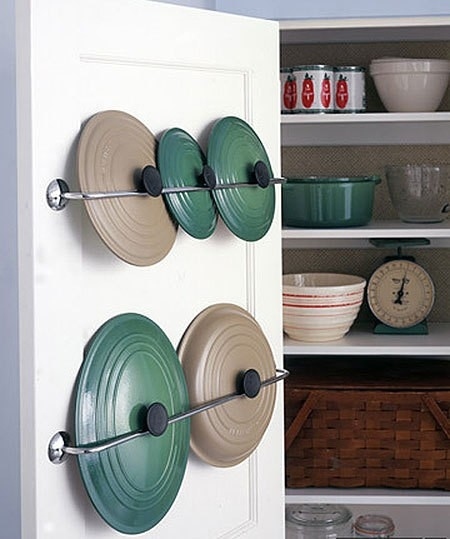 5.
Hang Pots and Pans on the Ceiling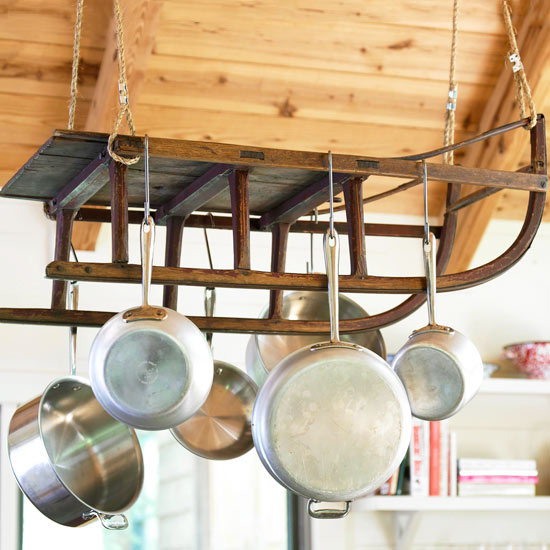 6.
Attach Magnetic Spice Racks to the Side of Your Fridge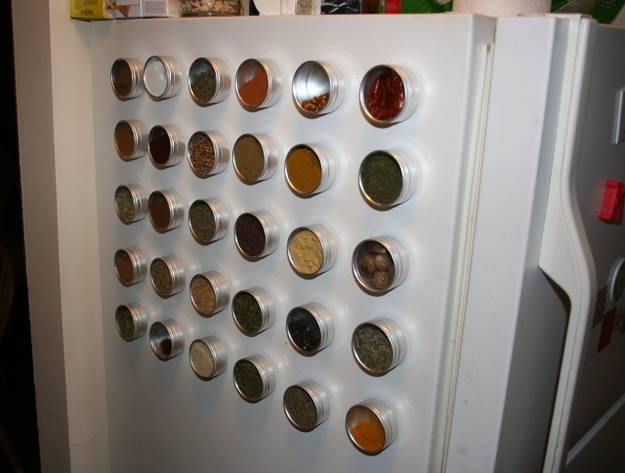 7.
Utilize Wall Space to Hang Utensils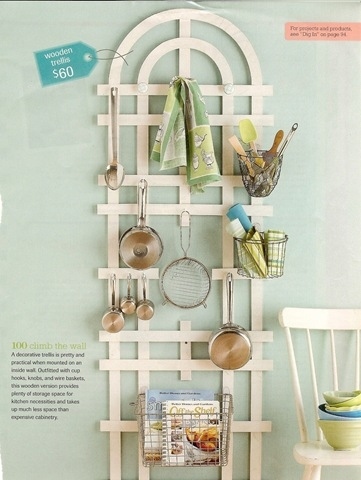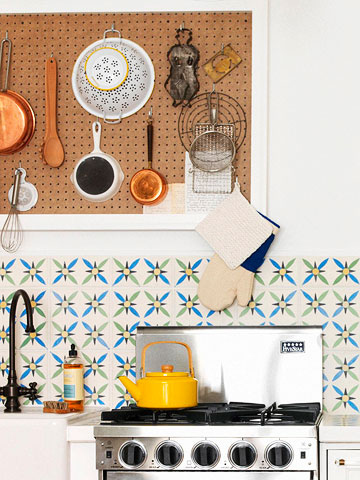 8.
Use a Deep Kitchen Drawer to Store Utensils Vertically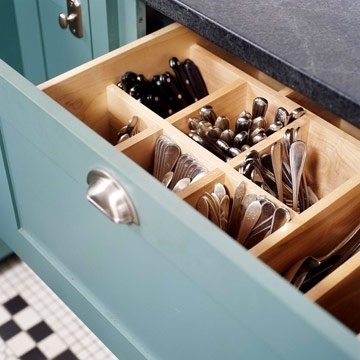 9.
Supplement Your Fridge Storage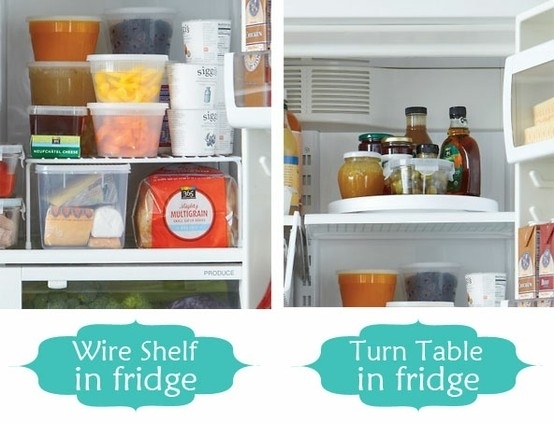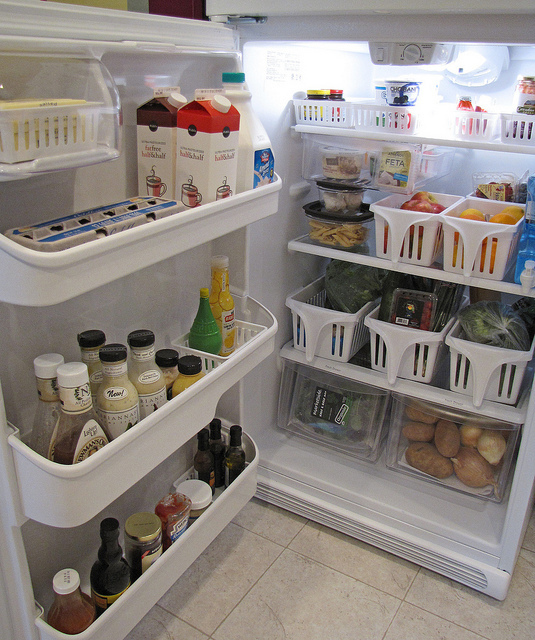 10.
Keep Bulk Items in Stackable Bins/Drawers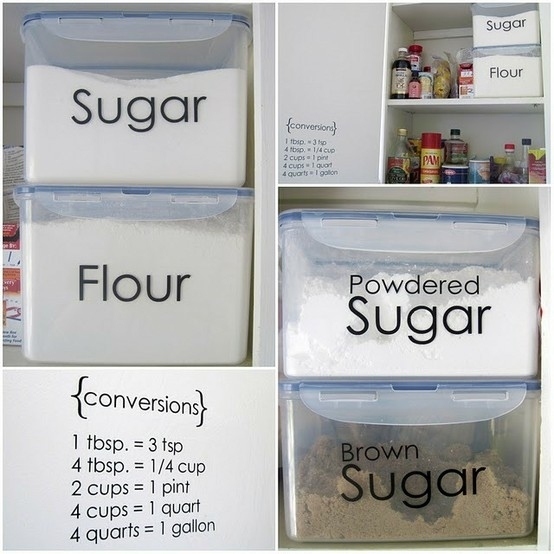 11.
Attach Undershelves in a Cabinet to Take Advantage of Vertical Space

12.
Hang boots with pants hangers.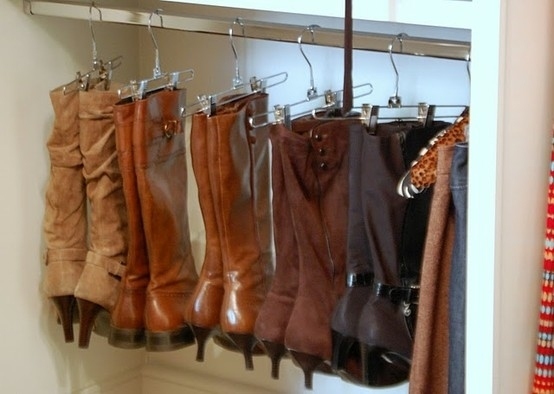 13.
Hang Shoes on the Wall Using Crown Molding
14.
Label Your Hangers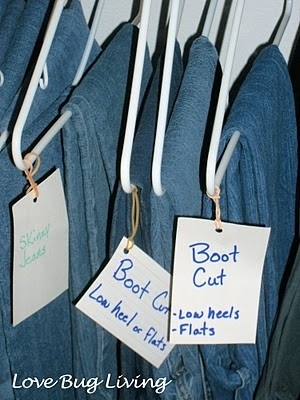 15.
Turn Your Hangers to Find Out What You Really Wear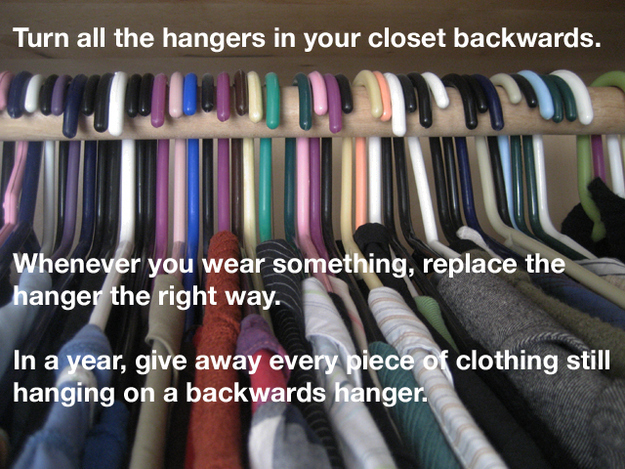 16.
Use Divider Shelves to Store Sweaters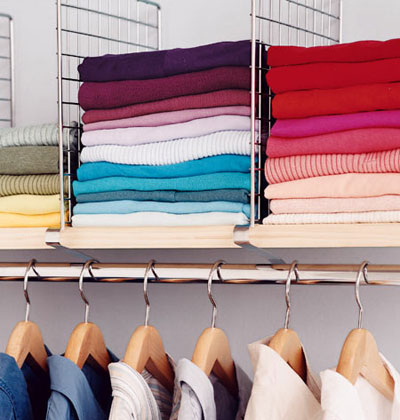 17.
Hang Belts and Ties on a Sliding Rack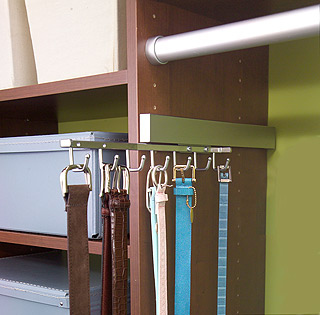 18.
Hang Eyewear on a Hanger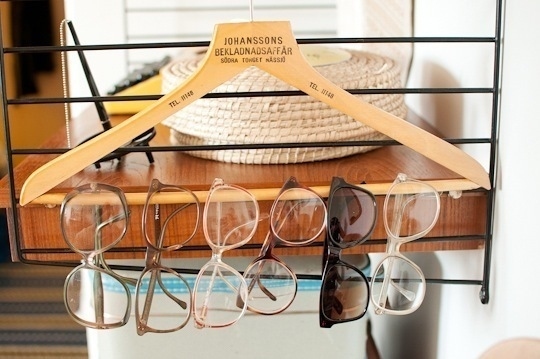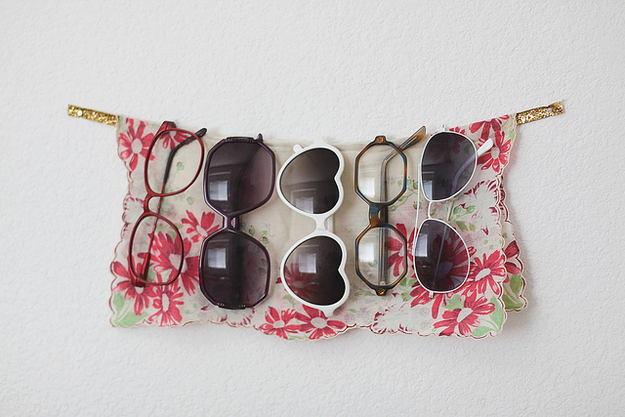 19.
Use Shower Curtain Hooks to Hang Handbags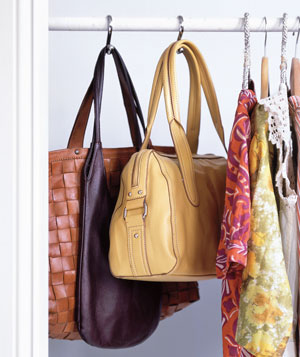 20.
Use Command Hooks to Hang Jewelry on the Inside of a Closet Door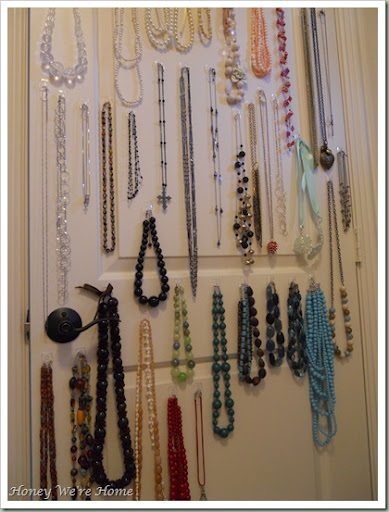 21.
Store Shoes with One Facing Forwards and the Other Facing Backwards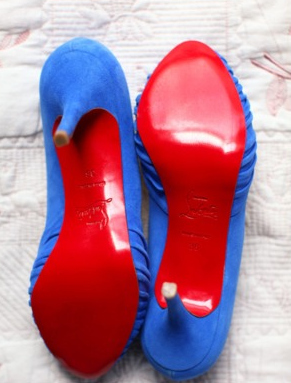 22.
Cut Up a Pool Noodle and Place in Boots to Keep Them Upright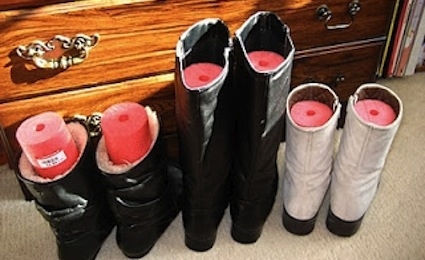 23.
Store Matching Sheets Inside of Their Pillowcases

24.
Attach Tweezers to the Inside of a Bathroom Cabinet with a Magnet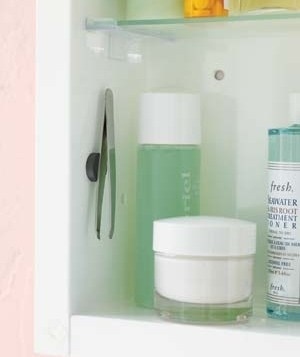 25.
Use a Magnetic Rack to Store Hygiene Tools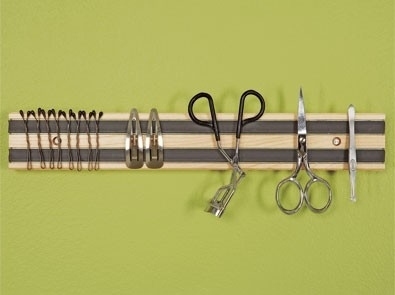 26.
Store Your Hair Appliances with PVC Pipe Attached to the Inside of a Cabinet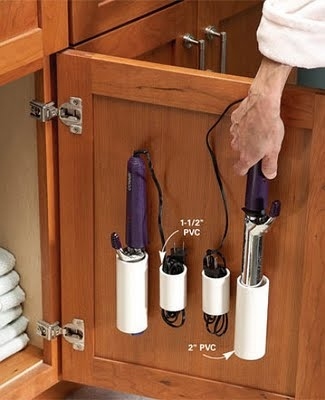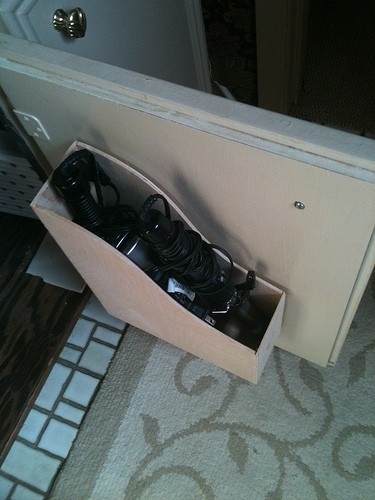 27.
Make Bathroom Wall Storage out of Mason Jars and Picture Hangers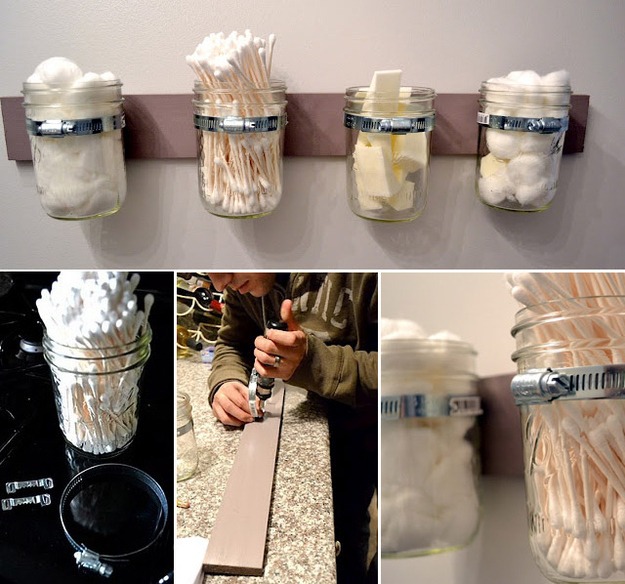 28.
Use Glass Bottles to Store Bracelets and Ponytail Holders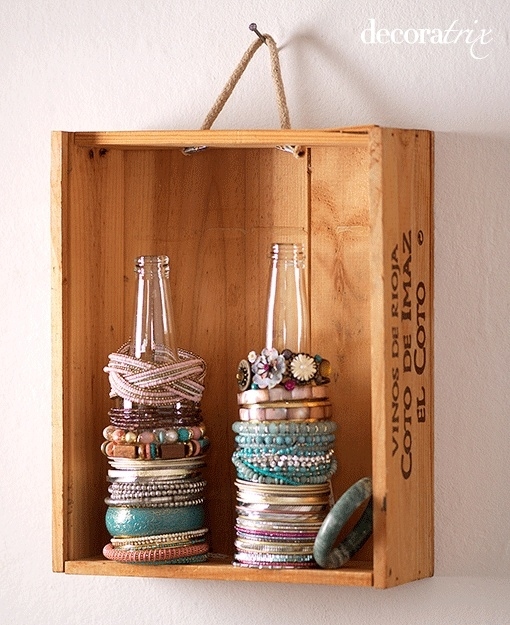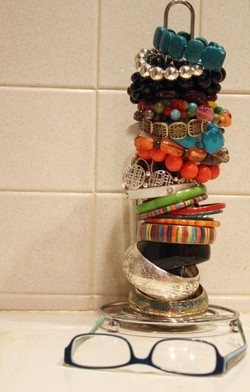 29.
Put All Your Makeup into One Magnetic Palette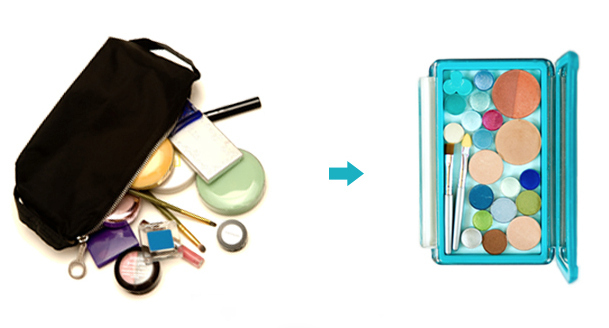 30.
Put a Shelf Over Your Bathroom Door for the Stuff You Don't Need Regular Access To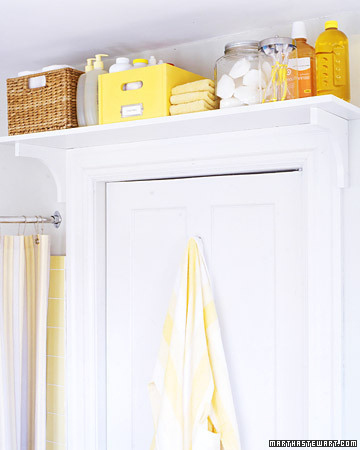 31.
Hang Baskets on Rails to Store Towels and Shower Supplies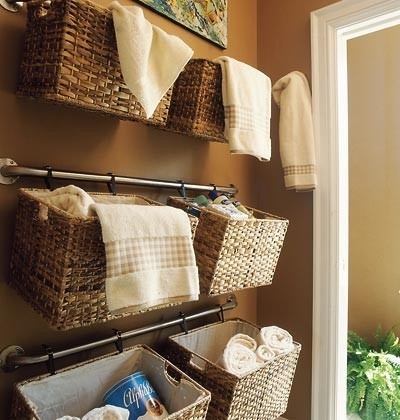 32.
DIY Magnetic Makeup Board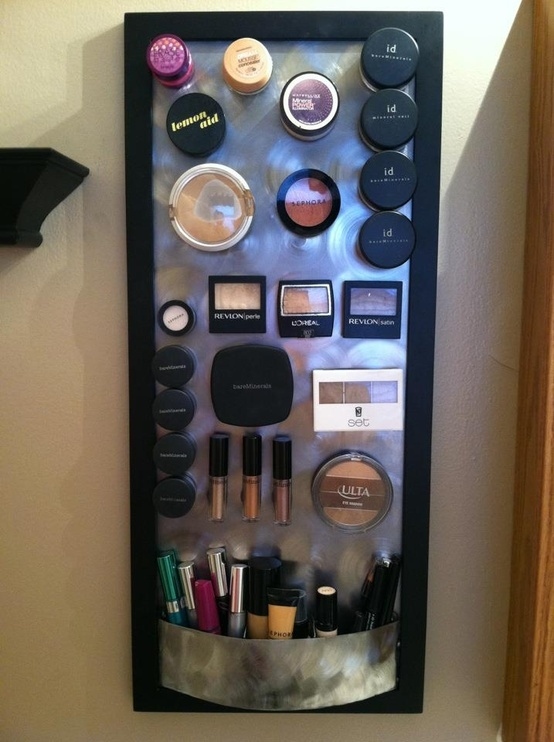 33.
Make a Pressing Surface to Replace Your Ironing Board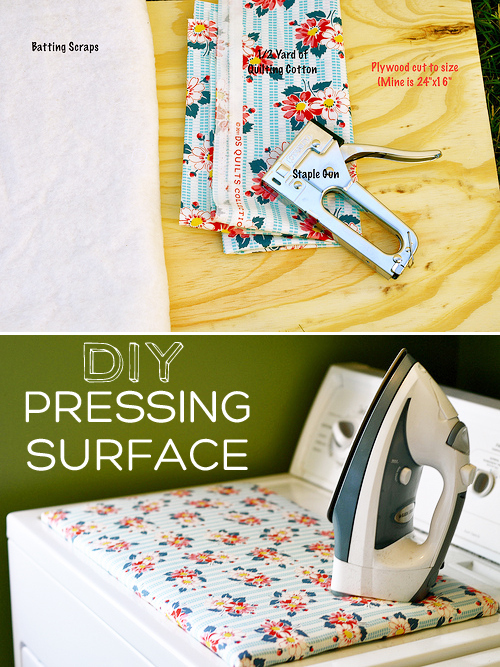 34.
Use a Shoe Organizer to Store Cleaning Supplies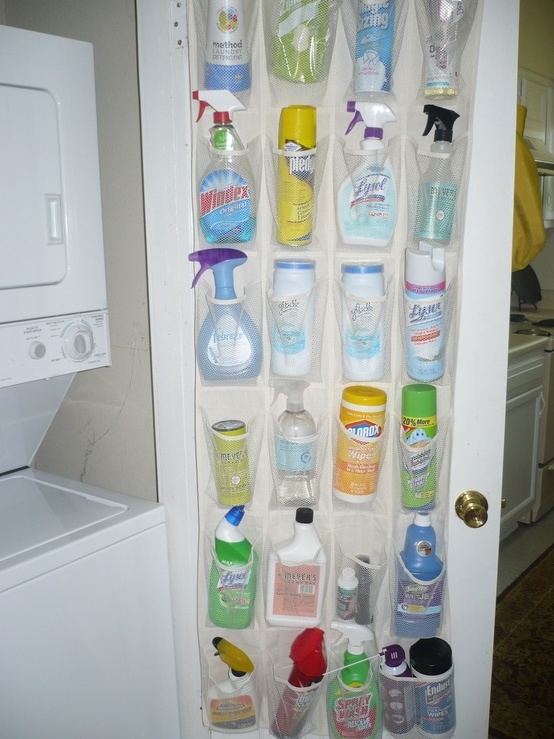 35.
Put Washer and Dryer on a Shelf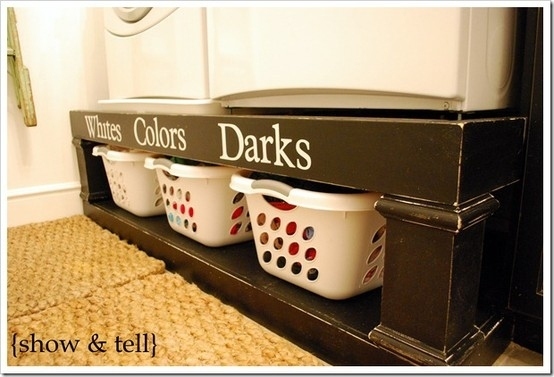 36.
Hang a Ladder from the Ceiling for Air Drying Clothes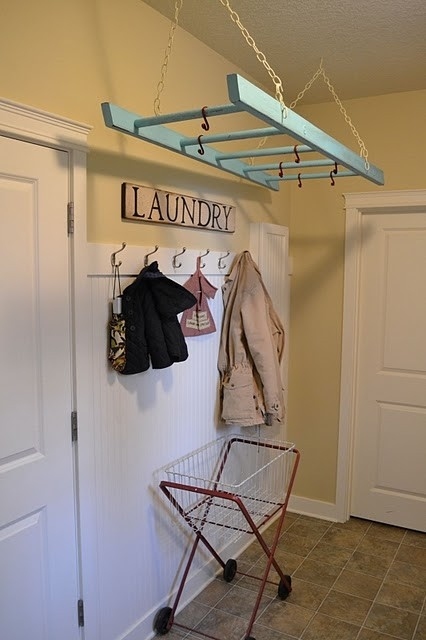 37.
Use Cables to Store Balls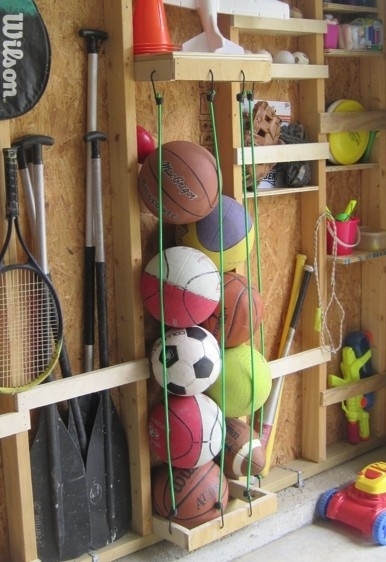 38.
Hang a Pegboard with Movable Hooks to Organize Kids' Sports Gear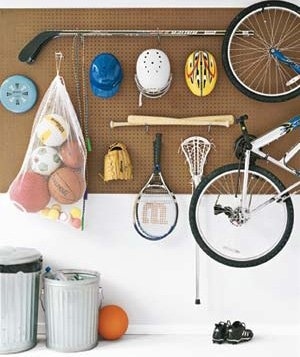 39.
Separate Nails, Screws, Batteries and Other Small Items in Jars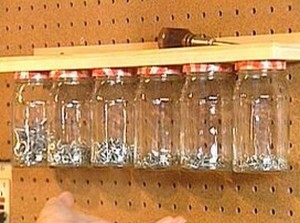 40.
Store Bins on the Ceiling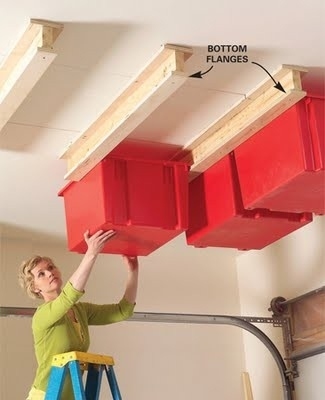 41.
Coffee Canisters to Store Yarn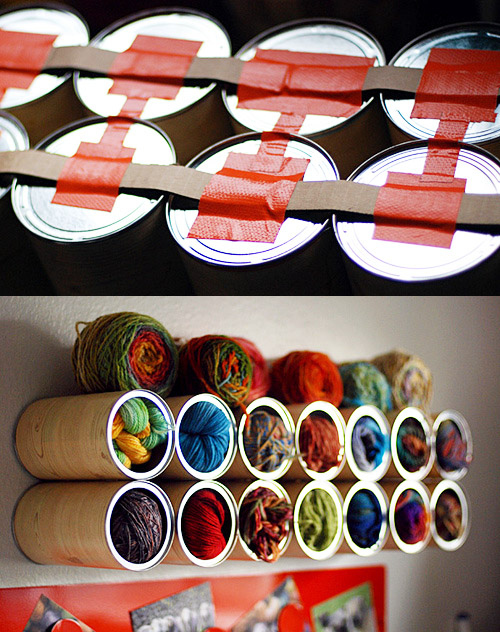 42.
Use the IKEA Grundtal System to Organize Crafts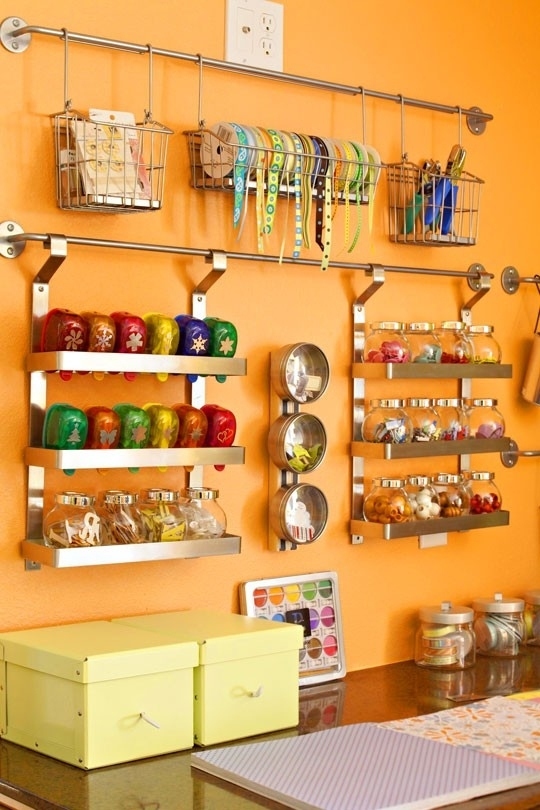 43.
Display Supplies on a Pegboard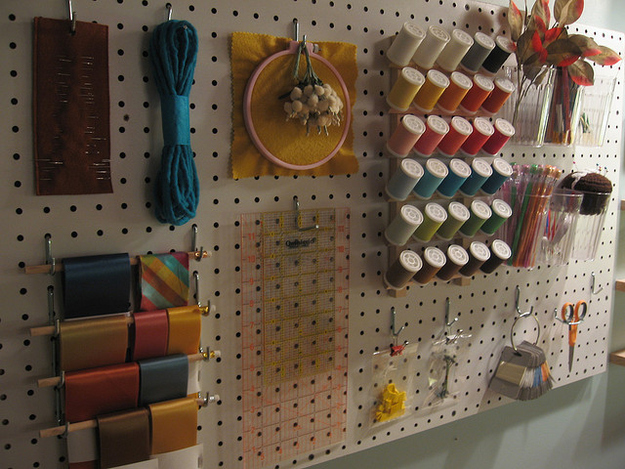 44.
Choose an Ottoman with Storage
45.
Put Unsightly DVDs in Boxes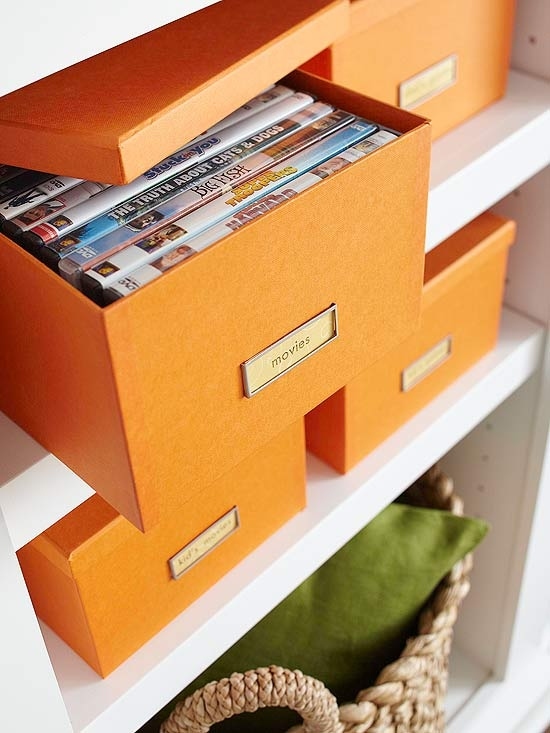 46.
Label Your Cords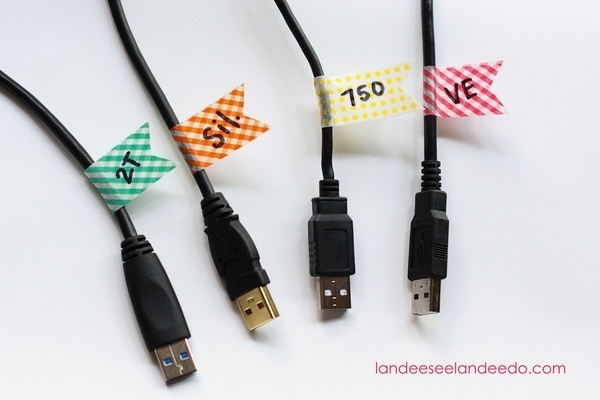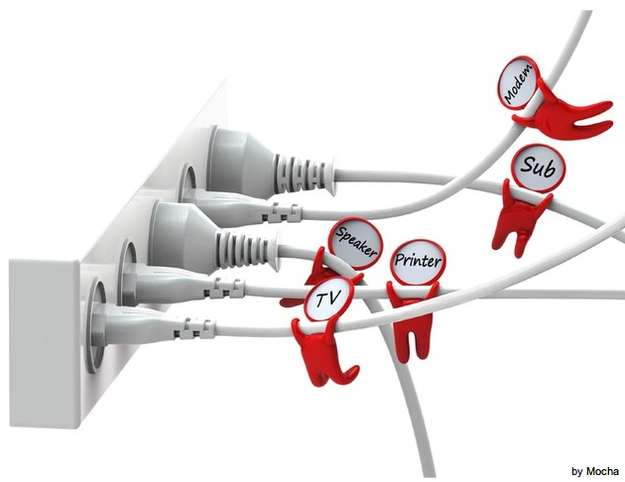 47.
Store Vinyl in a Bench or Window Seat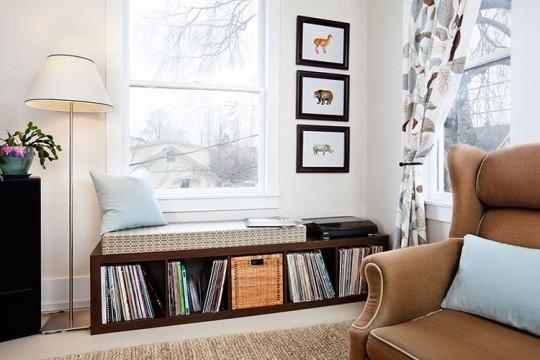 48.
Get a cable organizer.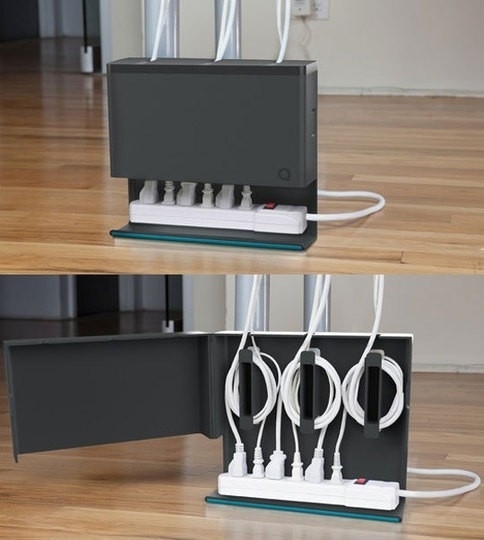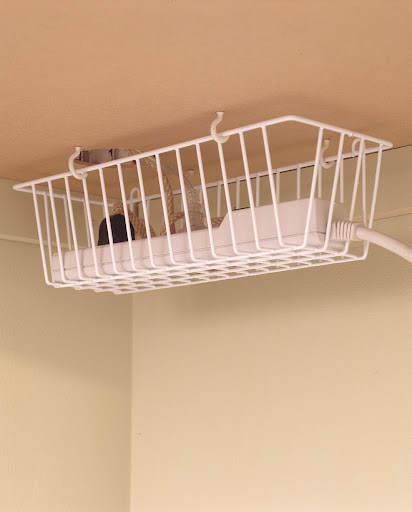 49.
Mark and Label Everything!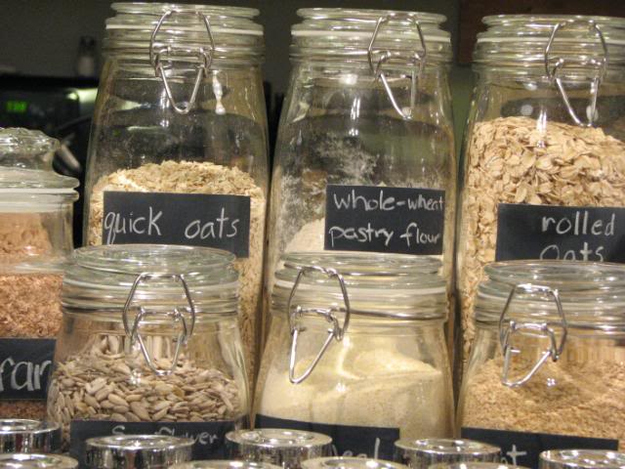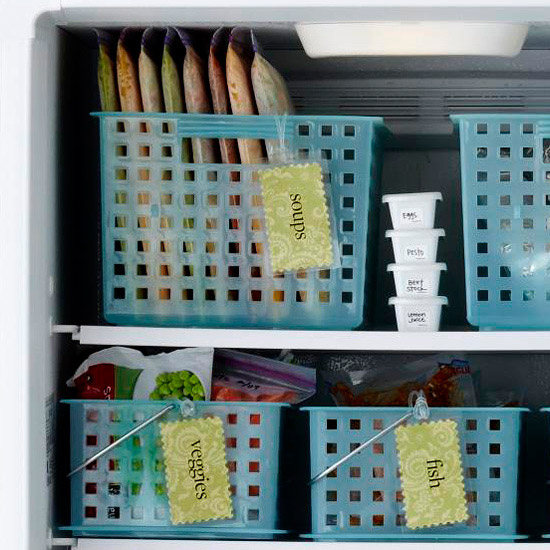 50.
Cut Up Shoe Holders and Attach to the Inside of Cabinets for Extra Organization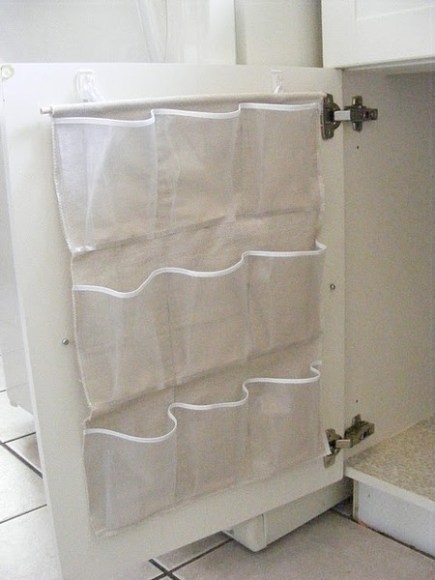 51.
Organize a Junk Drawer with Altoid Tins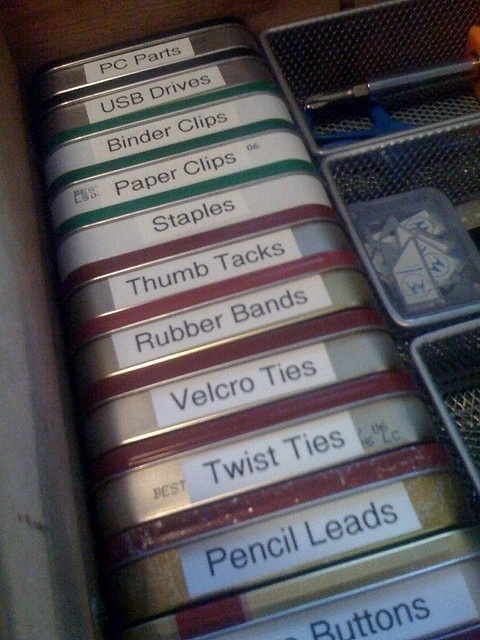 52.
Repurpose!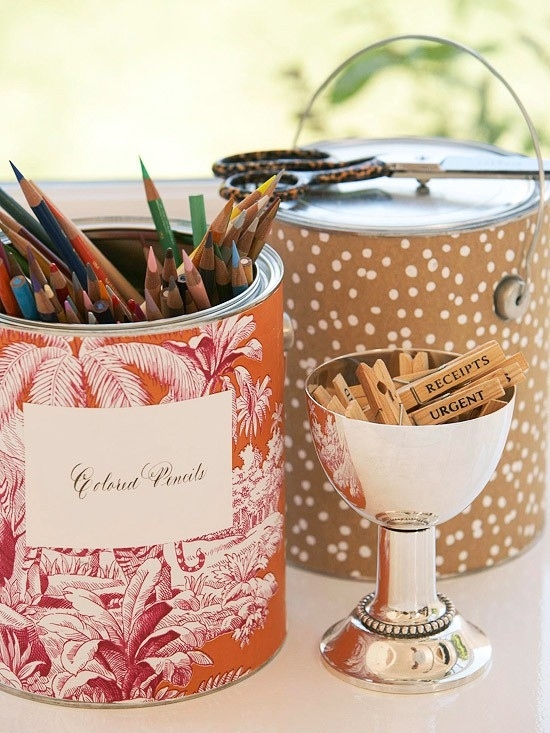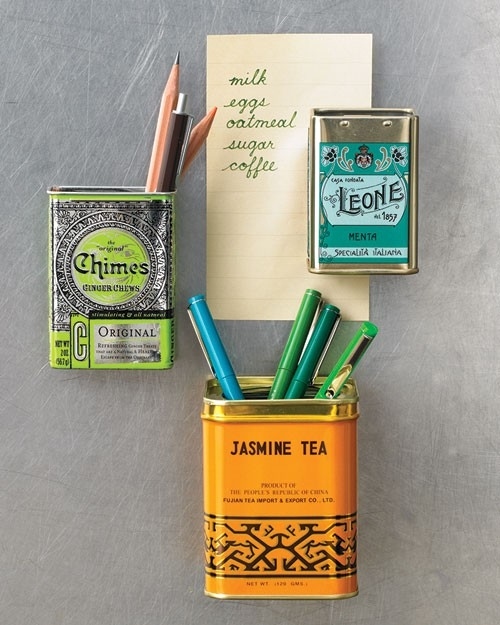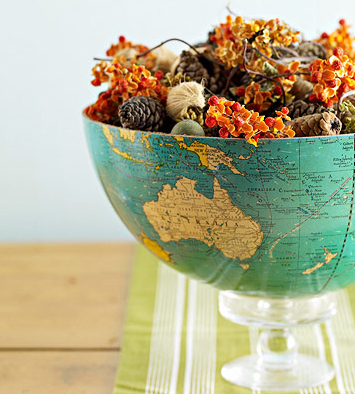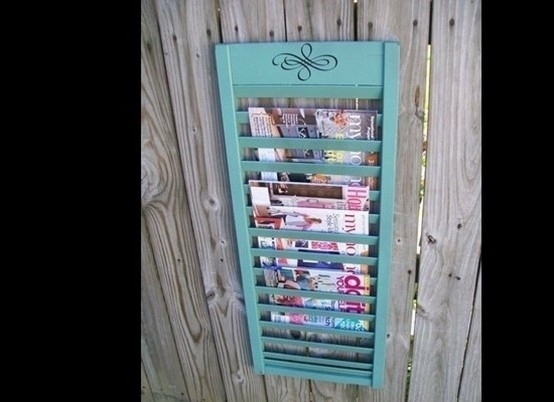 Want more amazing DIY tips? Sign up for the BuzzFeed DIY newsletter and you'll get them in your inbox four times a week!