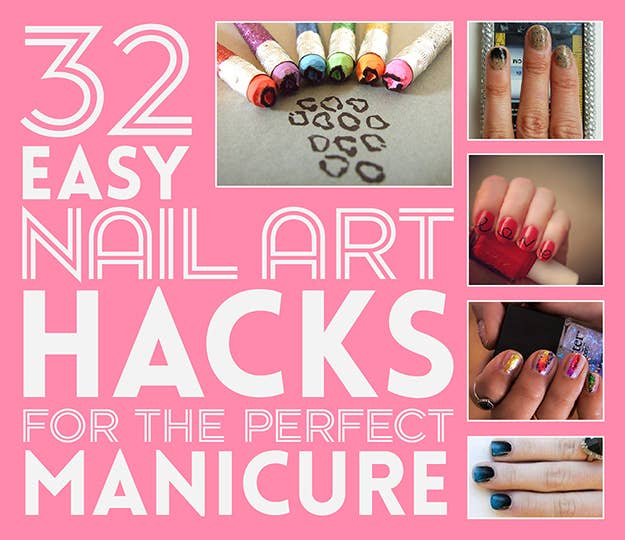 1.
Use a regular old gel pen (like the kind from the office supply store) to draw intricate designs.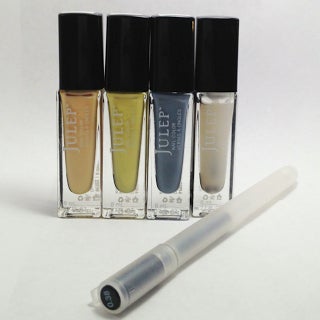 Apparently a black gel pen really works if you want precision. Reddit Laqueristas swear by the Muji .38 gel pen.
Warning: it takes some time to dry, so wait a good 30 minutes before adding the topcoat.
2.
Make easy polka dots with the tip of a bobby pin.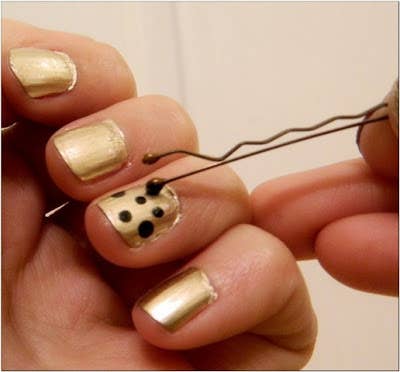 3.
Use this dot grid trick to paint straight lines. 4.
Super thin nail tape will let you create stripes with ease.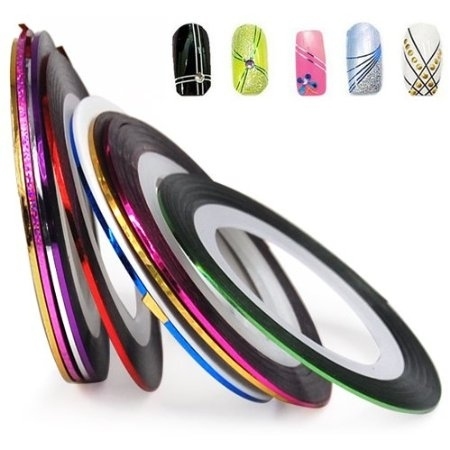 5.
Oh...and guess what? You can store your nail strip tape in an empty tape dispenser.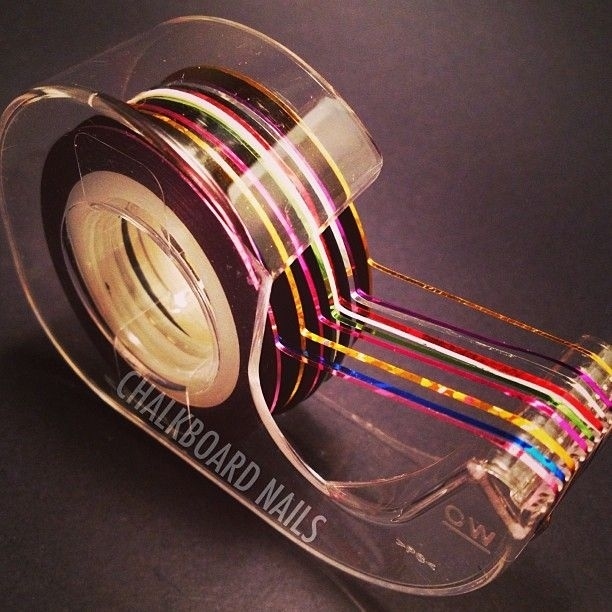 6.
Turn any nail polish into GLITTER nail polish. 7.
Get a turquoise and gold stone look using a plastic bag.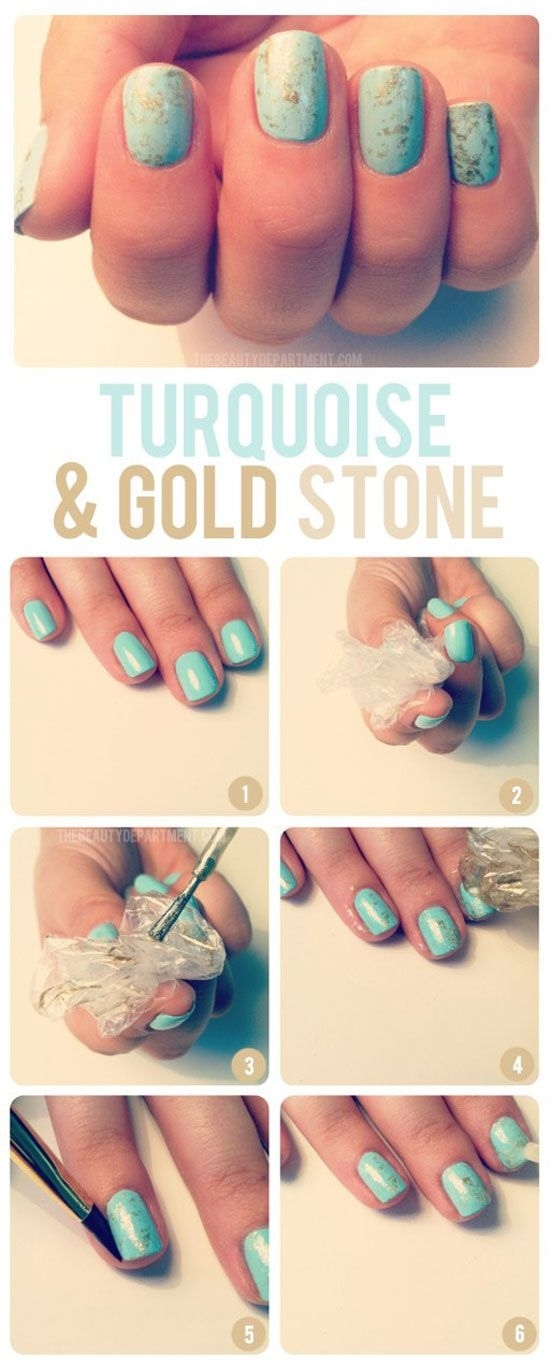 8.
Use a toothpick and a cotton wad to create a super precise clean-up tool.
It's more precise than a brush.
9.
Here's a great way to put that white nail polish to good use.
10.
Add corn starch to clear nail polish to create a DIY matte topcoat.

11.
If you love the French manicure, it might be worth investing in a French Tip Dip. Pinner claims, "It took about a minute and a half to do both hands, very pleased." You can get one here for $14.95.
12.
Or just use a rubber band. 13.
Create an easy heart with a heart-shaped hole punch and painters' tape. 14.
Make your own nail decals using the plastic baggie method.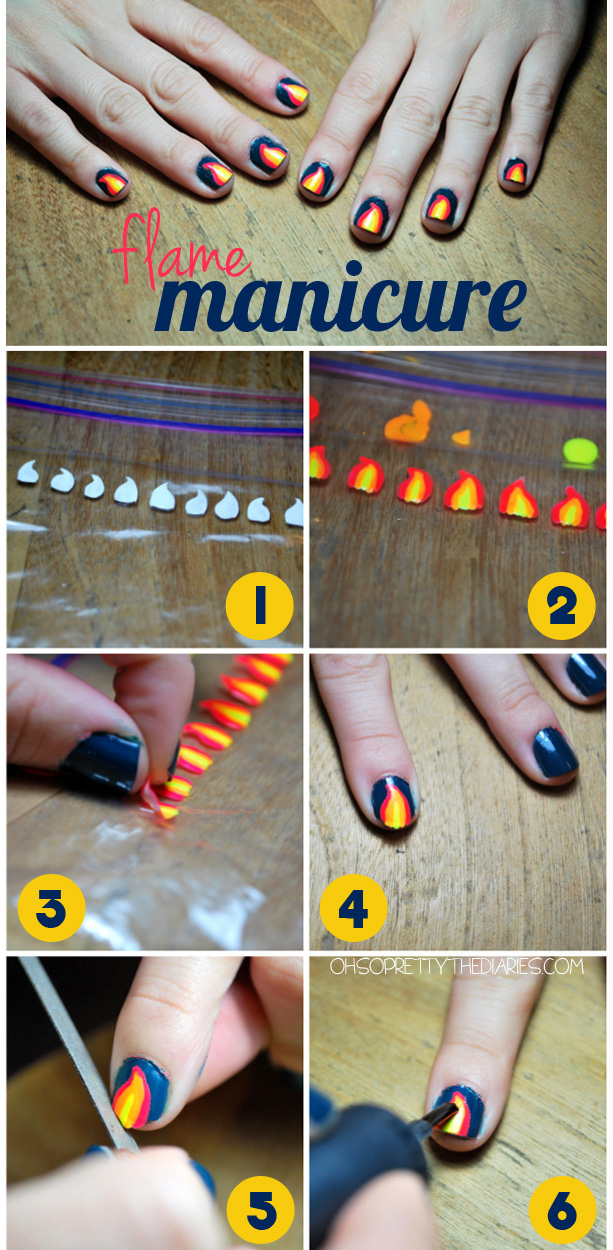 15.
Use a waxy pencil to apply rhinestones.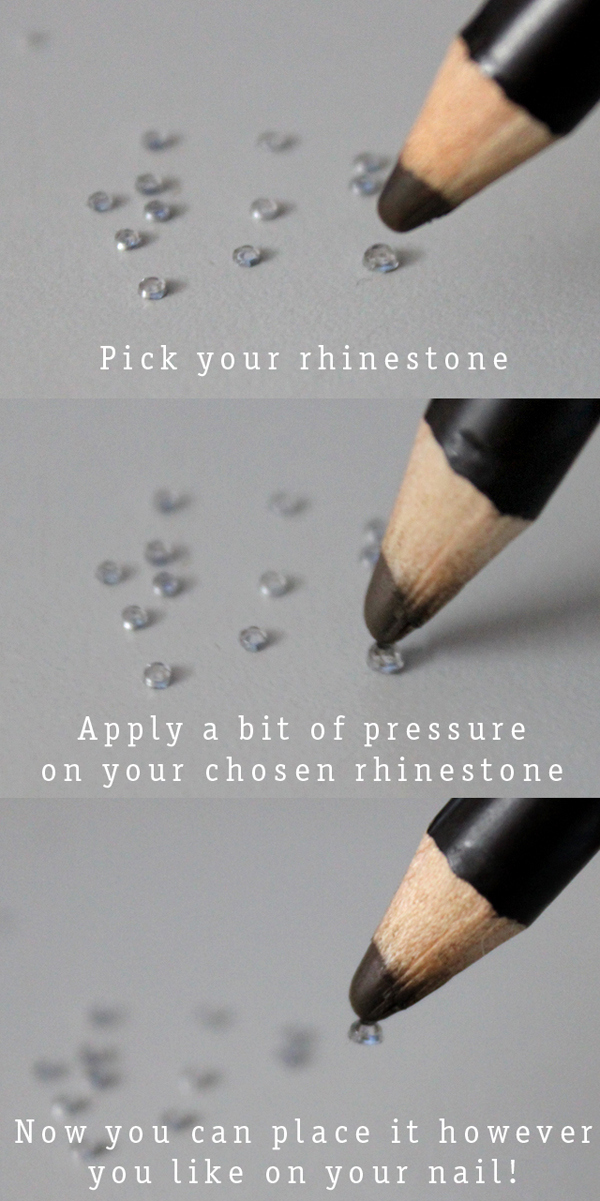 16.
Use a band-aid to get tiny polka dots.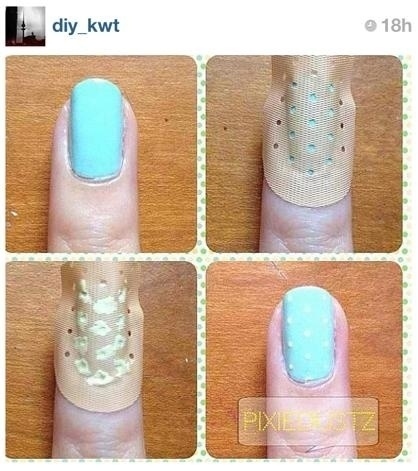 Band-Aids also create the PERFECT French manicure tip.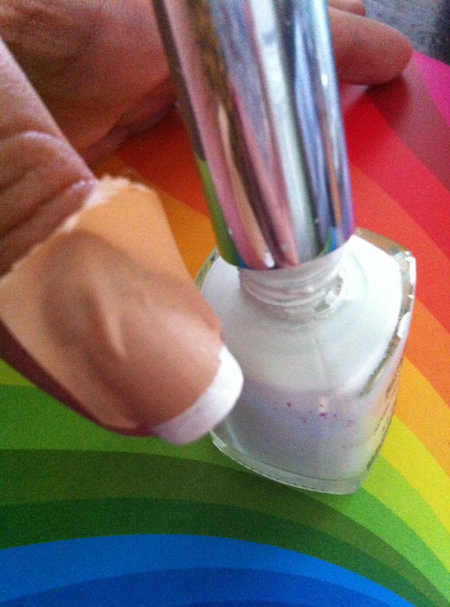 17.
Using a nail glitter pen, draw a stripe along your French manicure tip to dress it up and cover up any uneven lines.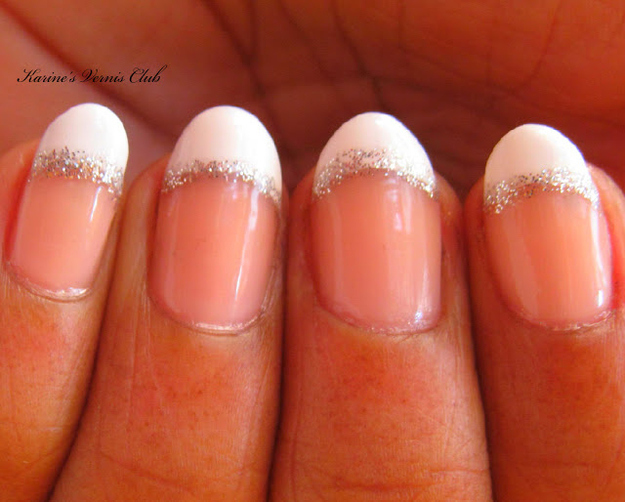 18.
Apply Elmer's glue with a thin paint brush, which peels off to reveal a perfect manicure.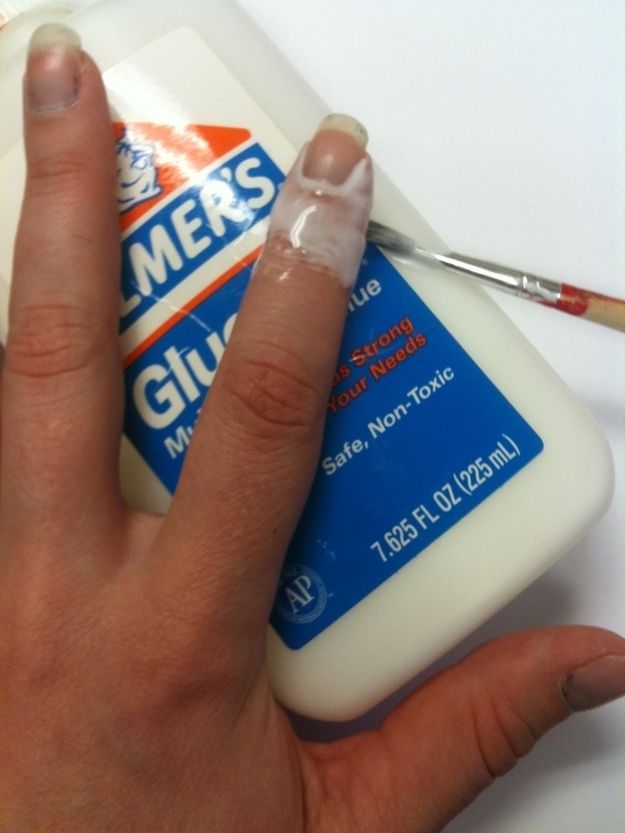 19.
Use a mechanical pencil to make tiny dots.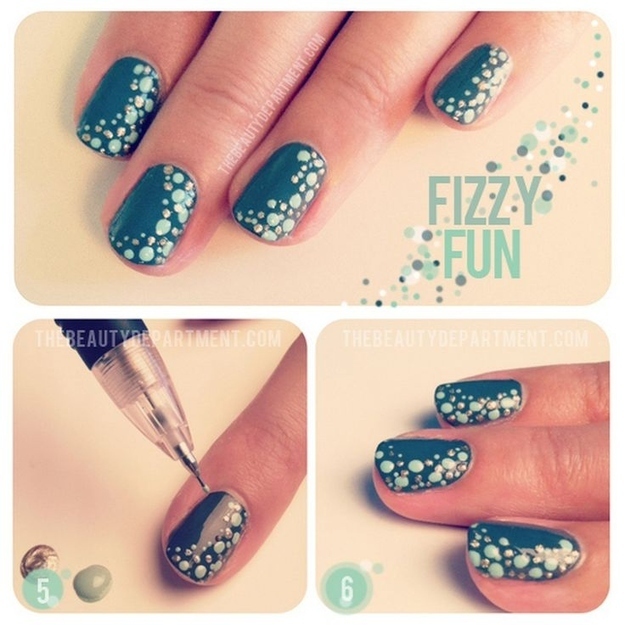 20.
Paint over lace or mesh to create an easy design. 21.
You can do this holographic foil manicure in under five minutes.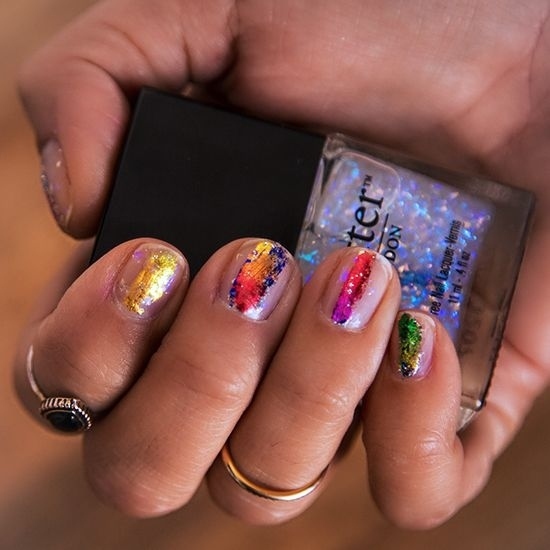 22.
Get a gradient effect by dabbing glitter nail polish onto a porous sponge.

23.
Create a spiky effect with the edge of a liquid eyeliner pen. 24.
Make your own nail decals by printing out designs on temporary inkjet paper.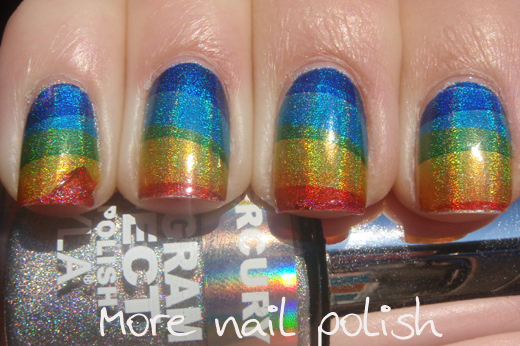 25.
Carve out pencil erasers to make an easy leopard stamp.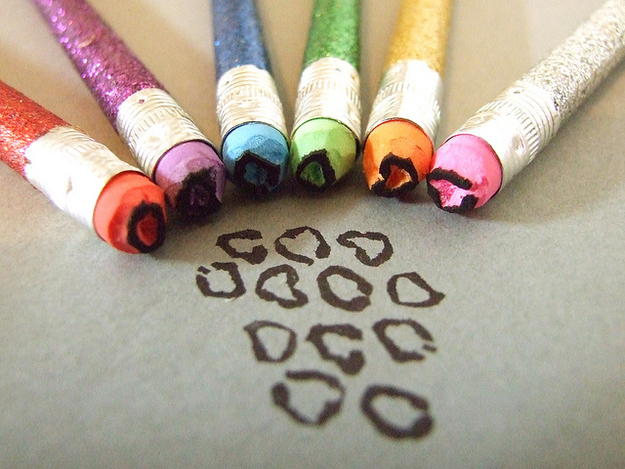 26.
Use a white base coat to make neon nail polish really POP.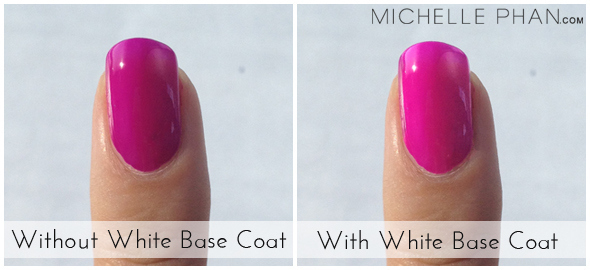 27.
Write on your nails with Sharpie.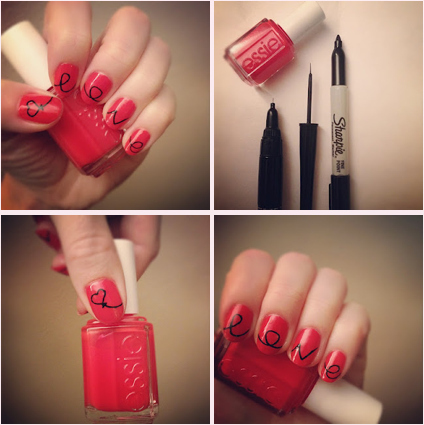 28.
Here's an easy way to get ombre nails without having to use the messy sponge method.

29.
Use a toothpick to dot blobs of nail polish into desired shapes.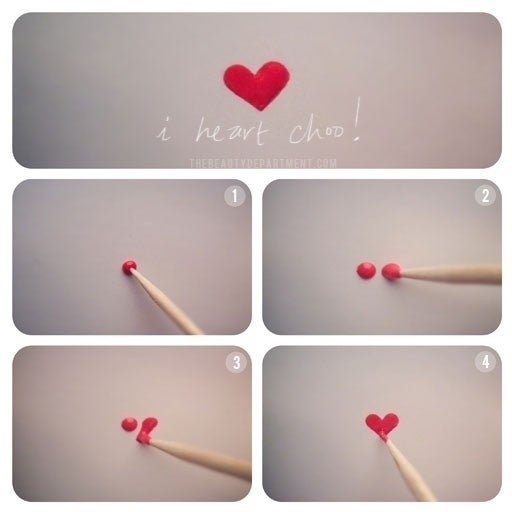 30.
Use a fan brush to create a striped effect. 31.
Stuff a sponge into a jar and soak it in acetone to make an easy DIY nail polish remover.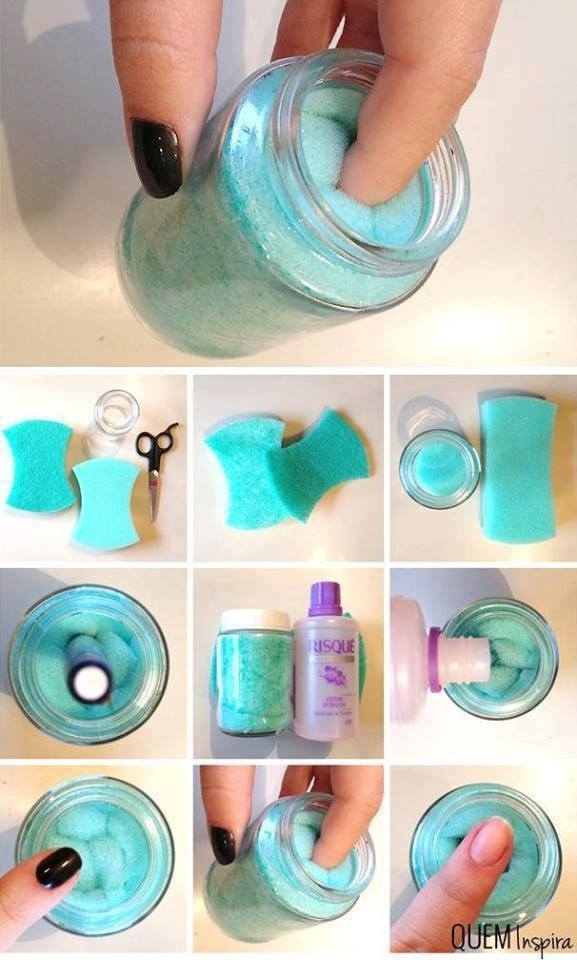 32.
And for the easiest Halloween manicure ever...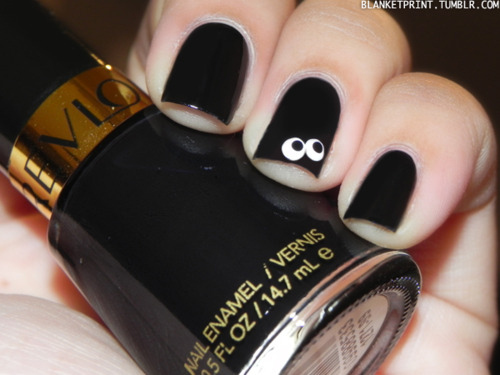 Want awesome DIY tips in your inbox four times a week? Sign up for the BuzzFeed DIY newsletter!