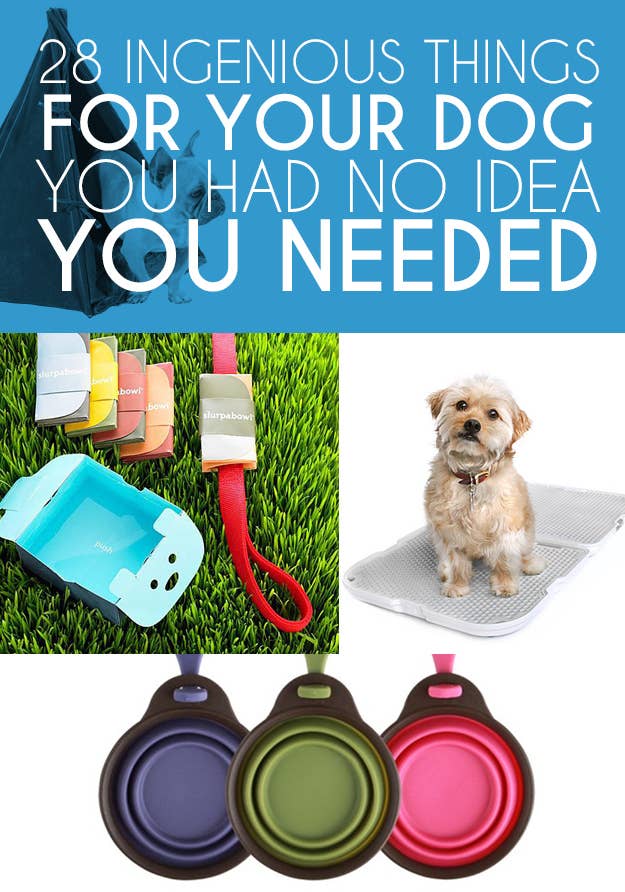 1.
Never get inadvertently splashed again with this pet shower curtain.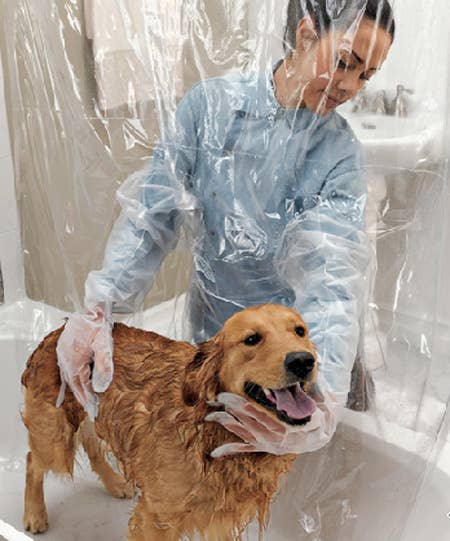 2.
Give your dog a window to the world with the PetPeek Fence Window.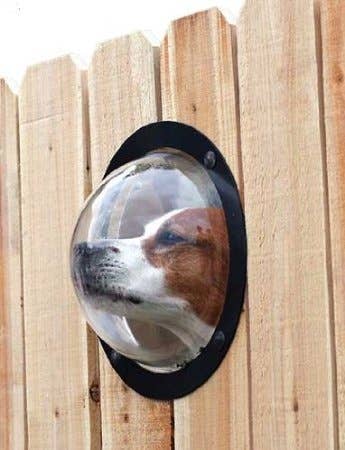 3.
These rubber genome toys will make your bully sticks last longer because your dog will have to work to get to it.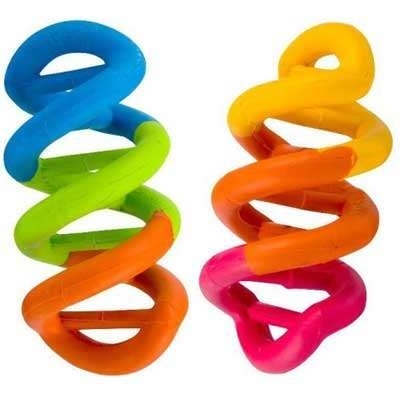 4.
This fold-up chair with pet compartment is perfect for camping, tailgating, or just hanging in the backyard.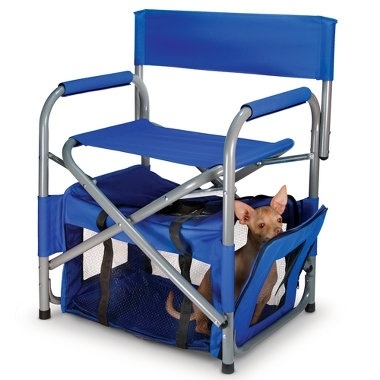 5.
For the dog that's constantly trying to climb into the front seat: use this zip line harness.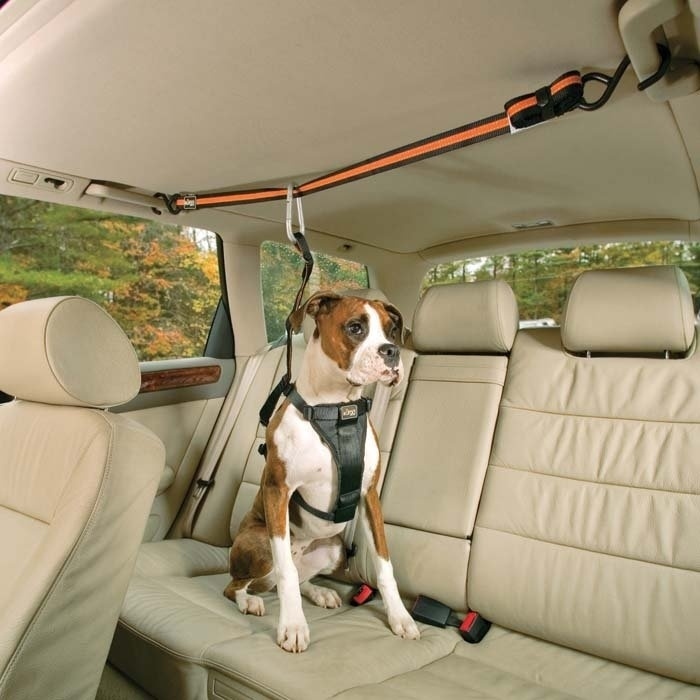 6.
Keep everything in place while traveling with this dog car organizer.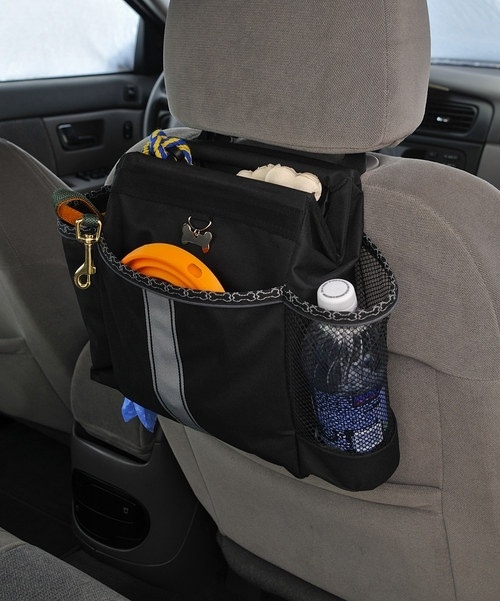 7.
The Whistle Activity Monitor is an on-collar device that measures your dog's activities including walks, play, and rest, letting you keep tabs on day-to-day behavior and long-term health trends.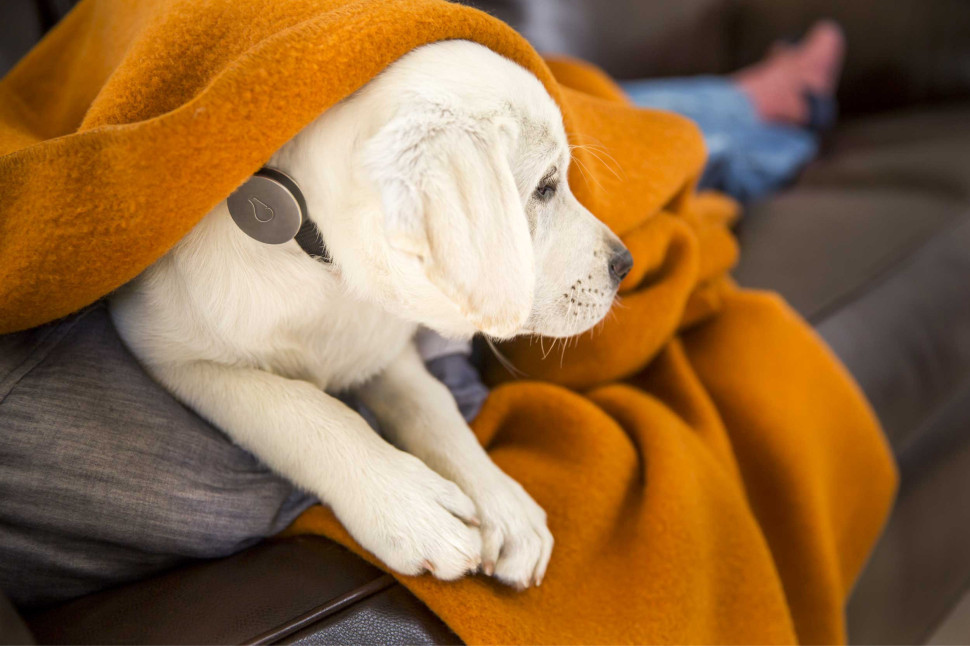 8.
This special water bowl has a lining that you can place in your freezer, keeping the water cold for a longer period of time.
9.
This light-up collar lights the path for your dog on long dark winter walks.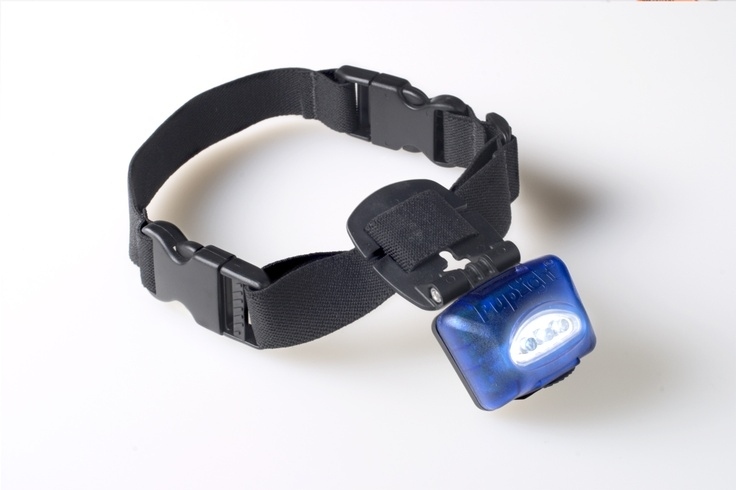 10.
For the pup who engages in proper dining etiquette, there's a high chair.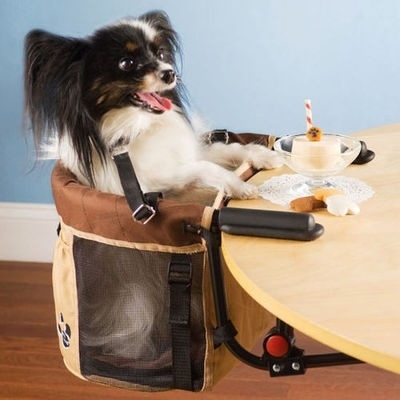 11.
This handmade shark blanket will keep your dog cozy and warm all winter.
12.
Ride around with the most fashionable dog bike basket ever.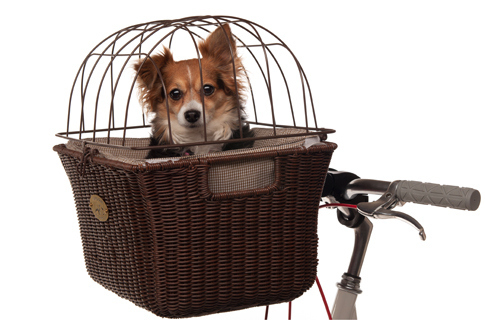 13.
With this pet window guard, your dog won't be able to leap out the window.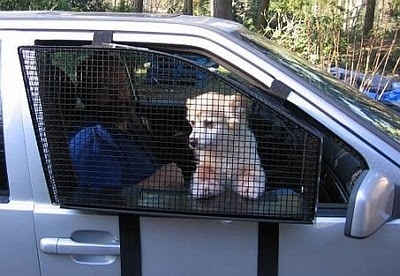 14.
The backseat hammock will keep dogs from taking a tumble on a bumpy ride.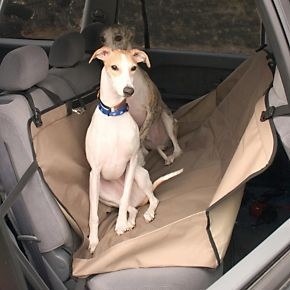 15.
The pet umbrella keeps your dog "dry and comfortable."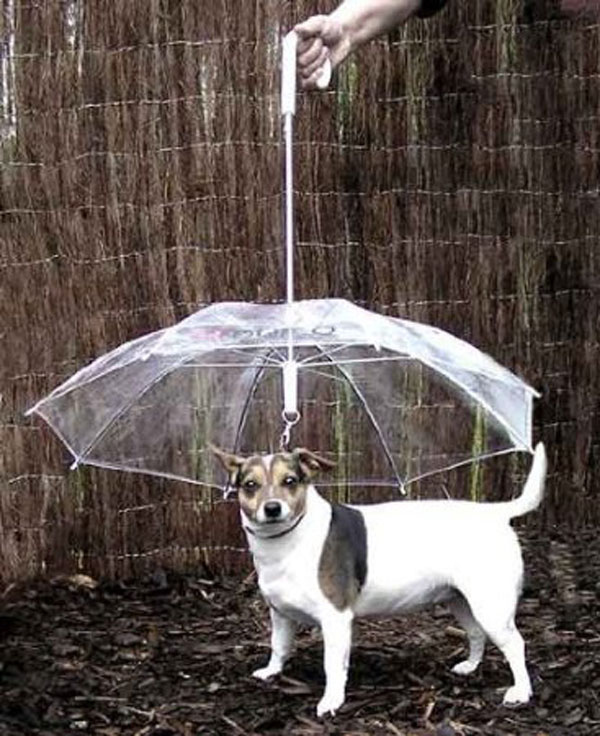 16.
The escape prevention dog harness keeps your pet from slipping through the cracks.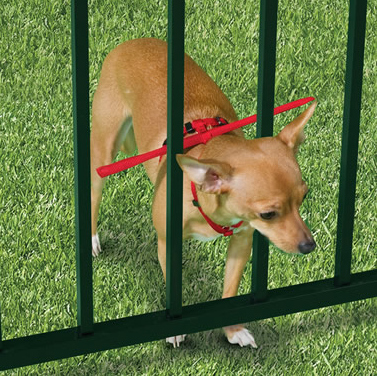 17.
The dog water fountain turns drinking water into a game.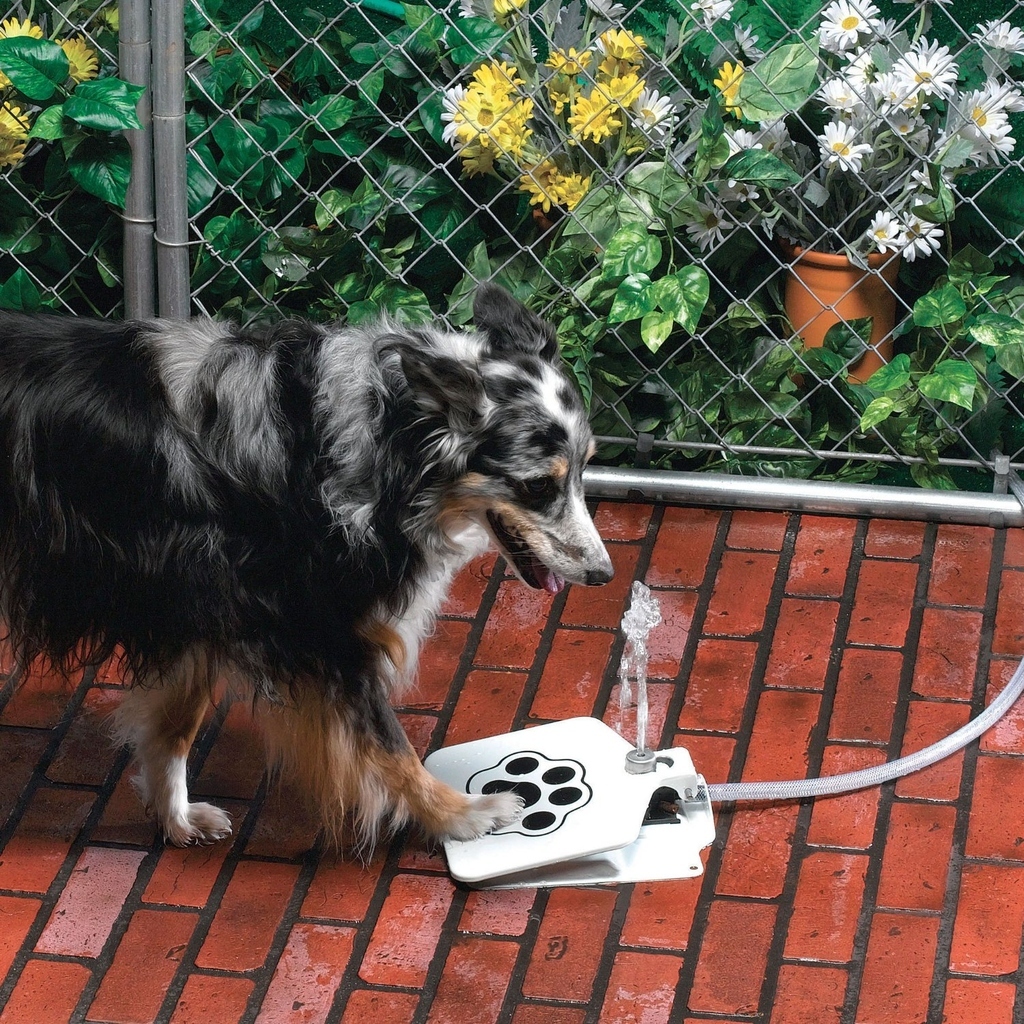 18.
If your dog tends to scratch the door and leave marks when it's time to go out, get the door protector.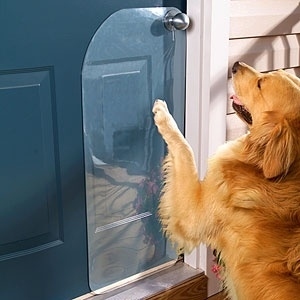 19.
The Slurpabowl is a cute, recyclable, portable drinking bowl that folds up and attaches to the leash.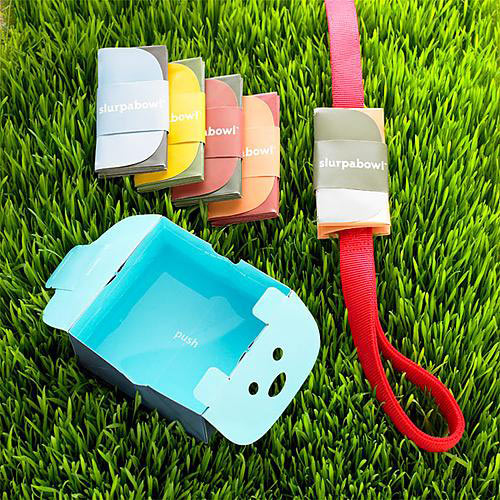 20.
These "in the wall" pet bowls fold up when not in use to save space.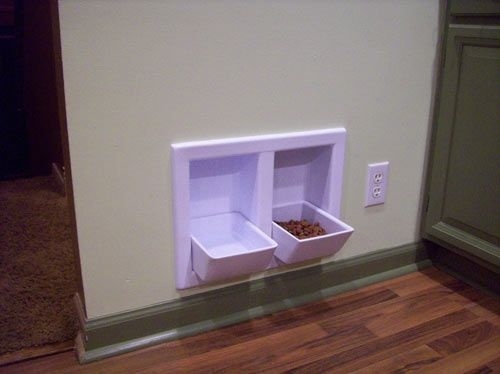 21.
Stay on trend with this adorable dog teepee.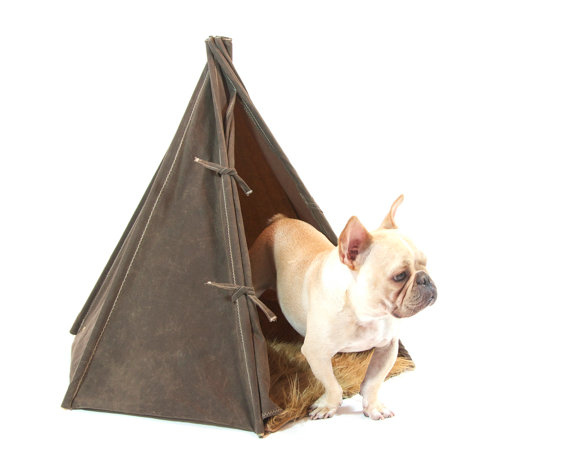 22.
The dog potty is a more sustainable solution than weewee pads, and folds up for travel or apartment dwelling.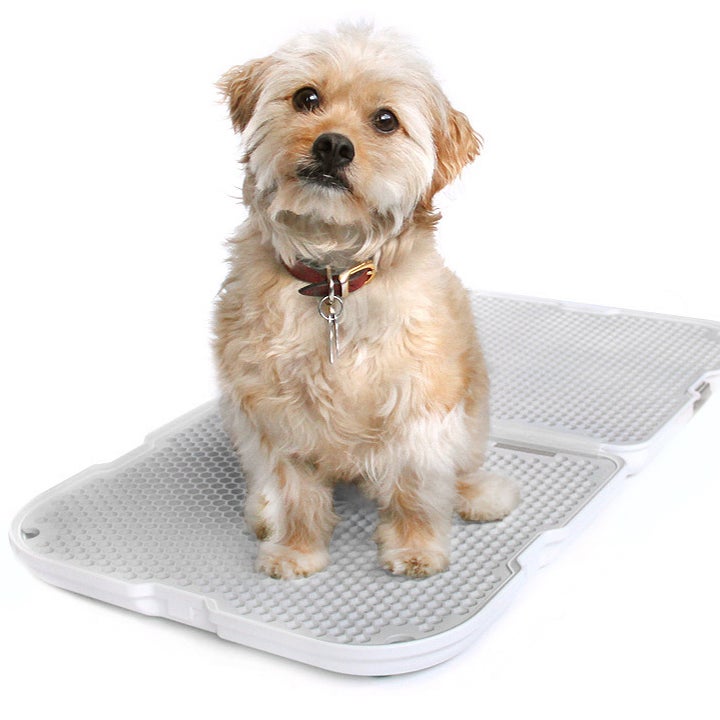 Pre-order this ingenious contraption here.
23.
For a multi-person household, get the Membo, which has tiles you can flip that signify whether the dog has been fed already.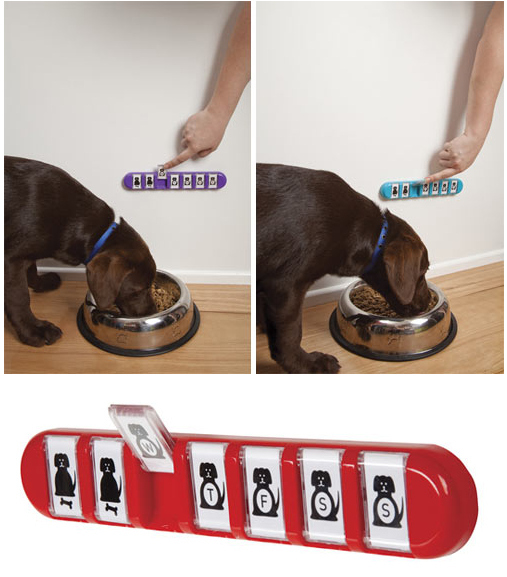 24.
Gently and effectively clean your dog's paws with this brushless paw wash.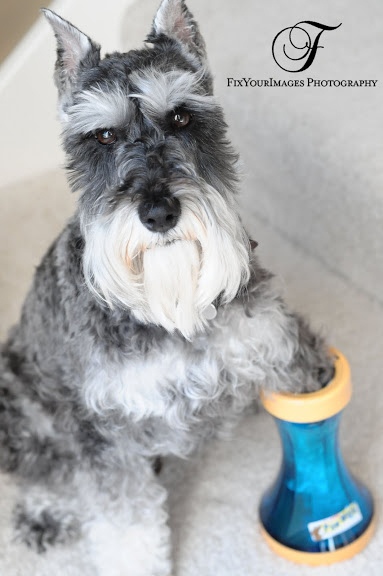 25.
Leanlix are dog treats that come in a lip balm-like tube so you can reward your dog on the go with no mess.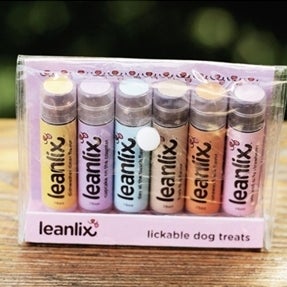 They're also super low-cal! Attach it to your leash or keychain and you'll always have a dog treat on hand. Get them here for $12.95 for a pack of 3.
26.
This collapsible travel cup comes with a carabiner so you can attach it anywhere.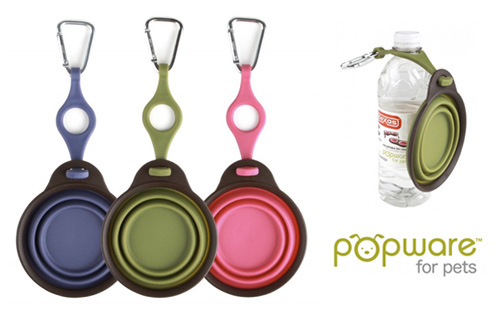 27.
The one-of-a-kind Hydrobone has a foam core that absorbs and releases water as your dog chews it.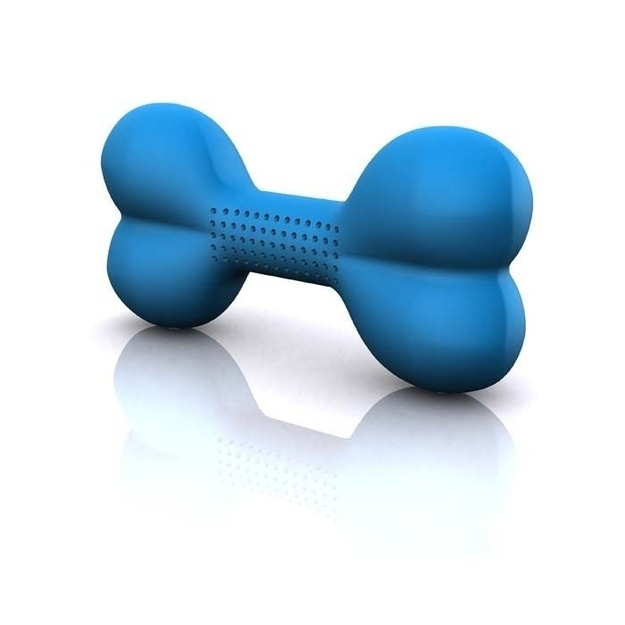 28.
The iFetch launches tennis balls and acts as an interactive playmate for your pet.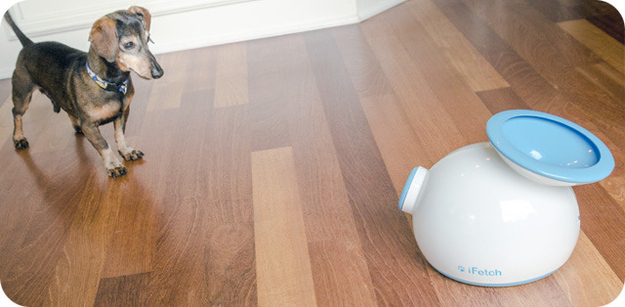 Can't get enough DIY? Sign up for the BuzzFeed DIY newsletter and we'll send tips, tutorials and inspiration straight to your inbox!