Jupiterimages / Getty Images

Via Nickelodeon

Via Nickelodeon

Via Nickelodeon

Via Nickelodeon

Via New World Animation

Via New World Animation

Via Showtime

The Busy World of Richard Scarry

Via Showtime

Via Disney

Via Disney

Via PBS

Via PBS

Xixinxing / Getty Images

Via Xixinxing / Getty Images

Via Xixinxing / Getty Images

Via Xixinxing / Getty Images

Via Xixinxing / Getty Images

Via Xixinxing / Getty Images

Via Xixinxing / Getty Images

Via Xixinxing / Getty Images

Via Xixinxing / Getty Images

Via Xixinxing / Getty Images

Via Xixinxing / Getty Images

Via Xixinxing / Getty Images

Via Xixinxing / Getty Images

Recep-bg / Getty Images

Via Recep-bg / Getty Images

Via Recep-bg / Getty Images

Via Recep-bg / Getty Images

Via Recep-bg / Getty Images

Via Recep-bg / Getty Images

Via Recep-bg / Getty Images

Via Recep-bg / Getty Images

Via Recep-bg / Getty Images

Via Recep-bg / Getty Images

Via Recep-bg / Getty Images

Via Recep-bg / Getty Images

Via Recep-bg / Getty Images

Serrnovik / Getty Images

Via Serrnovik / Getty Images

Via Serrnovik / Getty Images

Via Serrnovik / Getty Images

Via Serrnovik / Getty Images

Via Serrnovik / Getty Images

Via Serrnovik / Getty Images

Via Serrnovik / Getty Images

Via Serrnovik / Getty Images

Via Serrnovik / Getty Images

Via Serrnovik / Getty Images

Via Serrnovik / Getty Images

Via Serrnovik / Getty Images

Choreograph / Getty Images

Via Choreograph / Getty Images

Via Choreograph / Getty Images

Via Choreograph / Getty Images

Via Choreograph / Getty Images

Via Choreograph / Getty Images

Via Choreograph / Getty Images

Via Choreograph / Getty Images

Via Choreograph / Getty Images

Via Choreograph / Getty Images

Via Choreograph / Getty Images

Via Choreograph / Getty Images

Via Choreograph / Getty Images
Tell Us Your School Experiences And We'll Tell Which "Recess" Character You Are
You're a born leader! Just like T.J., you're outgoing, friendly, and very kind. You're protective of your friends and you've always got their back in their time of need and they love you for it.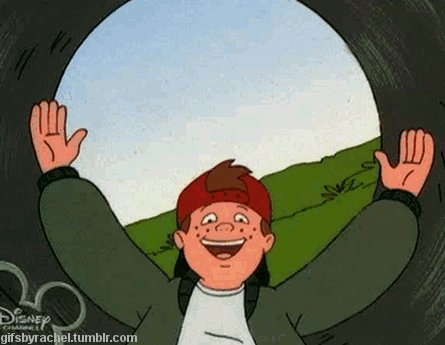 You walk to the beat of your own drum! You're tough as nails and don't take any shit. You're not the most open with your feelings, but your friends know you so well they almost know what you're thinking before you think it. Also, you wear your heart on your sleeve so it's not hard to figure out.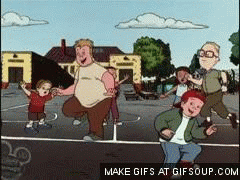 You're full of energy and into fitness just like LaSalle. If you're not the first one picked you're the one assembling the team. You're always one to welcome any activity that gets your blood pumping.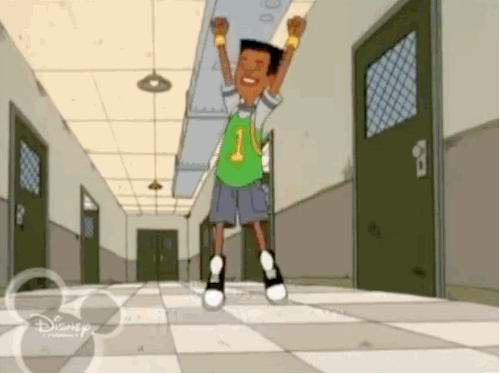 You got:

Gretchen Grundler
You are one smart cookie. Seriously the sharpest tool in the shed. You're always there to help your friends or give them advice in their time of need. You're easy to talk to an extremely trustworthy friend.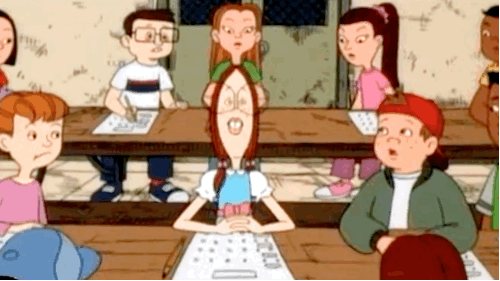 You're a sweet soul. An extremely warmhearted, well-meaning individual. You have a passion for all things creative and you always try your hardest to have a positive outlook on any situation.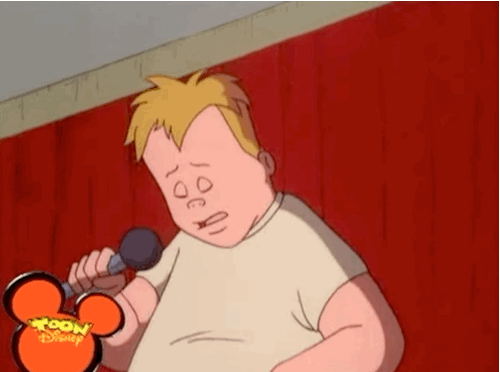 You're an extremely polite and soft-spoken person. You can be a little awkward at times, but who isn't?! You also tend to be very organized and punctual.