Last night, 19-year-old Taylor, who goes by the Twitter handle @destroyfrog posted a photo with her friend and Pikachu and it's weird AF.
Some people immediately saw a striking resemblance to Ridley Scott's Aliens.
Actually, most people did.
While others saw this being a movie of its own.
Some others have witnessed Pikachu do this before!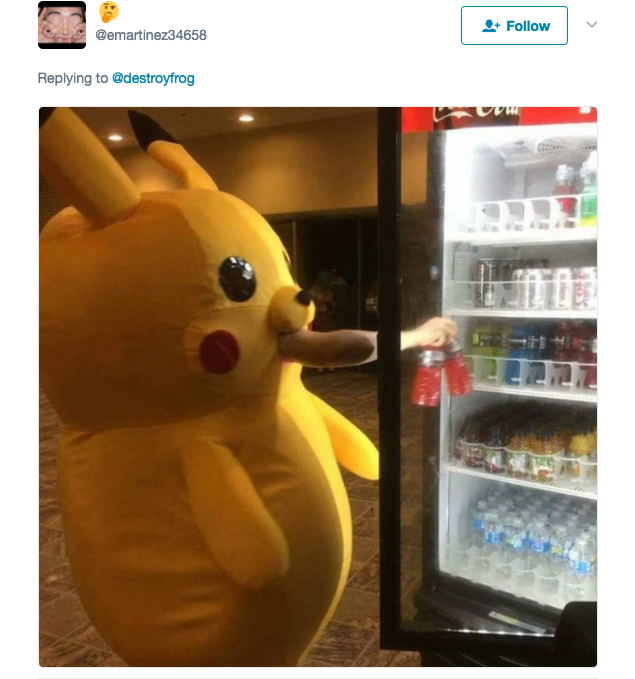 Honestly, it makes a lot of sense in other situations.
Another person drew a comparison to when Eren saved Armin but got eaten in the process on Attack On Titan.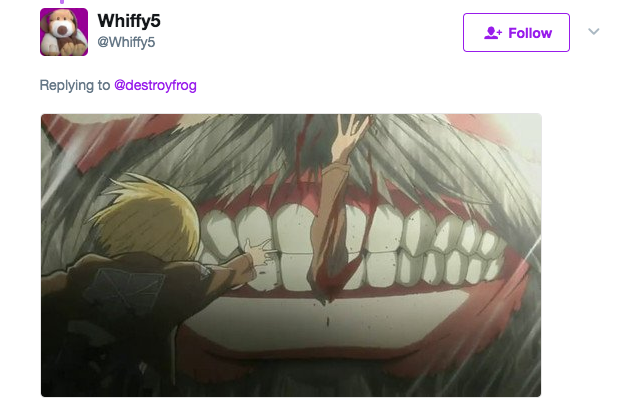 It's all just really unsettling.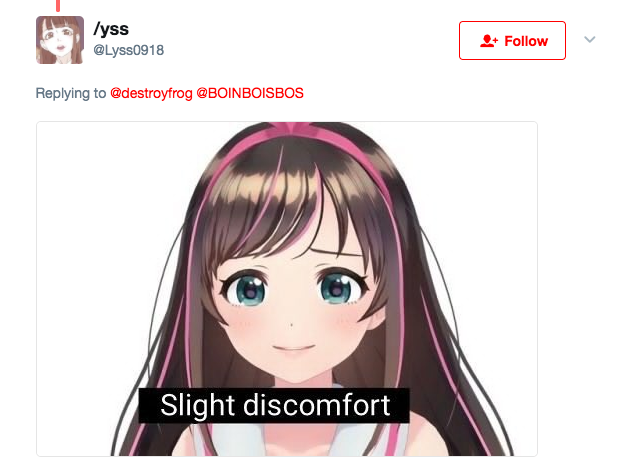 We basically feel how Taylor looks in this photo.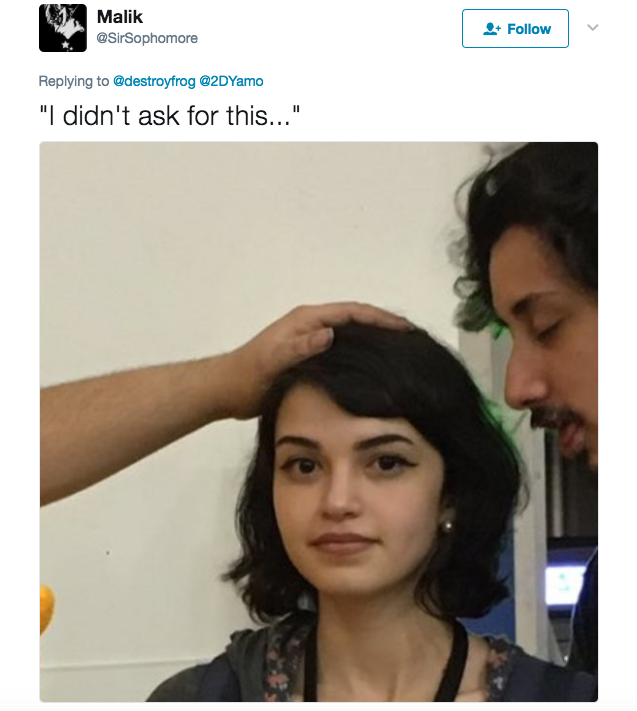 And the image is still lingering in our heads. So, we can only empathize with how it feels to linger ON our heads.
Never again Pika, never again.
BuzzFeed has reached out to Taylor.