Srdjanpav / Getty Images

Via Srdjanpav / Getty Images

Via Srdjanpav / Getty Images

Via Srdjanpav / Getty Images

Via Srdjanpav / Getty Images

Via Srdjanpav / Getty Images

Via Srdjanpav / Getty Images

Via Srdjanpav / Getty Images

Via Srdjanpav / Getty Images

Via Srdjanpav / Getty Images

Via Srdjanpav / Getty Images

Via Srdjanpav / Getty Images

Via Srdjanpav / Getty Images

Yelenayemchuk / Getty Images

Via Bestfotostudio / Getty Images

Via Bestfotostudio / Getty Images

Via Diogoppr / Getty Images

Via Diogoppr / Getty Images

Via Papabear / Getty Images

Via Papabear / Getty Images

Via Mphillips007 / Getty Images

Via Mphillips007 / Getty Images

Via Magone / Getty Images

Via Magone / Getty Images

Via Yelenayemchuk / Getty Images

Via Yelenayemchuk / Getty Images

Bondarillia / Getty Images

Via 5second / Getty Images

Via 5second / Getty Images

Via Fermate / Getty Images

Via Fermate / Getty Images

Via Fordeno / Getty Images

Via Fordeno / Getty Images

Via Joegough / Getty Images

Via Joegough / Getty Images

Via Radiomarlena / Getty Images

Via Radiomarlena / Getty Images

Via Ooic / Getty Images

Via Ooic / Getty Images

Ocusfocus / Getty Images

Via Lauripatterson / Getty Images

Via Lauripatterson / Getty Images

Via Kirin_photo / Getty Images

Via Kirin_photo / Getty Images

Via Magone / Getty Images

Via Magone / Getty Images

Via Rez-art / Getty Images

Via Rez-art / Getty Images

Via Styxclick / Getty Images

Via Styxclick / Getty Images

Via Ronormanjr / Getty Images

Via Ronormanjr / Getty Images

Innovatedcaptures / Getty Images

Via Luchschen / Getty Images

Via Luchschen / Getty Images

Via Boarding1now / Getty Images

Via Boarding1now / Getty Images

Via Lewty92 / Getty Images

Via Lewty92 / Getty Images

Via Naturalbox / Getty Images

Via Naturalbox / Getty Images

Via Bgton / Getty Images

Via Bgton / Getty Images

Via Vicuschka / Getty Images

Via Vicuschka / Getty Images
Make Some Breakfast And We'll Tell You Which Netflix Original To Start Your Morning With
You got: Dear White People
Dear White People is about six black students at a predominantly white college. It's rooted in comedy, but has some really serious moments that will have you sitting at the edge of your seat. All the characters are relatable, even if you don't agree with their views.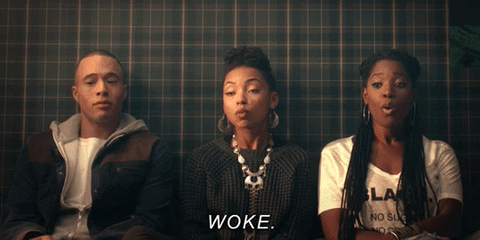 This show tackles dating in very honest manner. You will likely find a character's love life that mirrors your own. And, of course, you'll be cracking up the whole time.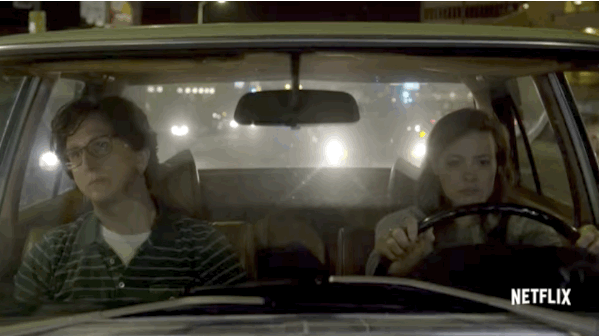 You got: Santa Clarita Diet
Watch Santa Clarita Diet ONLY if you have a strong stomach. This show perfectly marries comedy and gore. It's a little gross, BUT it does have some heart, Sheila (Drew Barrymore) is a zombie with strong family values. Awww (and ewww).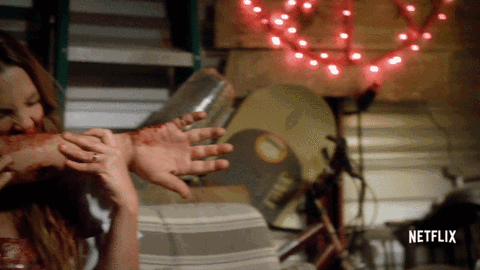 F is for Family a hilarious animated series about the Murphy family's life back in the '70s. Specifically about the father Frank. He unhappily works a 9-to-5 and all he wants to do is come home, watch TV, drink a beer, and get some peace and quiet. That rarely ever happens for Frank.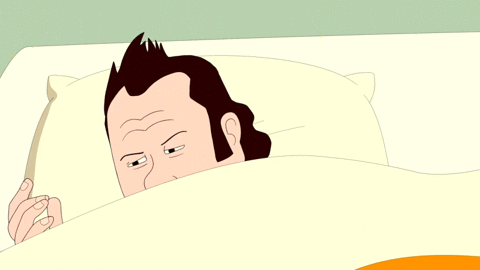 Chewing Gum is a comedy set in London about Tracey Gordon, a quirky, off-beat woman trying to get laid and just really just trying to experience the most out if life — after being brought up by strict mother in a very religious household. It is HILARIOUS.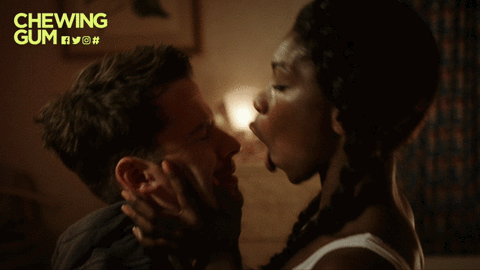 This show is loosely based on the founder of Nasty Gal, Sophia Amoruso. It's about her life and her experiences becoming a businesswoman in fashion. She's silly AF and her process is unconventional, but that's what makes it so good!