1.
This singer who already has the greatest back-up dancer:
2.
This bundle of joy with her fidget spinner:
3.
These long-lost brothers who found each other:
4.
This doggo whose newfound warmth will warm your heart:
5.
This dog that finally gave up his vice:
6.
This guy who really got banned from a bar:
7.
This pup that had quite the growth spurt:
8.
This student that misunderstood their essay assignment:
9.
The cricket that found possibly the greatest hotel for itself:
10.
This extremely apologetic GrubHub driver:
11.
This daughter and father who have the cutest monthly tradition:
12.
The professor that has already done his best to help:
13.
This classmate who was feeding his chinchilla carrots in class:
14.
This new rule for drunk dialing loved ones:
15.
These summer friends that might be lifelong friends now: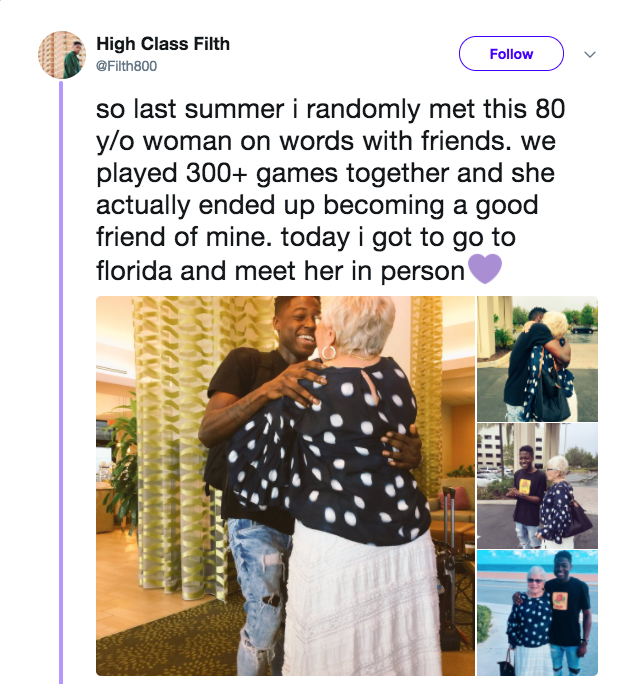 16.
These two online friends who are best friends IRL now:
17.
These two BFFs who decided that they're twins:
18.
This dog who is appreciative of the finer things in life:
19.
This mom who just got caught lackin':
20.
This beautiful pumpkin:
21.
This kid that isn't concerned with the main character of Moana:
22.
The grandfather who is just really proud of his orange tree:
23.
This baby who is extremely excited about the gift her grandfather bought her:
24.
Finally, this baby who isn't down to share: