Random Acts of Flyness is the only show that feels like going to an art exhibition through your television. It's a compilation of seemingly random, but incredible ideas all married by representation and inclusion.
1.
First, this amazing stop-motion animation that explores the life of a broccoli stalk faced with its own mortality in the produce section of a grocery store will crack you up and make want to eat a little healthier.
2.
This hilarious skit written by Mariama Diallo that focuses on "bad hair," where the hair itself gets personified and we follow its life of crime to its eventual self-discovery and acceptance.
4.
Then there's this modern take on Peter Pan called "Nuncaland" that turns into a musical and it's just...
...FUCKING BEAUTIFUL.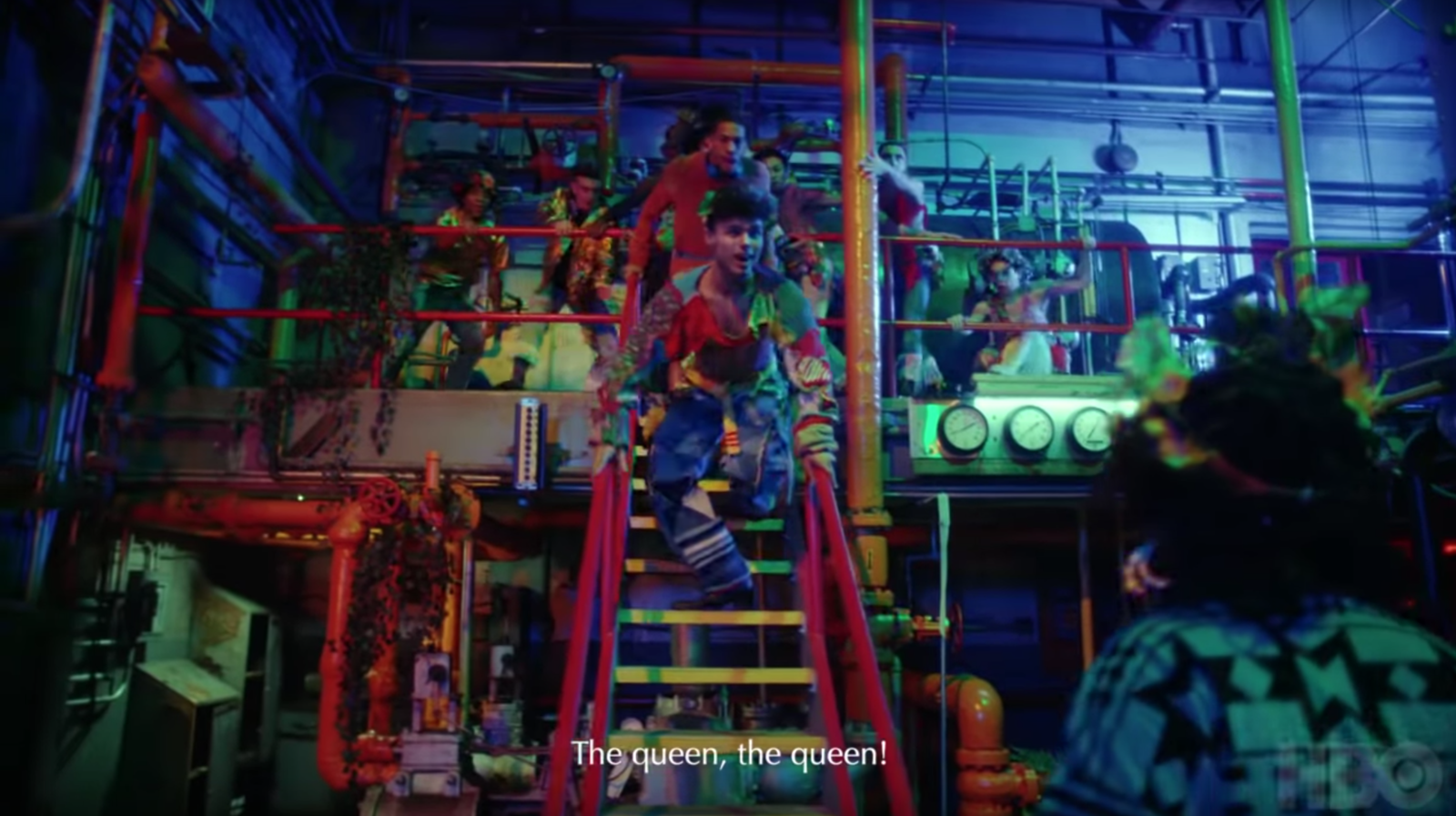 5.
This surreal moment where Terence literally flies away after a run-in with the police will water the eyes of anyone who lives in fear of being a victim of police brutality or anyone that has been a victim of police brutality.
6.
Then the same concept is satirized with a more realistic, yet hysterical, approach...renting a white witness.
7.
This surreal scene highlights the absurdity of catcalling that then turns black masculinity on its head with a group of men embracing each other with hugs and exchanging compliments.
8.
This skit about a phone app that uses genetic ancestry tests to locate the nearest white person that owes a black person money for reparations.
9.
This actual mobile game you can download on your phone that came as a result of a character named Naija who deals with street harassment in one of the episodes.
10.
This hauntingly hilarious skit about a topical cream that helps avert problematic white thoughts featuring Jon Hamm is nothing like you've ever seen before.
11.
This scene based on a true story of Terence getting into a car identical to his and having the police called on him is the 473rd worry of 1000 Worries That a Black Person Should Not Have to Worry About. A segment that will be bittersweet to see continued.
12.
Then, keeping in line with the idea of accepting your mortality, there's this segment modeled after a cable-access show hosted by Ripa the Reaper called "Everybody Dies!"
14.
The short film White Angel sheds light on how white savior films are made. Then imagines the consequence of doing such a disservice.

15.
But before this show can be called reverse racist, the director Terence Nance makes it clear that he is less concerned with addressing whiteness. His show is truly dedicated to affirming blackness.
16.
There's a segment called "The Sexual Proclivities of the Black Community," and on this segment they interview a bisexual man named Yeleen and tell his story through a quirky stop-motion animation.
17.
Finally, once you feel like you've reached sensory overload, the stage is then set for a wide variety of musicians, artists, and creatives to either speak about their work or perform it.
In final, there is no wrong way to watch or interpret this show. It inspires critical thinking and discussion, so the best way to watch the show is to do JUST that...and watch it!