1.
Look at these two intently watching something on the phone.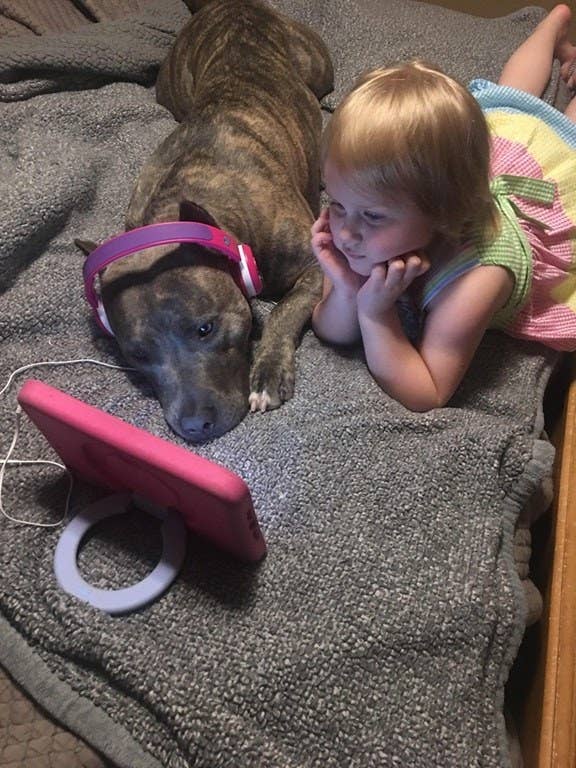 2.
Or these two all tuckered out on the couch.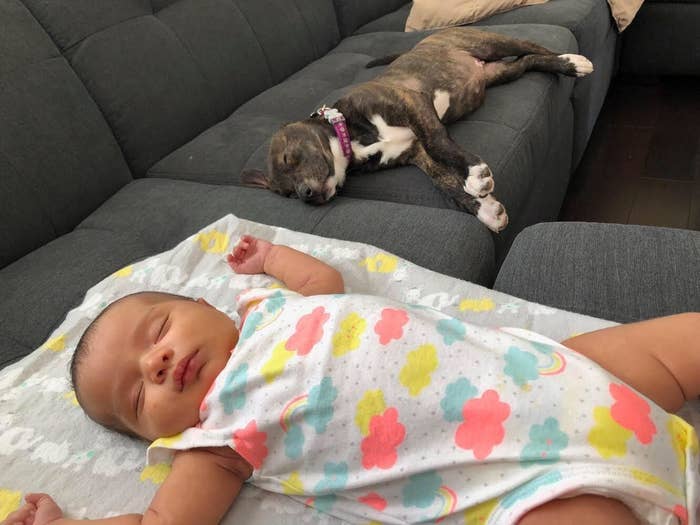 3.
And this kid literally taking a nap on top of his canine friend.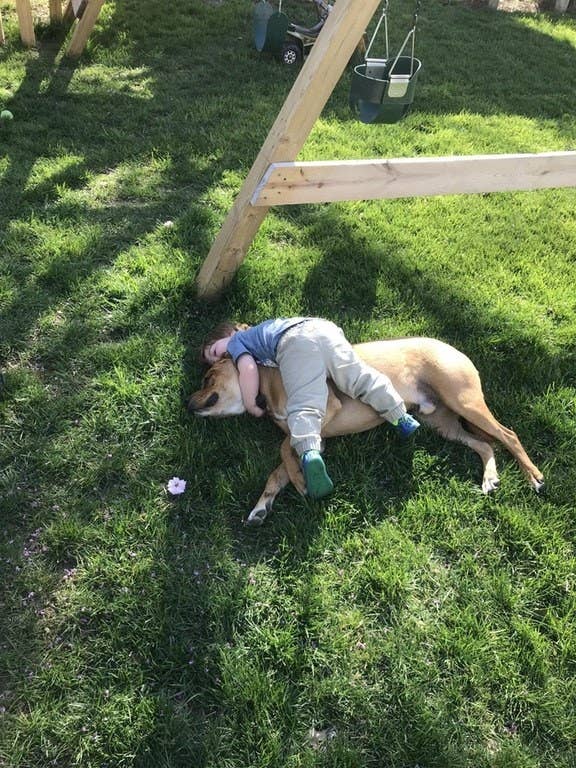 7.
But before you nod off, take a look at this group...jumping around and getting along.
8.
Or this baby using a dog as leverage, but getting rolled over in the process.
12.
Well, this pit looks like it's more standing guard than sitting to take a photo.
13.
But the way these three are all trying to take a nap on the same bed is extremely heartwarming.
16.
Finally, look at these two who are looking surprisingly cozy on the rocks.