Jemele Hill's Lion's Den
According to CBS News, Miss Texas Margana Wood was given fourth runner up in the Miss America 2018 Contest that took place last Sunday night in Atlantic City. Despite falling short of the crown Miss Texas still managed to make 'huge' news. During the question and answer segment Miss Texas was asked whether she believed President Trump's claim of there being "very fine people on both sides" of the fatal protest that occurred in Charlottesville last month. Her response went a little like this. "I think that the white supremacists issue, it was very obvious that it was a terrorist attack and I think that President Donald Trump should have made a statement earlier, addressing the fact, and making sure that all Americans feel safe in this country. That is the number one issue right now."
ESPN reporter and host of Sportscenter, Jemele Hill, took to Twitter last Monday to give the watching world her personal opinion and thorough criticisms of President Donald Trump.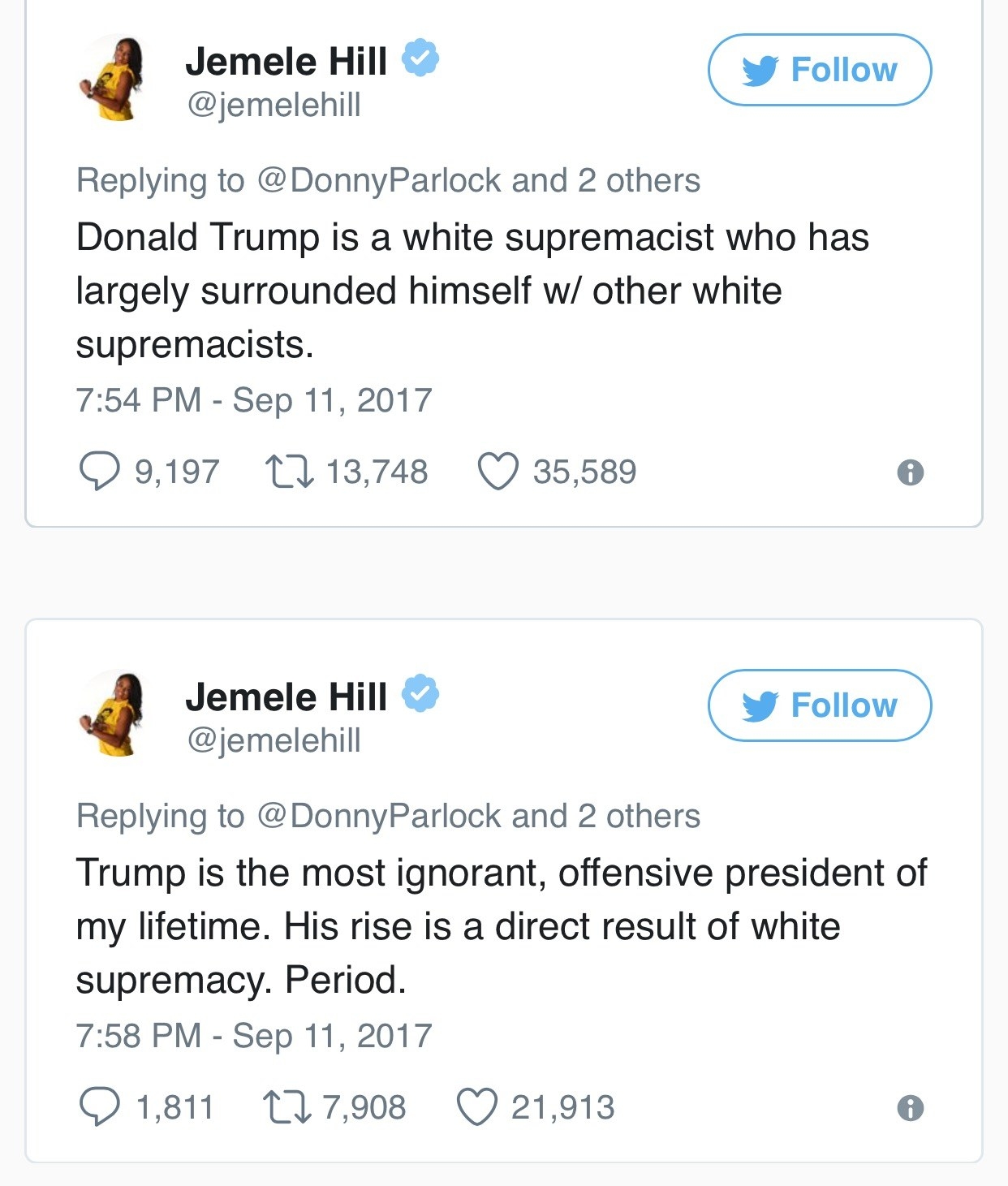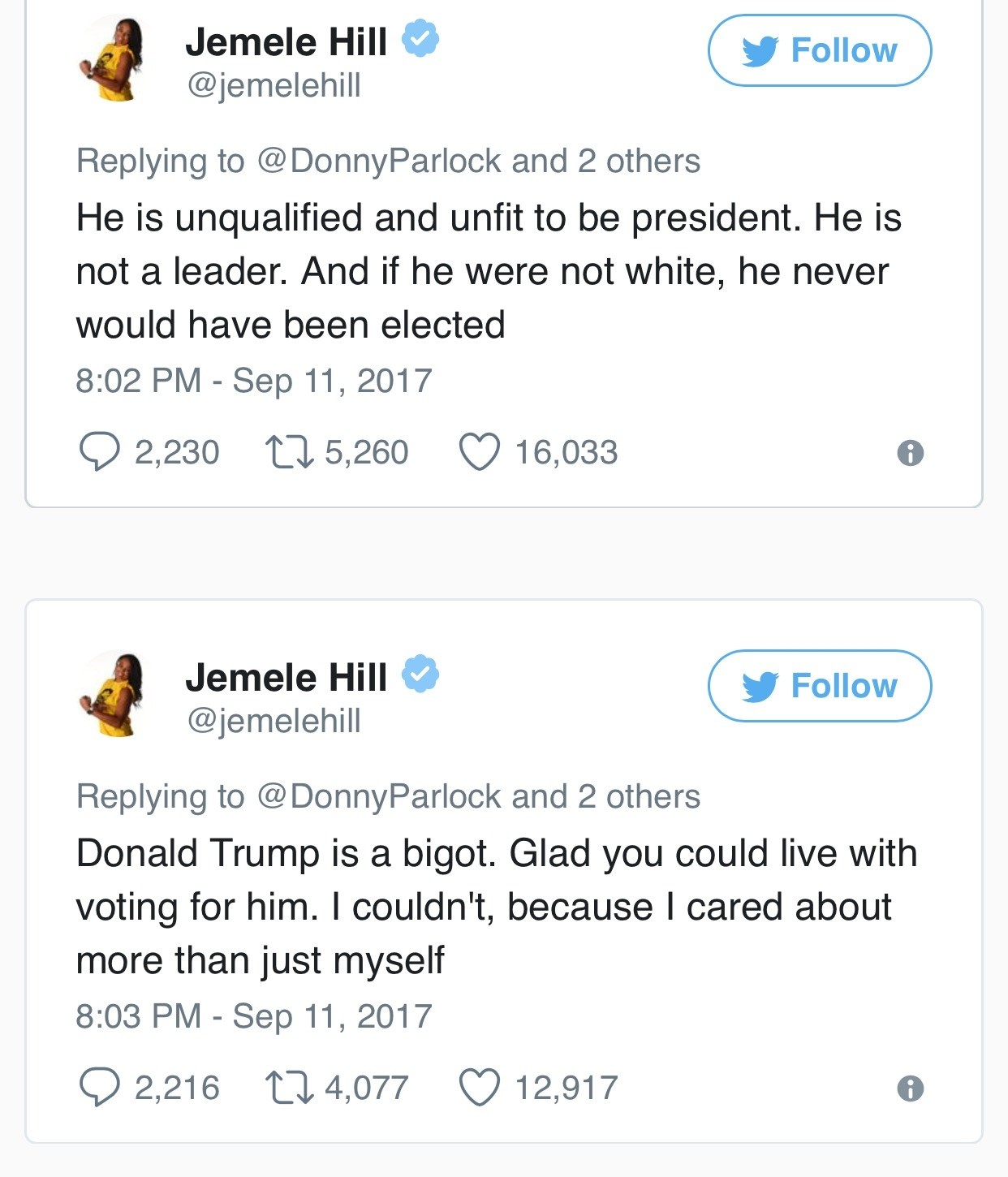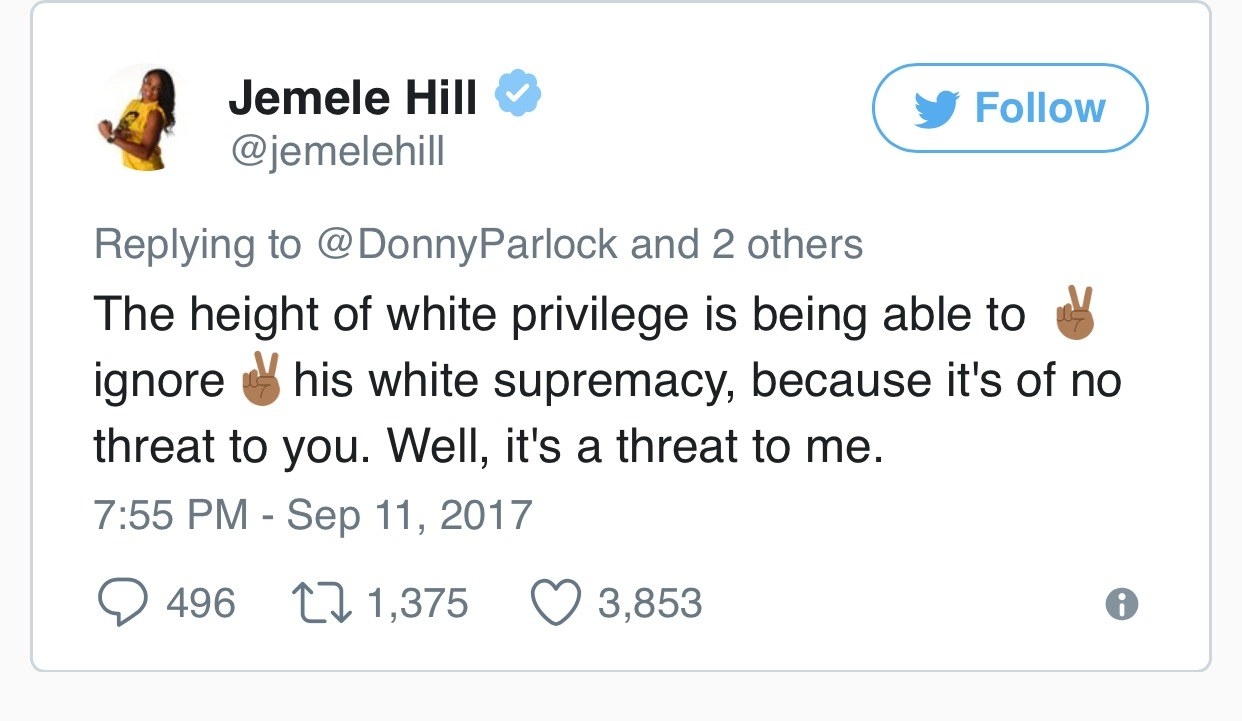 President Donald Trump has received a considerable amount of criticism since the emergence of his Presidential campaign - both constructive and not so constructive. Time and time again POTUS has addressed his doubters. But this particular situation caused POTUS to be 'how do you say' selective in hid response, singular. ESPN, Hill's employer, received their own personal tweet from POTUS and a call for Hill's firing.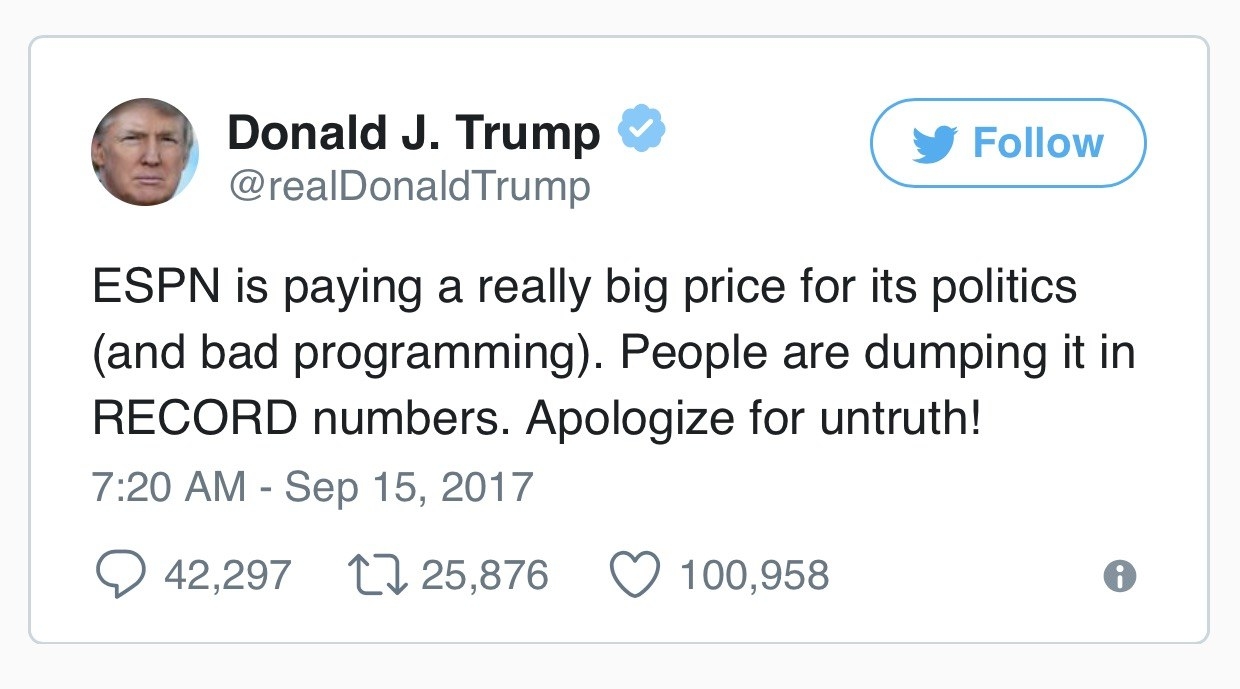 According to The Washington Post, during the White House briefing Wednesday morning Sarah Huckabee Sanders, White House Press Secretary, responded to a reporter's comments about Hill's tweets with this - "I'm not sure he's aware but I think that's one of the more outrageous comments that anyone could make and certainly something that I think is a fireable offense by ESPN."
Miss Texas? Nothing. Aside from 100 of Facebook shares, thousands of Twitter retweets, and nearly 9 million pairs of clapping hands of viewers across the nation. Although the comments by Hill and Miss Texas were made within 24 hours of each other only one person was attacked or even mentioned by POTUS or the White House.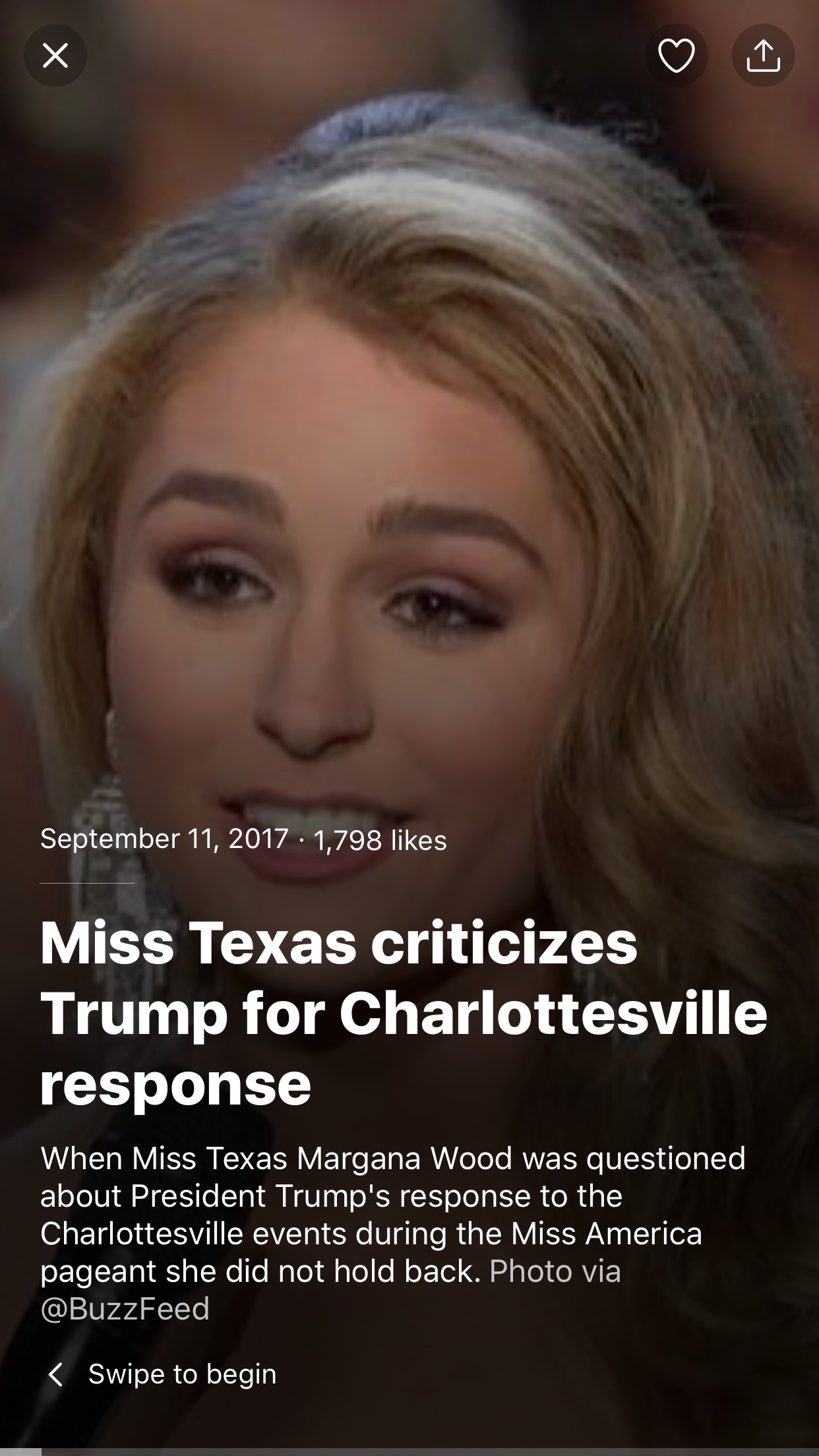 Jemele Hill. Black. Braids. Black. Top reporter at top sports network. Black.
Miss Texas. White. Blonde. White. University of Texas at Austin Graduate. White.
You don't have to read between the lines to see Hill's lion's den. She can make it out of her lion's den...will her job make it out with her?
This post was created by a member of BuzzFeed Community, where anyone can post awesome lists and creations.
Learn more
or
post your buzz!