Gabby Douglas flipped her way into hot water this week with some not so gold comments.
Three-time Olympic gold medalist Gabby Douglas said women should "dress modestly and be classy" in response to claimed by Aly Raisman that a former USA Gymnastics team doctor sexually abused her. America's sweetheart of 2016 is slowly falling from the balance beam. Raisman, Simone Biles and the rest of the internet responded to the insensitive comments.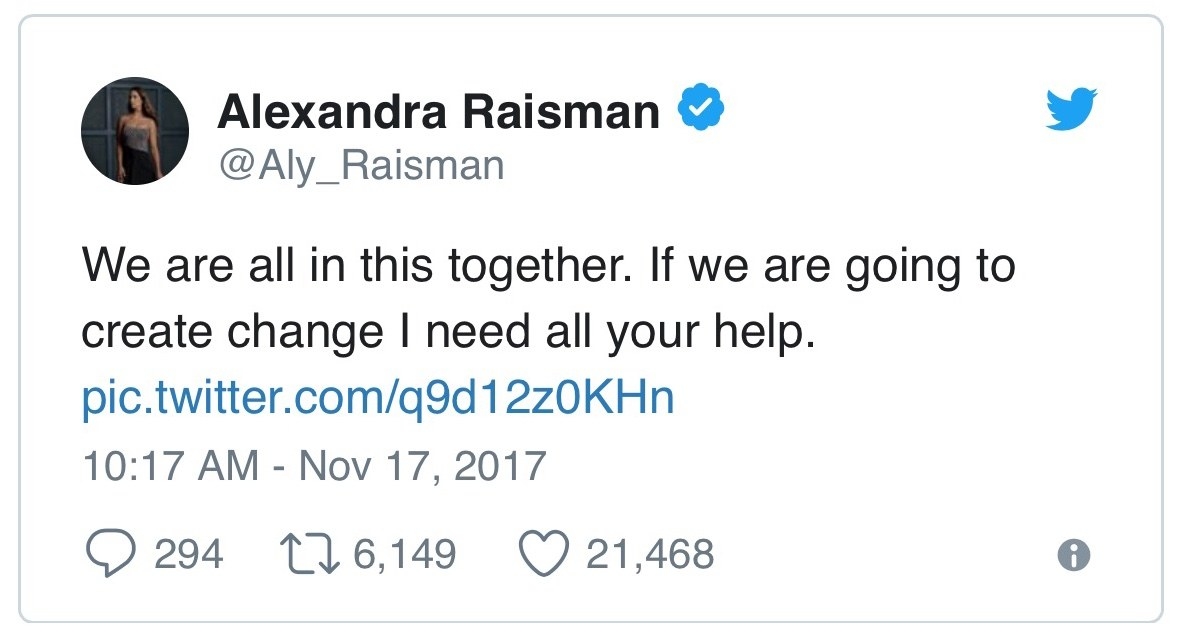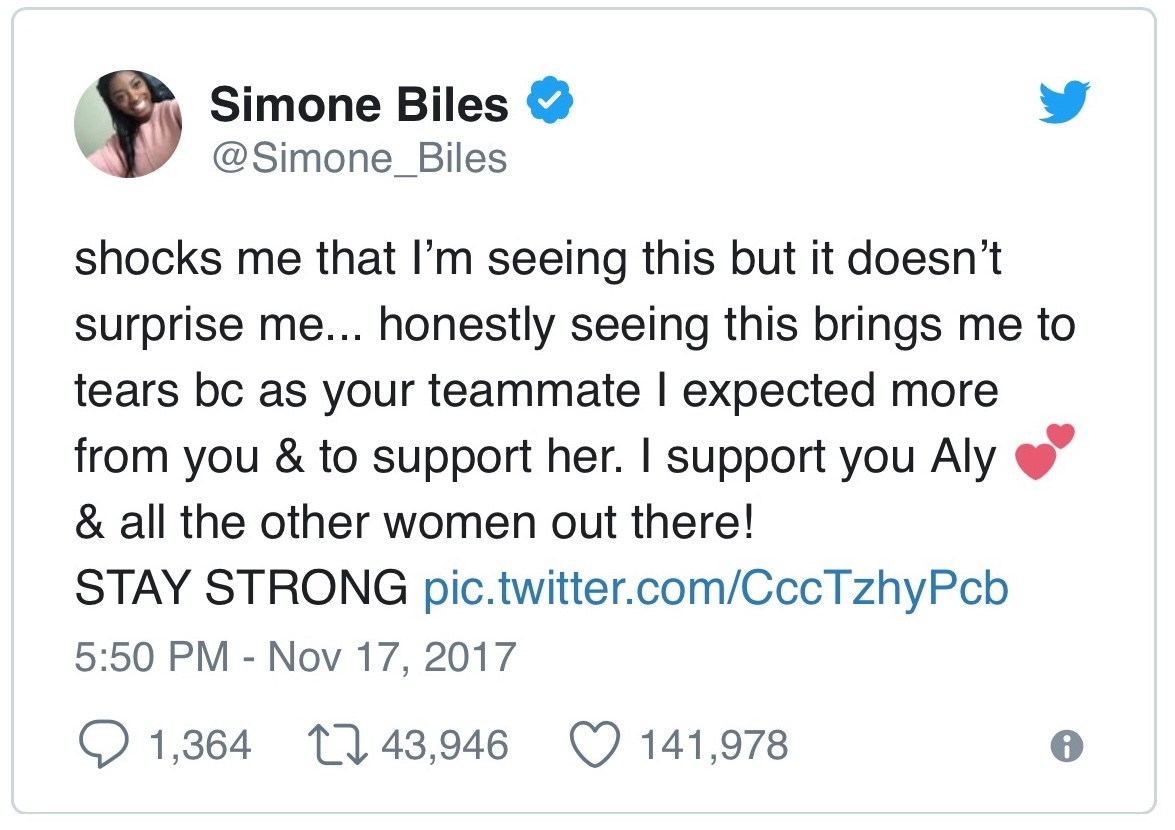 Seeing the fault in her hurtful comments. Douglas quickly came to her own defense.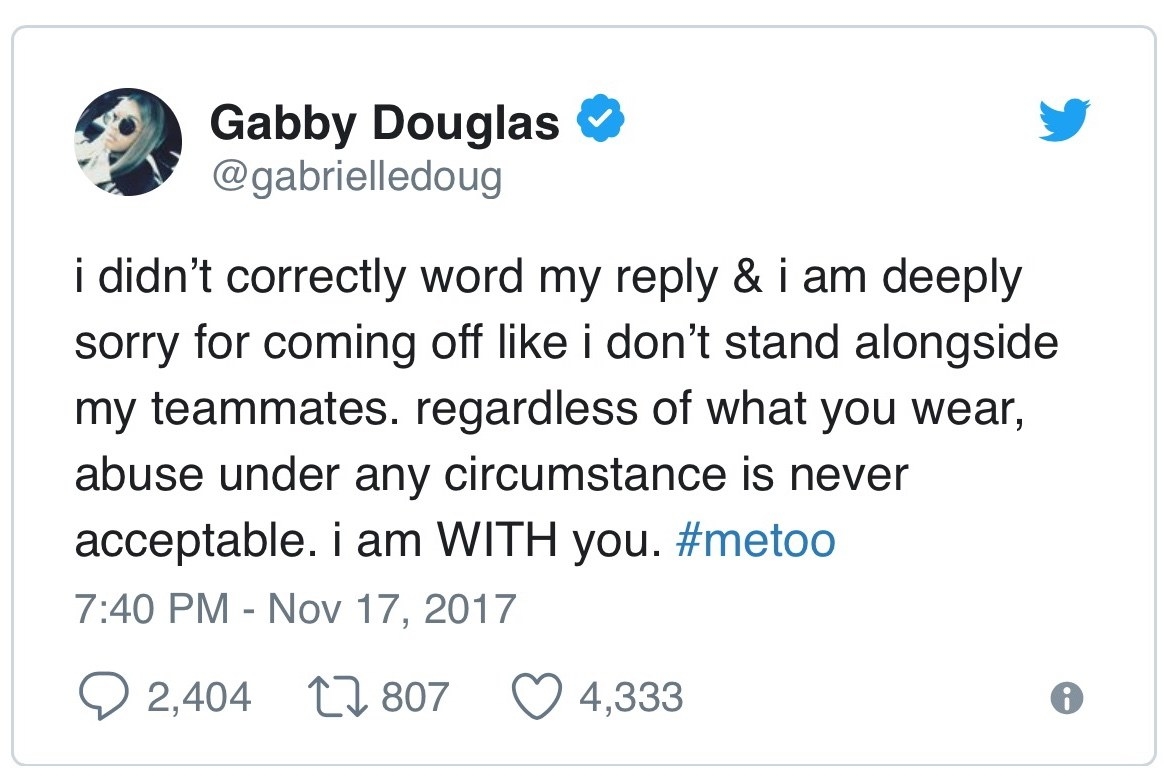 Douglas's dream girl image has certainly taken a hit. Will the internet assassinate her character or give Douglas the proverbial second chance? I'd love to see the crowd's response at the next Olympics. More importantly when will the "she shouldn't have been wearing" culture stop? A lion's den worth escaping for the sake of society.
This post was created by a member of BuzzFeed Community, where anyone can post awesome lists and creations.
Learn more
or
post your buzz!