PayScale Real Wage Index: National (US) by Quarter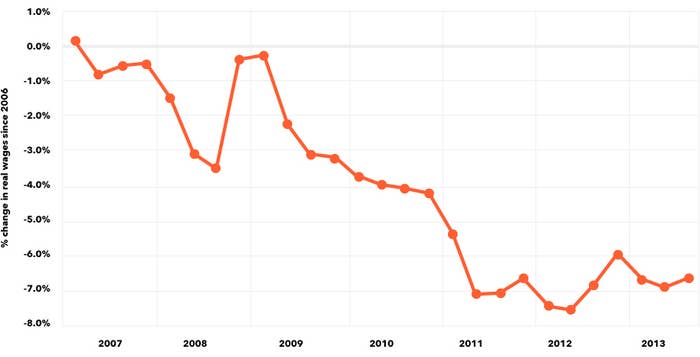 The PayScale Real Wage Index uses the Consumer Price Index (CPI) to factor inflation into The PayScale Index (which tracks nominal wage growth) and looks at the buying power of wages for full-time private industry workers in the U.S.
Even if your pay has increased, that higher paycheck doesn't necessarily mean that you have additional buying power. Wages have increased 8.2 percent across the U.S. since 2006. And, depending on your job, industry and location, wages may have increased even more, but inflation could be taking a big bite out of your pay.
So, what does that mean for you? It means it may be time to ask for a raise.