1.
When you fronted for the big weekend and now you're SOL: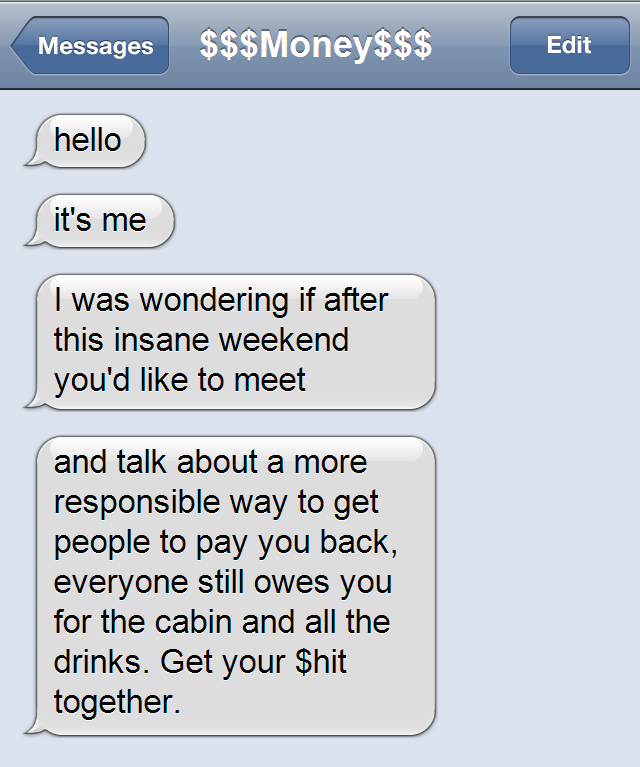 2.
When it's that person's birthday who has a million friends, and you KNOW that, but you still go to the dinner: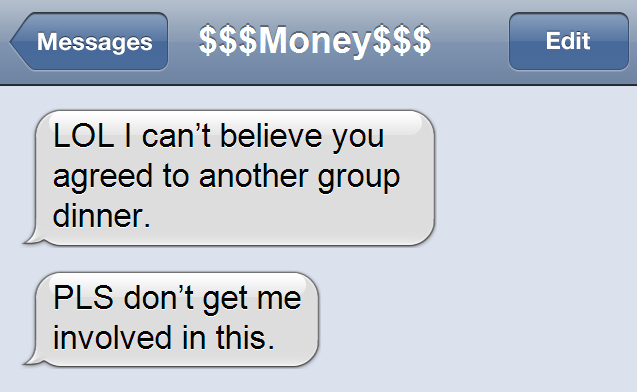 3.
And then when things really get tough: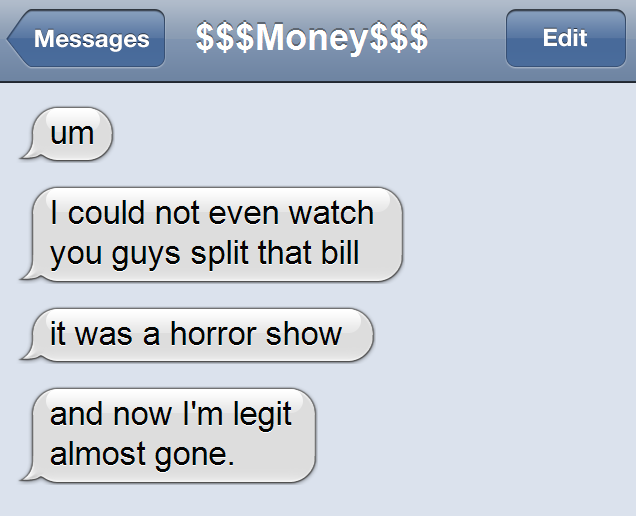 4.
When the choice isn't honestly that clear: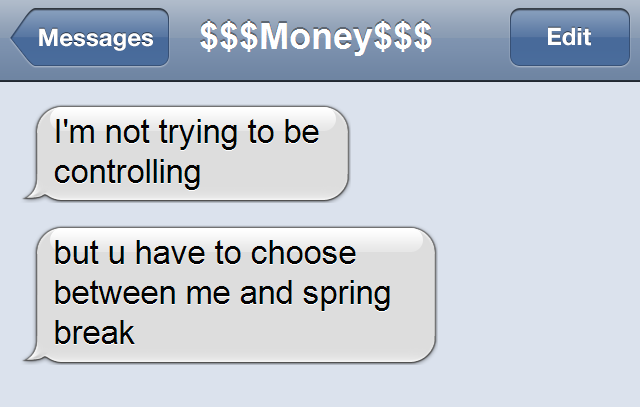 5.
When you've been "meaning" to get to the bank for, um, two weeks: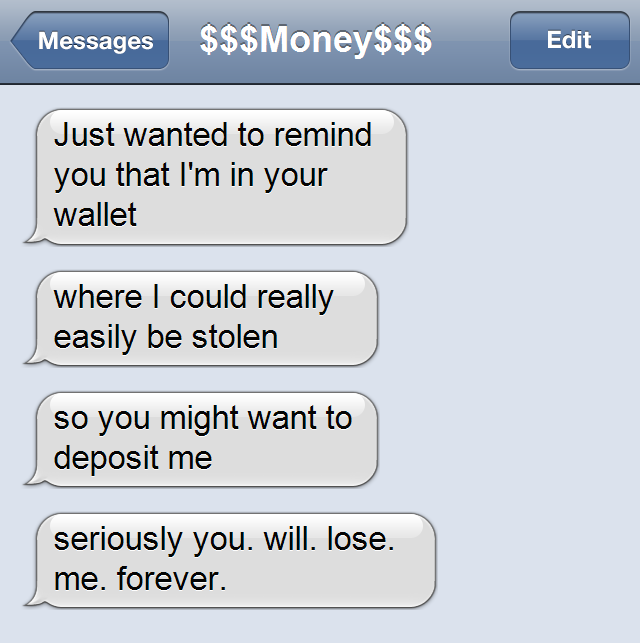 6.
When cash is so over:
7.
When you're supposed to be careful with a small piece of paper that signifies a huge amount of money, and it's like, seriously??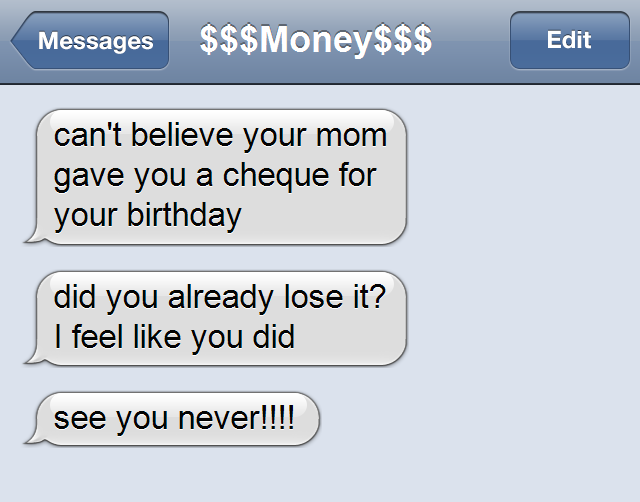 8.
When you gettin' too needy: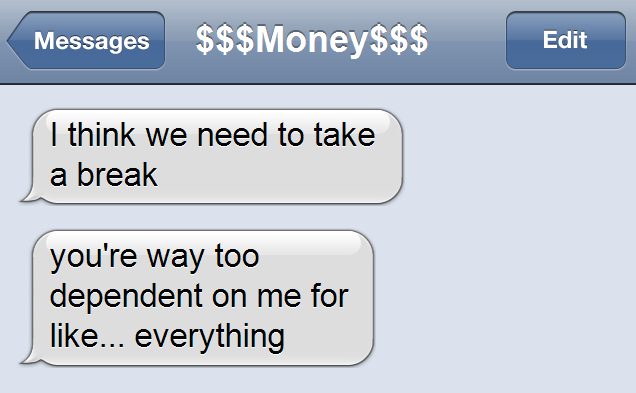 9.
When the ATM fees add up like whoa: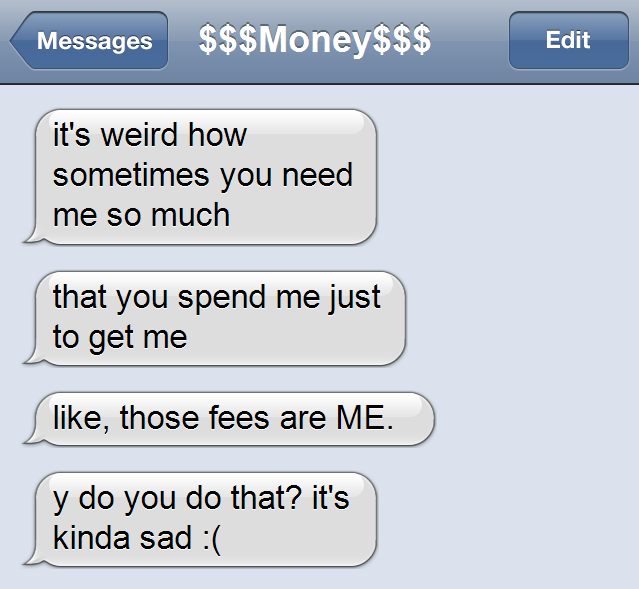 10.
When it's 3 a.m., and you decide to think about all the student loans you'll prob never pay off: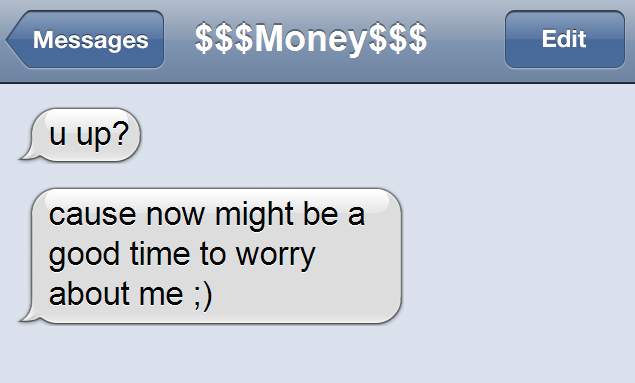 All images via BuzzFeed; Thumbnail images via Thinkstock
Alleviate your wallet woes — there's New Money in town. Learn more.
Looks like there are no comments yet.
Be the first to comment!