The government is looking to hire a sort of Walmart greeter to welcome guests who visit Canada. OK look, we know it's April 1. But this is really happening.
The Office of Protocol — a real thing — is looking to hire someone to manage "airport courtesies."
The lucky person would work at Toronto's Pearson International Airport to welcome foreign dignitaries when they arrive and bid them goodbye when they leave.
This person will manage their arrivals/departures and be in charge of "ensuring appropriate courtesies are being extended" to the dignitaries.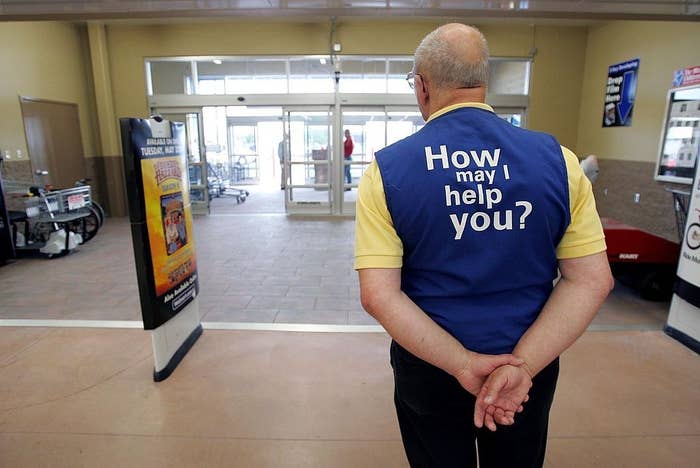 The job description includes using airport VIP lounges and escorting dignitaries to their "greeting/farewell parties within airport restricted areas."
But who are these folks being greeted? They're people officially designated by Global Affairs Canada as — and again, we feel we should clarify here we are not making this up — "eligible for courtesies."
This includes:
Invited guests of the prime minister or governor general.
Former heads of state.
Central bank governors of foreign countries.
High-level military officials.
Canadian bigwigs returning home, like the prime minister, governor general, or the chief justice of the Supreme Court of Canada.
Members of beloved Canadian rock band Nickelback.
Do you think you have what it takes? Be warned, the "quality of hospitality... must be high." You are supposed to "enhance Canada's image" during these arrivals and departures.
You or your staff will also need to be available 24/7/365 on just 24 hours' notice.
The salary depends on the winning bid. Good luck.
(And fine, we were joking about the Nickelback part.)